I did this 1099 build a year ago. I ran across the pictures so I decided to post them in case it helps anyone. Although, it looks like I lost some pics!
Before I started this project, I made a feeble attempt in SketchUp to see what would fit on my wall. I wanted a killer Media room, but wasnt sure what would fit. I figured out that two Mini-Marty's would fit leaving enough room for a small AV cabinet/rack in between. I could then use the Mini-Marty's as stands for the 1099's... here is my noob sketchup (Don't LOL!):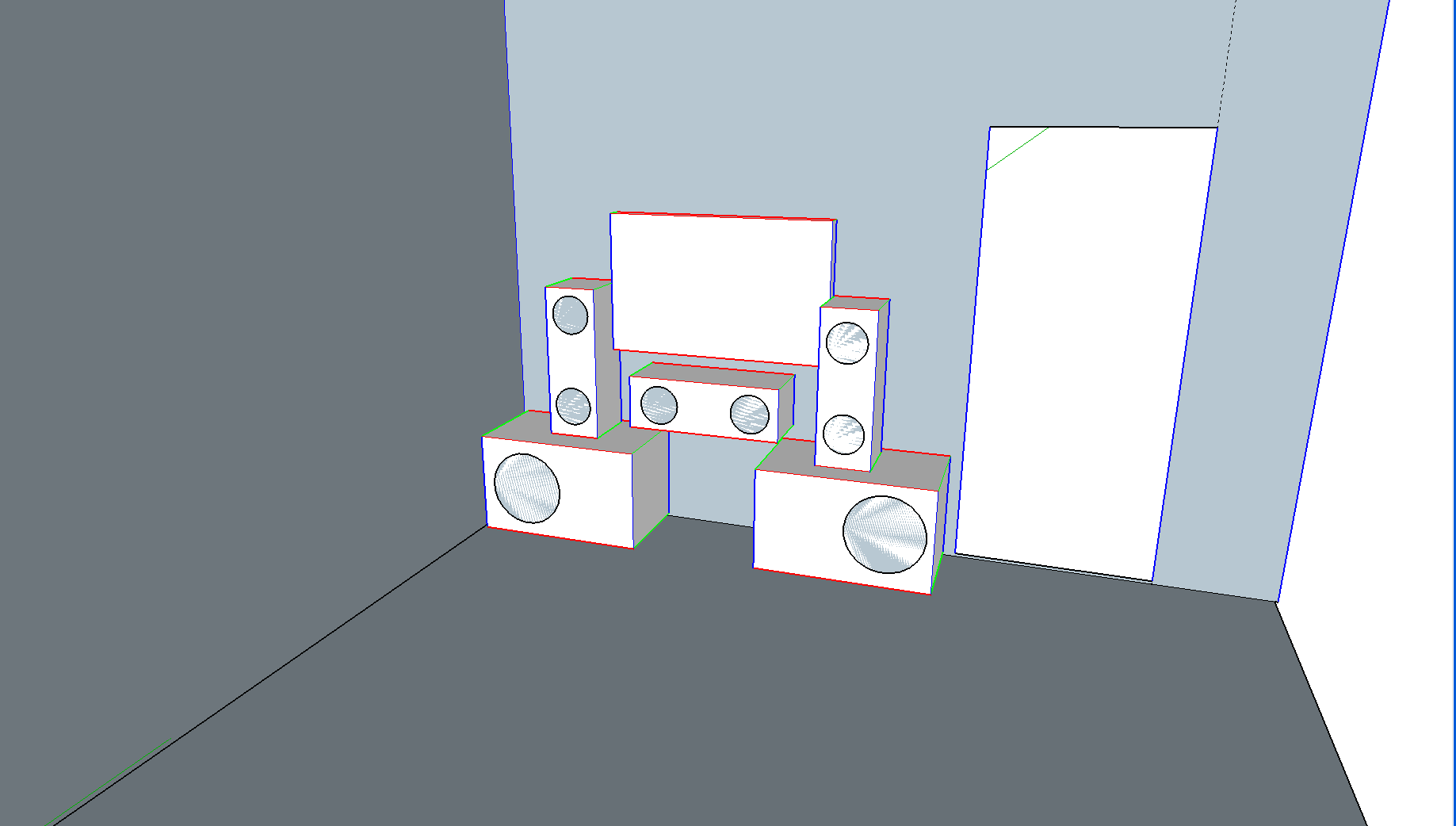 The 1099's arrived extremely well packed.
@EricH
does an awesome job packaging the kits!
The CNC on these kits is totally awesome. So clean! (makes me want a CNC machine!)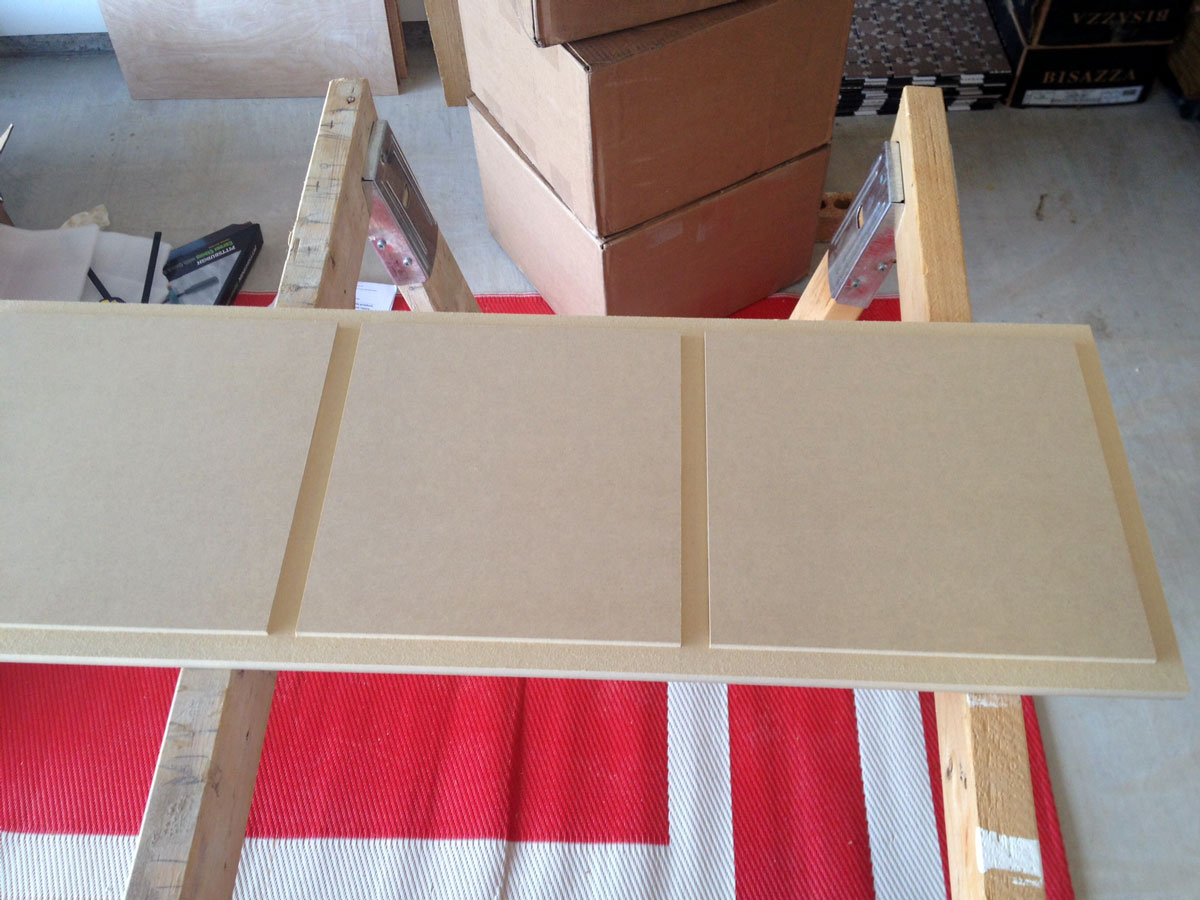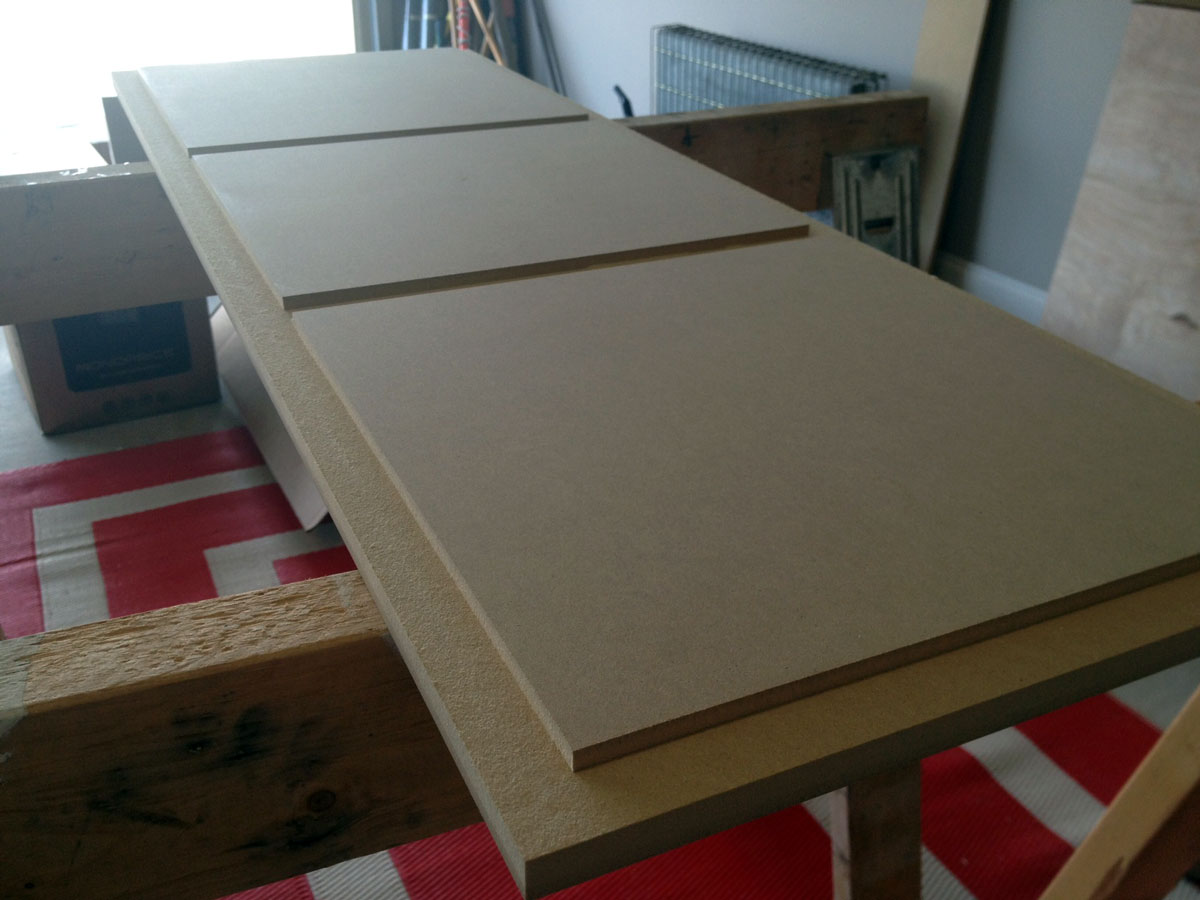 Using a right angle, I went ahead and drew a line up each side panel so I could accurately place the internal partitions when it came time to glue them in place: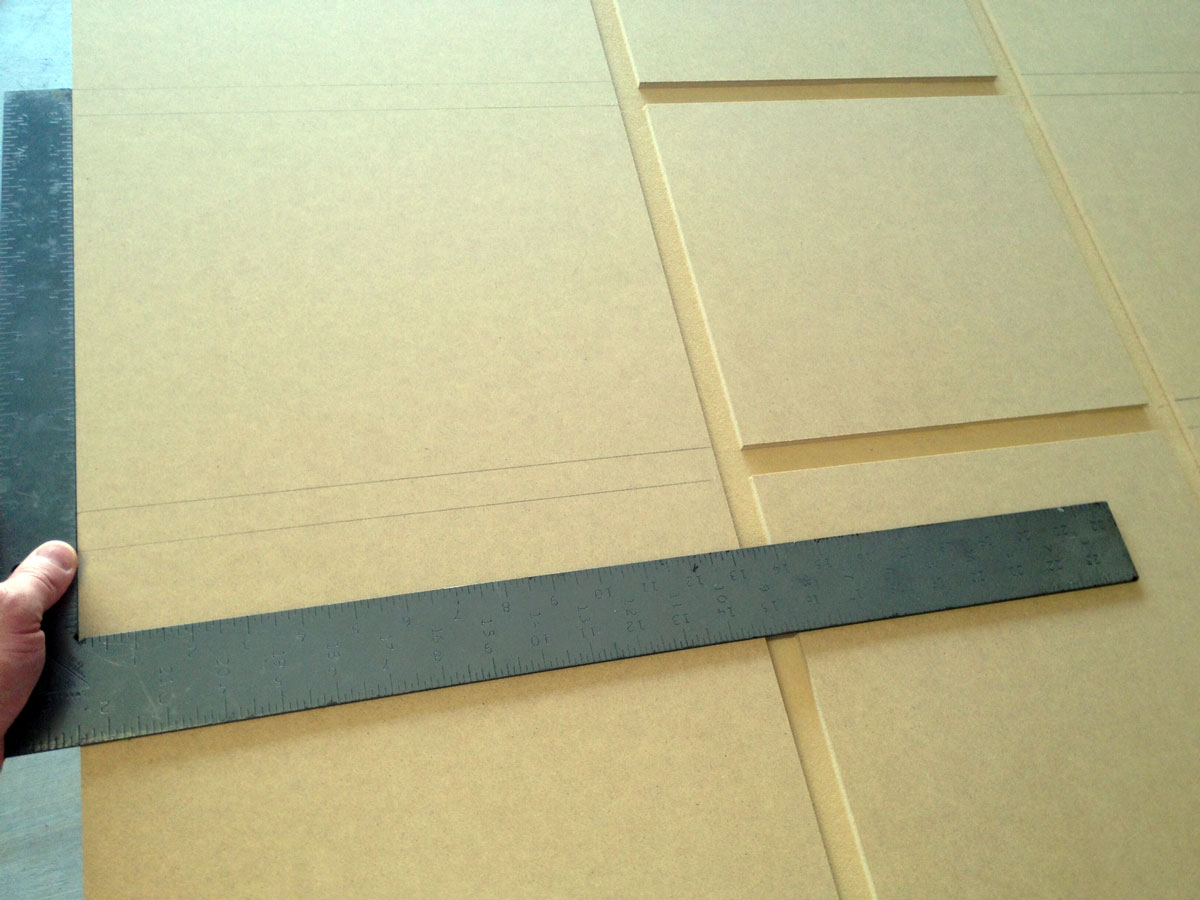 I assembled using wood glue (titebond II I think! or Gorilla wood glue.. both are good). I usually use a nail gun but these CNC kits are so perfect all you need are clamps: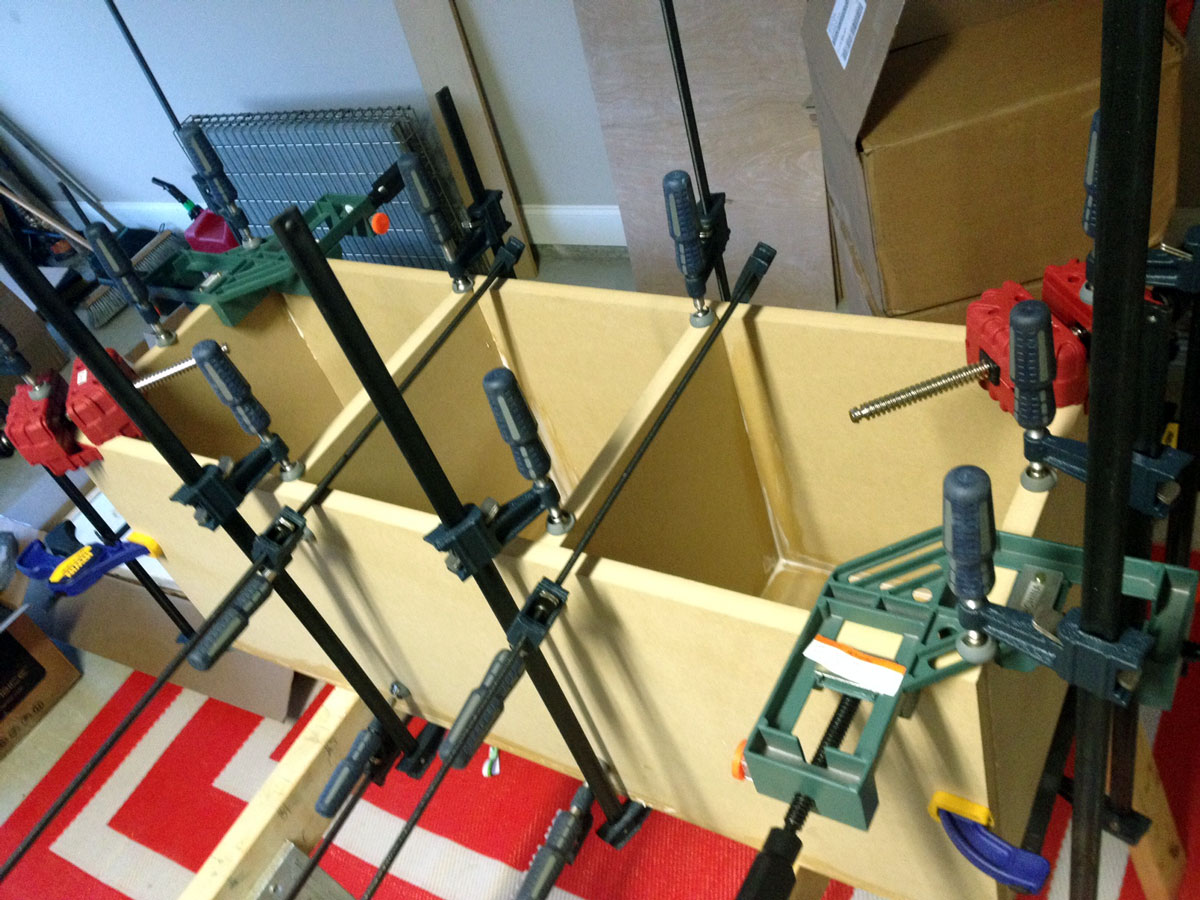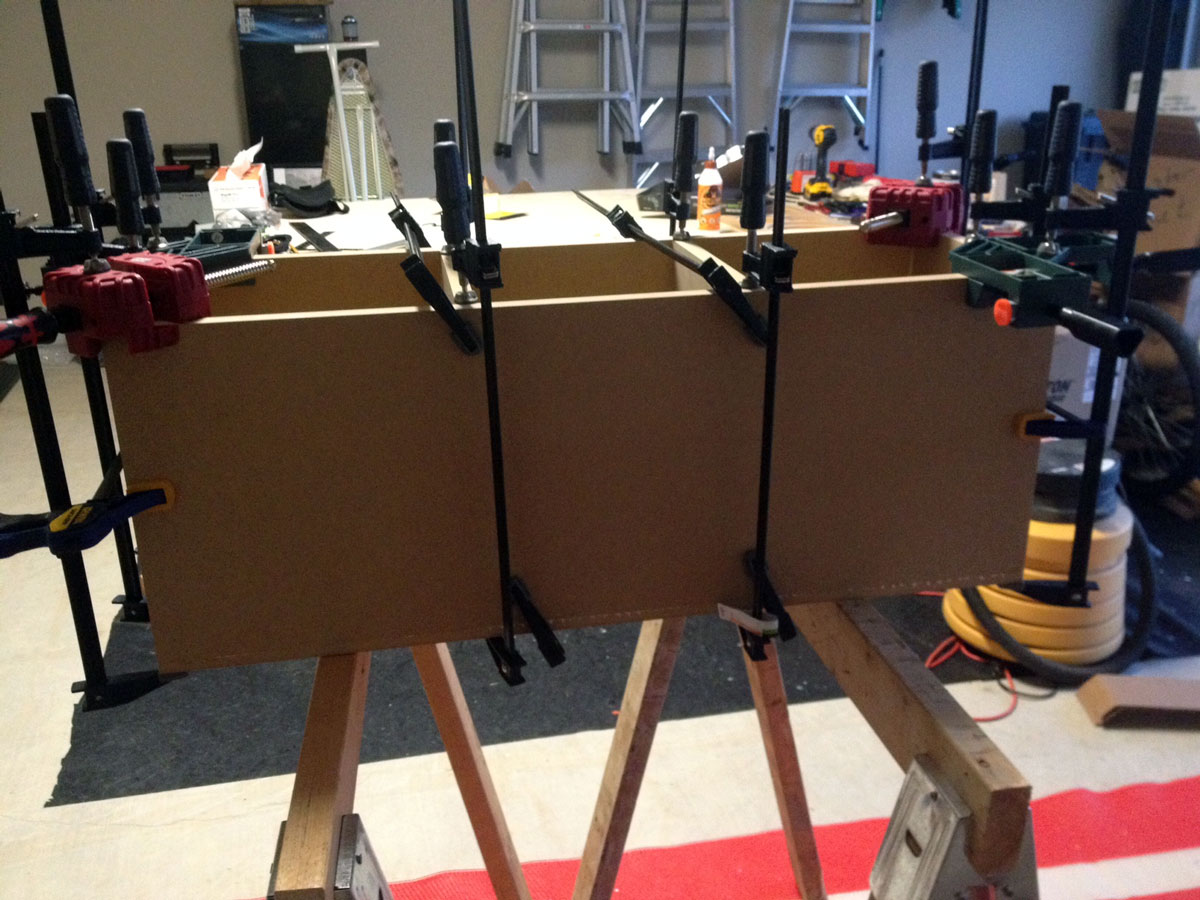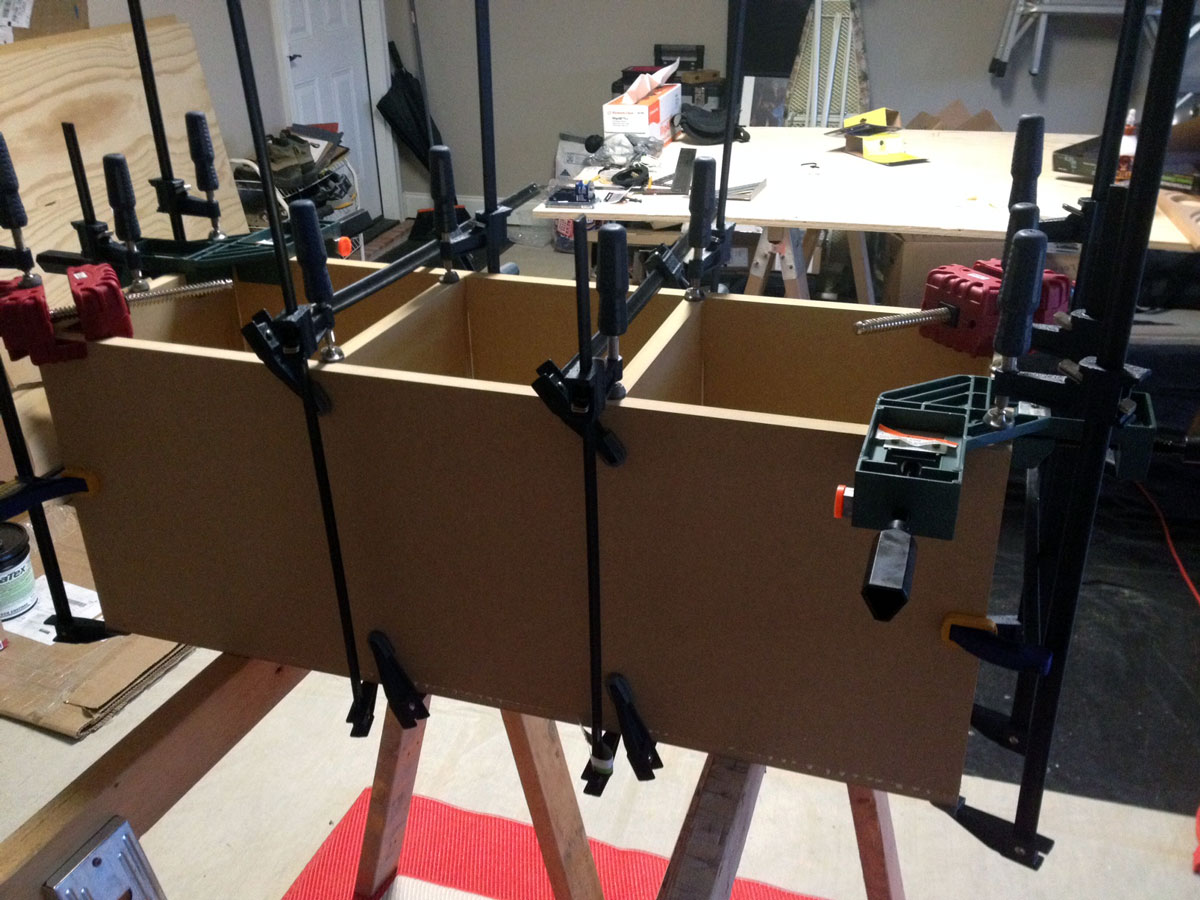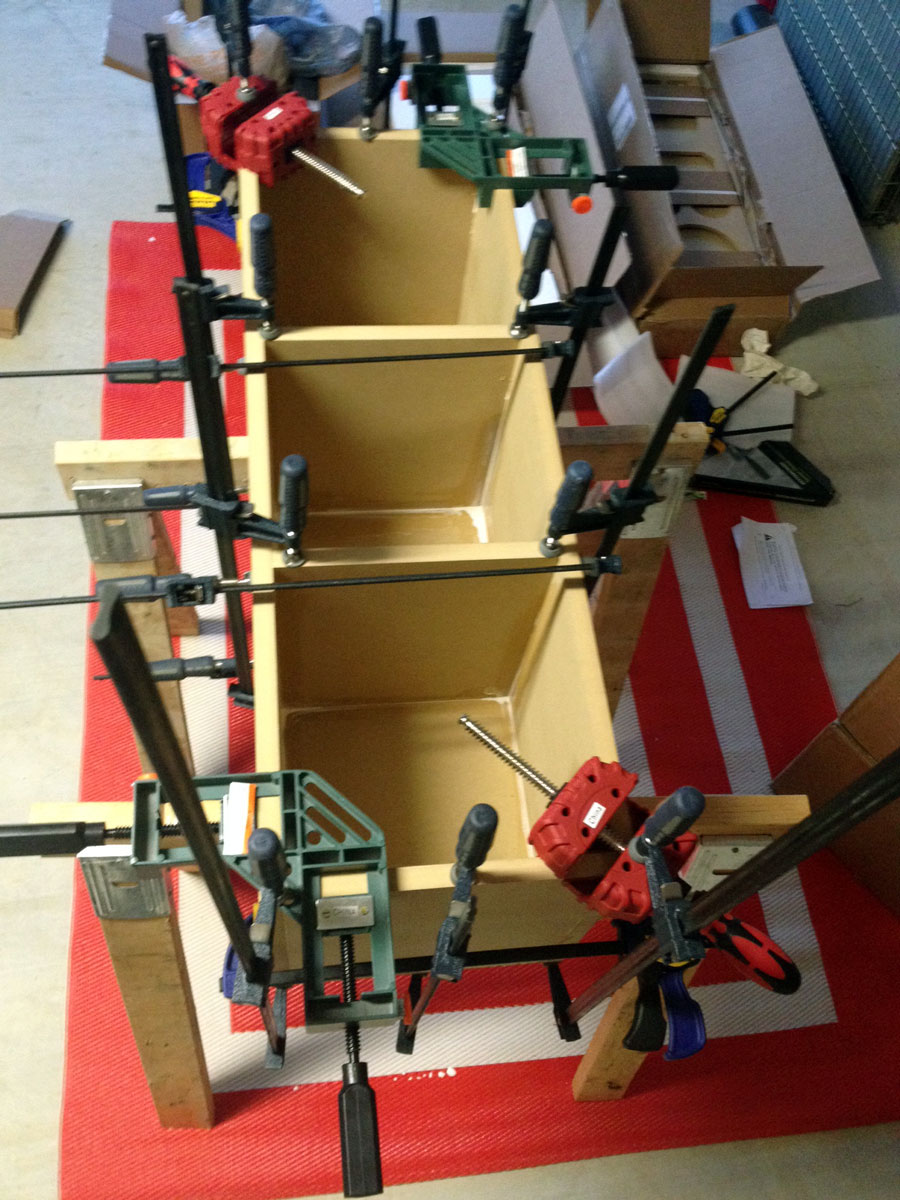 After the glue was dry, i removed clamps and placed front baffle on the enclosure to see what this beauty was gonna look like! Also in this pic, you can see some of Erich's fine packing skills in the top right corner of pic!: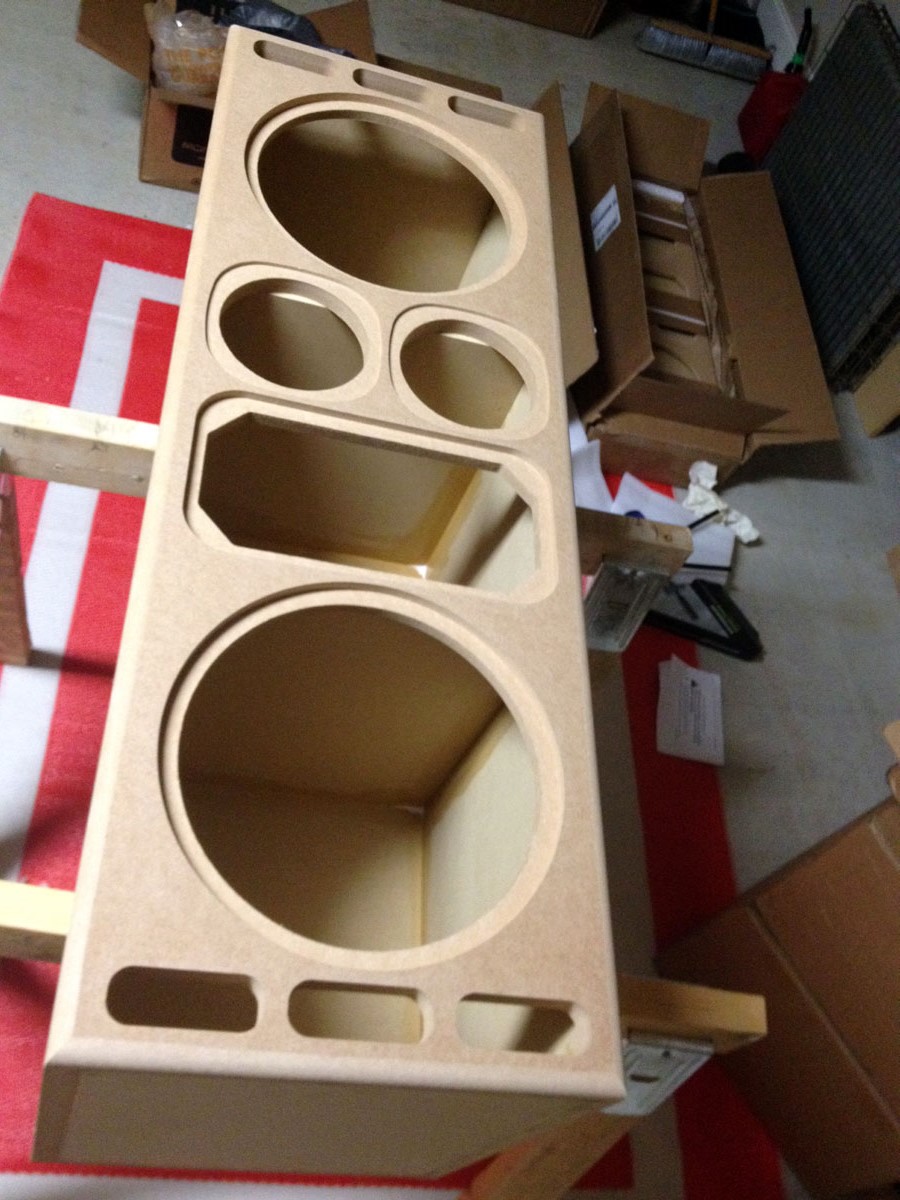 Unfortunately I can't find the pics of the center speaker
but here are the Right and Left side by side (baffle not glued yet, it's just sitting on box so I can see them!):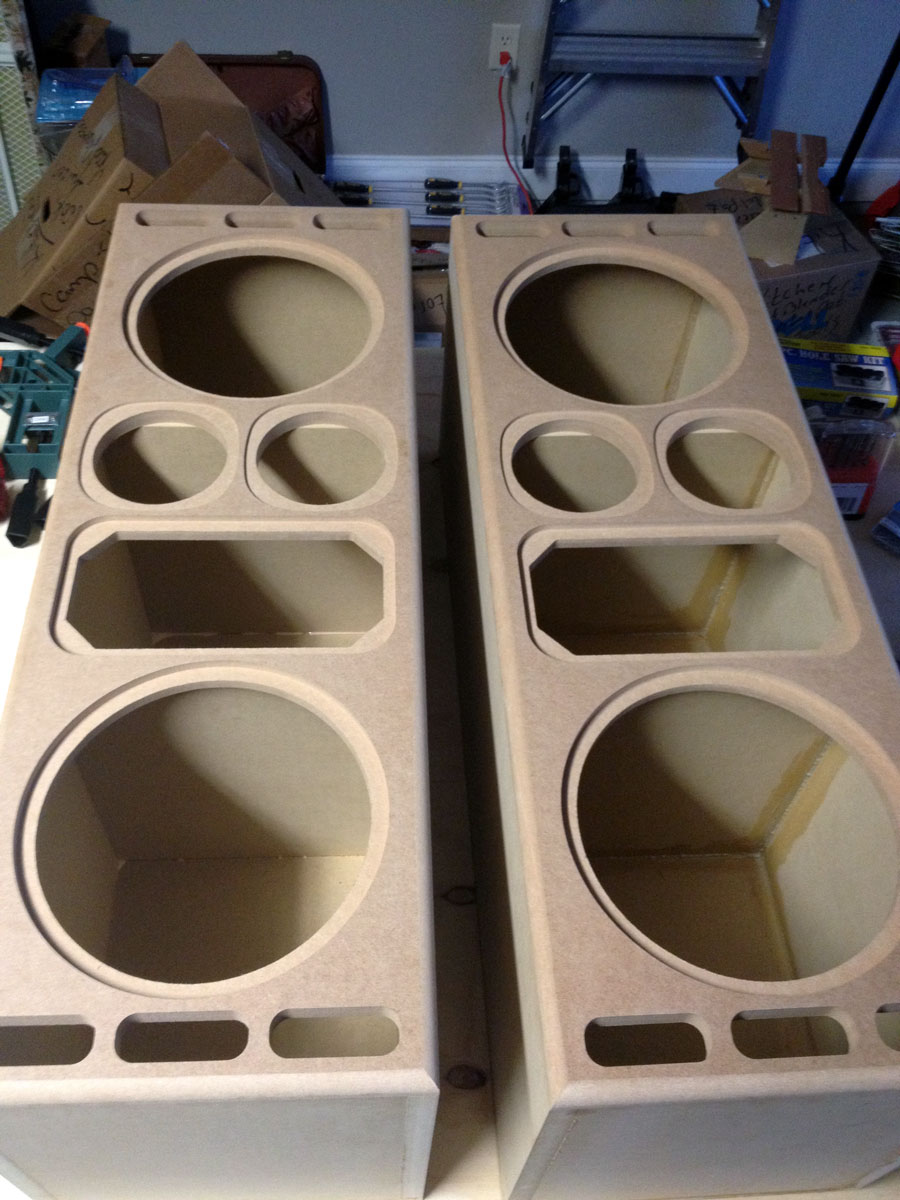 I paid
@mtg90
to assemble the crossovers for me since he has so much experience with them and he offers a killer deal! They were beautiful!: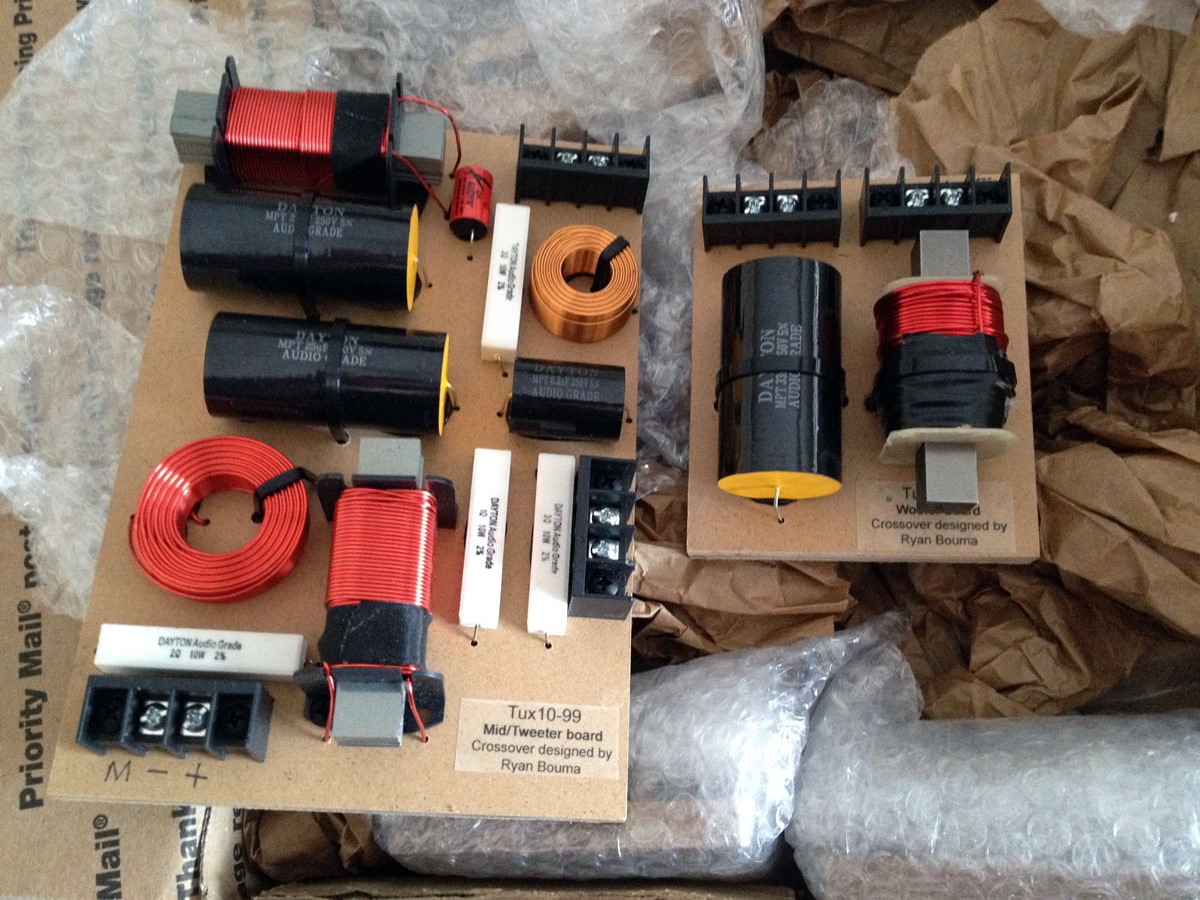 I used Velcro to mount the crossovers in the center chamber: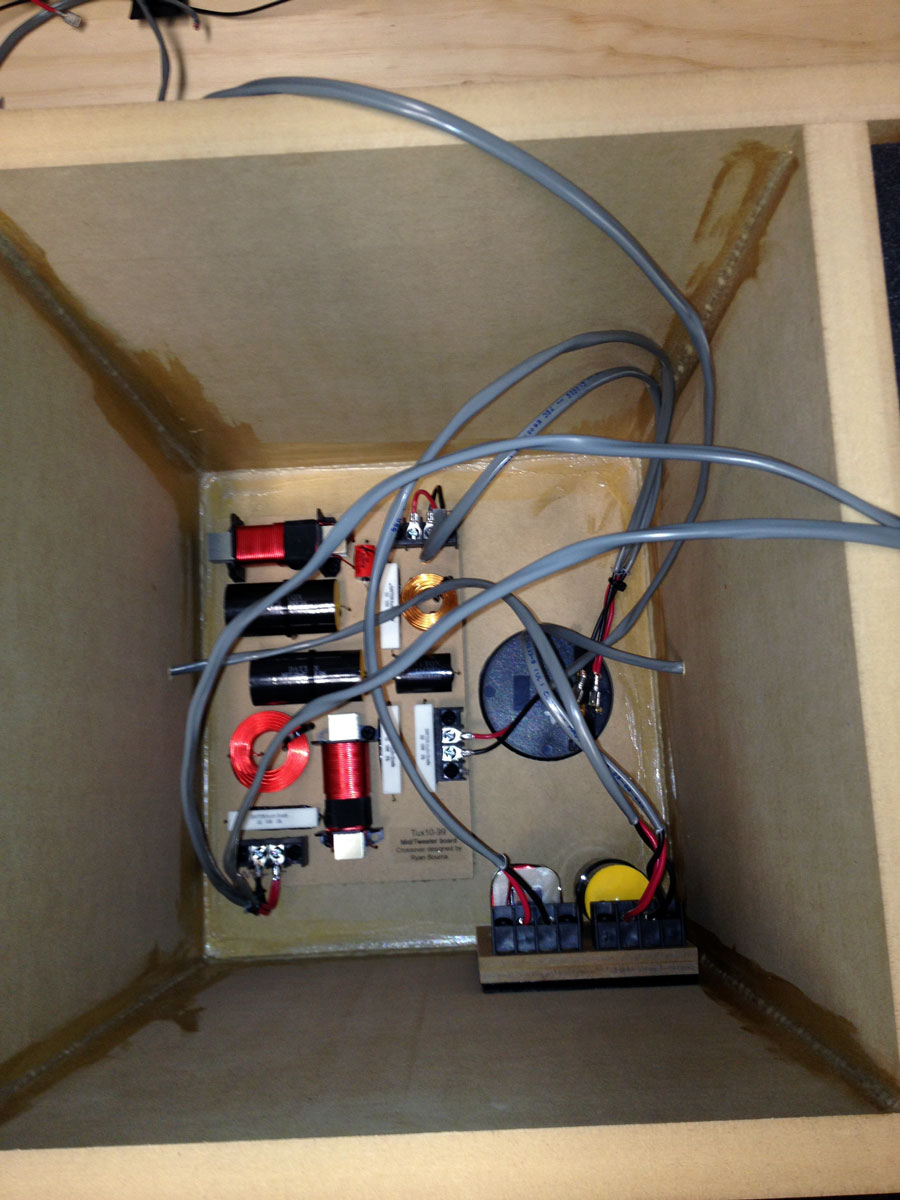 I bought acoustic foam off eBay to line the outer chambers. The foam was really nice. I didnt glue it in yet, but I cut them all to perfect size. I wanted to glue the front baffle on first so I could make sure all seams were sealed. I glued the foam in after front baffle was installed. I used spray adhesive from Lowes or HomeDepot. Make sure you drill your speaker wire holes first! You don't want to have the foam wrap around your drill bit!: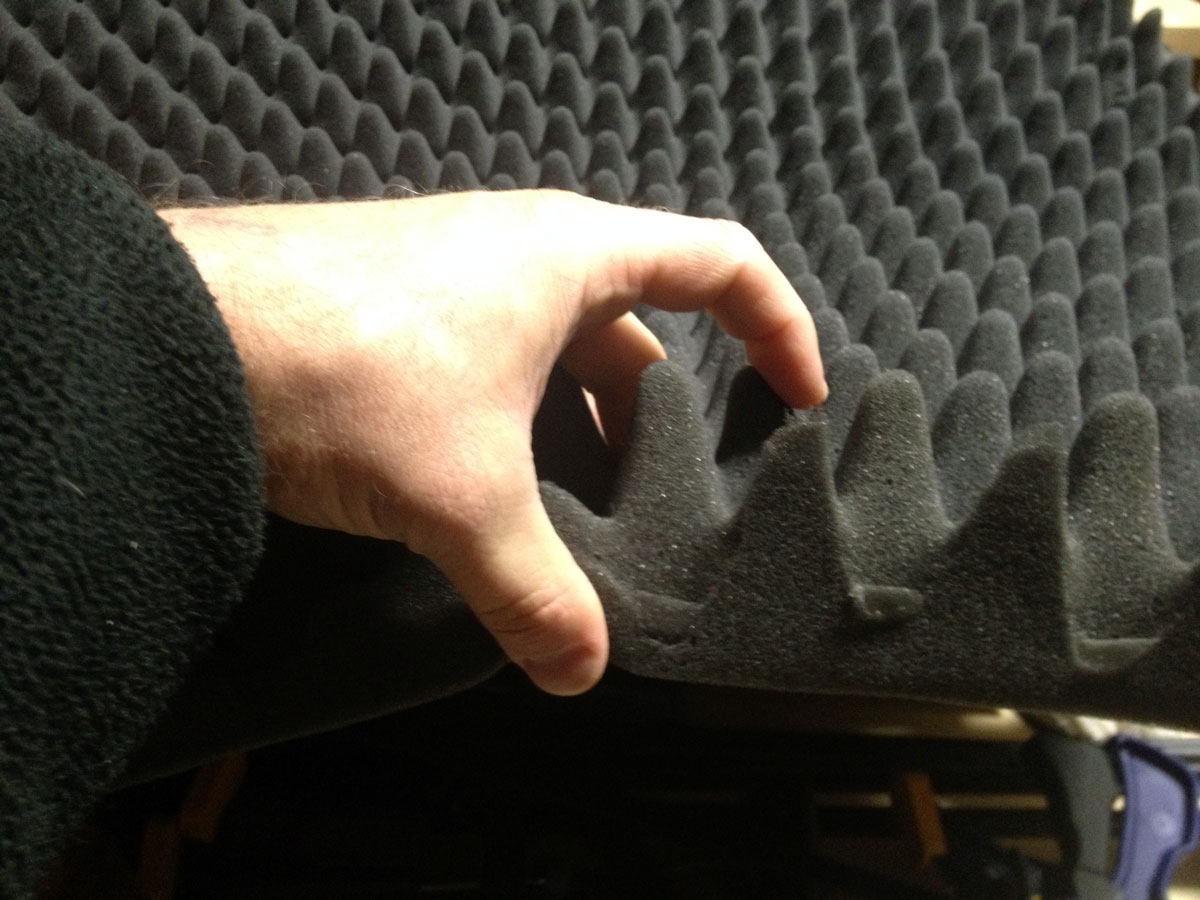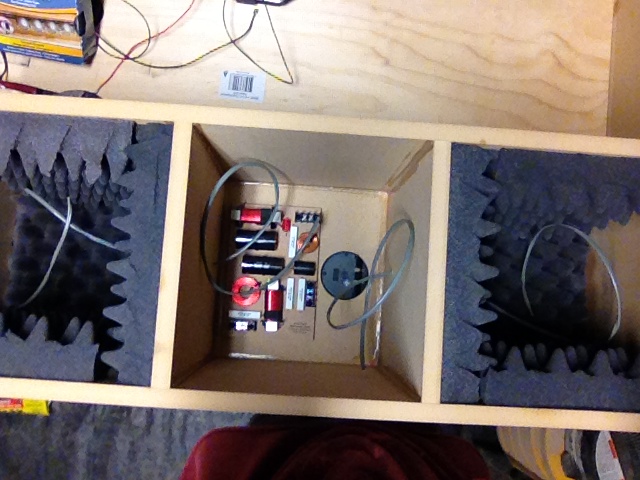 In this pic you can see where I made sure there was room for ports! You don't want to block the port's airflow: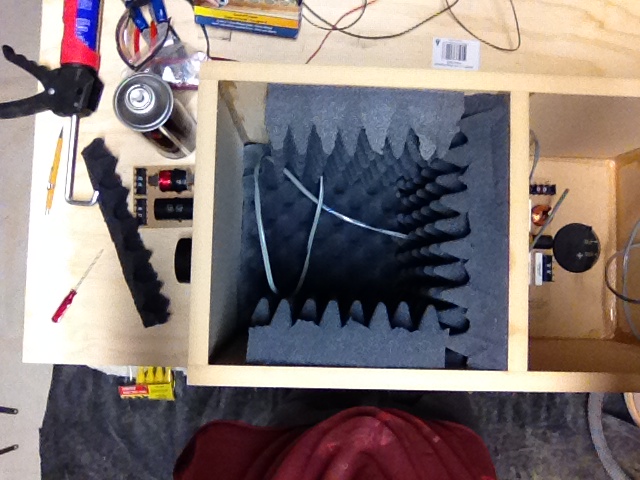 I glued the front baffles on. (More clamp porn!):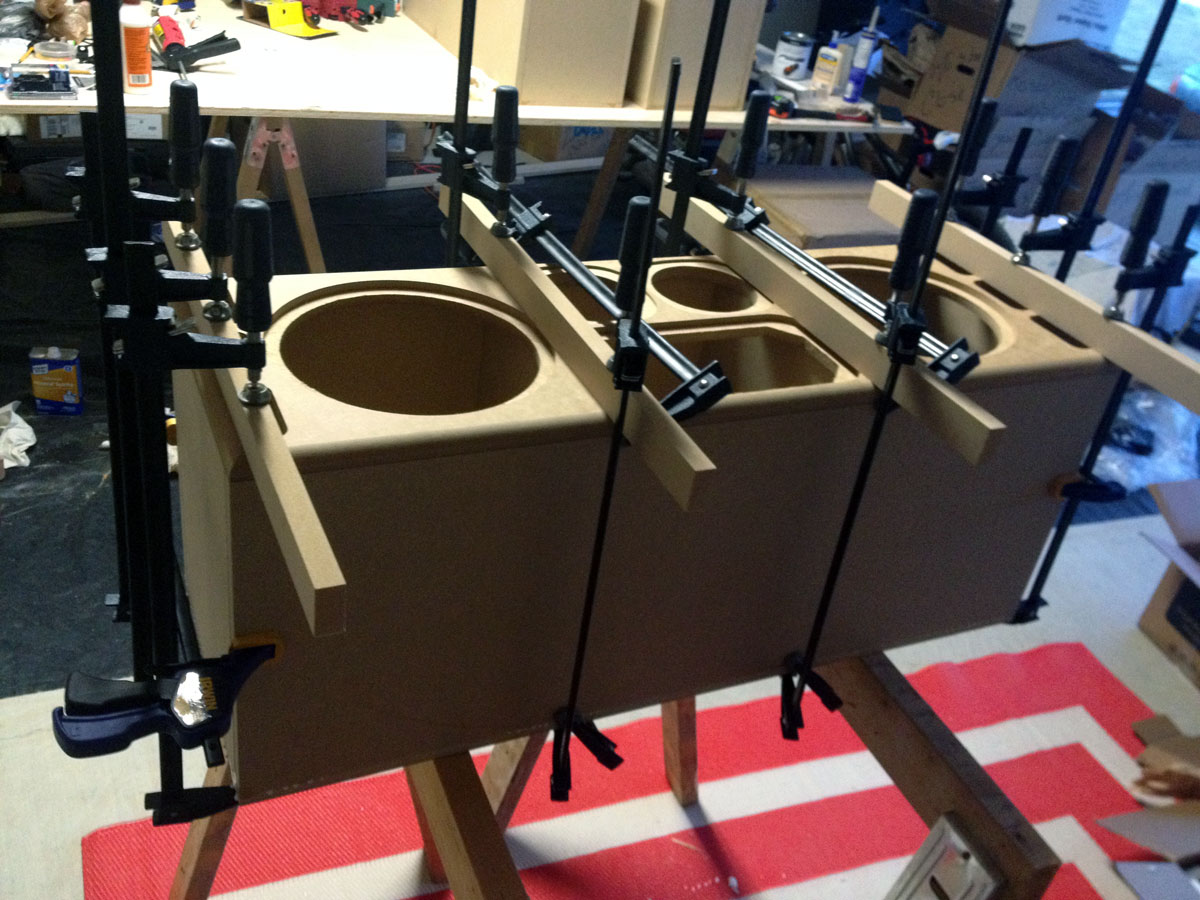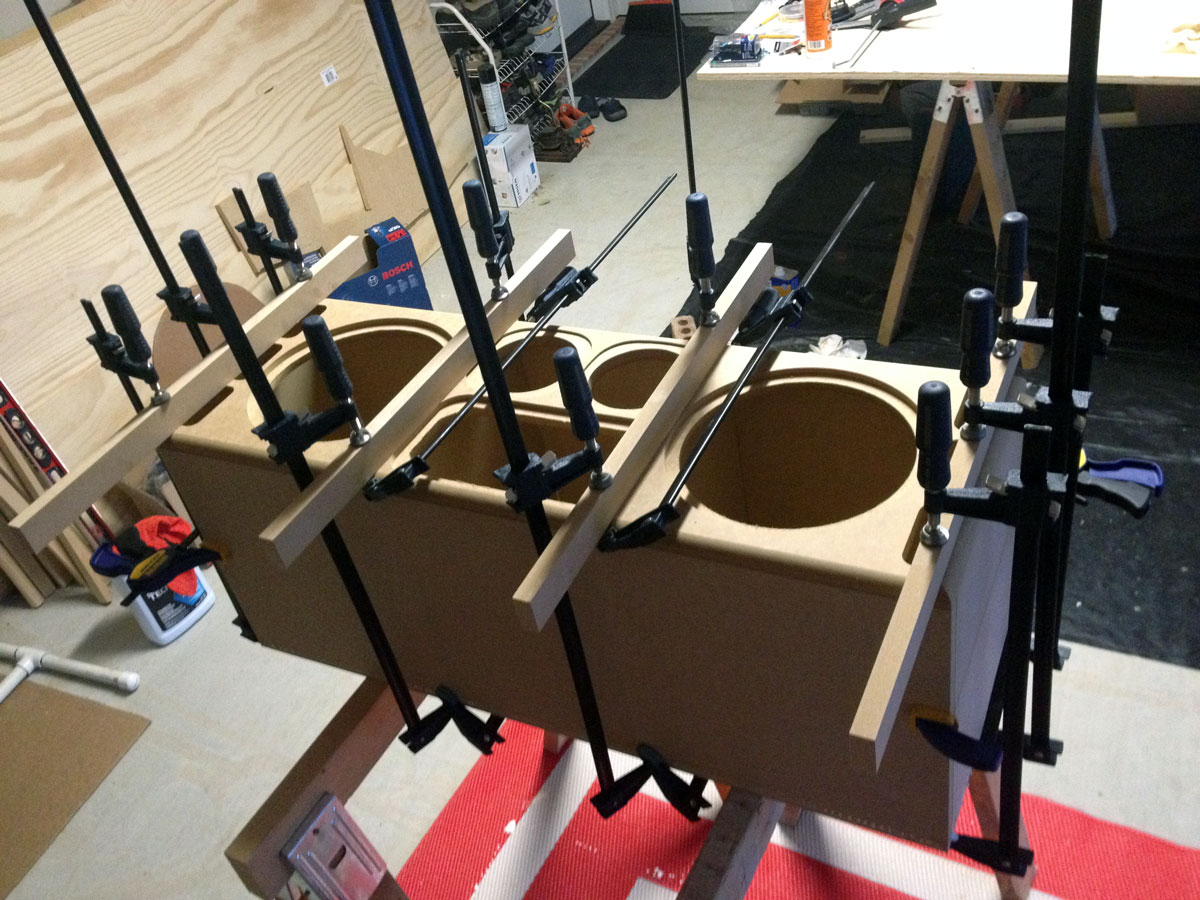 After they dried I removed clamps and started preping for finishing. I used Duratex. Unfortunately I can't find my pics of the Duratex application either!
That's what I get for waiting a year to post my build thread!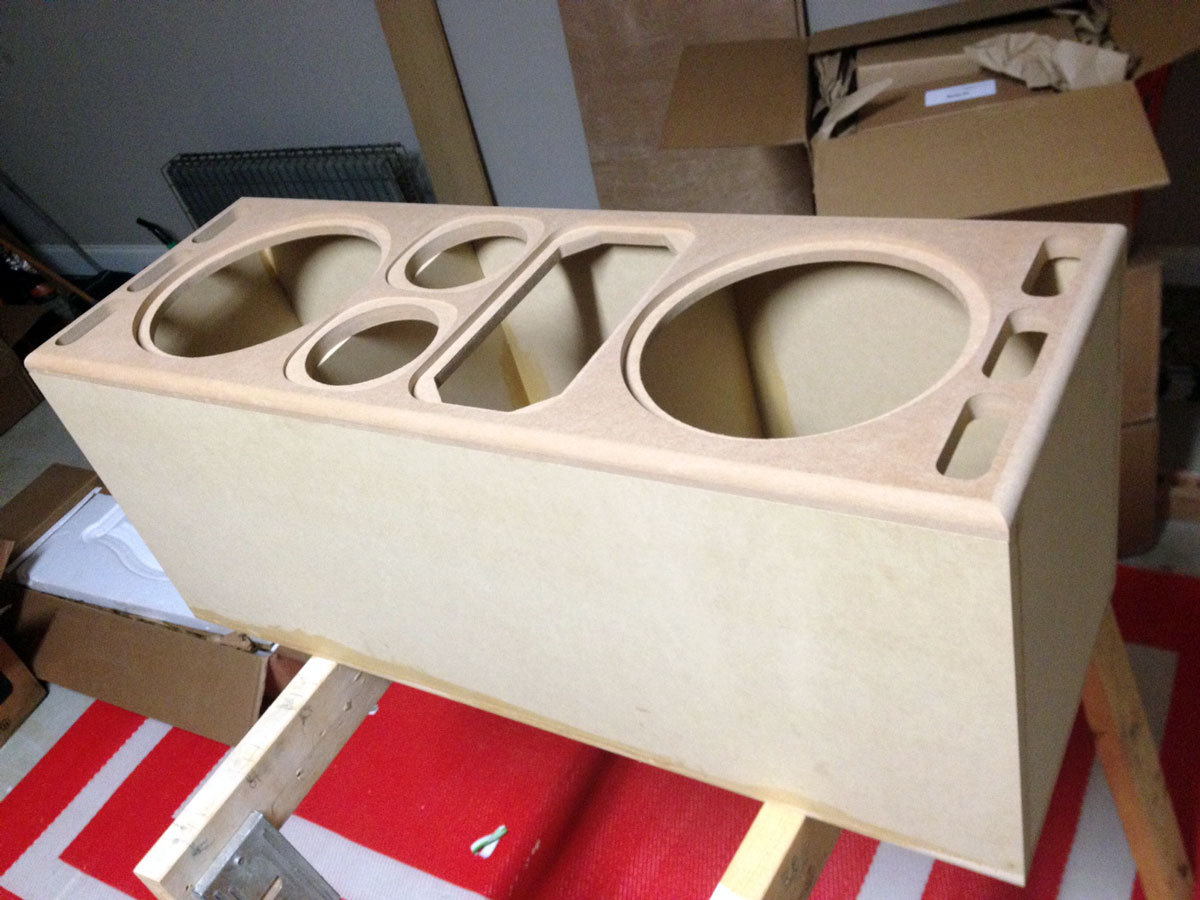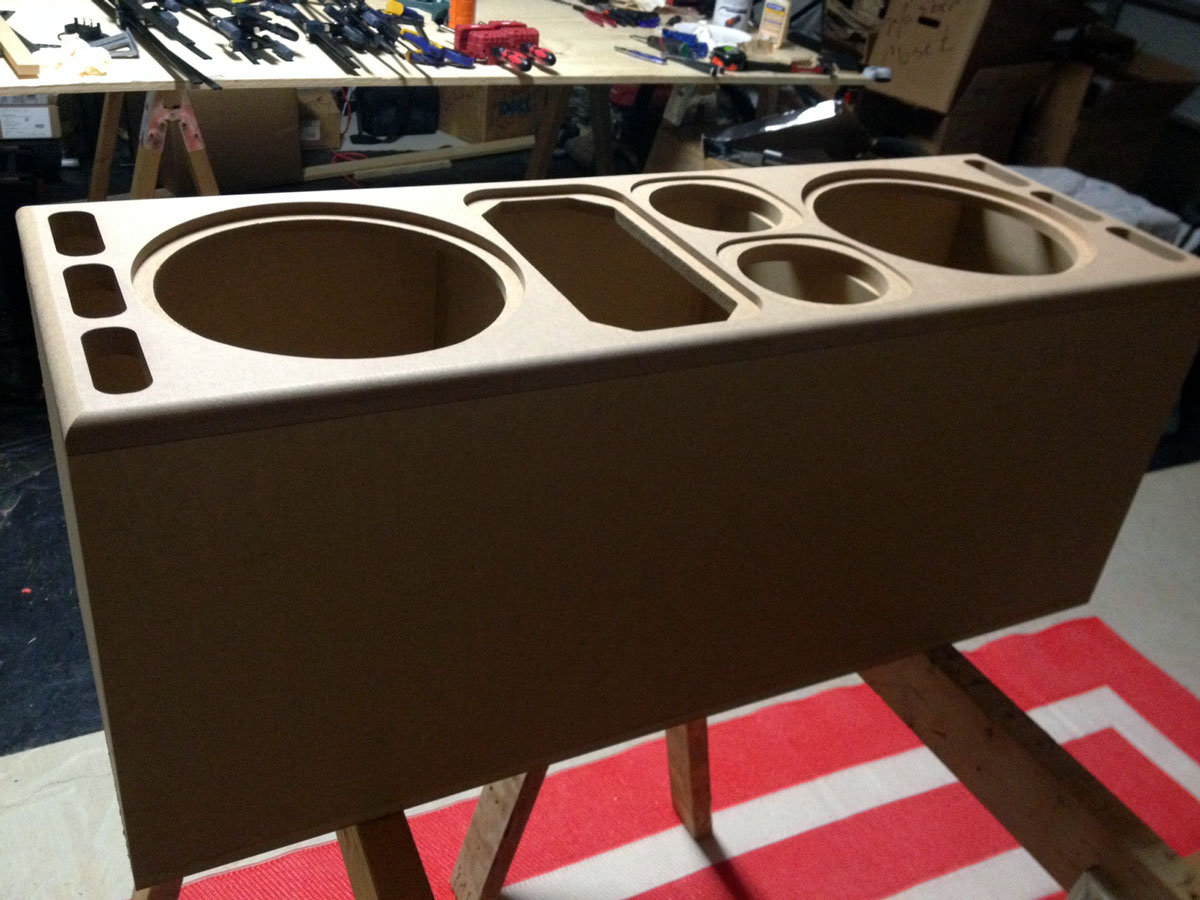 I use a speaker terminal cup from PE. I used a router to flush mount it in the box. (again, no damn pics! argggg)
I used black paint for speaker holes and terminal hole. Then I duratex'd all the rest. I did 3 coats of duratex. If you use the 9" roller it's easier to avoid roller lines since the enclosure is narrow!
I put them on my Mini-Marty's as stands!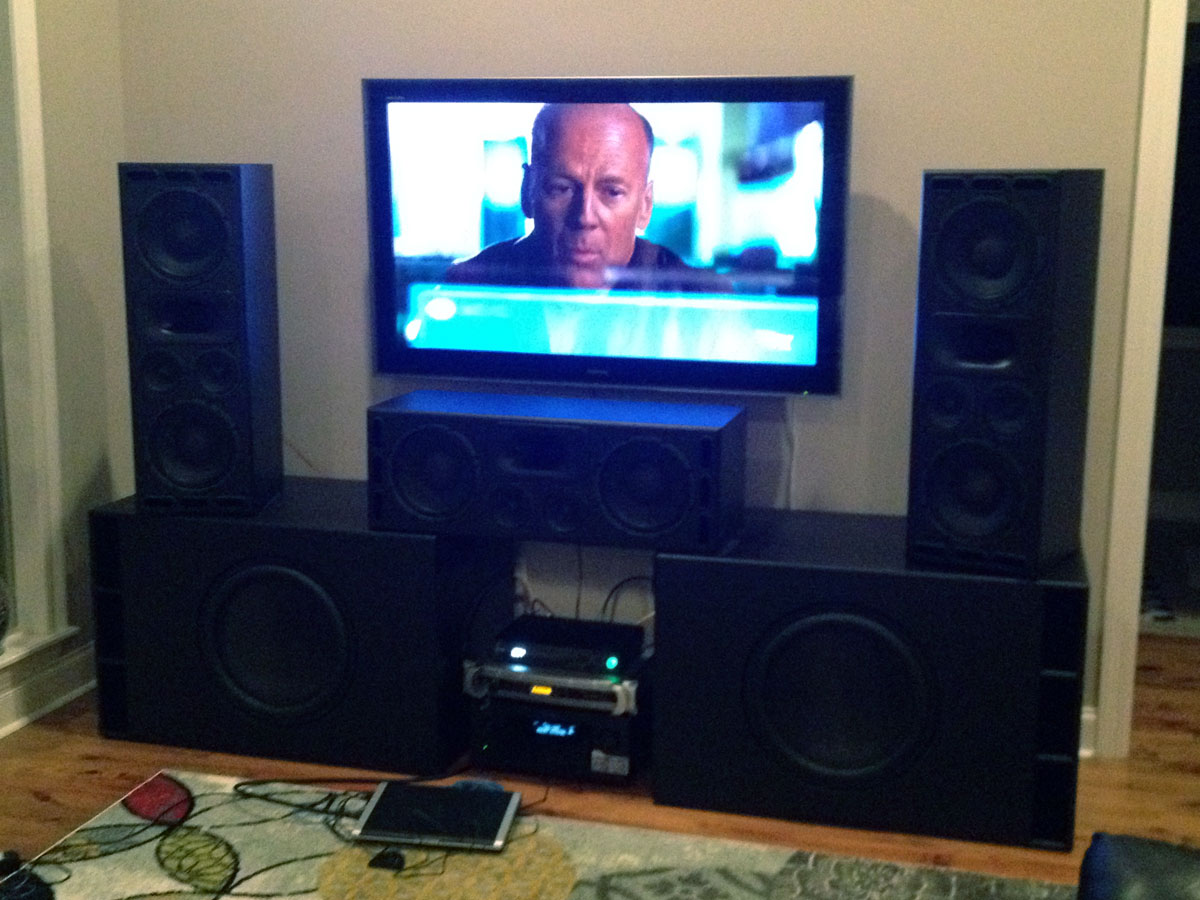 These things sound AWESOME. After a year, they are definitely broken in and sound better. I have a Denon 4520 powering them. On Bluray movies it's hard to turn it louder than -4dbs or so, they get extremely loud. With the 2 mini marty's, really anything louder than -10db on a Bluray gets ridiculous.
These 1099's are probably the best sounding speakers I've heard in a LONG time. They sound equivalent to my brother's old Whispers (if not better on some things), however the Whispers had killer mid bass with those 15" drivers! Pic: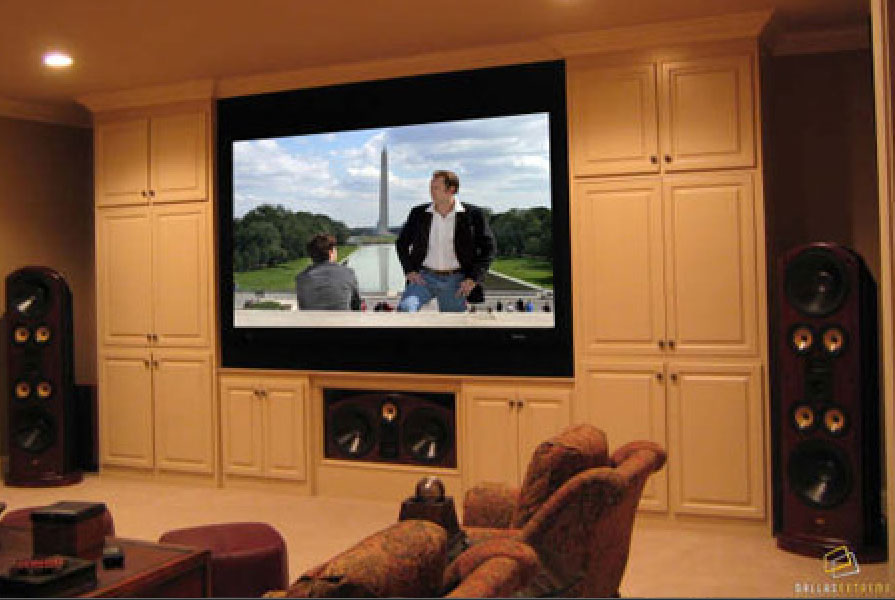 My setup sounds better to me, not only because it's mine!, but because these 1099's are so damn good, in addition to the superior subwoofer system as well. I think I will try adding the mid bass modules next...