Discussion Starter
•
#1
•
First post on this site...been lurking for several years now. Should say I have got a lot of great ideas from all of you in regards to design and construction of home theater through the hundreds of threads I have read. Nice job everyone!
I started my basement 2 years ago this coming September. It's been a long road with many active and inactive frames of progress. Married with two young kids...yeah, time is few and far between. Anyhow, I currently have some time now and I'm in the process of mudding. As I snapped some photos yesterday of my progress, I realized something that now has me a little stumped on how to proceed. From the picture below, I have a closet door that swings outward under my bulkhead. This may be a simple resolution to many on how to proceed but it has me stumped. My question is...How is the best way to do door trim around this door to not make it look 'weird'? I'm sure someone has ran into this same issue before. Any suggestions and pics as to how you have or would handle it? I'd appreciate it. Thanks in advance.
DOOR IN QUESTION...
Also, just threw some quick beginning to current pics in there as well to show off my work. Thanks for looking, plenty more pics if anyone is interested.
BEFORE: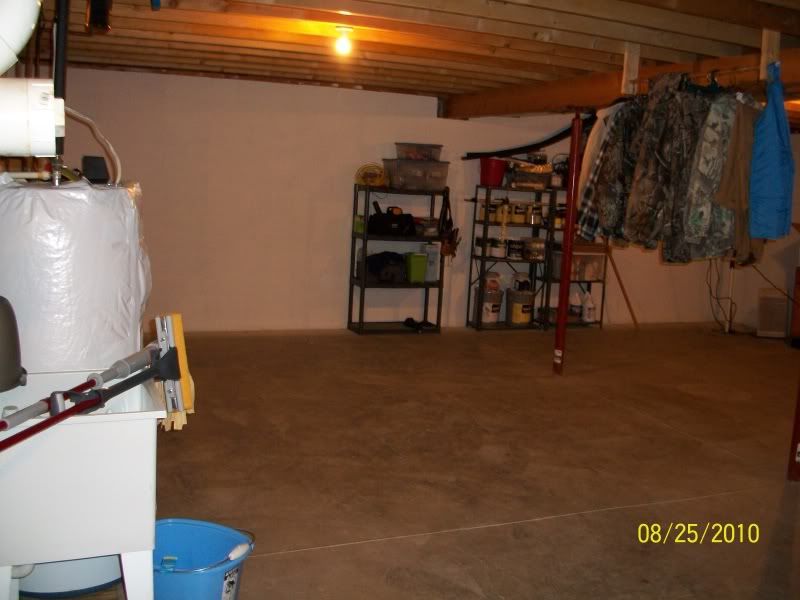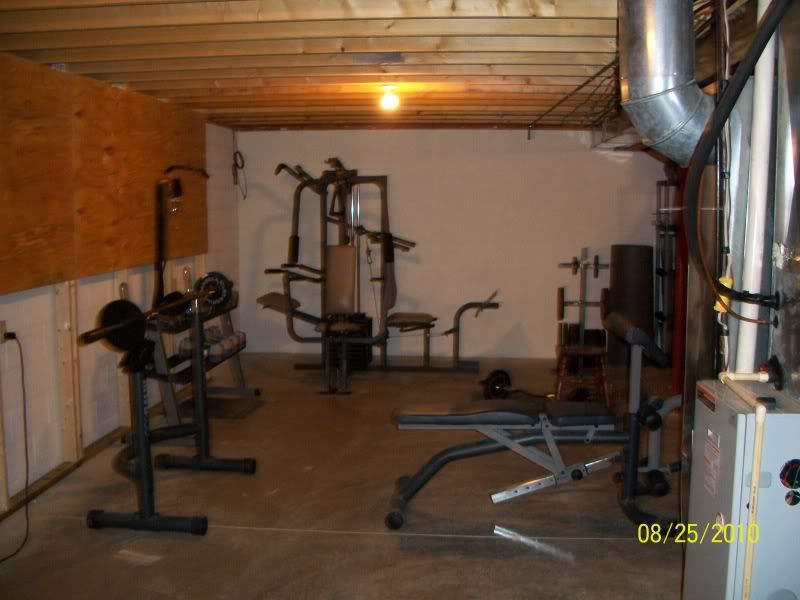 PREP/FRAMING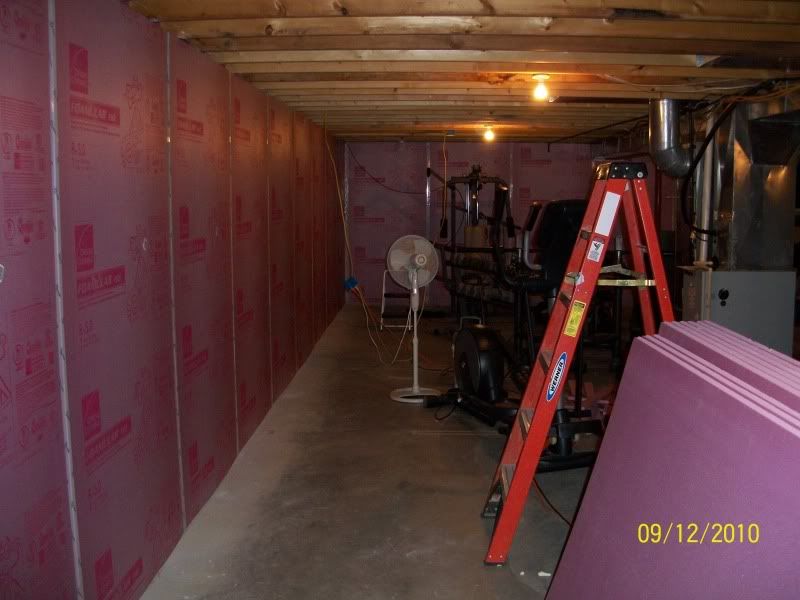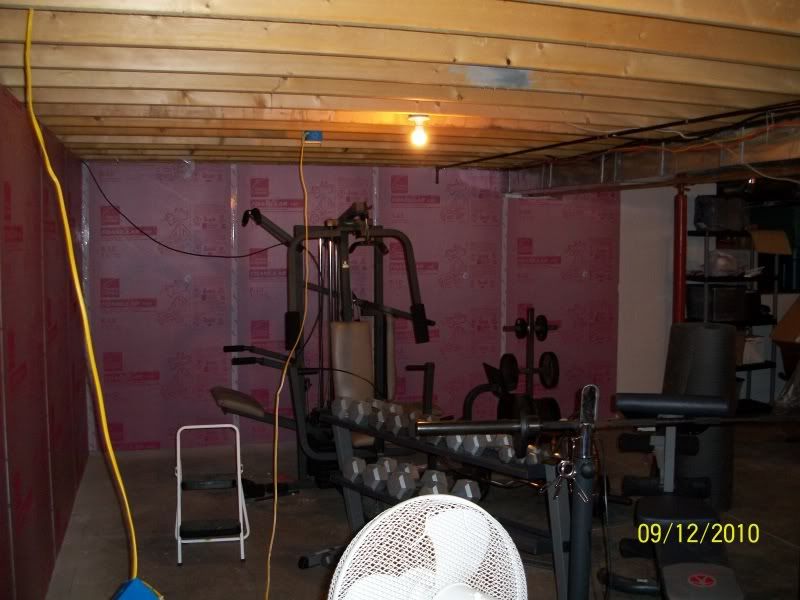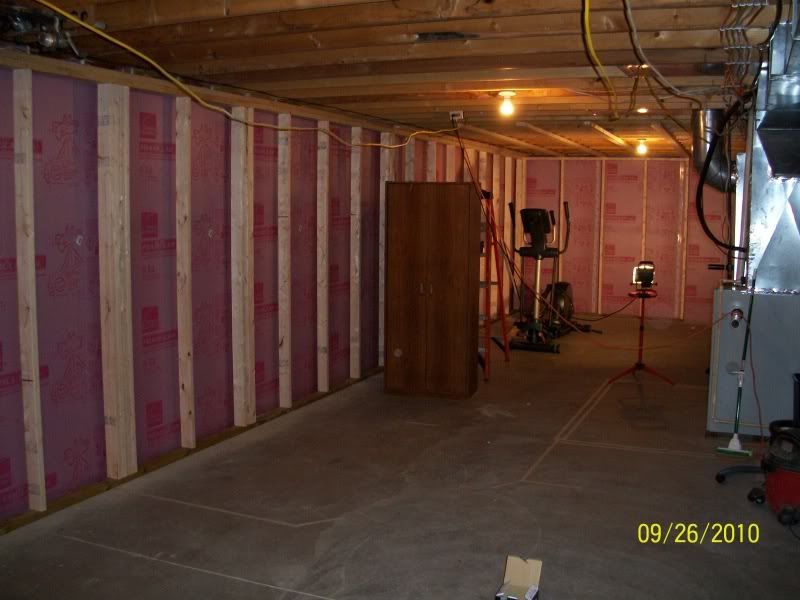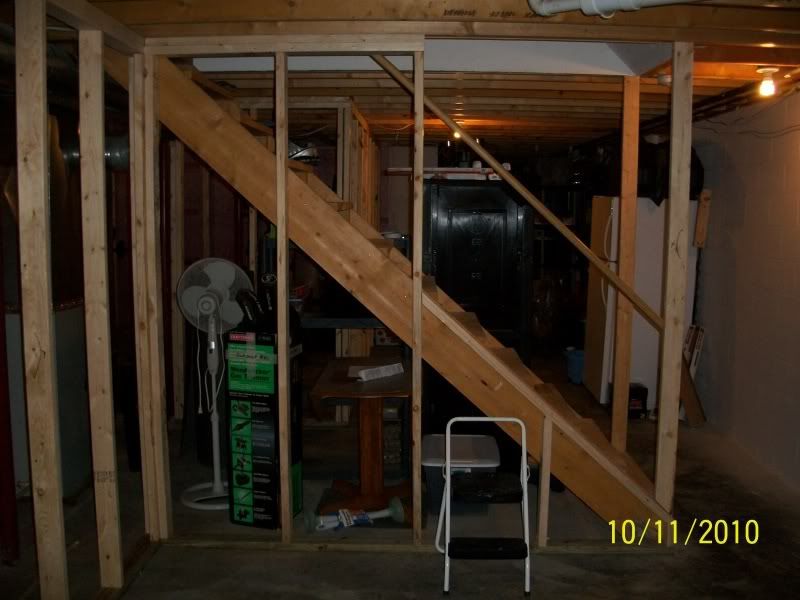 INSULATION/DRYWALL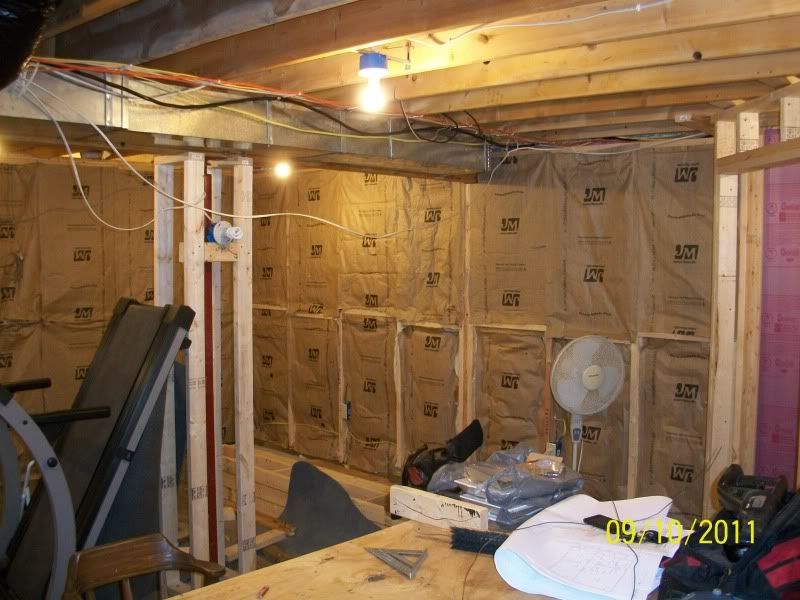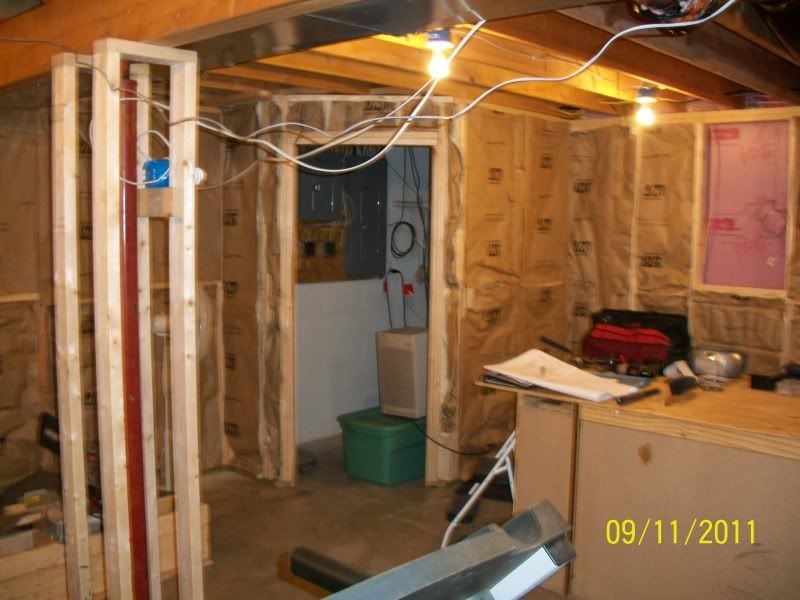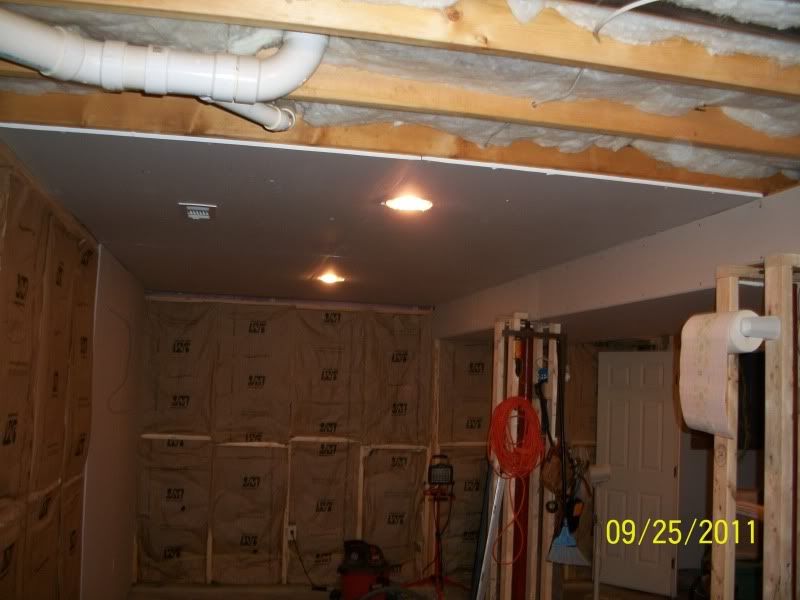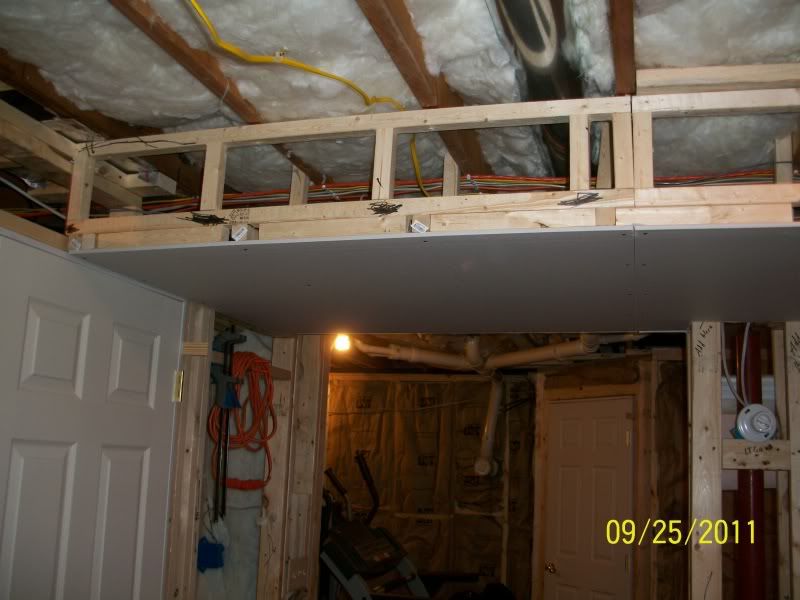 MUDDING