Discussion Starter
·
#1
·
Thought I should share with the community my screen. After reading through numerous articles ranging from pj's to htpc to speakers I finally got it all together.
Overview of the design:
I found from one of the threads here a link to a site that sells aluminum tubing which sparked the idea of a lightweight frame. I wrapped around the frame some BOC I got online. Then I sewed the edges over so I can put in 1/4" steel bars, from homedepot, to have something to pull on. I used tie downs from homedepot as well. Using some door hardware I had to cut one edge short then bolted it to the studs in the wall. Attached some handles to the frame so they will slide over the wall mounts. Used 10' hemlock boards for the frame and black felt from the local fabric store.
the screen can be completely lifted off the hooks and taken apart or moved (one of the nice things about using the tubing and tie downs)
I'm sure the pictures can do a better job in showing what was done (though I'm not the best photographer either)
once again I'd like to thank every one on the forums for all the info they have provided over the years. What I have gathered from here has helped me create a wonderful viewing experience for me and my family.
frame parts list:
parts from Bosch Rexroth:
2 - 1x1 IN -/- Len: 3175mm (125)
6 - 1x1 IN -/- Len: 1752.6mm (69)
4 - 1x1 IN -/- Len: 762mm (30)
1 - 1x1 IN -/- Len: 736.6mm (29)
2 - 1x1 IN -/- Len: 381mm (15)
26 - GUSSET 1.0X2.0 W/FASTENERS
8 - T-BOLT FAST KIT 1/4 -20 X 3/4
pic of alum tubing from
wall hooks and frame handles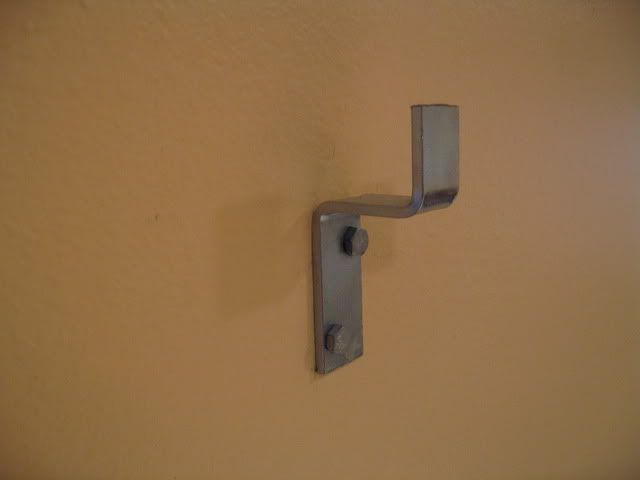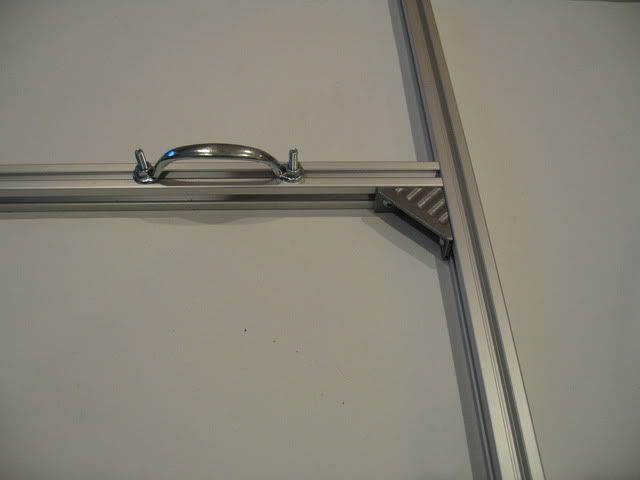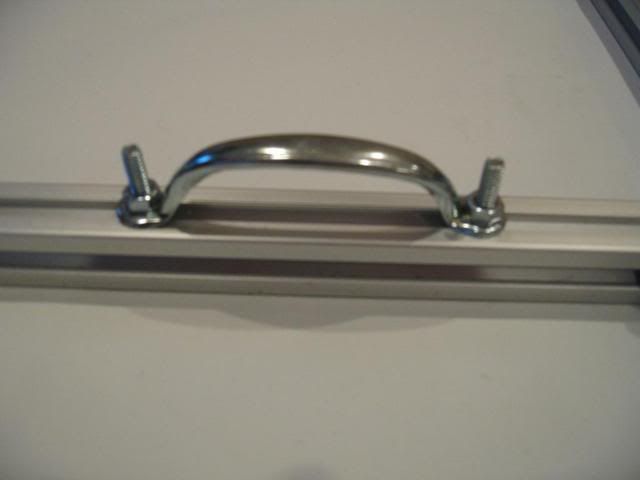 frame laying on BOC
frame with new BOC laying on top old BOC (using gussets just didnt work) with tie downs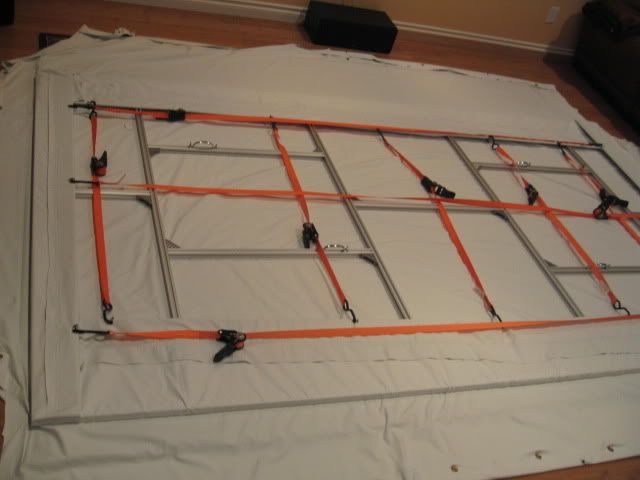 how I used the tie down to get the tension on the screen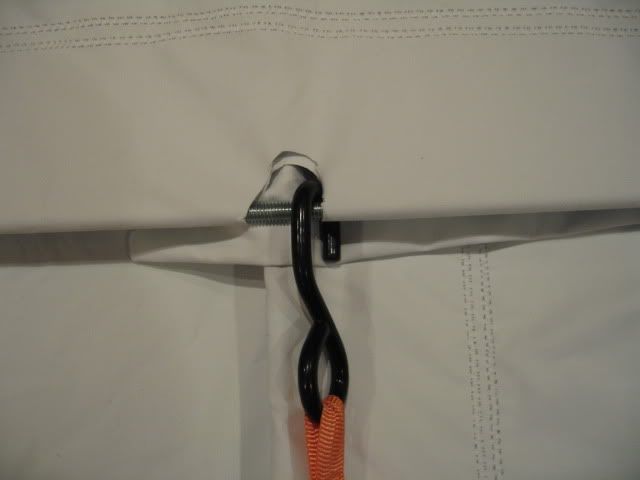 finished screen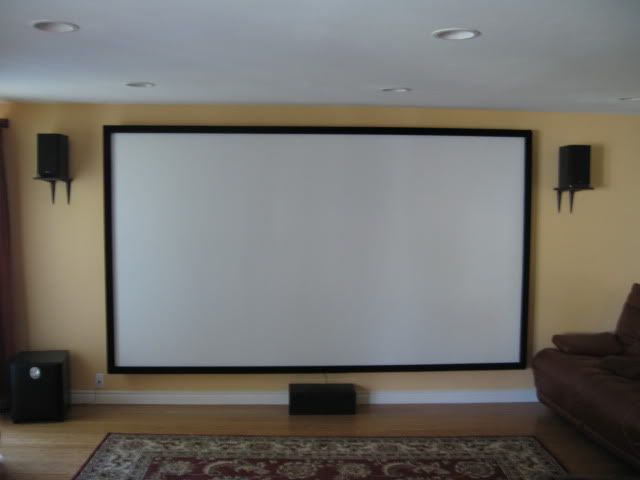 I missing pics for creating the black frame :-(
one quick pic of Cars