Discussion Starter
·
#1
·
Hi gents,
I've been building pc's since I was 10yrs old, but recently, I've been somewhat bored, so i decided to build an HTPC for under $400.
I decided on the following:
Intel i3 2100
MSI H67MA-E35 matx -got these two bundled together from microcenter @ $140
2x2gb microcenter house brand ram - $19.99 rebadged A-data?? i like a gamble
D-vine MCE303 case $104 shipped ($75 + shipping)
-----
After that, I had the following parts lying around the house:
500gb single platter seagate barracuda 7200.12 (noisy, and I need to change it)
LG DVDburner sata
ancient 200watt atx powersupply with a loud fan and slow hiss from caps/heat (need to replace asap) - uncomfortable with it, i will replace it with a solid powersupply asap.
2 tb sata drive - might save for a small fusion amd based unraid server use
500gig hitachi deskstar from jan 09 (might swap in for the loud 500 gig seagate) but i recall these drives are called "deathstars" for a reason...
anyways, I built the pc in a different case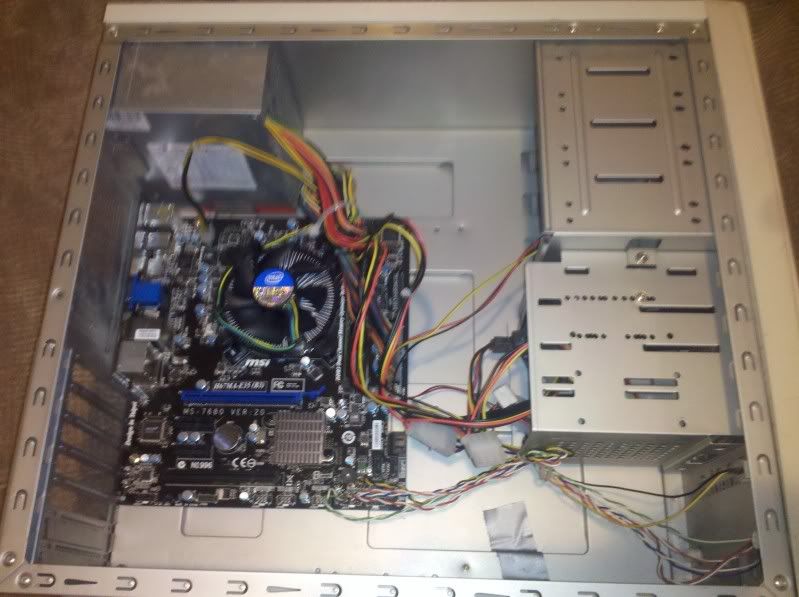 to get the software side going before i did some research on cases and bought the dvine case.
-----
Software/OS:
Windows 7 professional 64bit - purchased a student version through my edu
Windows media center for the time being, would like to try xbmc (used to have a hacked xbox1 back in 2003 running xbmc)
Chrome used for Sickbeard/couchpotato/music one
Might try dual booting mythbuntu mythtv in future just for kicks
-----
Yesterday the D-vine MCE 303 case + cardreader + remote + VFD + IR came in the mail and I immediately got to work: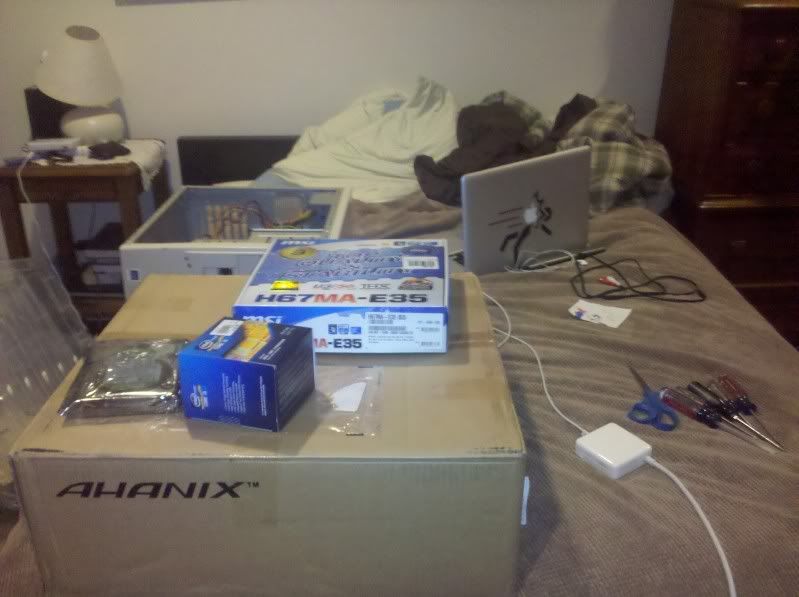 unboxed and set aside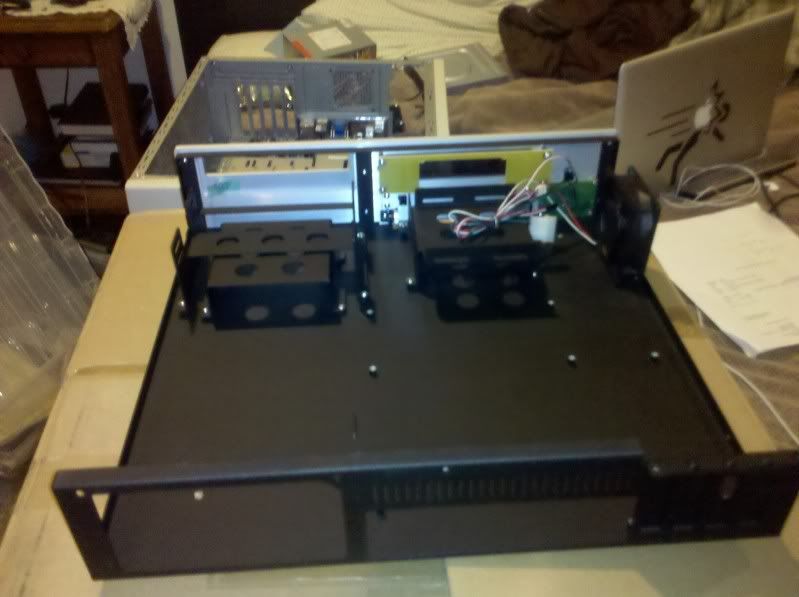 I can't really relay enough how much of a nice case this is. It has the build quality of a $250 pc case. I don't know much about HTPC cases, but this htpc case does everything i ask and more for an amazing price.
Starting to put the parts in, mobo,card reader...
parts in, just need to run wiring and install ir/vfd
more to come...