Discussion Starter
·
#1
·
2013 has been a year of upgrading. I posted the video details in the room transformation thread/forum. I figured I'd detail the relevant DIY portions for audio and video in their respective sections as well.
So I had a "projector" room, but it was time to upgrade. I had the bug for a new projector for quite some time, and after selling one of my toys, I figured it'd be a reasonable trade.
Receiver: Harman Kardon AVR247
Speakers: Athena Technologies WS100 LR and Surround, WS60 Center
Subwoofer: Pioneer 8" in a ported box - approximately 15 years old
Found a Pioneer SC-65 for $750 at the local Best Buy. I know, the Costco 1522 was 599.99, well I'm stubborn and wanted the Elite. I'm an engineer at a large company and we often market two nearly identical items, that to anyone outside would look identical, except one can have better components or a more rigorous level of testing. Not knowing the particulars myself, the extra $150 was worth it.
Picked up rack to put everything on as well. (You can tell some of the story is out of order, the projector isn't yet ceiling mounted here)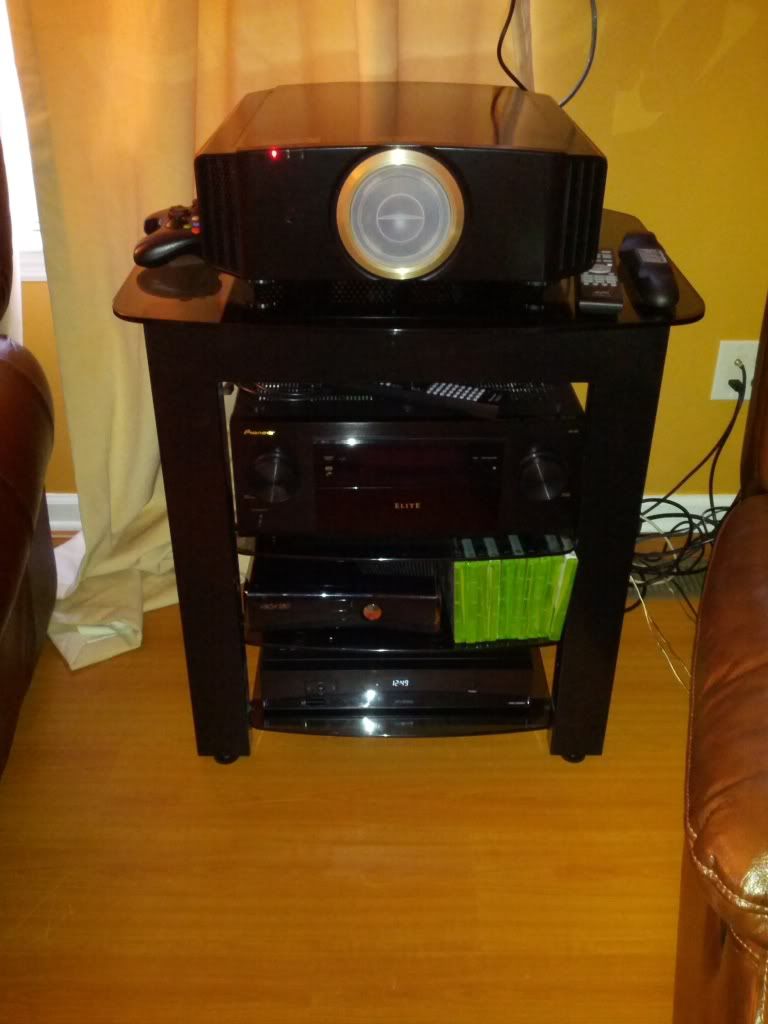 Well the sound was greatly improved with just the receiver, but being good friends with Gorilla83 meant I didn't have enough bass.
Enter the Ultimax 15s: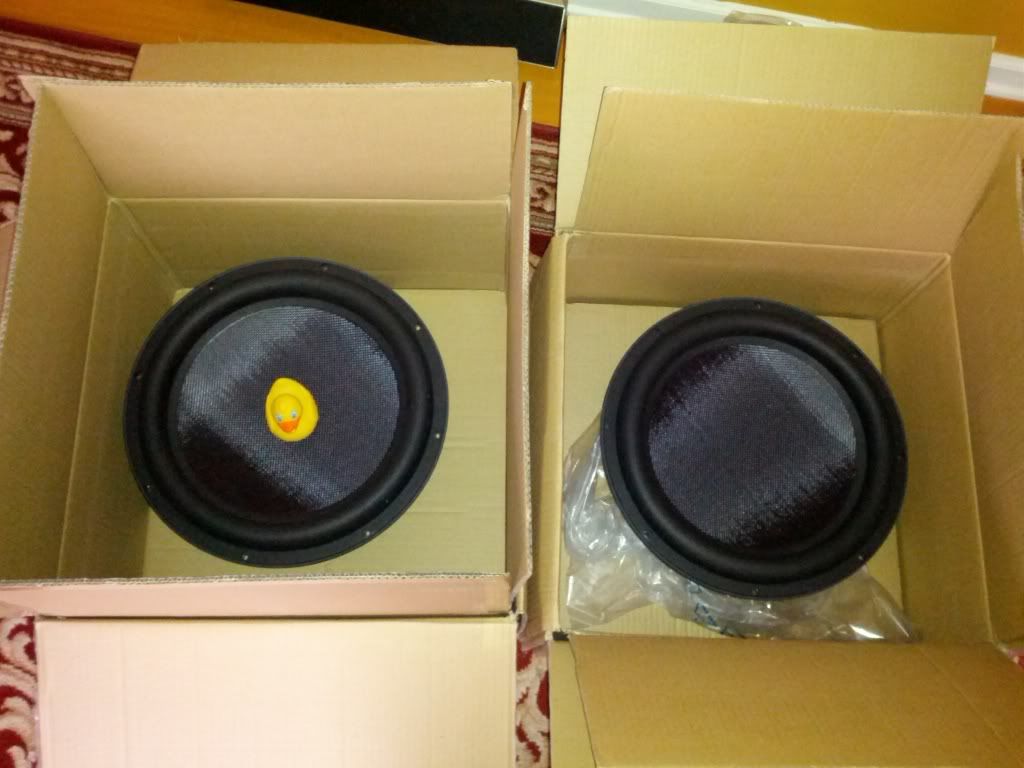 Damn, now it meant building boxes. Gorilla helped me through this, setting up the sizes necessary and ripping the plywood. I brought the "flat packs" back to my house and got to assembling.
But my garage was meant for cars (see above) and not woodworking. Luckily my dad's a cabinet maker and I had a few tools laying around.
Time for a work bench!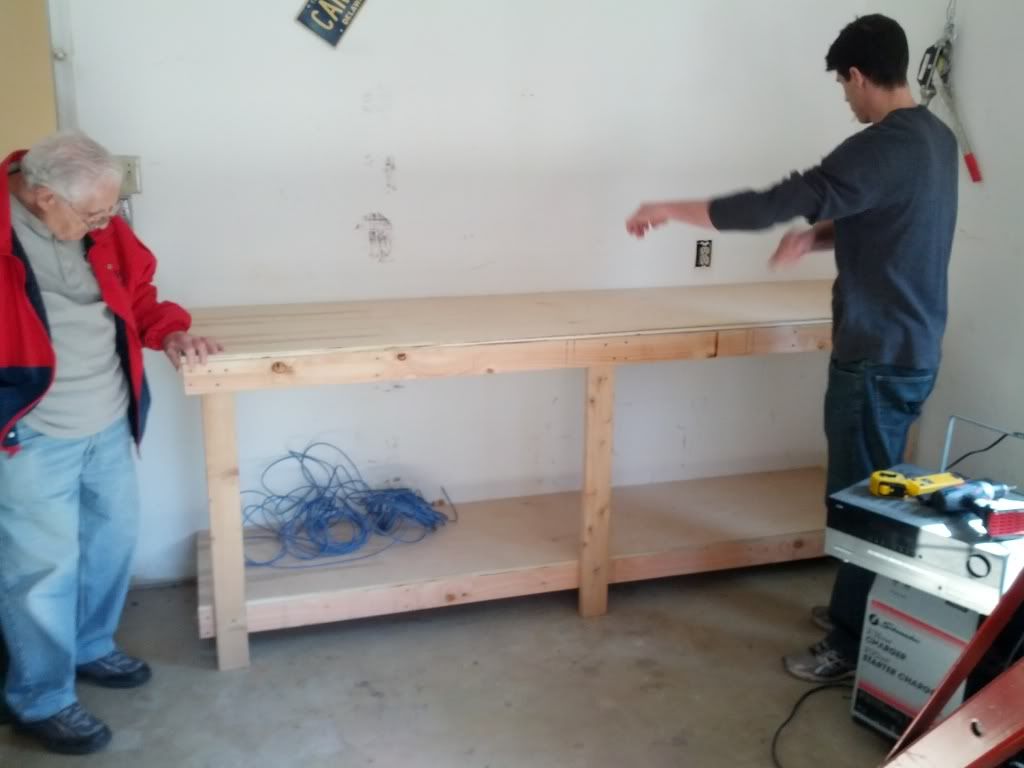 Gramps came over to inspect, and a good buddy helped me get everything level. He's the same guy who helped Gorilla83 and I mount his AT screen.
Now I could begin assembly:
Dry Fit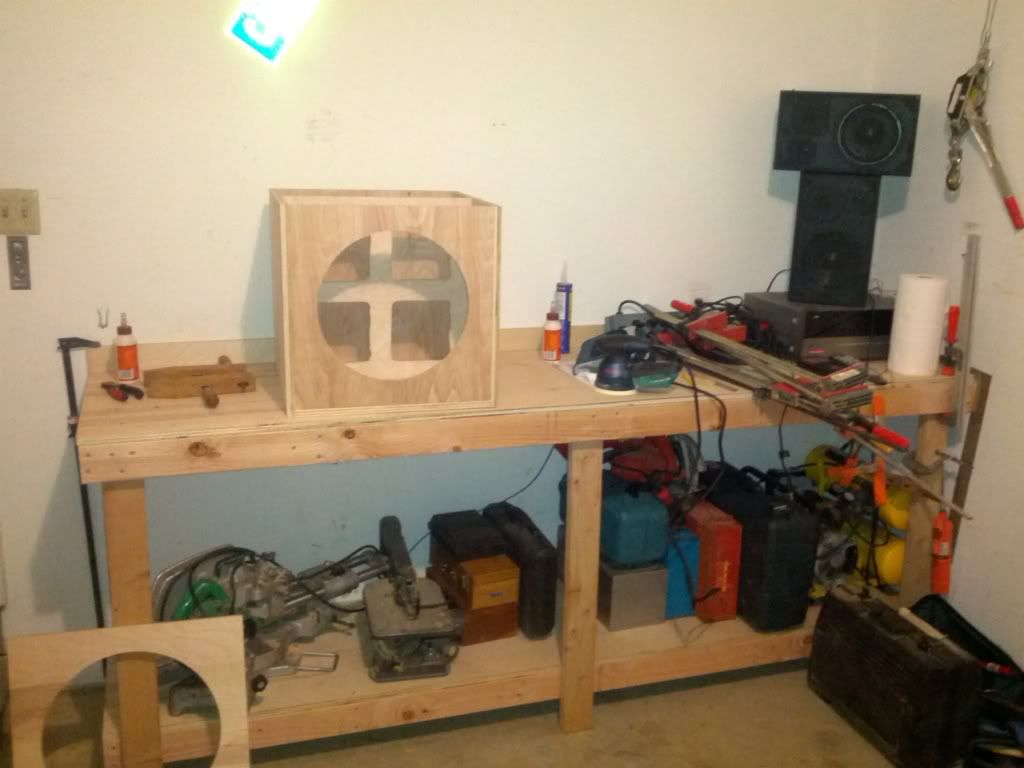 Assembly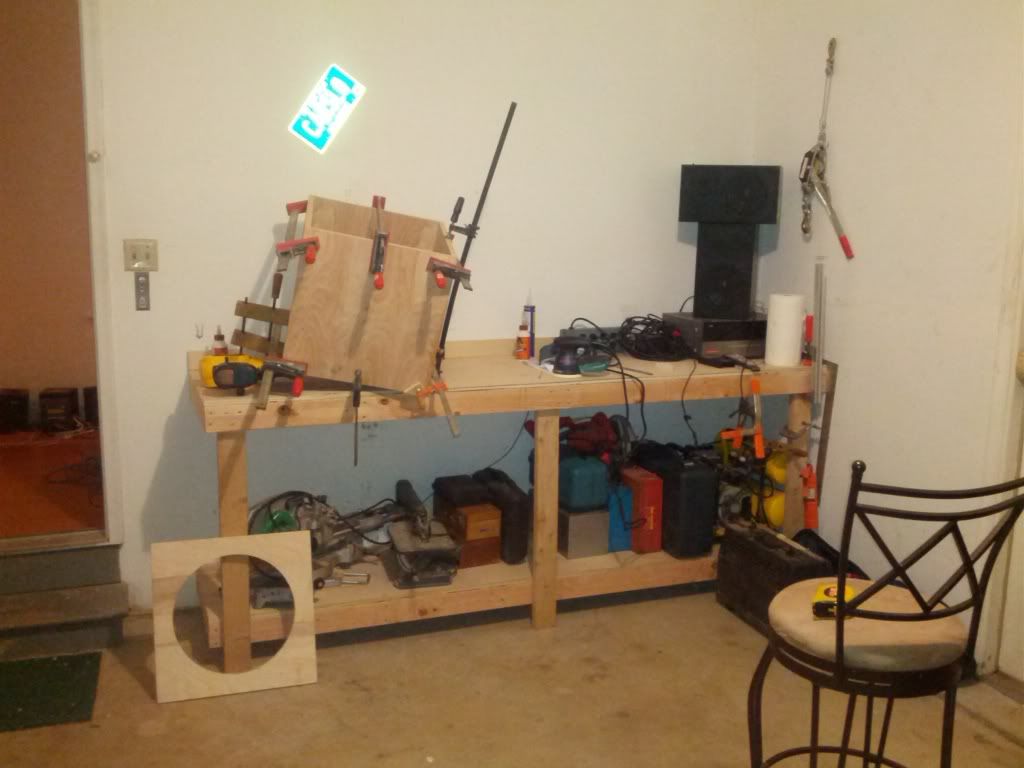 Size Shot - See the Vitamin Water Bottle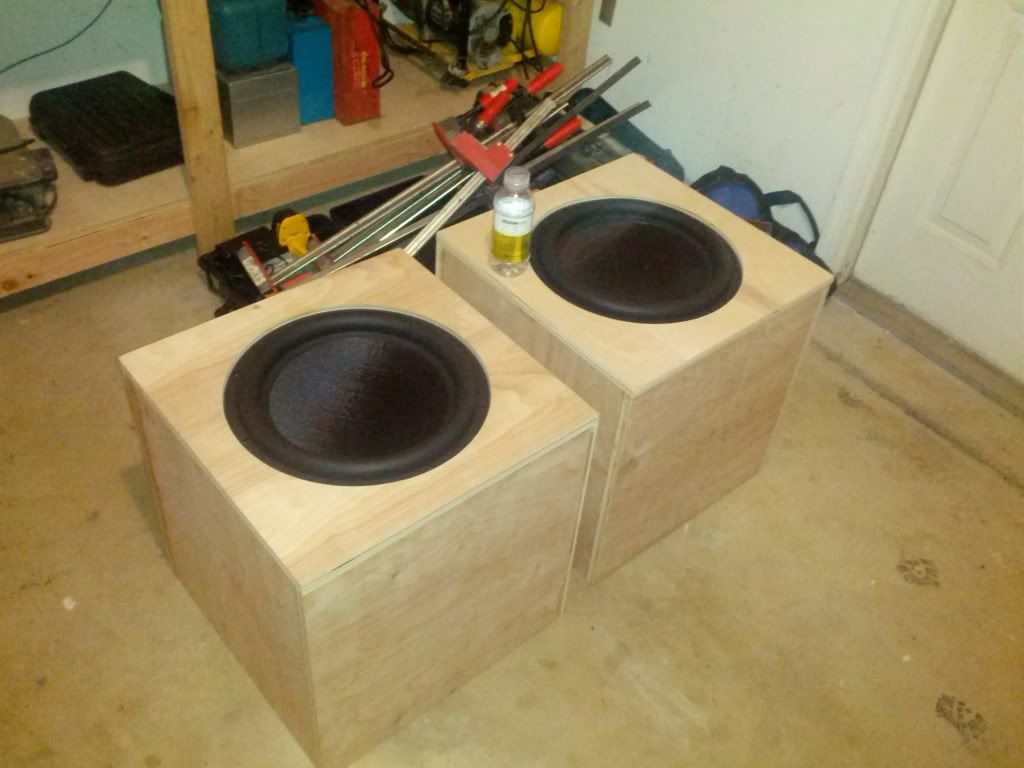 Now came the time to decide on a finish. I wanted to try staining the boxes dark black. My dad stopped by and ran the router for the first box and prepped them. We tried a Sherwin Williams stain, but the birch just couldn't get dark enough for my liking:
Much darker than this pic makes it look due to the flash: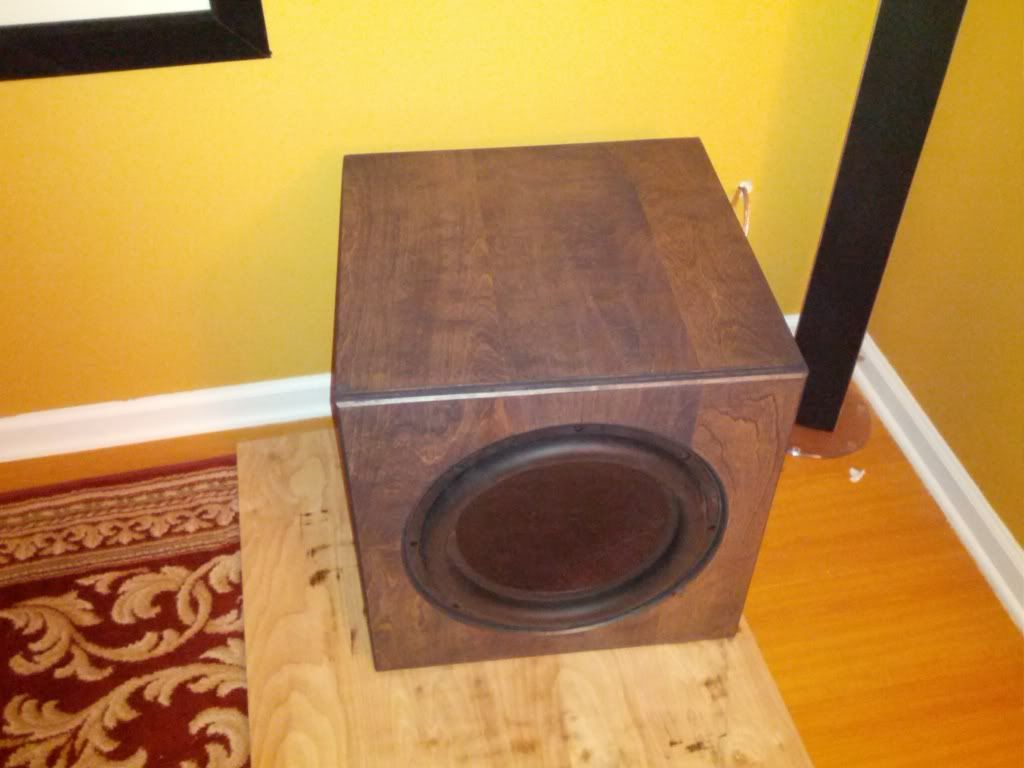 So I went to Woodcraft and got some dye stain. Threw this on top and then some spray clear lacquer satin finish.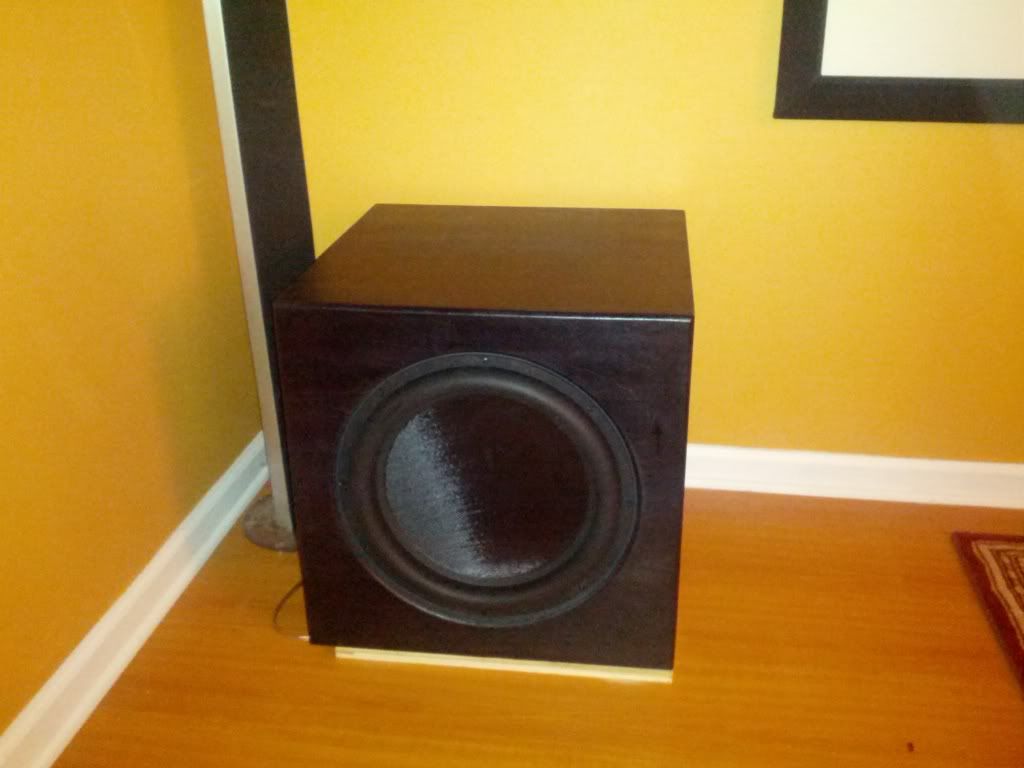 I did two coats of dye stain on one, and a single coat on the other. My impatience meant doing things a bit out of order, but they came out looking tremendous.
A new receiver, a new big projector and now two big subs. I needed an amp to drive them, and I decided upon an iNuke NU6000DSP. Now I needed not only the amp, but some more power. I ran two dedicated 20 amp lines to the room.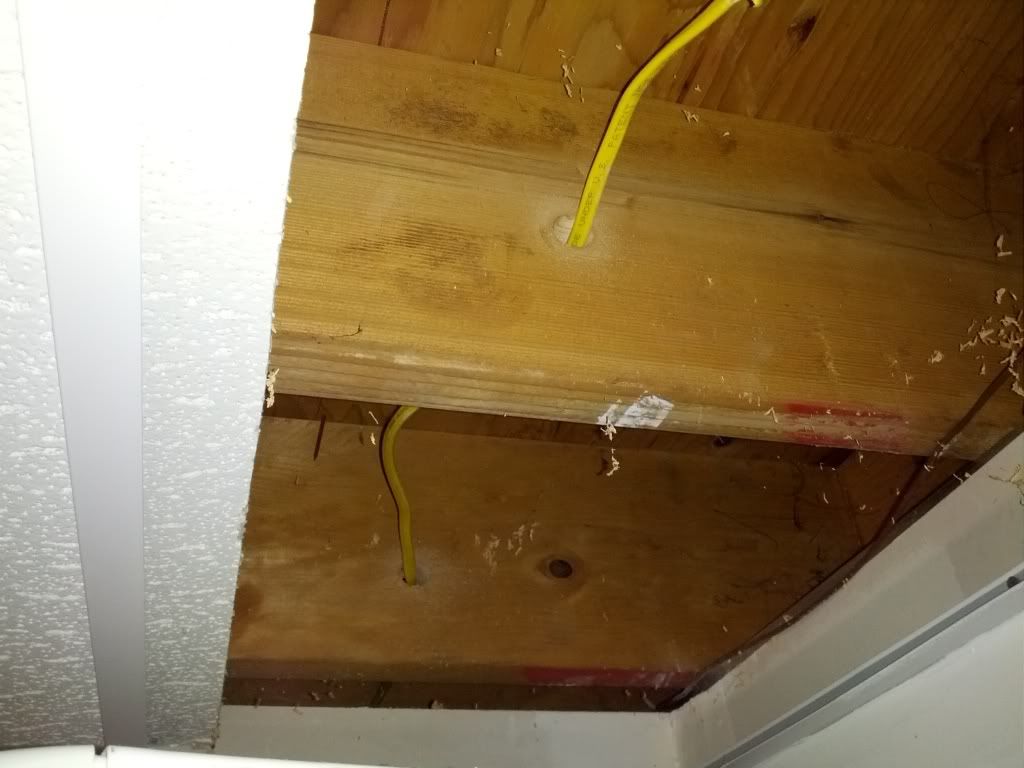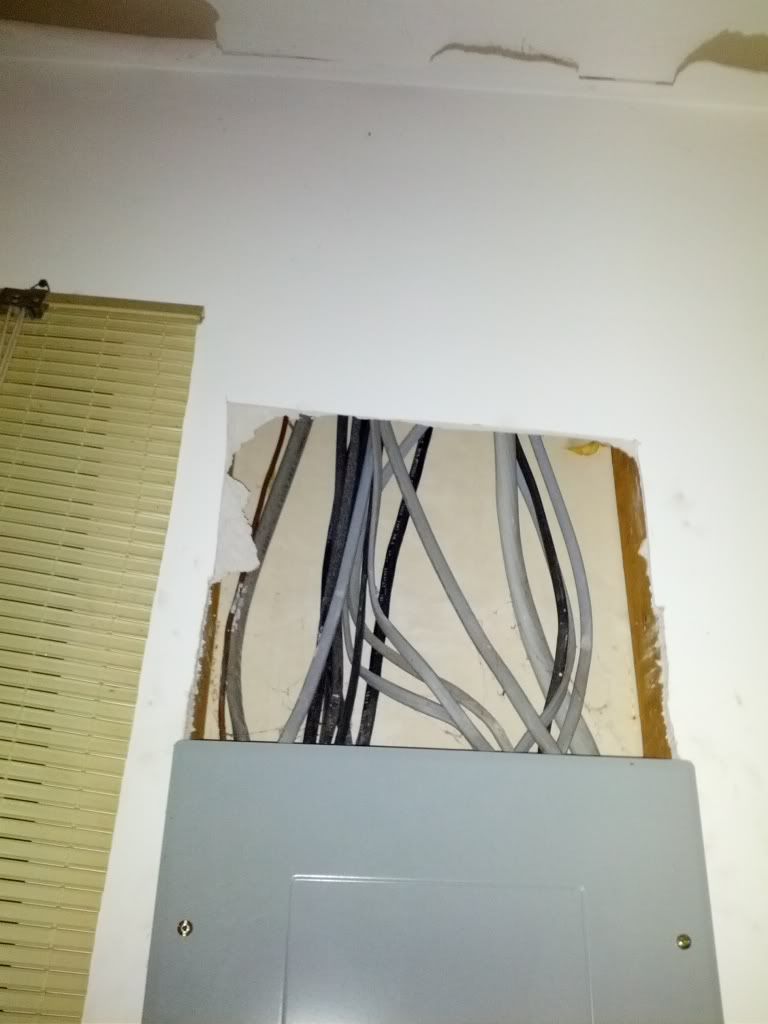 Not my most favorite part!
Still not done. I had a great picture and killer bass, but needed better speakers. DIYSoundGroup and Erich had what I needed. I liked Gorilla's setup, and bugged a few people on the board for their opinions. Thanks Sibuna!
Three Fusion-10 Pures and two Fusion 8s. A lot more work than I anticipated.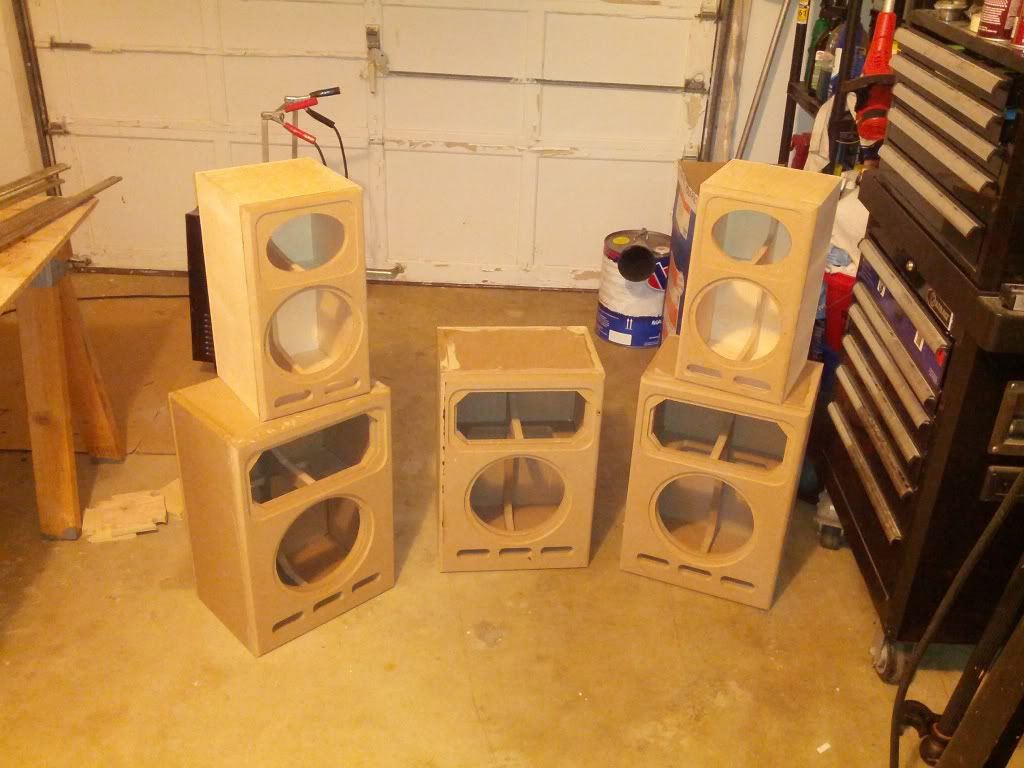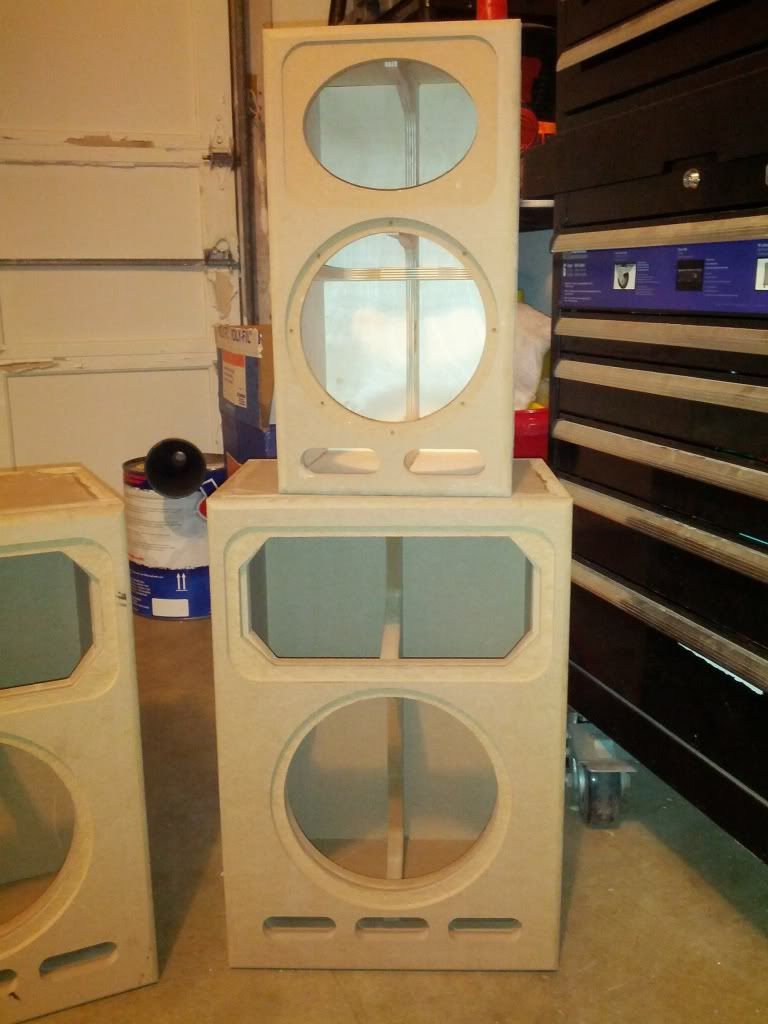 Crossover layout trials: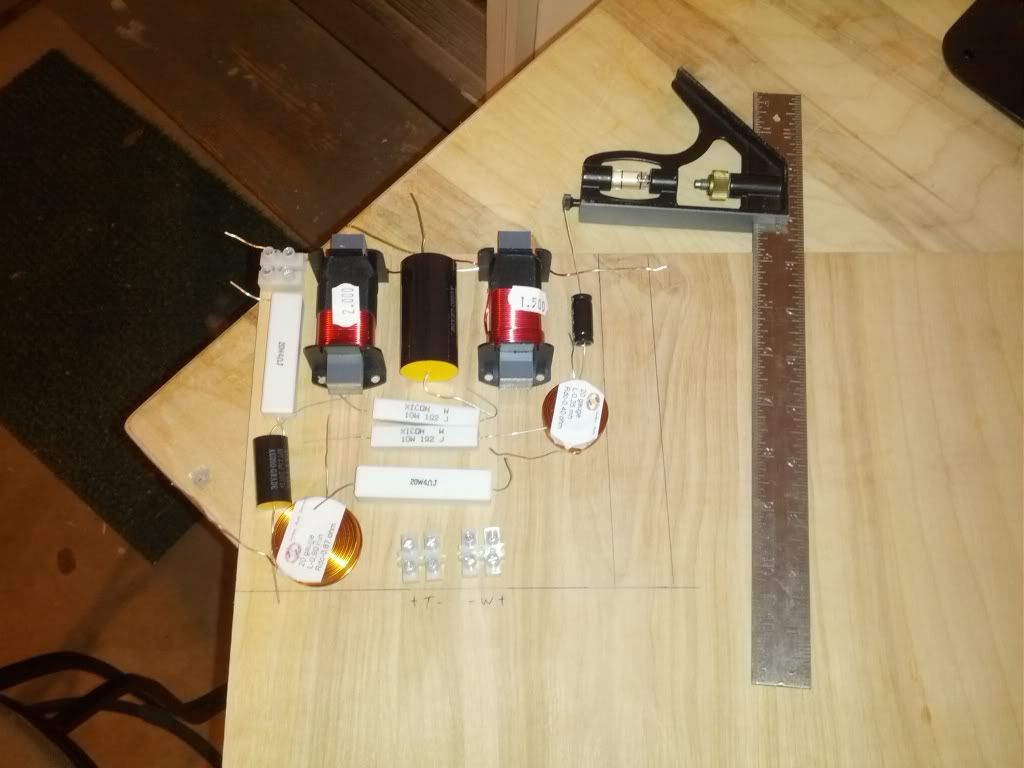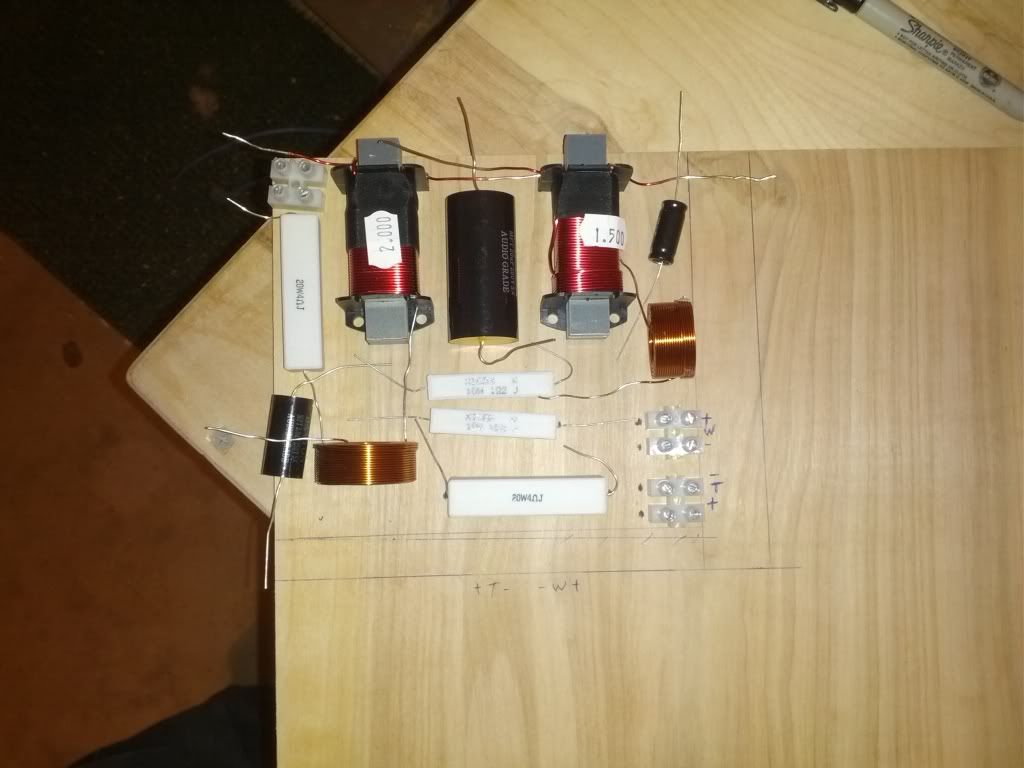 I used this piece of plywood as a template and drilled through some 1/4" MDF for the actual boards. I did this all at the same time, keeping the template for any future builds and making an extra... just in case.
Making the first: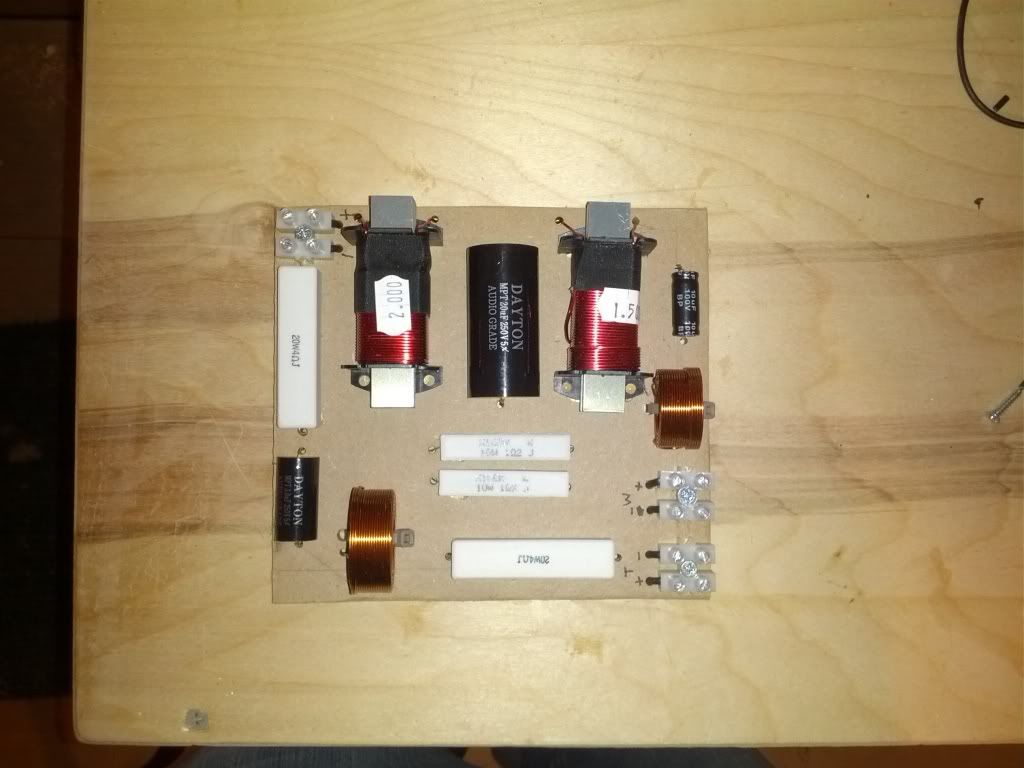 Wiring side: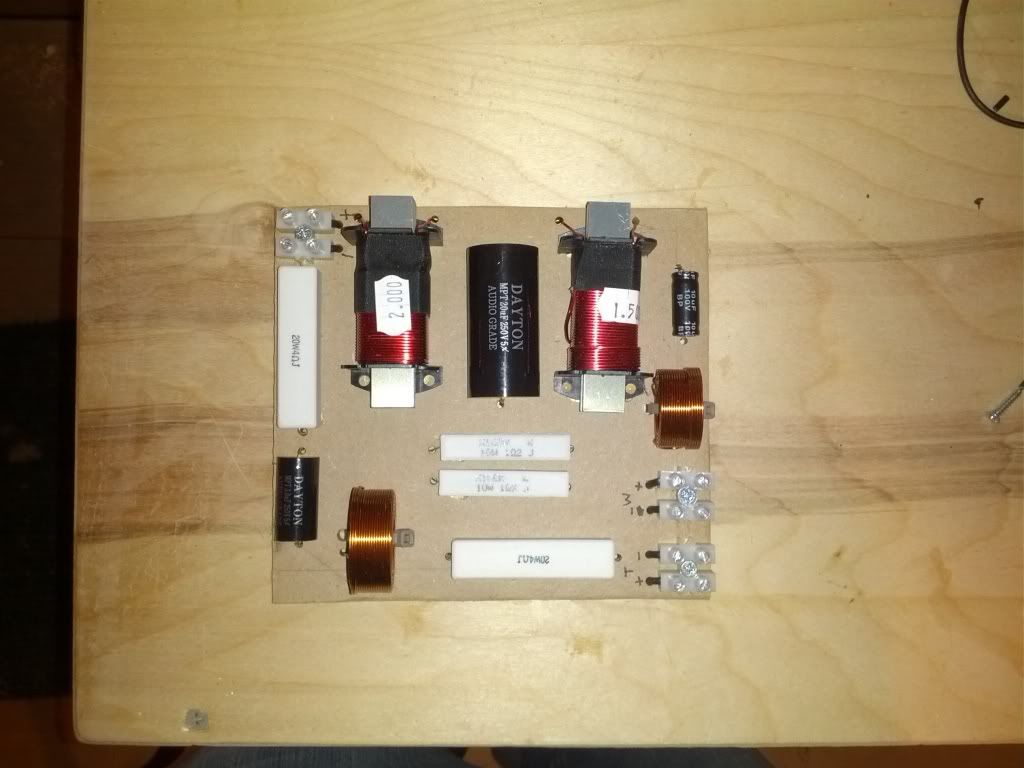 Testing: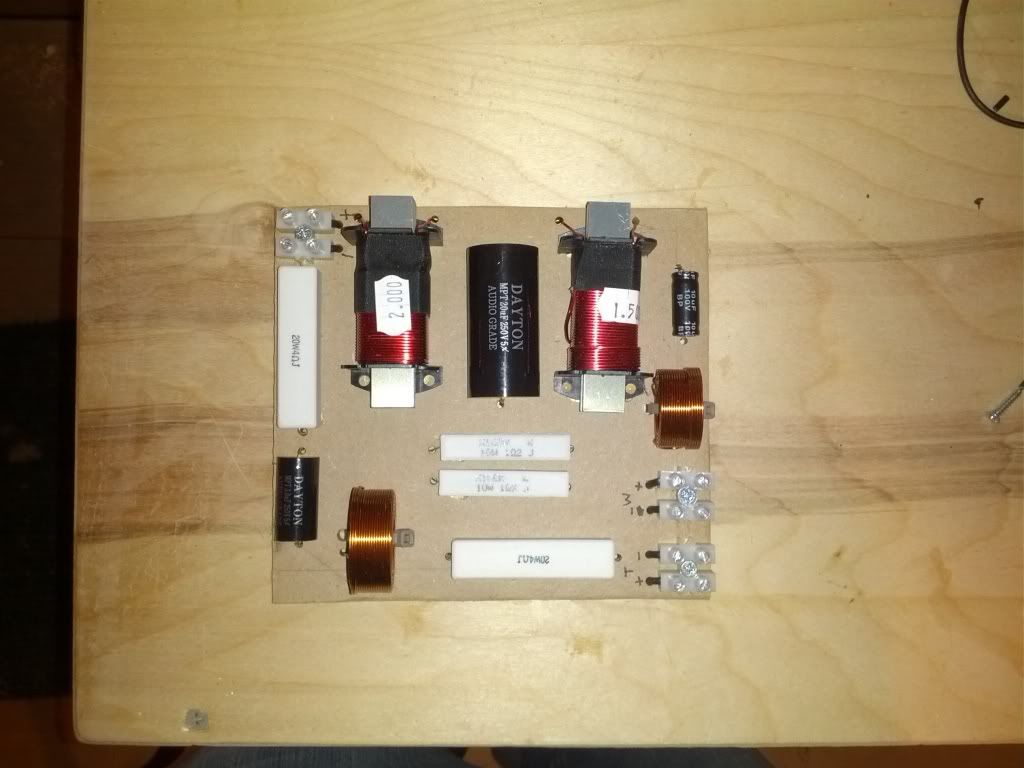 In various stages of completion: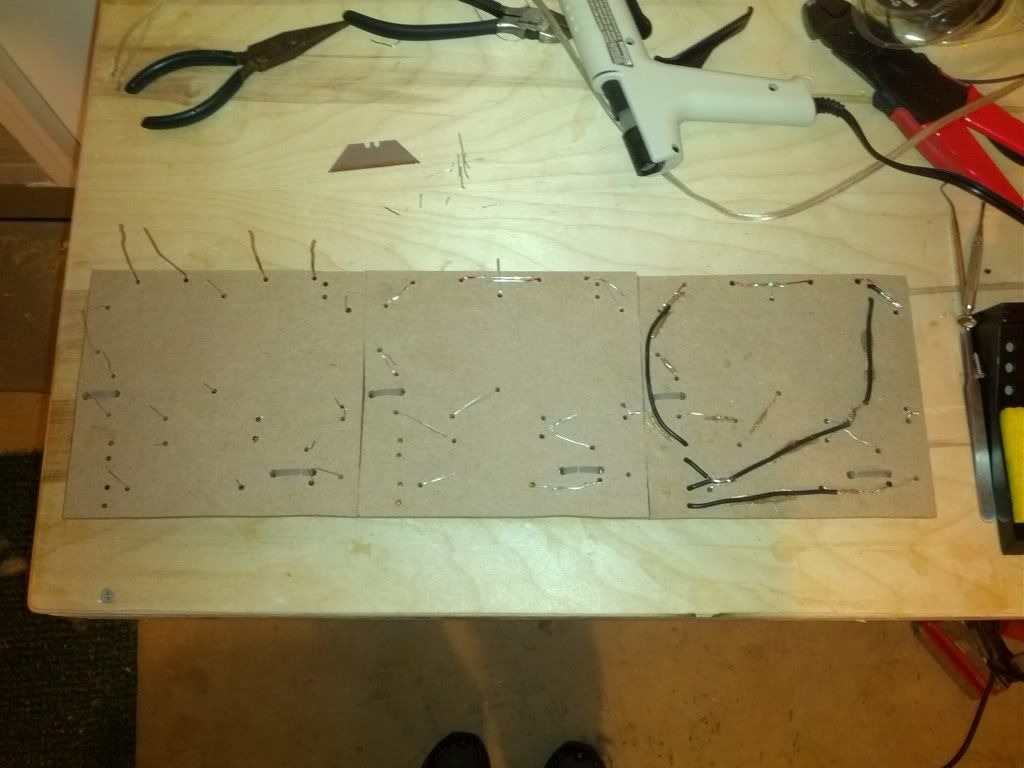 Mounted in the box: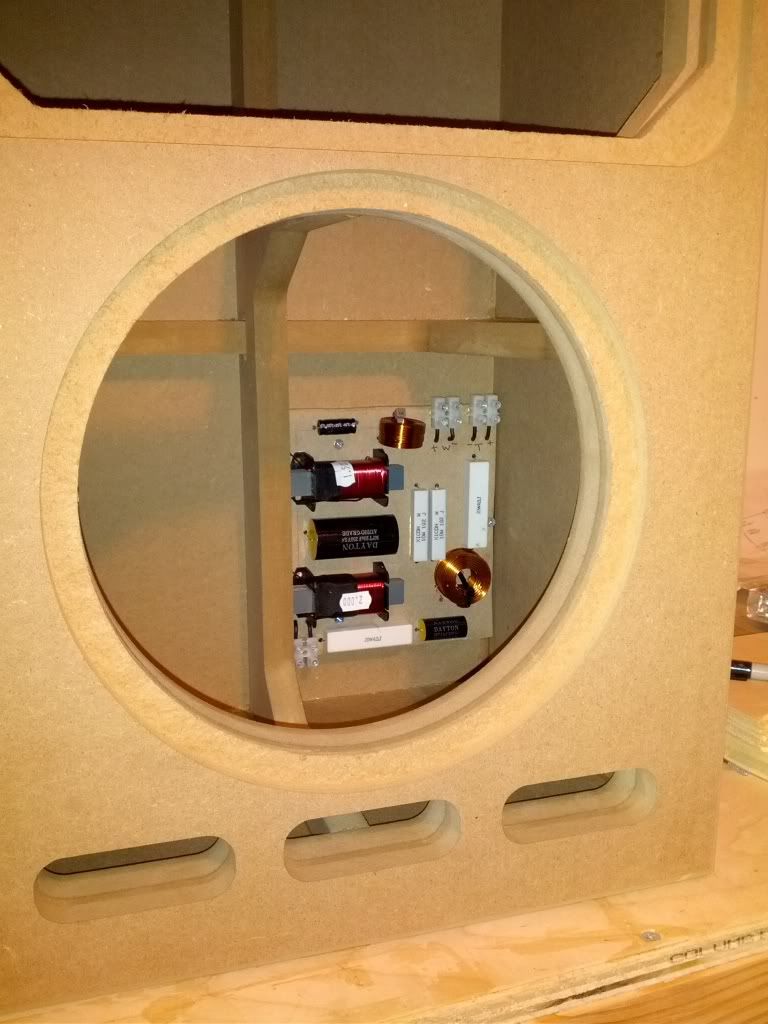 Wires run: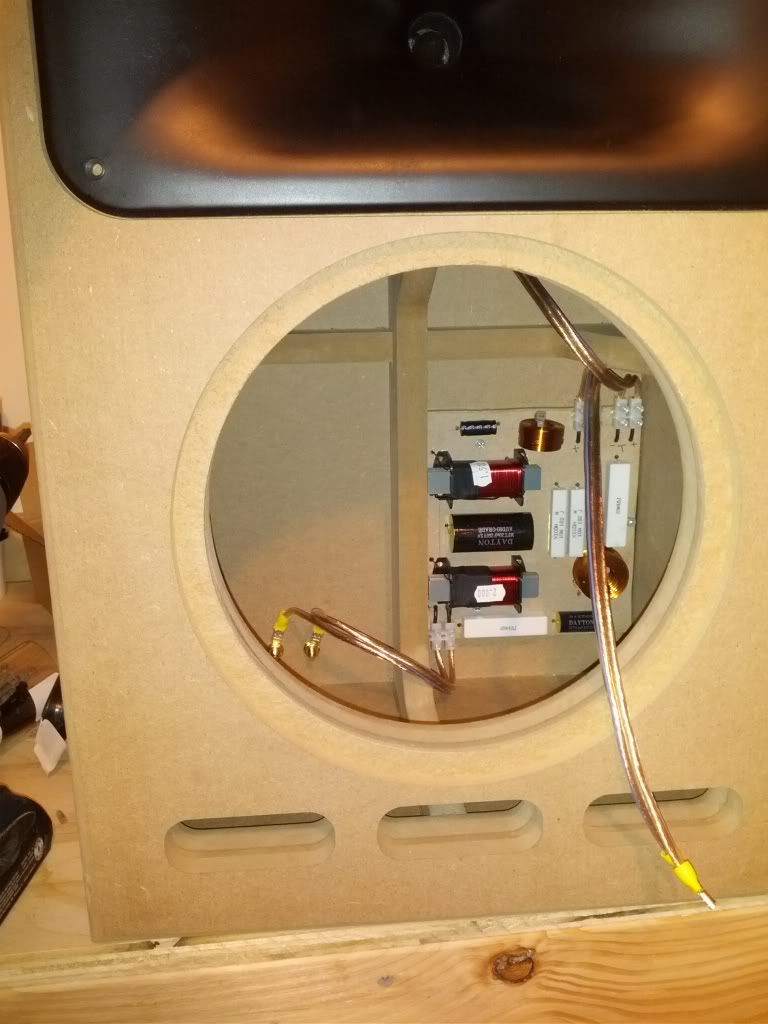 Fusion 8s as well: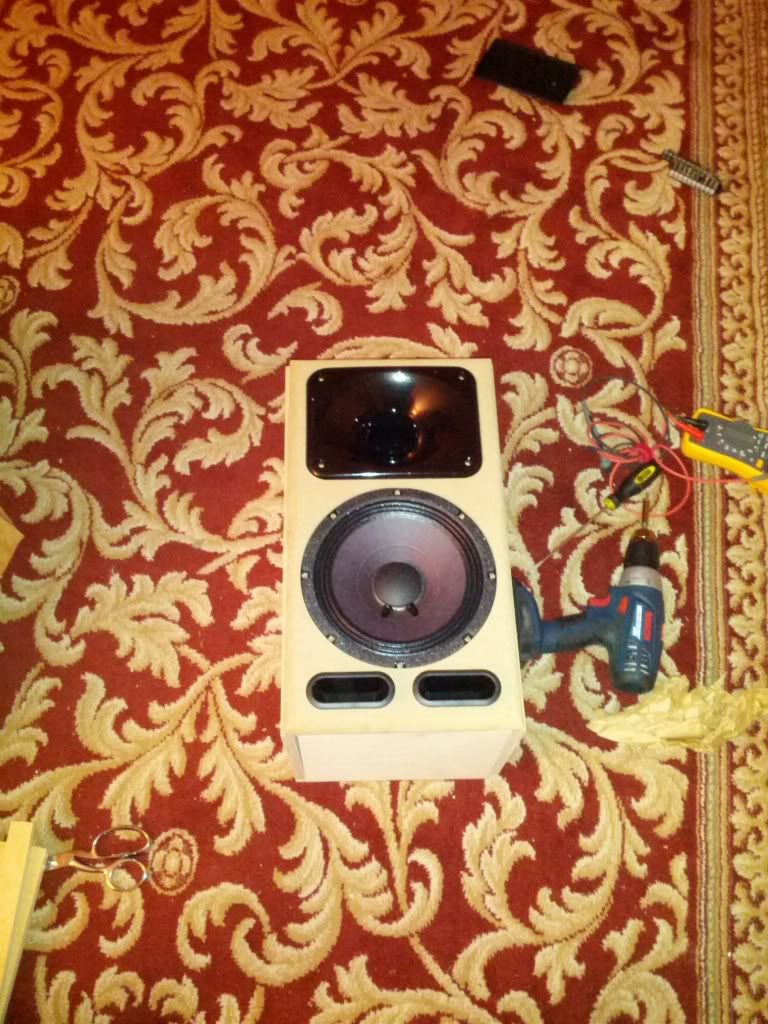 Had to try them before finishing them: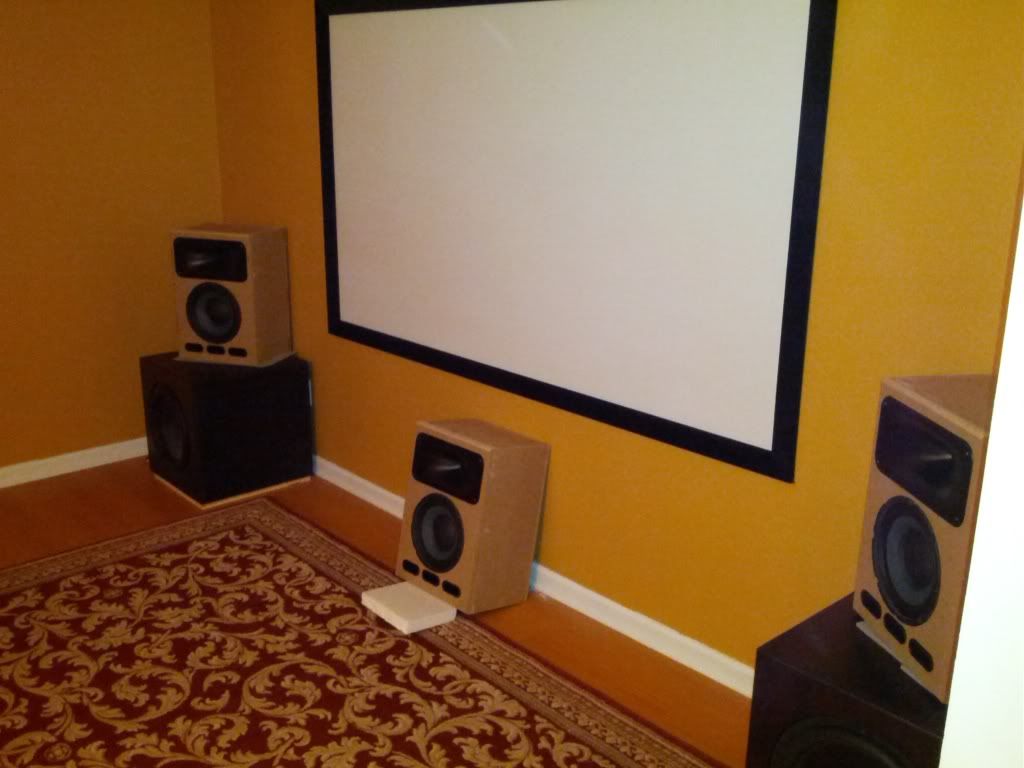 Wow, impressed! Sound was incredible.
Time to clean it up and finish them.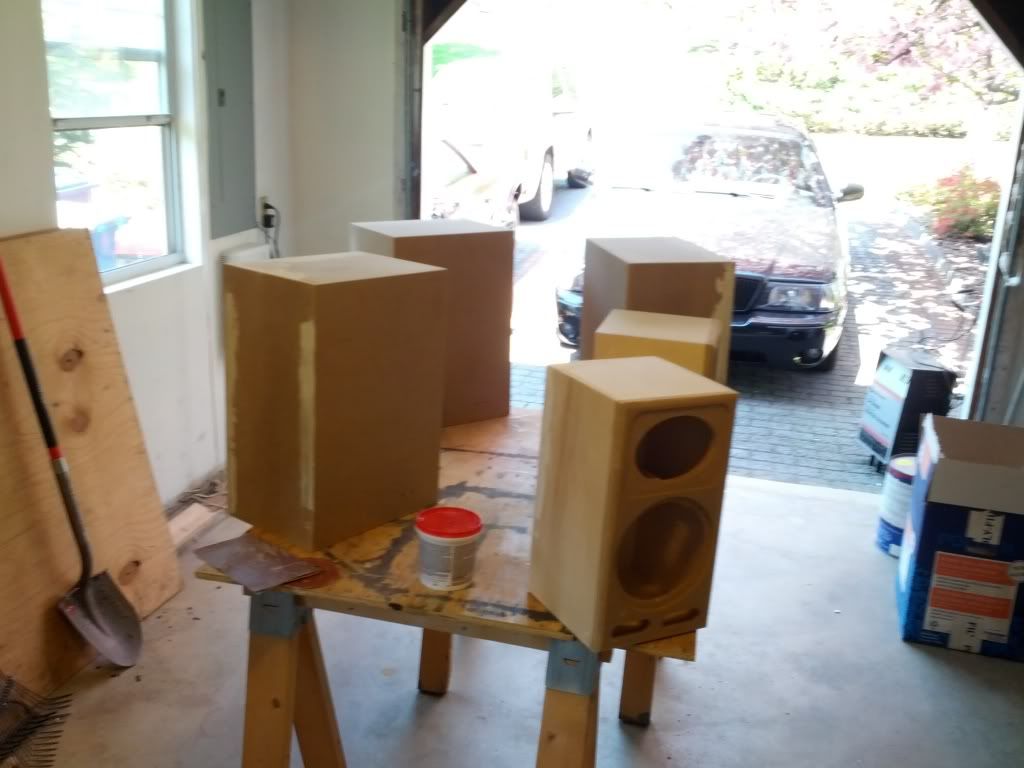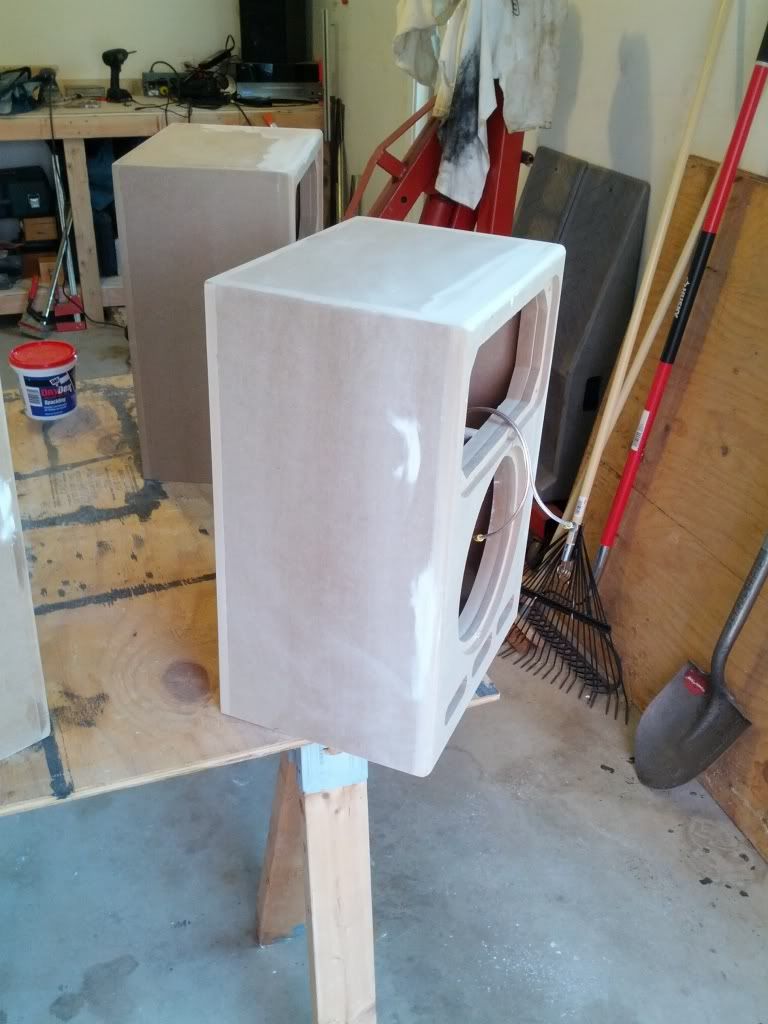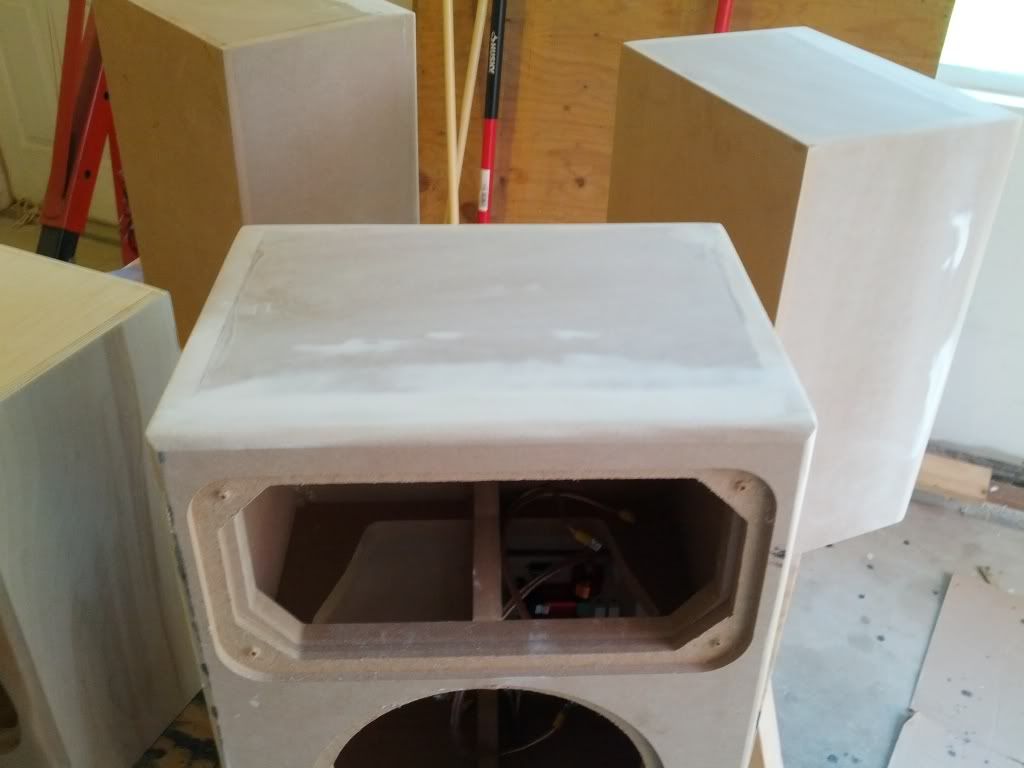 Much better!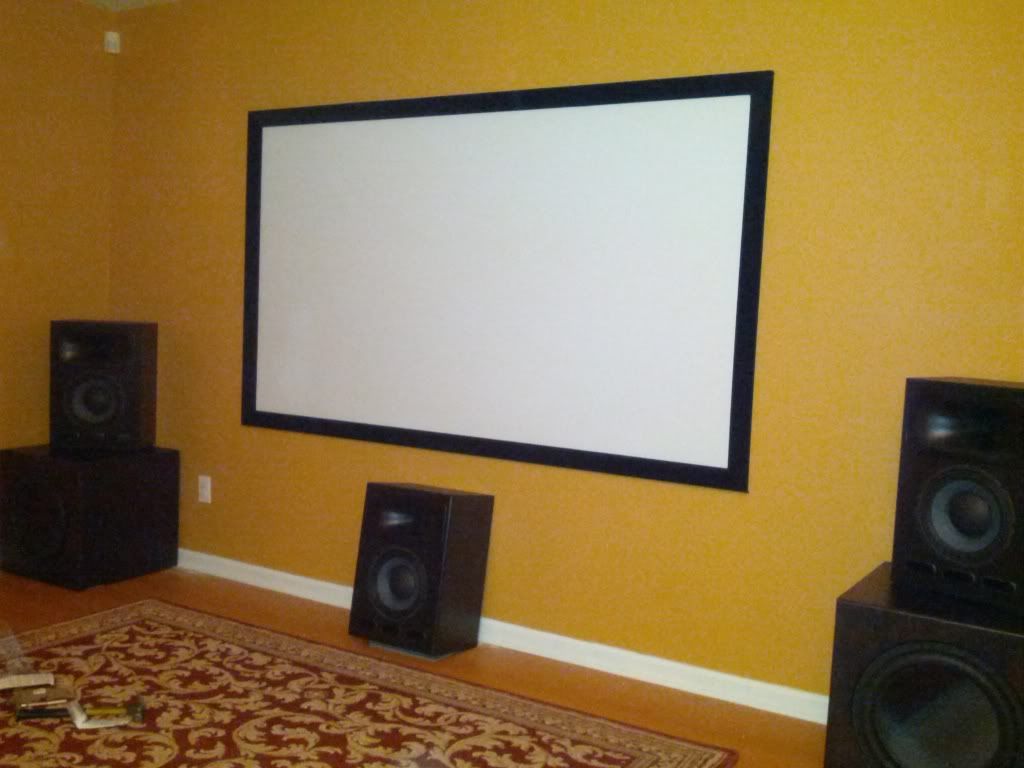 Now I needed to turn the amp on remotely since I put the outlet for it down in the basement: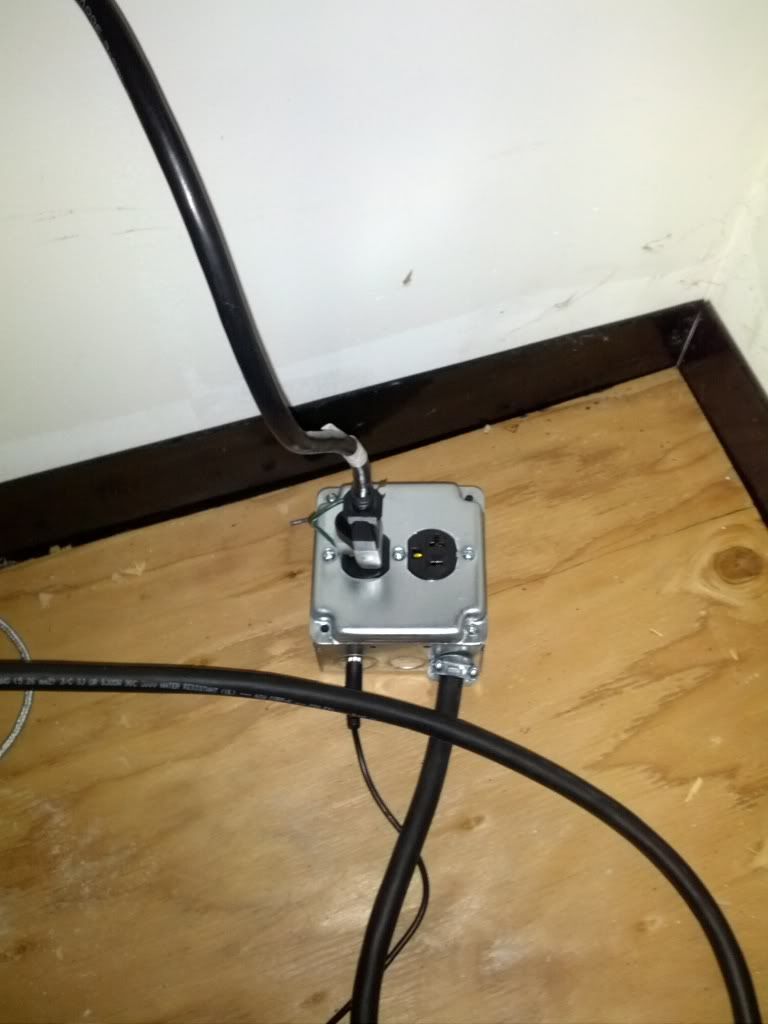 Solid State relay and a signal wire ran.
Oh and I had to manage all of the connections so I made a new four gang outlet layout.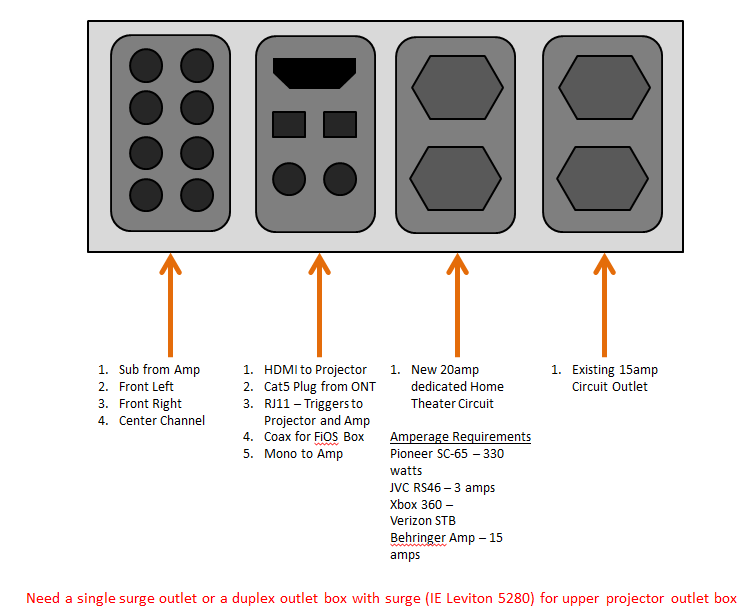 In the end I eliminated the extra 15 amp circuit from the far right. I kept the wiring inside the box as it was existing and labeled it as containing two power sources.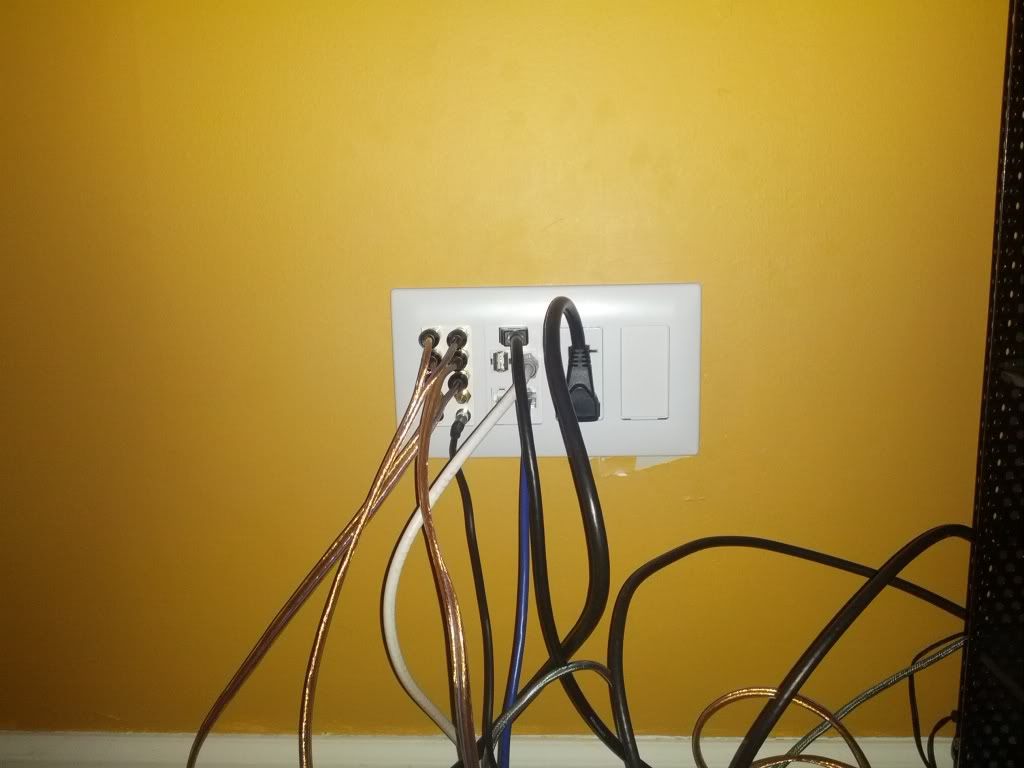 Still messy, but you get the idea. The aftermarket outlets didn't fit the standard single rectangular openings for the cover plate, so I took it to work and one of the guys opened up the plate to match their factory covers. It turned out great.
So there it is. My room transformation. There are a ton of skips I've stepped and details I've left out. I also took few pictures of the process and skipped some stages all together. It's a tough room to photograph completely, and I've been too lazy to break out the dSLR setup. Gorilla came by the other night and took some measurements with his Omnimic. I'll post them up later and make sure he comments on it.
All in all, it was a great experience. A lot of work and now all I can think about is if I should move everything downstairs and refinish an area of the basement to suit it. The space I'm in is only 12' x 14' with an opening to the outside hallway. Down in the basement I have a solid 13' x 18' area, with the ability to go wider if I box out the beam a little better.
Thanks for reading and if you have questions let me know!