Discussion Starter
·
#1
·
Hi
I have my HT design mostly done, except for the HVAC setup.
The room I have has brick walls, and I am building a decoupled drywall room within it.
The house is also getting new ducted air con.
What I'm trying to accomplish is an inlet and return that doesn't compromise the decoupled room I have created. I especially want to keep air noise down to a minimum.
I should also point out that the AC designer has stated a 12" duct for the inlet for the room. And there is no fan unit running inline either.
Here is my proposal.
I have two columns at the front with low air return vents. I have designed these so that combined they are the equivelant area (actually larger) of the 12" inlet ducting. These I have designated red.
The inlet is in the back corner and is green.
Now its not practical to run the duct in a winding fashion through the columns with insulation (dead vent style), so I was planning on mounting the ducting to the top of the columns above the ceiling.
The columns would wind down on the inside as in the picture, and have the walls lined with insulation. The idea is the sound will be forced to go around corners, and hopefully will be absorbed as it goes. And hopefully I don't just create air turbulence in the process.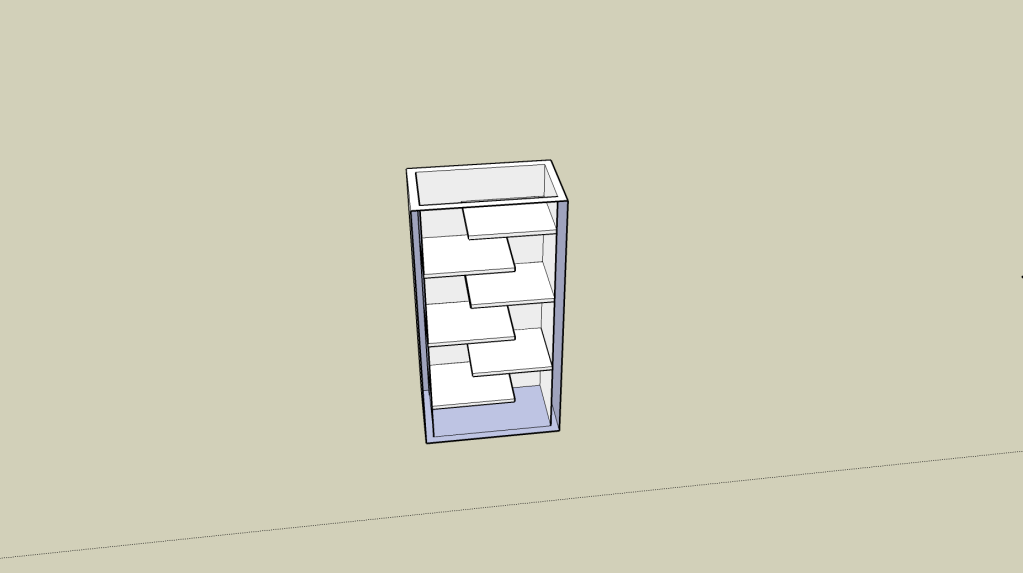 Will this work? or am I wasting my time ? Or do you have a better idea?