Discussion Starter
·
#1
·
I am purchasing a new house as of tomorrow morning. At this time we wont have a dedicated HT room but instead will be using our living room as a dual purpose room(all we do in there is watch tv anyway). We will have a dedicated game room for all the other toys tho. Anyway...my current setup at the old house is this...Sony 60inch Rear Proj LCD with 5.1 DefTech surround setup. The speakers I have are BP3000 (L and R), CLR 3000 Centerchannel, BPX rear channels, and the Def Tech Powerfield Reference Sub. Here is a pic of the setup..pardon the mess we are starting to box things up for the move.
Center channel is over the tv and the L and R are to the outside of the entertainment center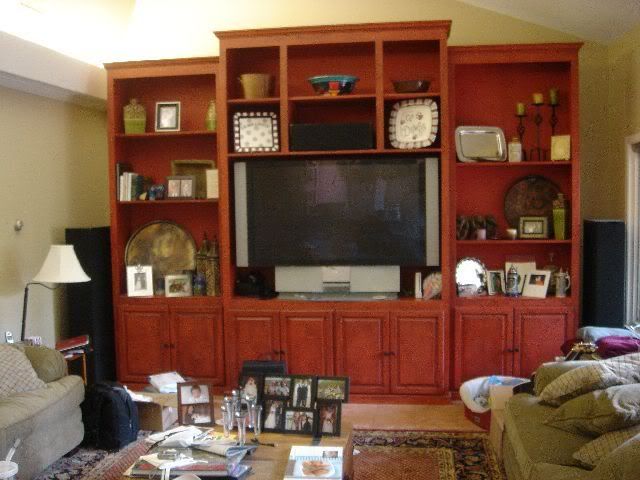 Rears are up high as that was the only place for them.
Now here is my new living room (these pics are with the previous owners furniture still in place) The only place for a tv is over the fireplace.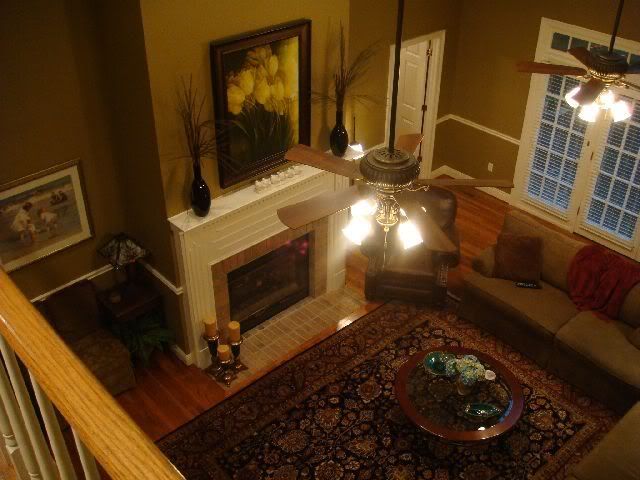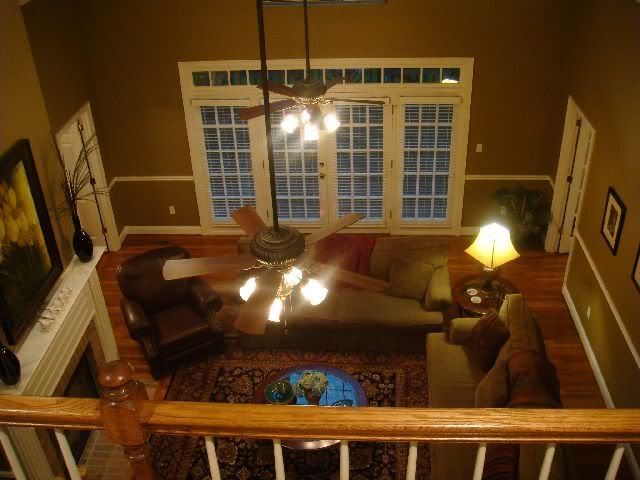 Hopefully I will be purchasing a Pioneer 60" Kuro in the next few weeks to be placed there. We are ripping off the mantle and just putting a simple frame around the actual fireplace to lower the tv location. We will use the two side pieces of our monster entertainment center, one on each side of the fireplace and the L and R will go on the outside edge of each. THe problem comes with the center channel. THe def tech is too heavy and deep to mount recessed into the space over the fireplace. I currently have a Denon AVR thats about 7 years old that I would also like to replace with something that is 7.1 capable and can handle HDMI. Bottom line is I am looking for advice on what I can get for a center channel that will fit in with my current setup and what receivers would be a good match with my system. Also open to any ideas for general setup and layout anyone has. And yes the fireplace is pretty much the only option for tv location as one wall is all windows, one is an open hallway and the other open wall is opposite of the fireplace and wouldnt allow us to set up our furniture like we would like.