Discussion Starter
·
#1
·
Hey guys,
I've done a bit of browsing on here and other review websites, and I've mustered up the courage to post a thread asking for some help. I've just moved into a new home, and I finally think I have a room that will be suitable for a home theater! I've been wanting to have such a room for a few years, but alas it didn't become tangible until now. Anyway, I have some pictures of the room along with dimensions. I was hoping you guys could critique the stuff I plan on buying (mainly the projector) and provide any tips you may have about any other matters. Here are the pictures: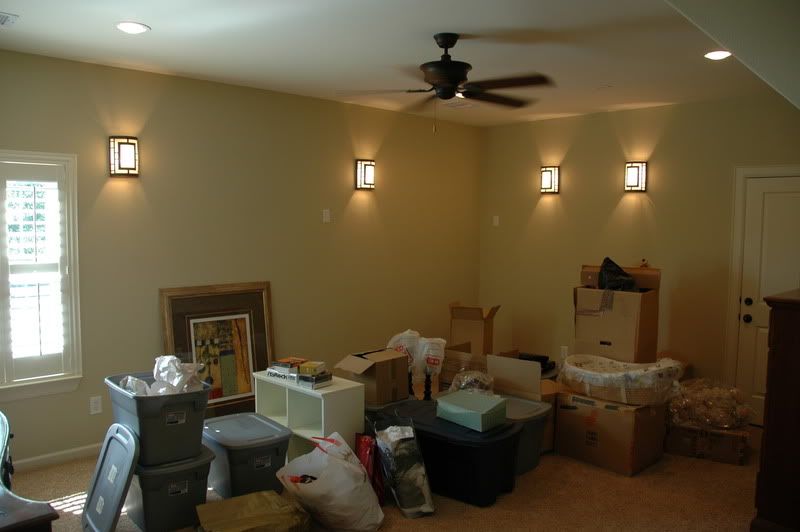 (picture of closet)
The dimensions are roughly 13.5' wide & 18' long. I plan on putting either two medium size love seats or 4 recliners in the middle of the room (I haven't thought about furniture too much). Here is the tech stuff i've put together.
Projector:
Epson 8350 or Panny PT-ae4000
- For bluray movie watching and maybe some television, is the panny worth the extra 700 dollars? I could spend that money elsewhere.
Screen
- I have no clue! Any help?
Sound Etc
2x Polk Audio Monitor70 Series II Floorstanding Loudspeaker
1x ONKYO TX-SR608 7.2-Channel Home Theater Receiver
1x Polk Audio PSW Series PSW10 Cherry
1x Polk Audio CS1 Series II Center Channel Speaker
Other speakers for surround- Not sure
My goal is to spend $2500~ total (not including furniture). Please post your suggestions! Also, not included in the picture, the room features a full on walk-in closet where I guess equipment can go. There's a separate air conditioning vent on the wall where I could put the shelving unit. How hard will it be to wire everything into that closet? I've never done anything like that before.