Discussion Starter
·
#1
·
Using an unfinished room in my home I began theater construction last summer, in my spare time. The space isn't huge, with the main area being 16' wide and about 14' deep (from my faux front wall to the back wall). For this reason, I tried to be as efficient as possible with how deep the riser was and speaker location.
Entire room is double sheetrocked with green glue. Ceiling is furred down and all walls and ceiling have insulation behind the sheetrock.
On the front wall where the screen is located, what you are seeing is a faux wall that goes from the floor to 1/4" below the ceiling. minimal framing was used to keep it as acoustically transparent as possible, then the entire wall was wrapped in speaker grill cloth
Issue / advice
#1
- The rear riser was created with cavities, more like holes in the top, for my tower speakers to sit inside. The speaker itself does not actually touch the riser, but instead sit on a slice of carpet placed on top of the concrete floor. Riser is glue'd down with PL400 due to the radiant heat and secured firmly to both the side and rear wall. Construction is a 4.5" wall with 2x6 floor joists suspended to the back wall. 2x6 joists were used as it's only about 4.5' deep.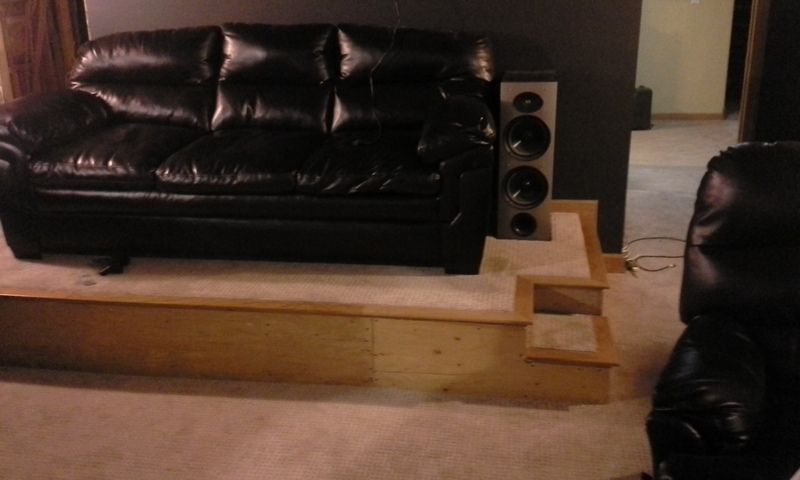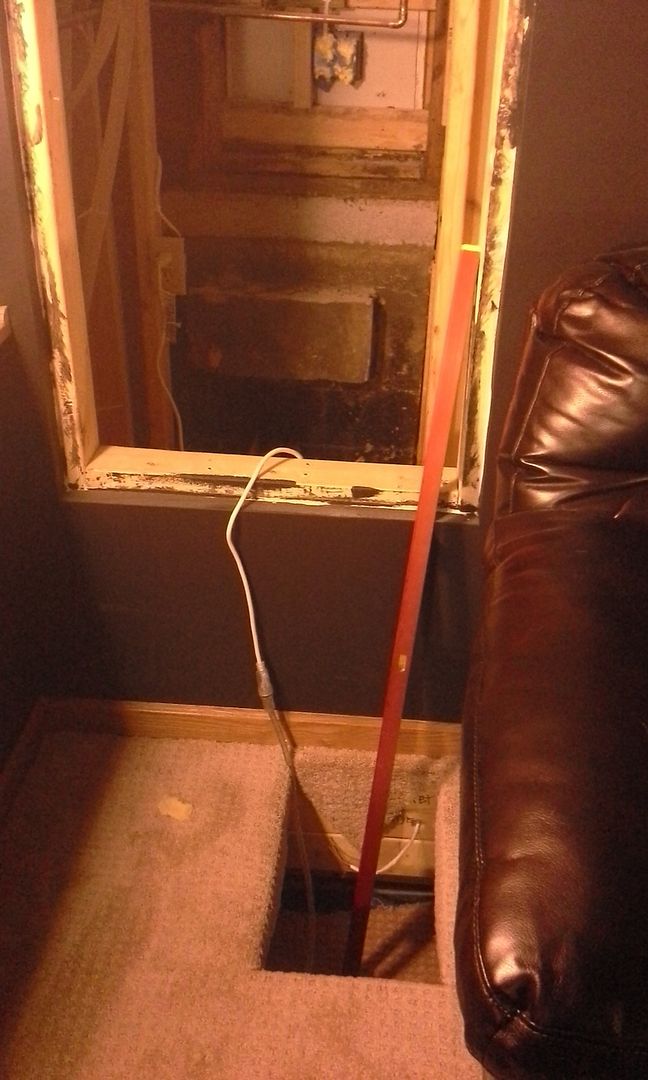 I'm now wondering if I should have filled this with cheap fiberglass insulation. By removing the speakers I can still stuff some batts down there, but placement will be very random. I can blow insulation down there as well, but it would be sitting right on the on concrete either way. Will these riser become an acoustical "issue"? Any advice?
Next up is general acoustics. The room, even after carpet/pad and some of the furniture still has just a small amount of echo to it. I am planning on building some OC703 superchunk bass traps behind the faux wall and suspending some 2" thick 2x4 acoustic panels from the ceiling, both in front of and behind the soffit. What I'm also considering is creating ceiling bass traps that join the ceiling and soffit, which is 9.5" deep. Thoughts?