neverfinished94's budget theater
Hello All,
In my last home I had a movie room which consisted of a cheap 720p projector, 84" screen, a cheap HTIB and 3 kmart theater seats. We recently had our dream home built and I was fortunate to work a 18' L x 14.5' W dedicated theater room into the plans. I wouldnt have been able to achieve my goal without the help from this site. Without further ado, here is my $5,000 home theater.
These are a few pics taken with an iphone of construction.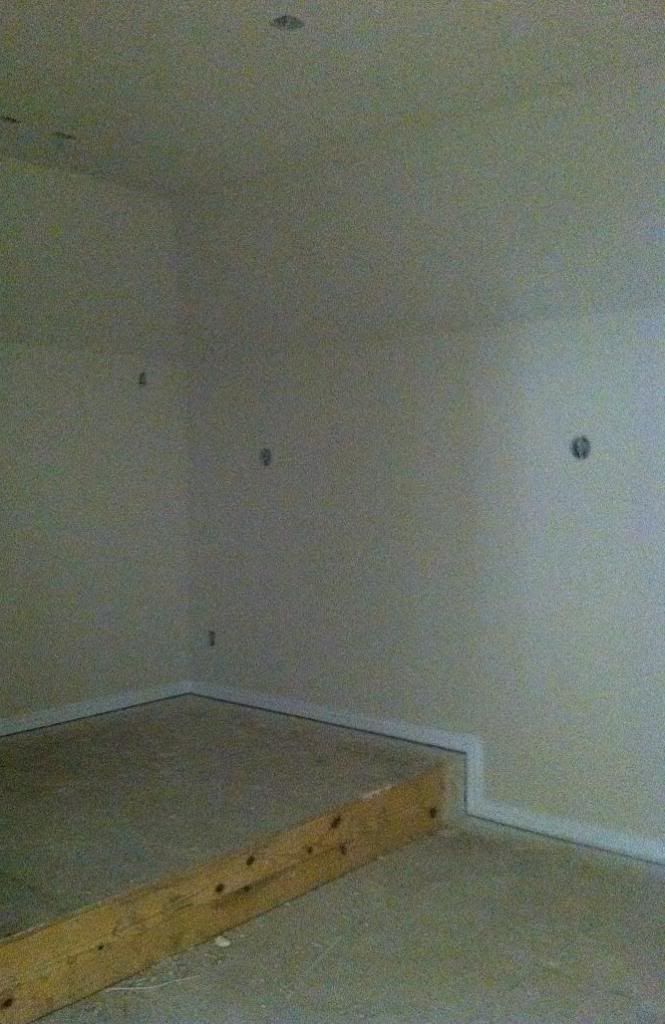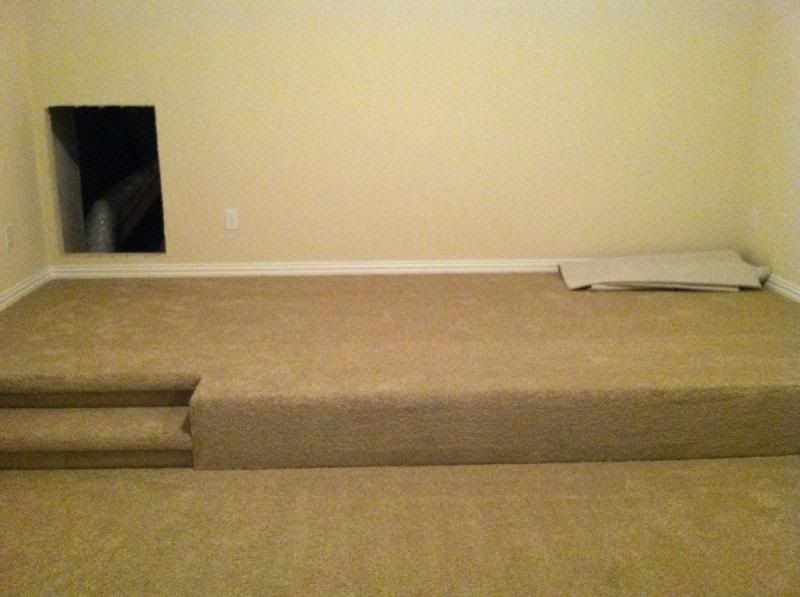 Here is the room as it sits 99% completed.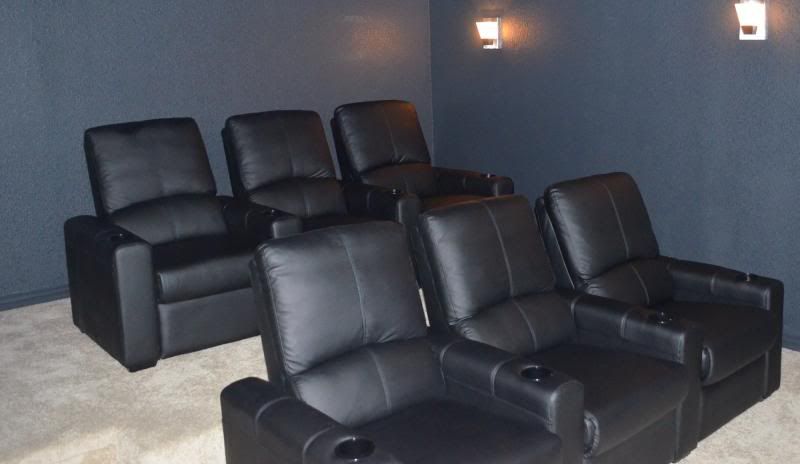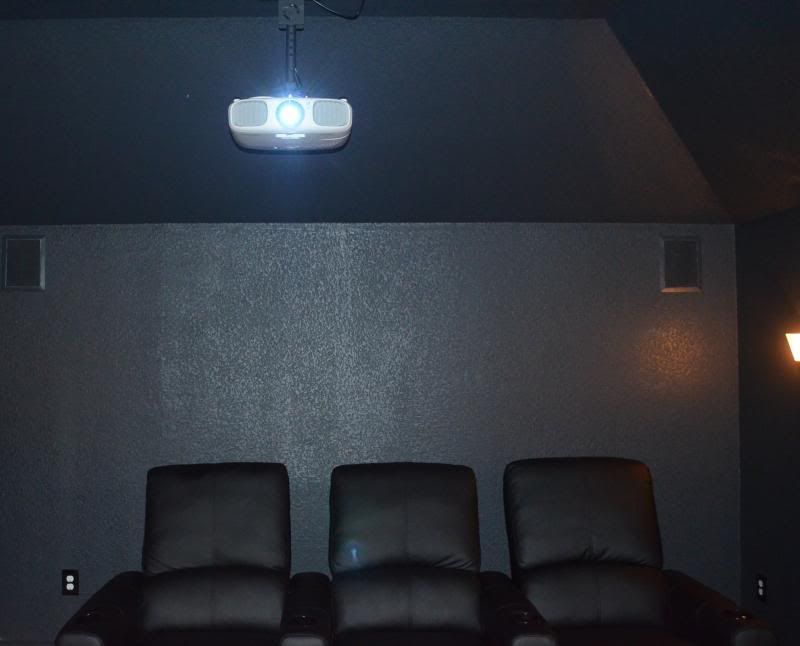 Here is a list of equipment. Everything was purchased brand new.
Epson 3020 3D projector $1299
Elite ER120WH1 120" screen $325
Onkyo NR515 receiver $250
Sony BDP 5100 $90
2 Infinity P363 towers $200
Infinity PC 351 center $225
4 Infinity CS60 in wall surrounds $180
Klipsch RW12D $300
6 Seatcraft Eros seats $1600
Olympus matte grey paint $120
4 sconces $80
Misc (Cables, mounts, surge protectors, etc) $340
TOTAL $5009
I was able to cross everything off my wish list that I've always wanted. Seating for 6, 120" screen, 3D with 7.1 surround all for $5K. Thanks for taking the time to view my thread and thanks for any comments, suggestions, and feedback.