Discussion Starter
·
#1
·
So after a couple years in my house, I finally decided it was time to build my idea of the ultimate sports bar in my basement. Here's a shot of how it looked before I got started: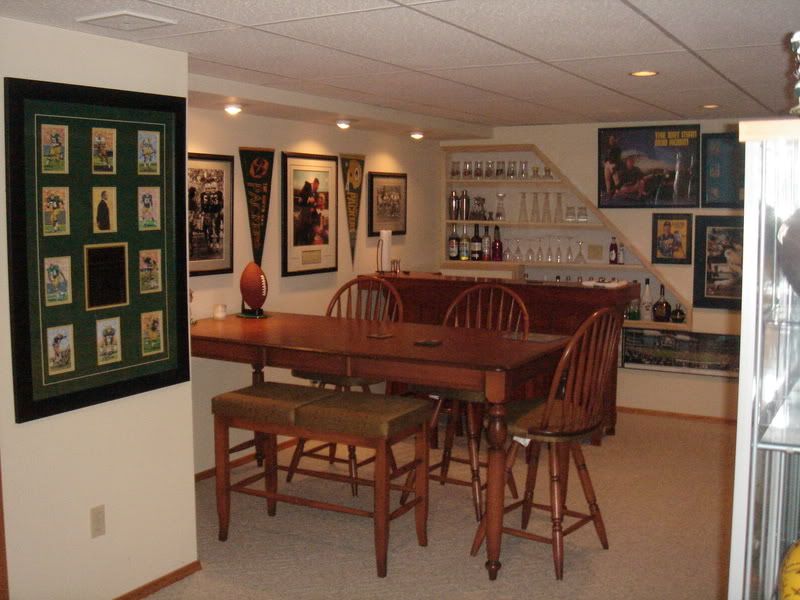 Obviously not too bad, but I've come to realize the bar is just too small. I've worked up a model of my design in sketchup, which I'll try to get posted later on. I plan to keep carrying on the theme of my beloved Green Bay Packers in design elements of the bar & back bar. Here's an idea of what I'm talking about- I found the perfect size and color self-sticking letters at Michaels to recreate the ring of honor from lambeau field. This goes around both sides of the soffit for my house air main trunk: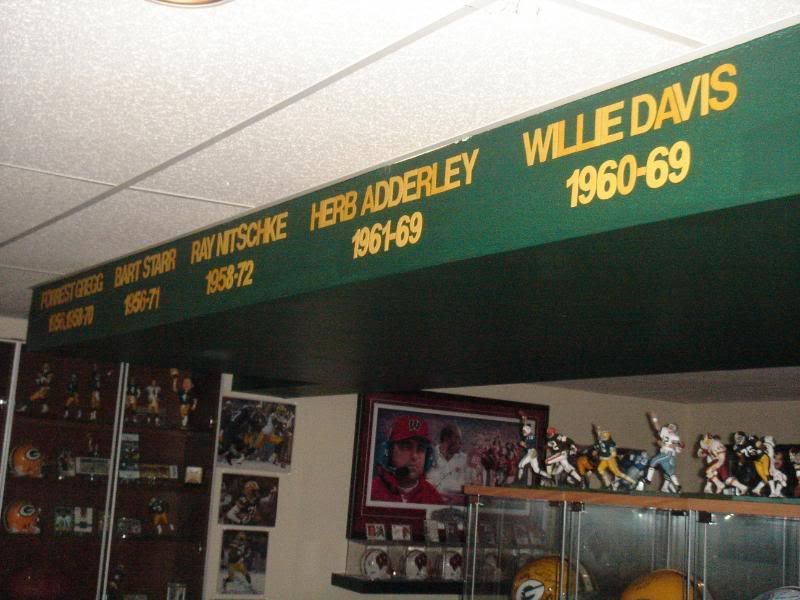 First up- framing out the back bar: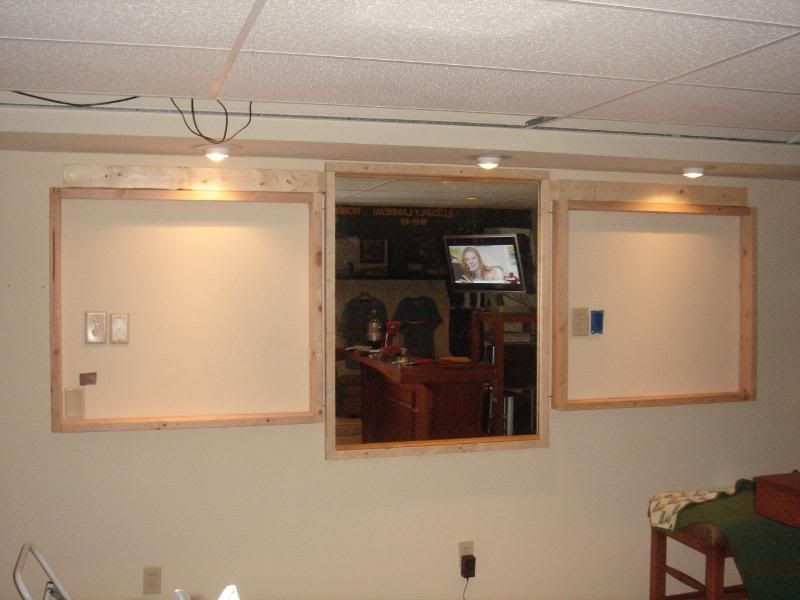 Framing everything in 2x4's & 2x2's- this will not matter since it will all be covered later on. Also, I was able to re-use the huge mirror I took out when I remodeled my bathrooms. I plan to do the etched glass effect to put the Packers "G" logo on the mirror. The boxes on each side of the mirror will house their own 37" LCD and DirecTV HD box.
I also decided to paint the backgrounds packers green. Even though the areas will be mostly covered, I didnt want to be able to see the cords for the LCD's and DirecTV receivers. also holds up my theme.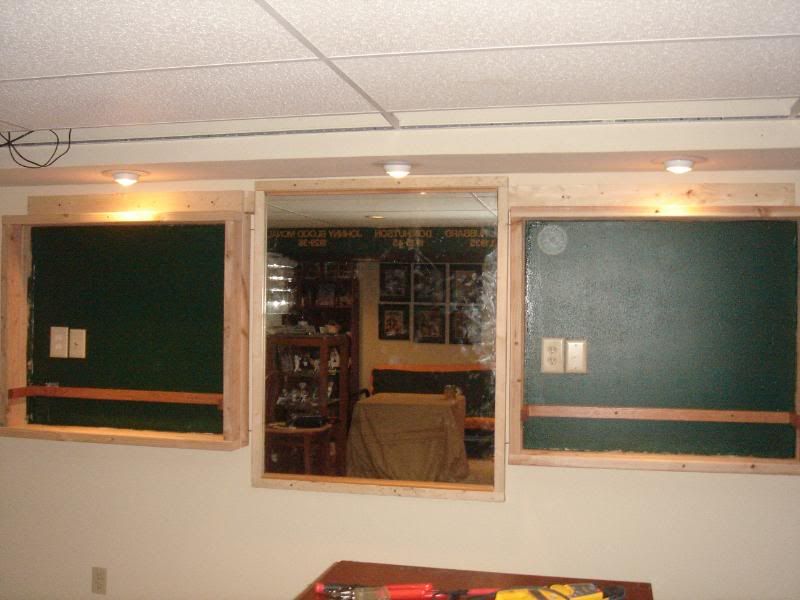 At this stage I've also mounted the supports for the shelves. Next up is to do the shelving and start doing all the finishing work around the wall unit. I will be using oak for both.