Discussion Starter
·
#1
·
Well after 6 years of dreaming and reading posts on this great forum, I am now able to have a dedicated Home Theater space. Our house sold last month and we were able to get a really good deal on a foreclosure that is only 2 years old. The new house has more than double the space of our old house, with a full finished basement.
The old house: Here is a pic. of my old setup that was in the great room of the old house. I hated having the HT in the middle of a open floor plan.
The new house: Basement area where I am planning my HT, premove-in.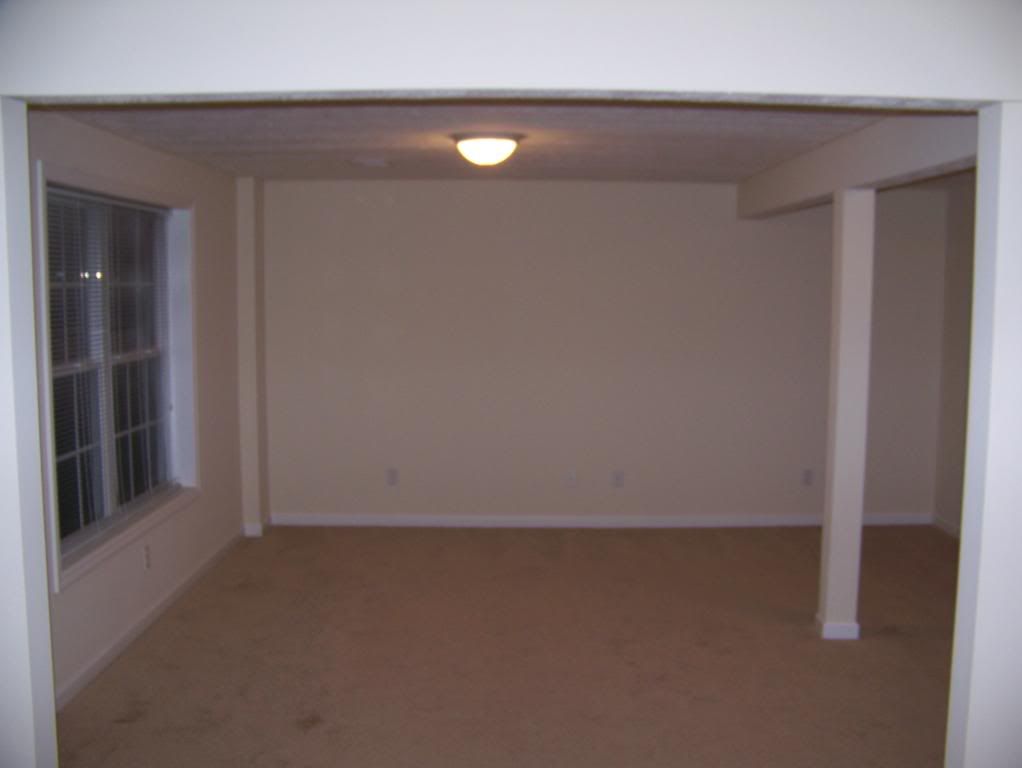 Looking back: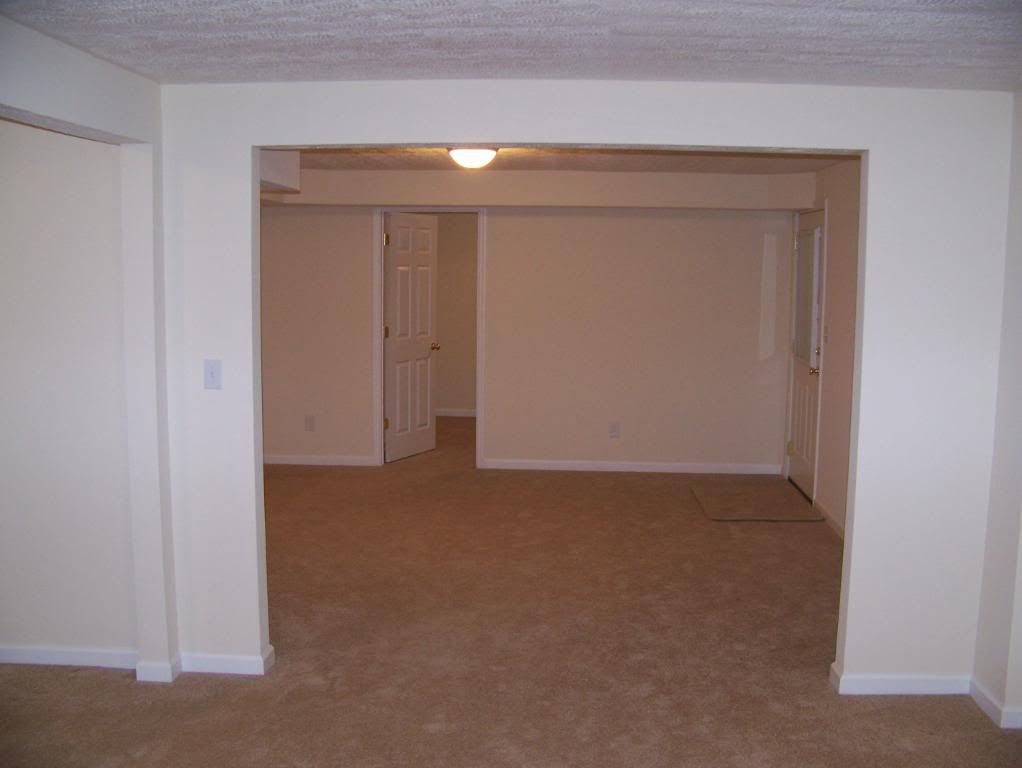 Possible bar/concession area:
The work so far: The basement is already fully finished, which is both good and bad. The house is only 2 years old and has been lived in less than a year so its practically brand new. So I am reluctant to do start hacking up dry wall ripping up carpet. So wiring is going to be a pain, especially when I upgrade to a front projector. The bad part, this will limit my customization of the HT.
For now I am going to use my current set up from the old house in this room. Later I want to add a projector and screen.
Coming down the stairs
It was so nice to finally get my framed movie posters up. They had been in storage in the garage in the old house and haven't been hung on a wall since they came down out of my old office which was in a movie theater.
The entry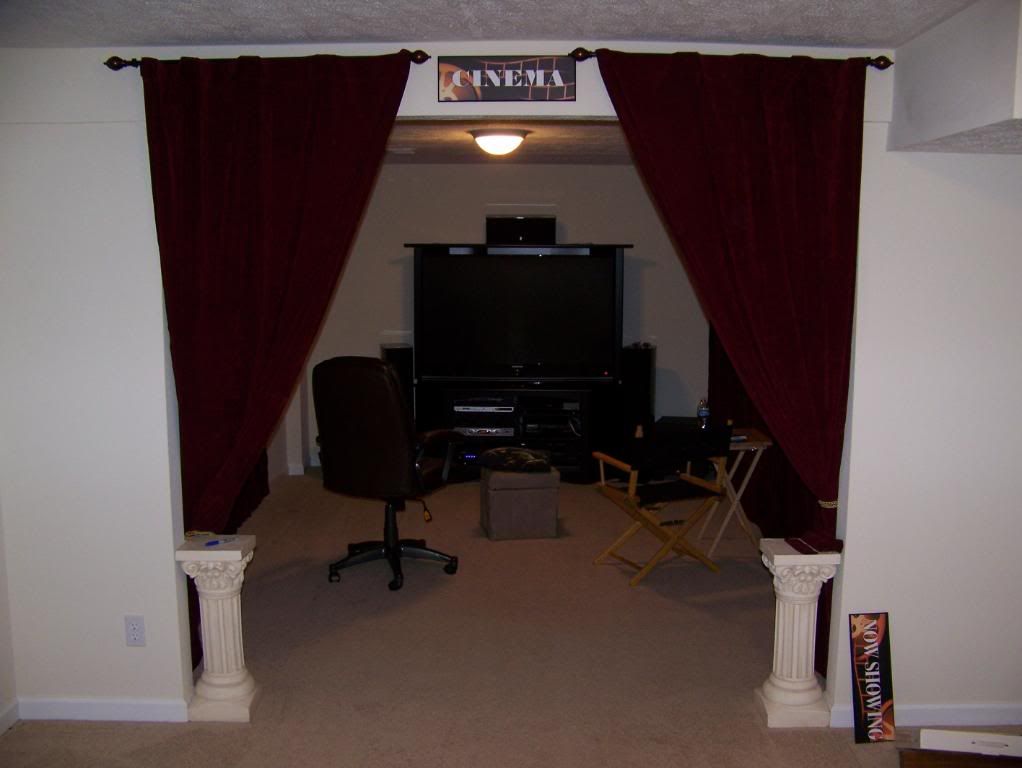 I picked up these really nice curtains on clearance at Bed, Bath & Beyond.
I picked up some cheap speaker mounts for my rear surrounds at Wal-Mart. I regretted it after I got them up. Even though it said on the pkg. they support up to 10 pounds. My small Sony speakers that I use for the surround back channels only weigh 3 or 4 pounds each, it was too much for the plastic speaker mounts. That is why the speakers are uneven.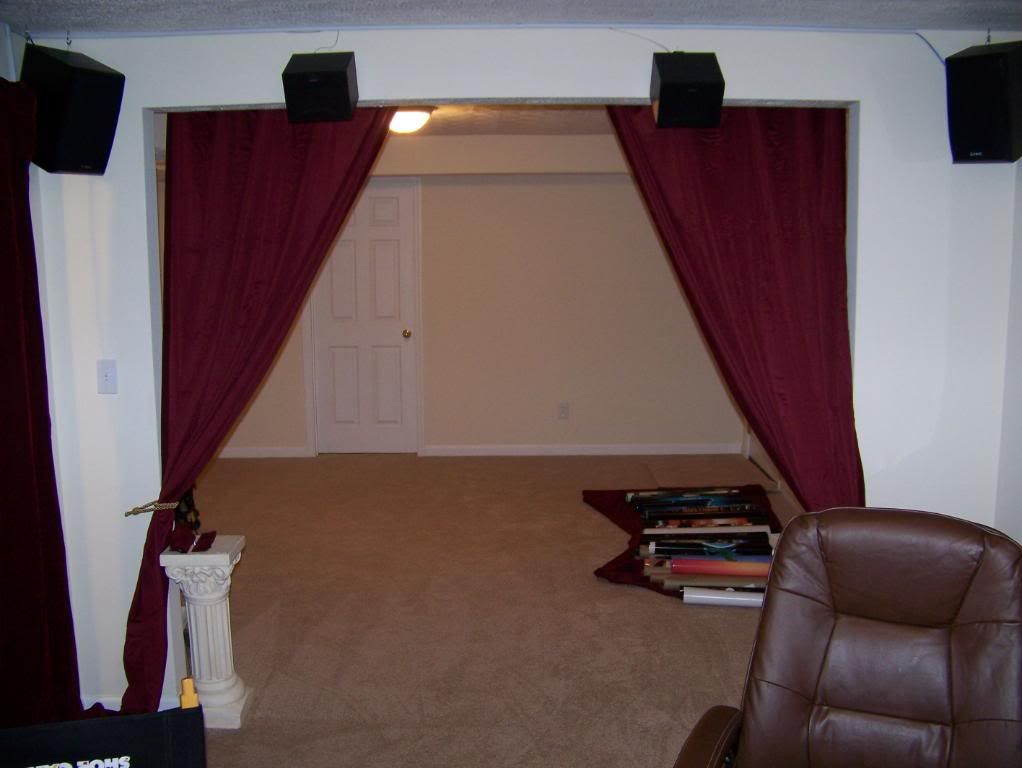 My first priority is getting proper home theater seating, then paint