Discussion Starter
·
#1
·
Okay, before anyone gets started on the "Pearl Silver LS is too glossy / we've tried it / do a search in the forums / this won't work" posts, listen to my story.
I called Wilsonart to find out if they produced (or could produce) a matte version of the Pearl Silver (D487-7). The rep told me he'd send me a nice, big sample of the most matte surface they made in that color.
Yesterday I received a large sample of sample D487-90 (along with a 8x11 of D487-7 for reference).
I will post screenshots soon. Here's an initial comparison (the D487-90 is the unmarked, larger sample):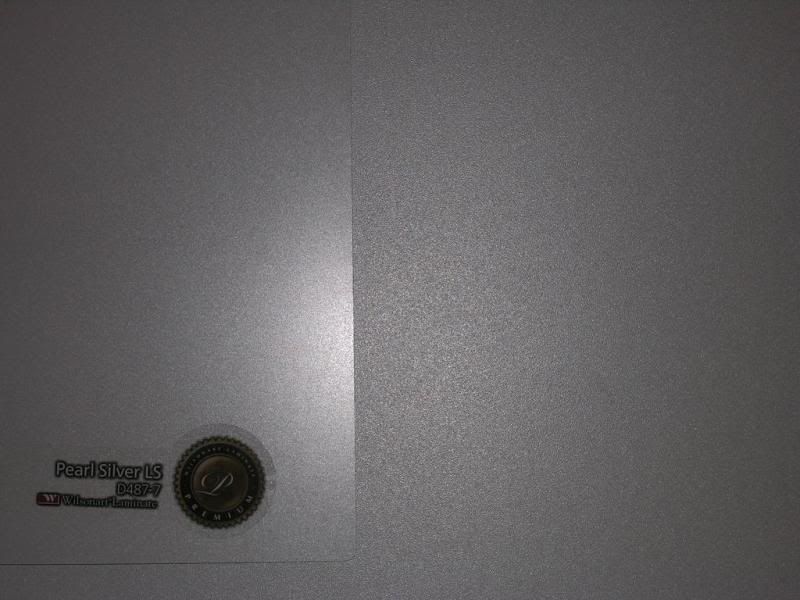 It certainly doesn't hotspot nearly as bad as the gloss surface (no real surprise) and I like the color.
Another flash test:
You might see that the large sample arrived slightly bent / cracked (upper left corner in this picture). I'm somewhat annoyed, but it will not prevent this test from happening.
I'm hoping to do some screenshots of this color in action sometime this week.
What are your impressions?