Discussion Starter
·
#1
·
My new Rythmik F15 came in a few days ago (to replace a Velodyne CHT-12Q). I decided to go with a sealed design and Rythmik in particular due to the many positive comments about its sound quality. Yes, I know its output is not as high as many other ported subs for the same money but I don't listen that loud anyway.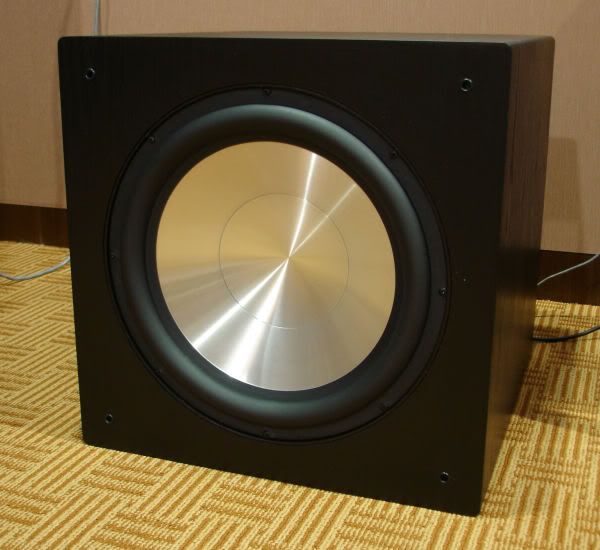 For my first quick and dirty test I swapped out the CHT-12Q, plugged in the F15 and played Kung Fu Panda. First impression, where'd the 'boom' go? Scenes were lacking the 'punch' and 'oomph' I used to hear with the CHT-12Q. Ok, 'boom', 'punch' and 'oomph' are not very audiophile terms but I think you get what I mean
Turns out the gain wasn't enough so I did some tweaking and over the last few days I've been playing with different settings and experimenting. So currently this is where it's at:
1) Gain has been turned up. I use the pink noise in my Onkyo 876 to set the F15 at ~75dB, which is the same as the CHT-12Q.
2) I've also run Audyssey. And run it with MultEQ XT (not Dynamic EQ)
3) F15 set at 14Hz/Hi damping. PEQ off.
How does the F15 sound now? Using the skidoosh scene as reference the F15 plays it with better definition and 'oomph'. I can better hear the texture of the explosion as it ripples across the screen (the CHT-12Q muddies this) and the pressure is stronger. My CM-140 SPL meter reads about 100-101dB peak for this scene. On the CHT-12Q it was about 98-99dB.
But the funny thing is on other scenes the F15 sounds anemic. Like at the beginning when the minotaur says "chew on my fist" and slams on the table. On the F15 it hits 85dB, the CHT-12Q gets about 90dB. Similarly in the final fight scenes, e.g. when Po makes a crater or Tailung slams into the building or drops from the sky, I get the punch from the CHT-12Q but not as much from the F15 (again the dB reads lower on the F15).
It's like the CHT-12Q is more balanced between the various scenes, maintaining more consistent output. On the F15 it is really impressive on that skidoosh scene, but falls short in the others. What gives? Appreciate any help I can get to set up the F15 properly.
BTW, my HT room is 14' x 16' x 9' with only has the one door opening.