Discussion Starter
·
#1
·
Hey guys!
I finally received my Onkyo TX-SR707 and i just got done setting it up.
My current components
Receiver
: Onkyo TX-SR707
Speakers
Front R/L: Jamo C603 Bookshelves
Center: Jamo C60CEN
Surround: Stock onkyo HTiB FRONT speakers (now will be my surround speakers)
Sub
:
Hsu STF-2
Speakers are hookedup with 12gauge wires and banana plugs
How everything is currently set up.
PS3 (HDMI), computer (dvi to hdmi, and toslink for audio) in ----> Onkyo 707
Onkyo 707 HDMI out --> LG32" tv
Do you guys have any suggestions on setting this system?
I currently have both surround speakers on the same side because im in a shortage of space in my room (used to be an office)
I tried to make this as close to real as possible as in wall corners and how everything is placed
this is how it looks right now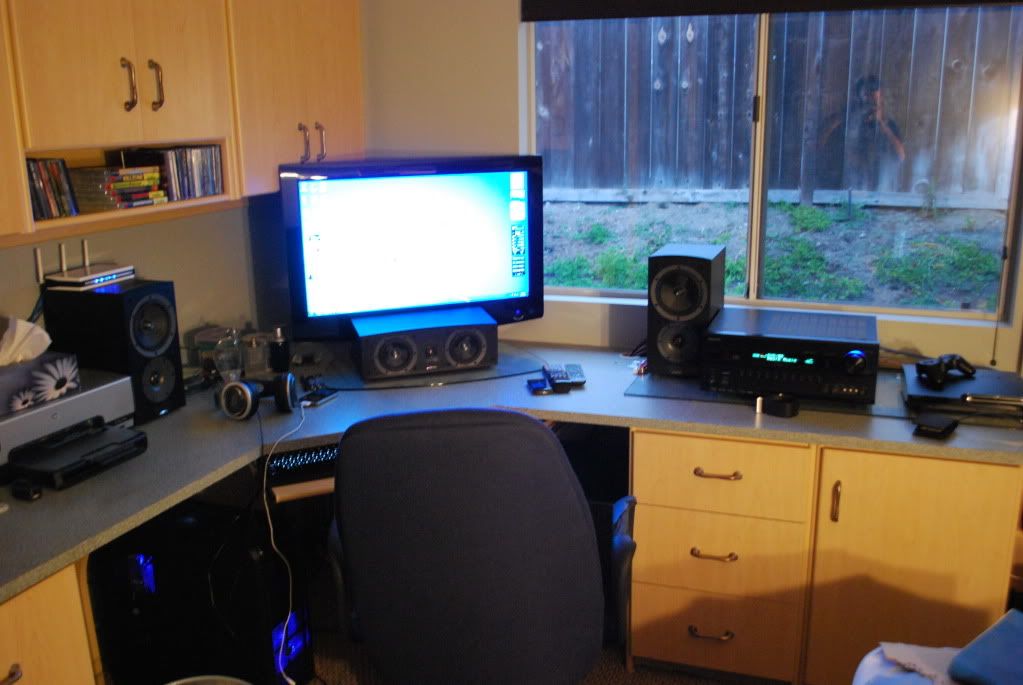 Sorry for the mess in this one, my current room used to be an office so i dont have any closets or anything
as you can see both surround sound speakers are placed to my right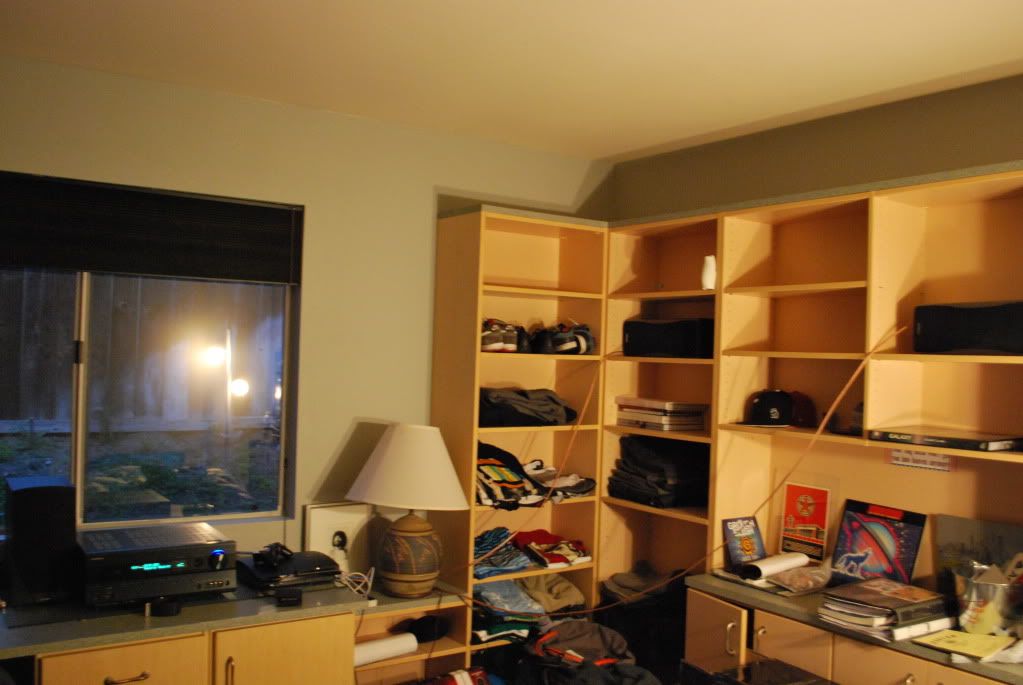 Im extremely excited to finally get to put these speakers that have been sitting here to use!
thank you!