Octo - 8 UXL's
Quad - 4 Enclosures
Hexa - 6 DIY Cinema 10's
My first forray into DIY was a little over a year ago with a Dual opposed Ultimax 15 build. Since then, I've built 4 more subs (each different from the last), and my own surrounds using Eminence Beta 10 drivers paired to selenium Compression drivers with a Zilch designed crossover. I've sold all the subs I built, and my JTR Triple 12's, and decided to start all over. I started planning all of this and my brother decided he would go all DIY as well. He currently has 2 Submersives and 3 Catalyst 12's, he's putting a lot of faith in the Cinema 10's haha. I have a friend who owns a cabinetry company and has made this all too easy by CNC'ing the boxes for us. I have done all of the assembly thus far. When it's all done, everything from the Octo-Quad-Hexa build will be split in half between mine and my brothers systems. So maybe it's not fair to give it the name "Octo-Quad-Hexa" but it sure all looks cool sitting together!
It all started a few weeks ago, with this: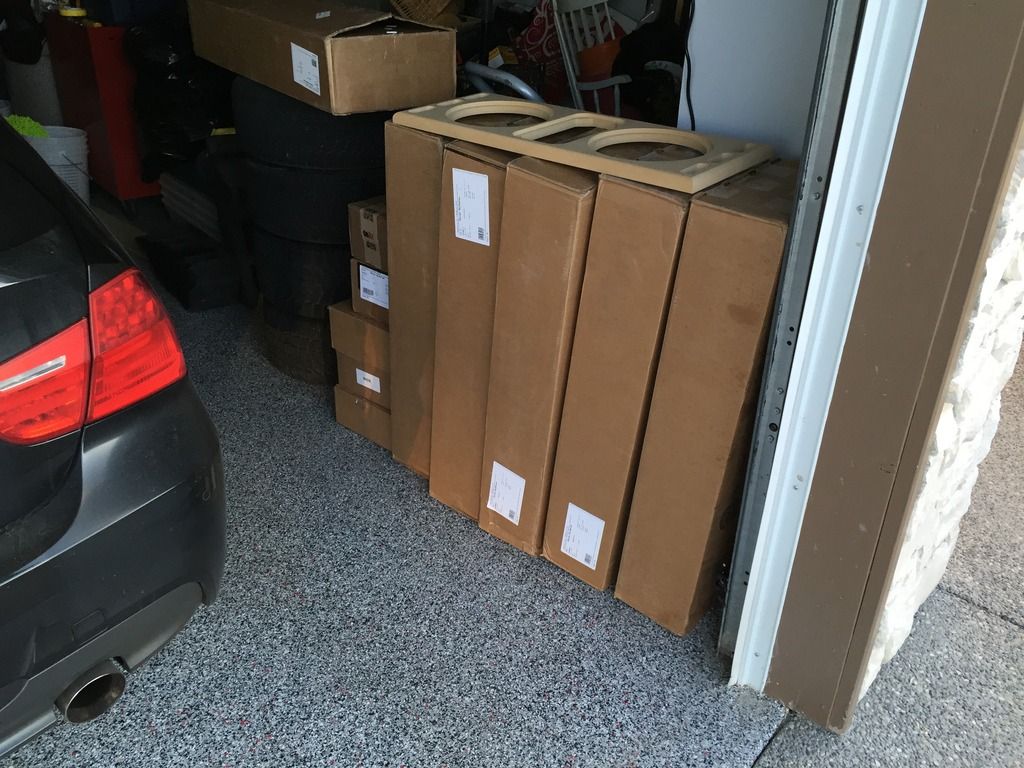 As everyone says, I was very impressed with Erich's packaging quality. It is obvious he puts a lot of time and care into it. Everything made it to Canada just fine and I was eager to get underway. The first night I assembled all the crossovers with a little help from Erich and Tux since I didn't have a schematic to begin with.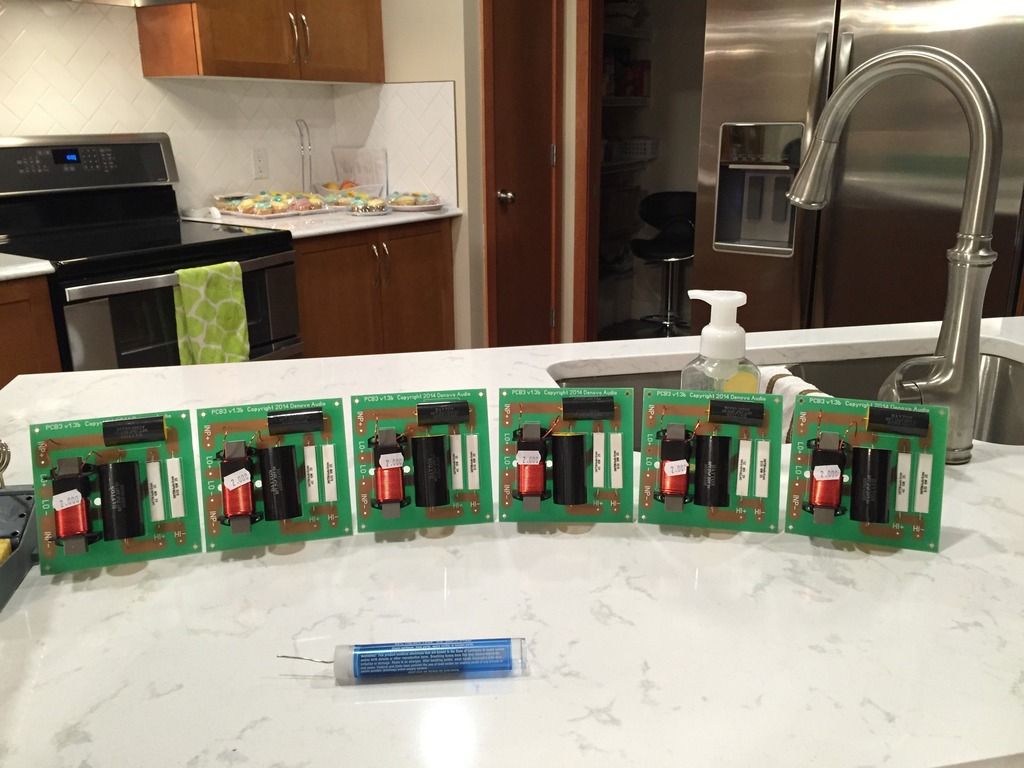 I designed the sub boxes to fit behind my screen wall. The wall only comes out about 22" so the boxes are 18" deep and should fit nicely. The boxes are 1" MDF with 3/4" used for bracing and the second baffle. The UXL's will be mounted on the 1" and the 3/4 will just recess the UXL for a clean look that nobody will ever see. I'll know it's there though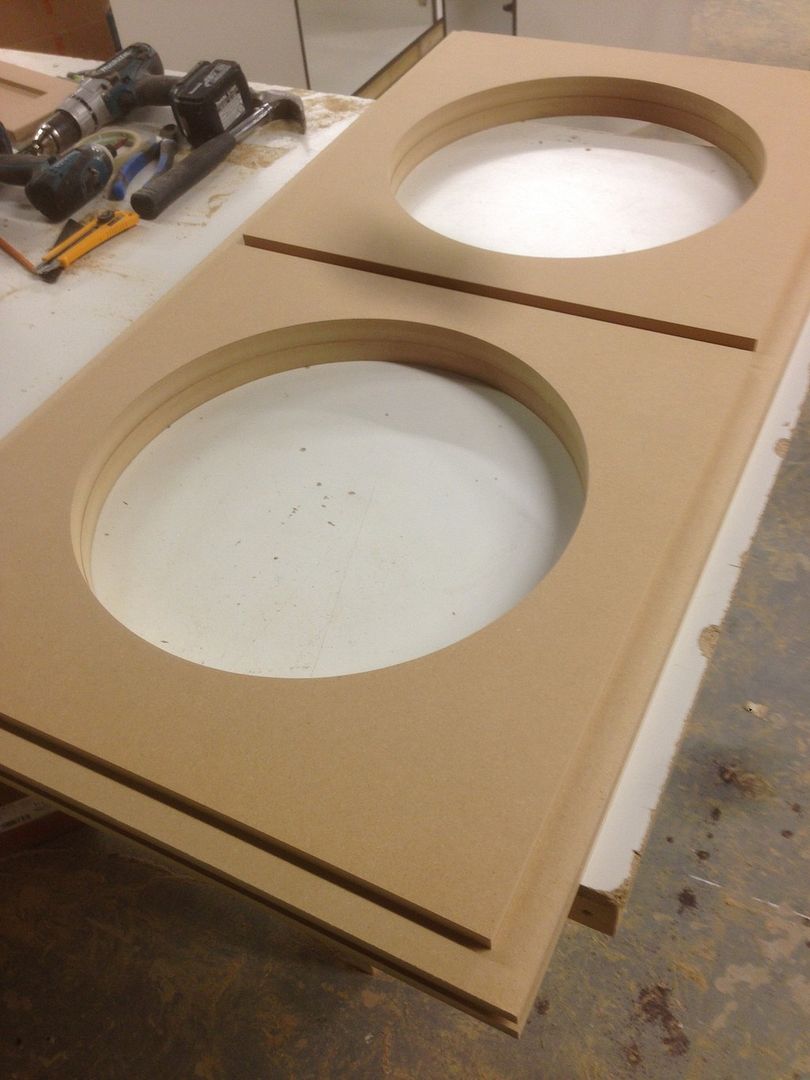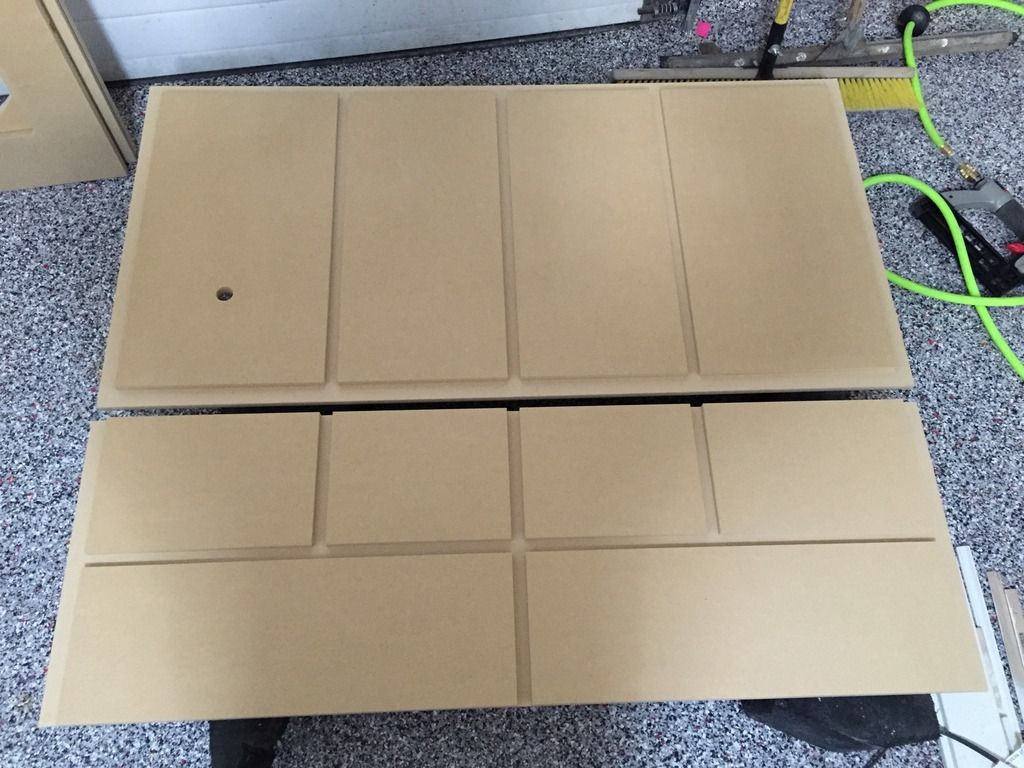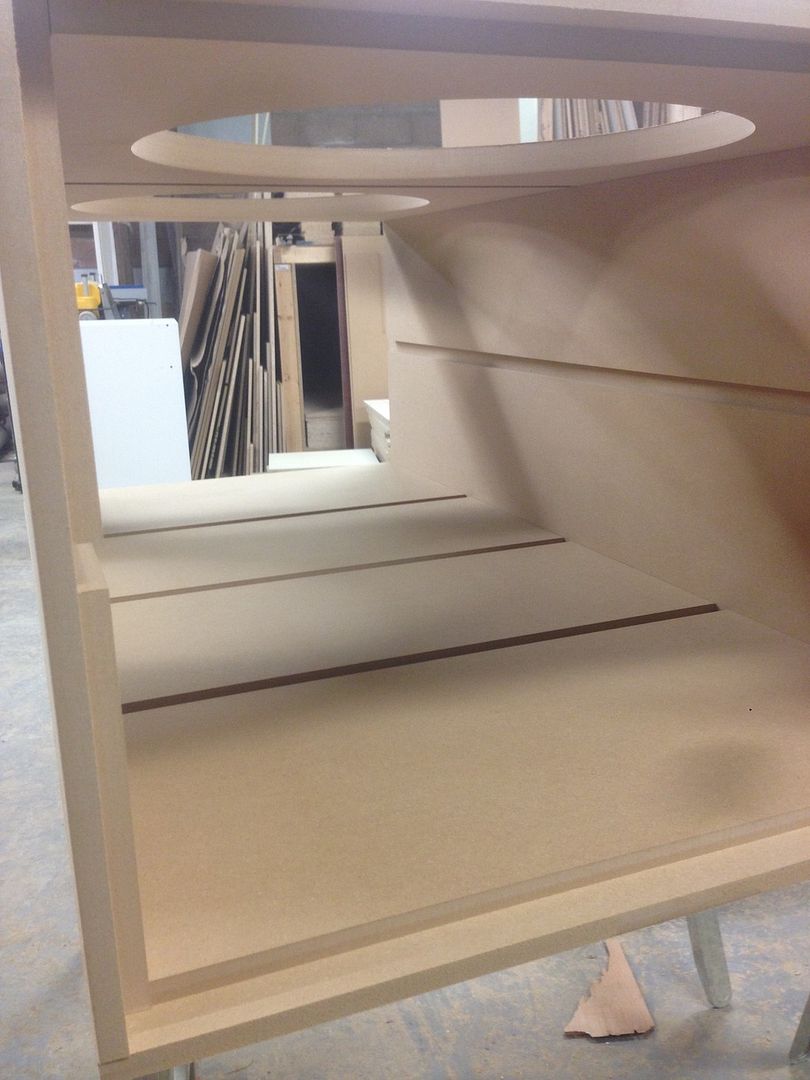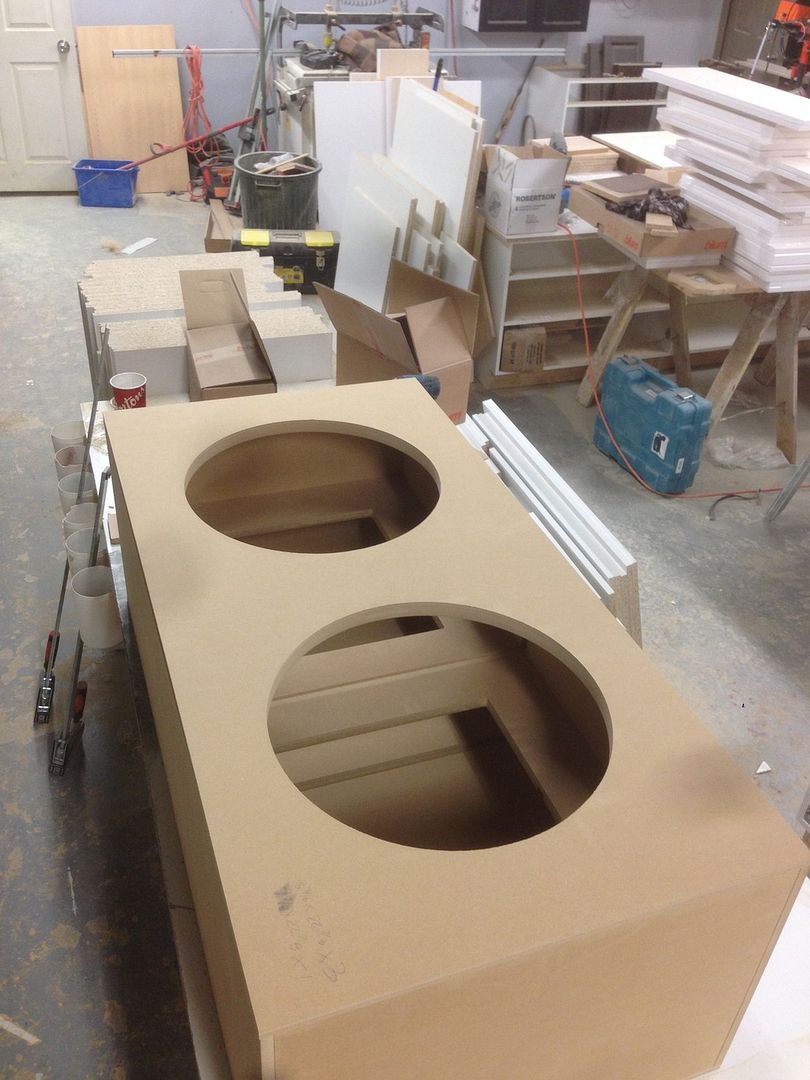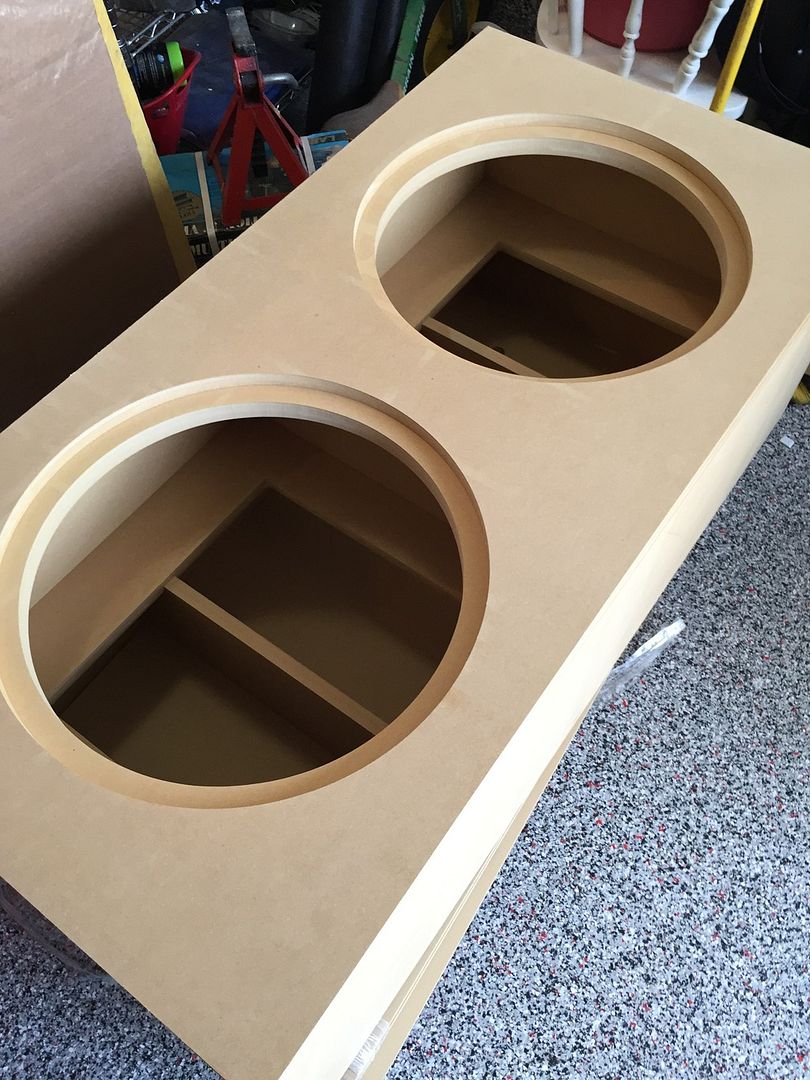 Can anyone see any reason why I should make holes in the center braces in my sub cabinets? The total box is about 8.6ft3 so with the divider in, each UXL will see about 4.3 ft3. Would there be any benefit to cutting some vent holes in the center brace?
It's nice little touches like this that make the CNC such a great tool.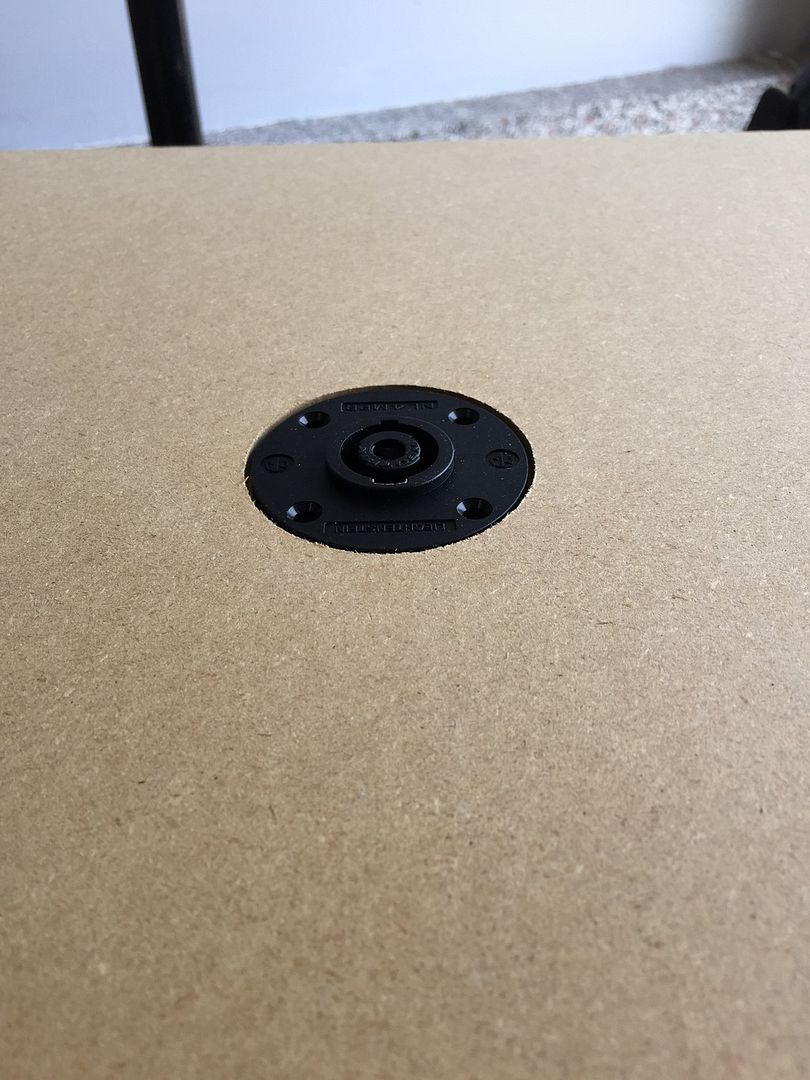 Onto the speaker boxes. First off, big thanks to coolrda! I 100% plagiarized your bracing design. It was good!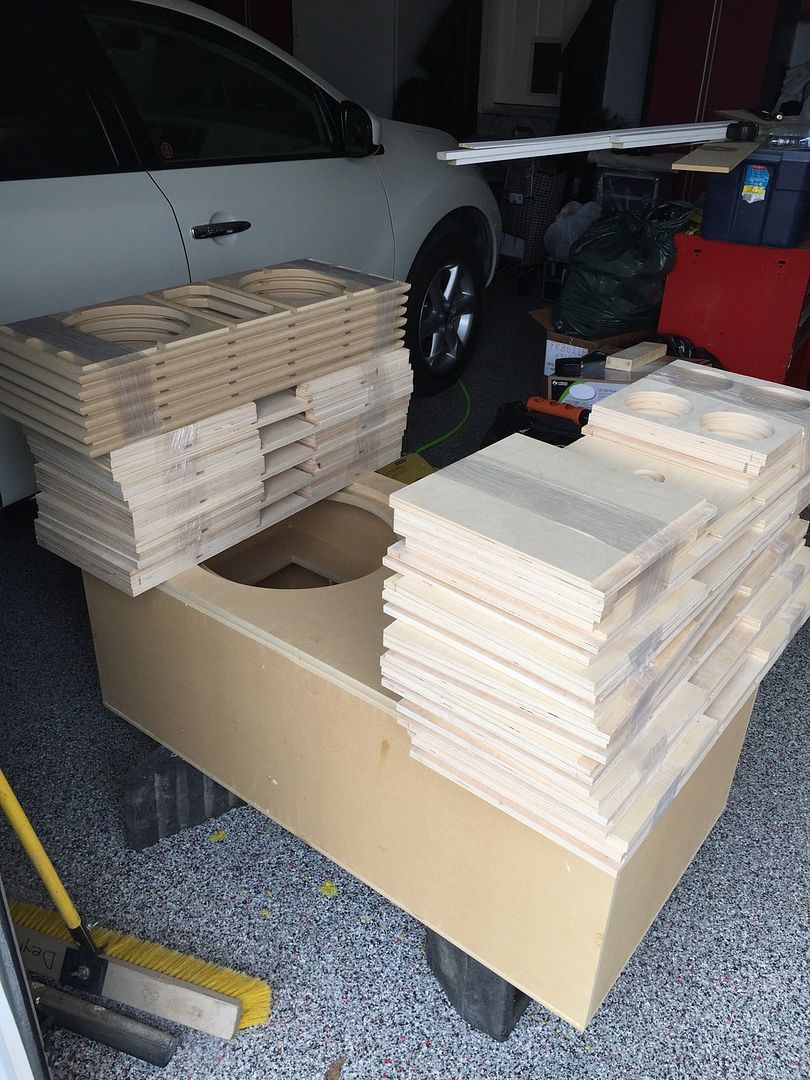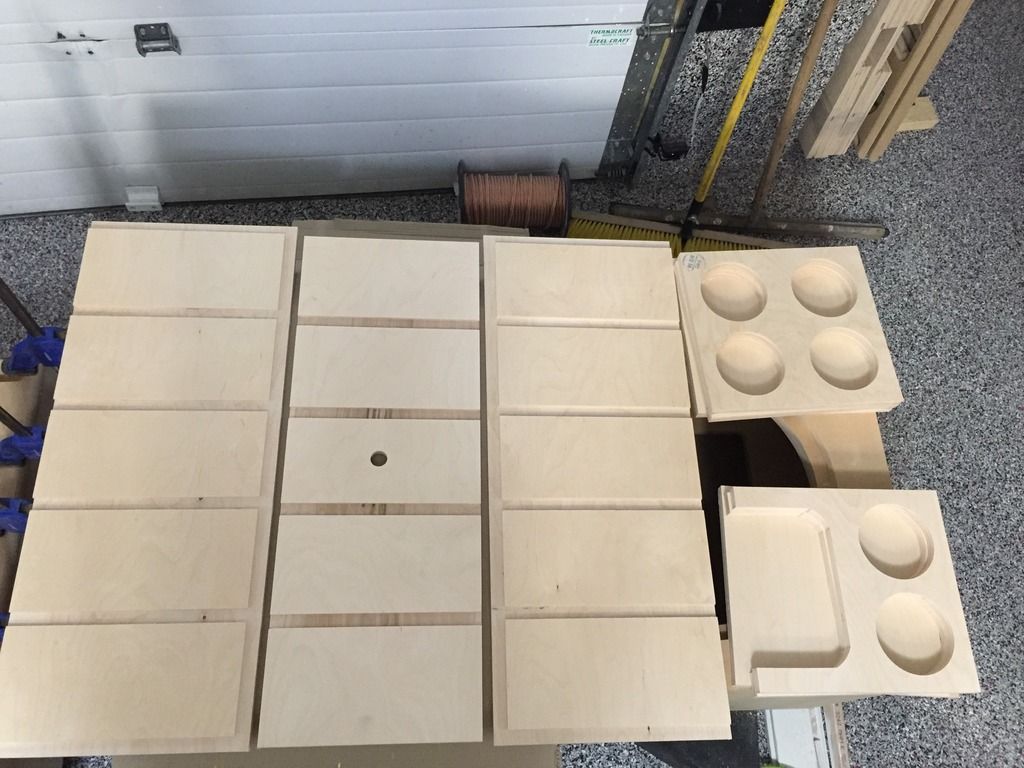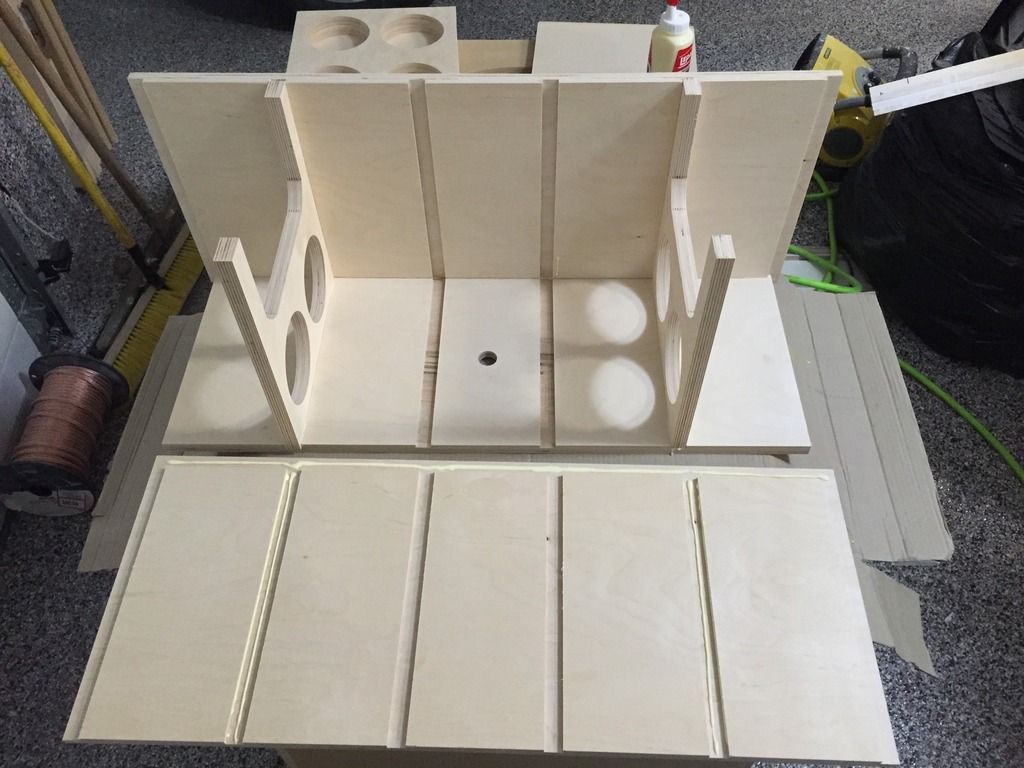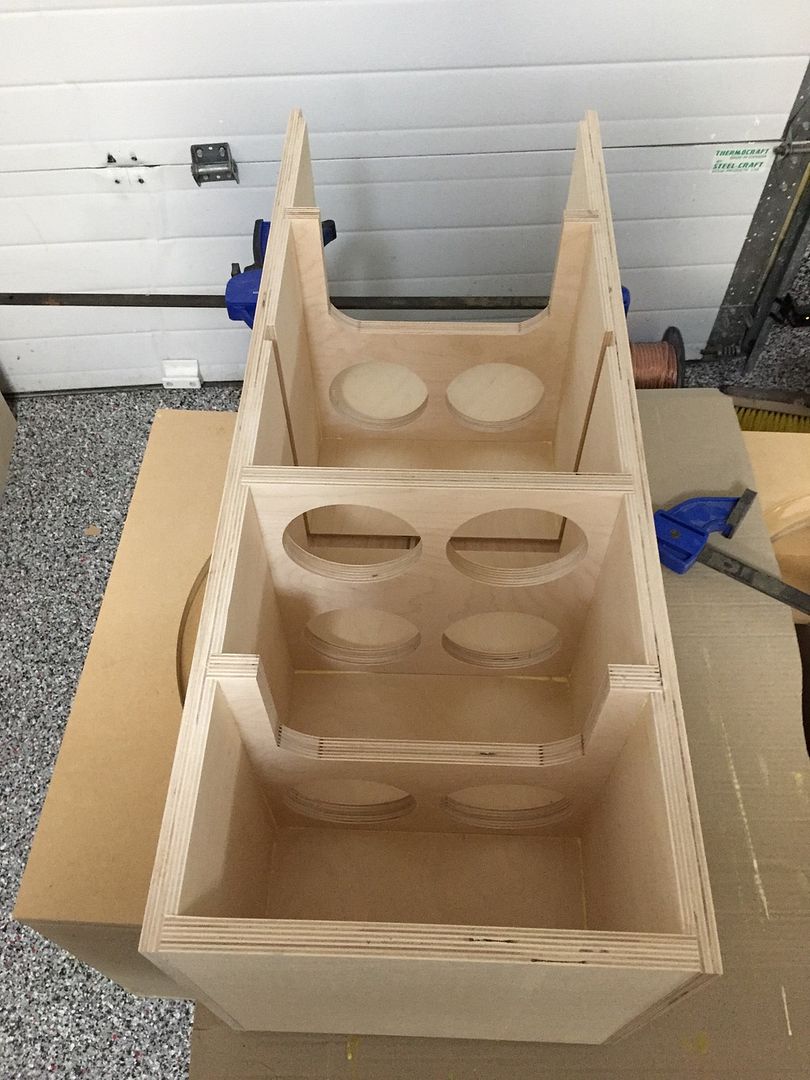 You can see I modified the front baffle a little bit by putting in a 1/4 dado all the way around. Structurally, probably unnecessary and didn't do anything but it made it easy getting all the baffles lined up perfectly.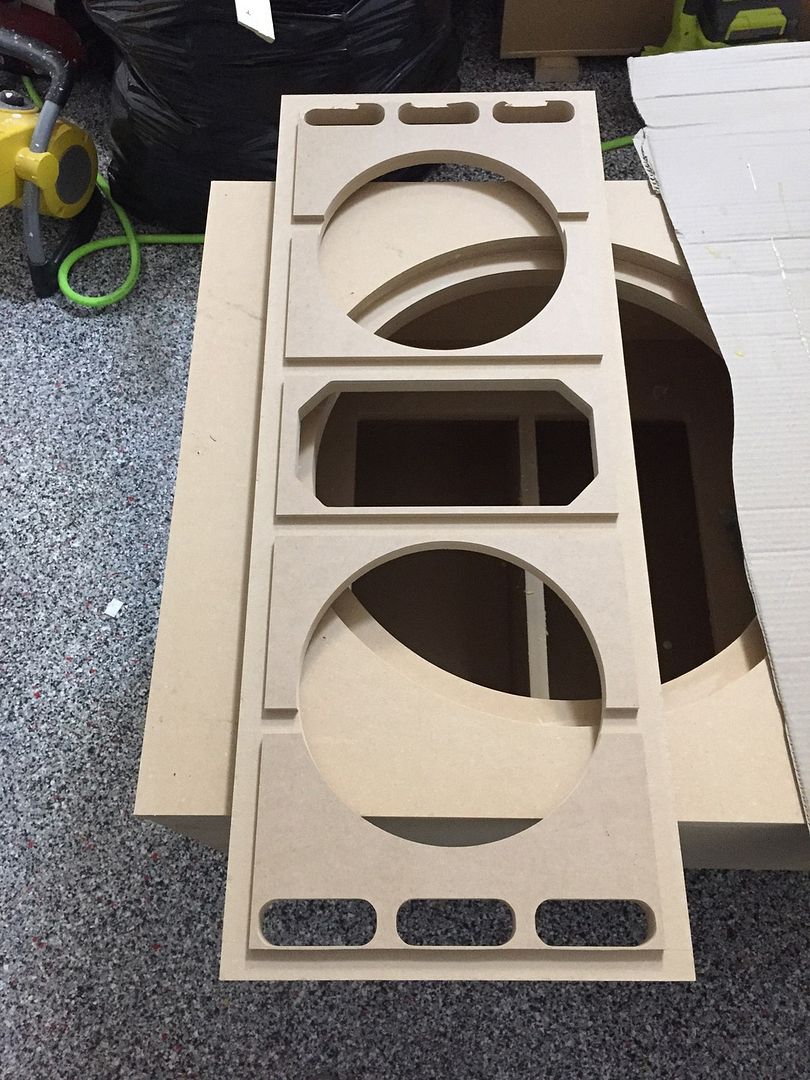 First one down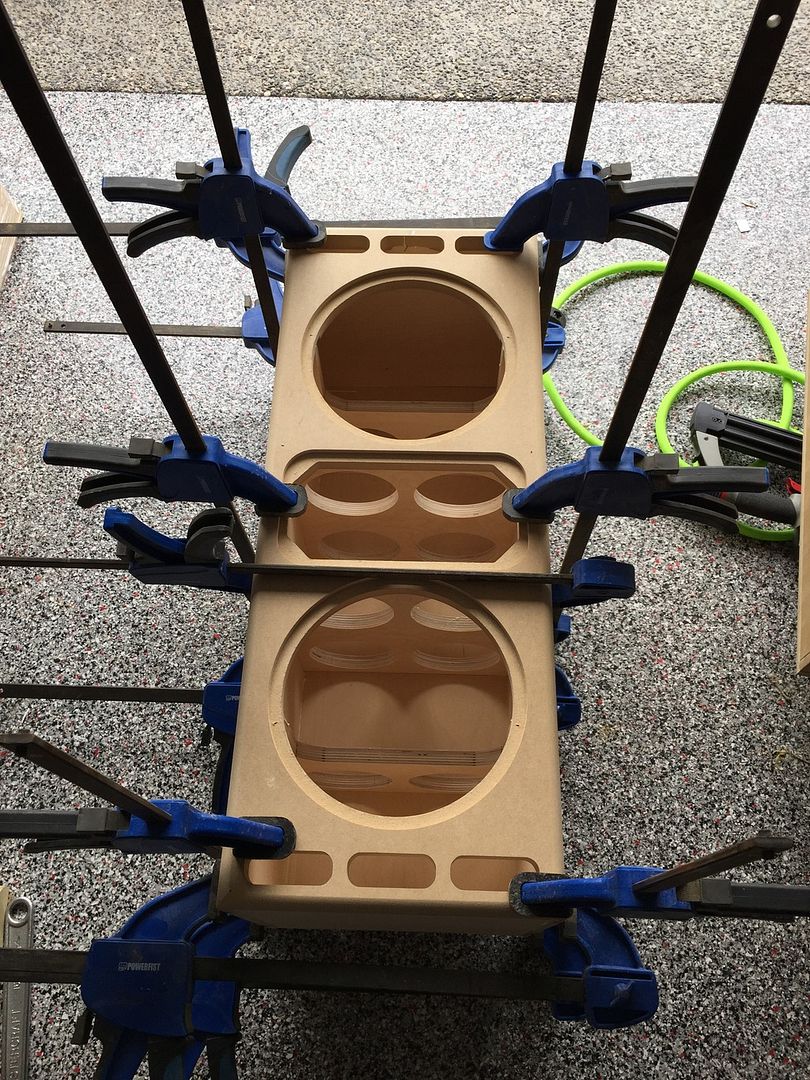 Last one down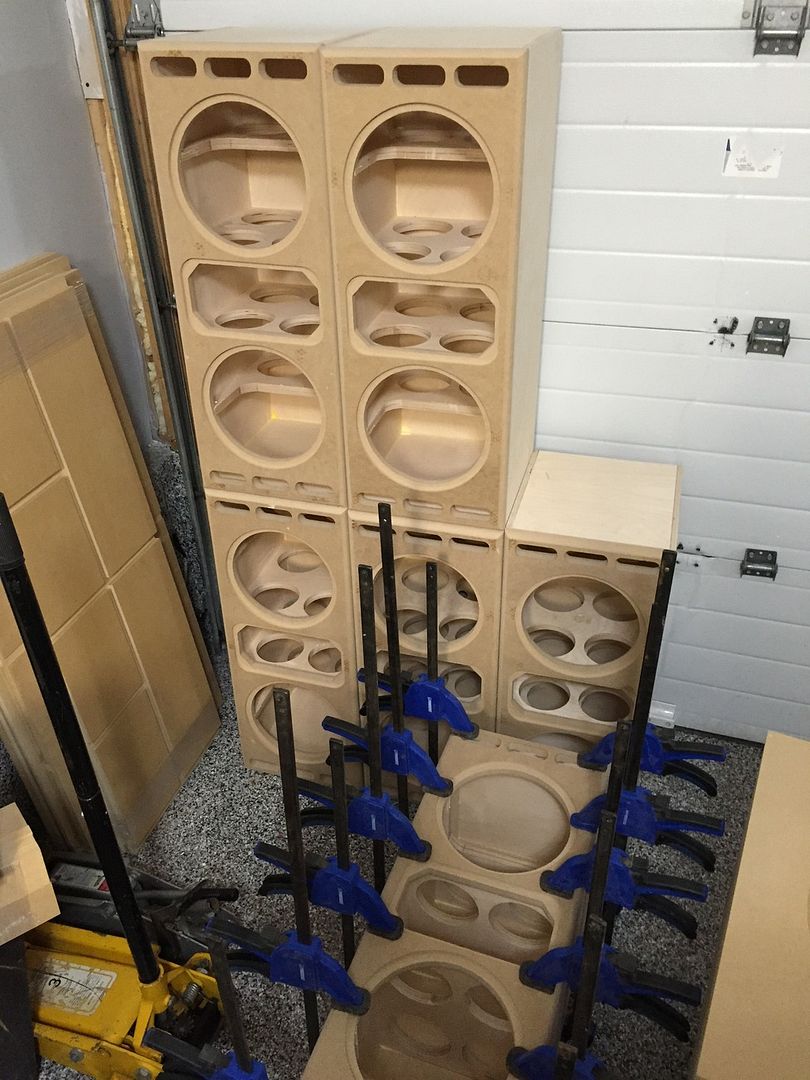 All down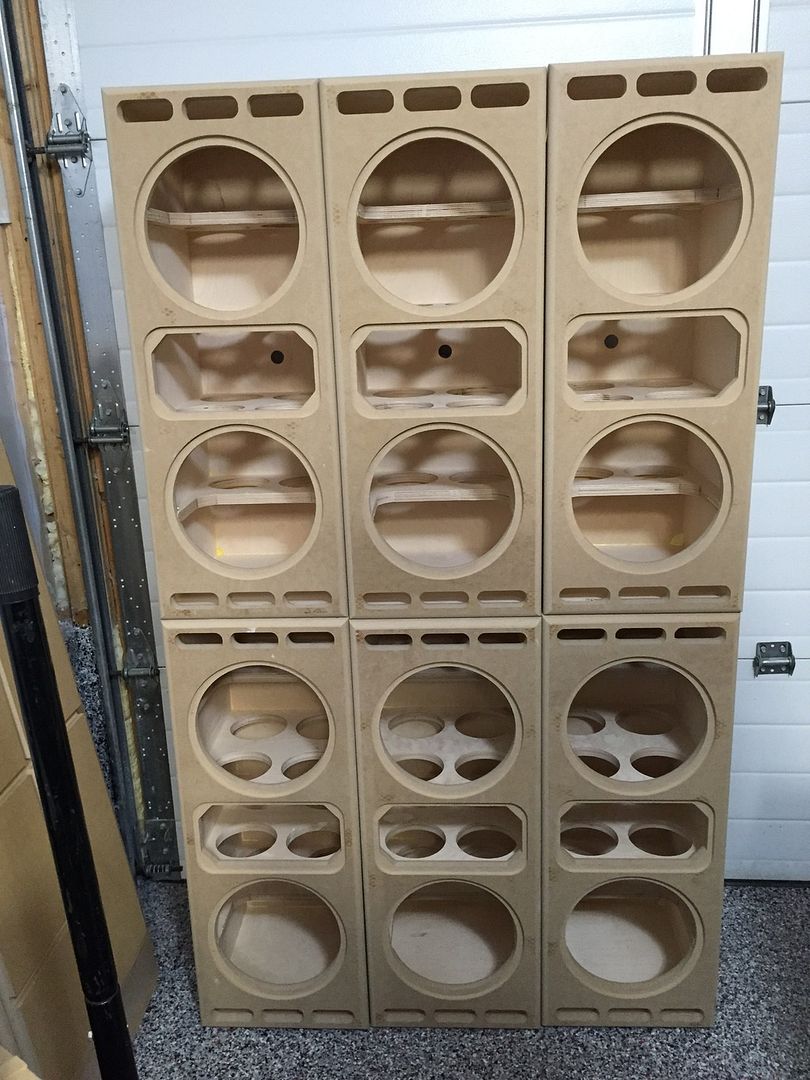 I was flip flopping back and forth between duratex and the alternative a few people have used from home depot but after reading more about the home depot brand results, I've decided to stick with duratex. 5 gallons are on the way and should be here next week. Until then I'll do some prep on the boxes.