Discussion Starter
·
#1
·

Look to this location for an important update on the Control Spray Plus
:
http://www.avsforum.com/avs-vb/showt...7#post17018927
Ok AVS People!
No matter what your flavor DIY Mix, spraying it can be an exercise in delightful results.
The Wagner Control Spray Double Duty is a recent upgrade to the older model...with improved air flow, reduced over spray (...already ultra low...) quieter, and being sold at most Home Depot s for just $70.00.
Oh but wait...it gets so much 'mo bedder'
The location linked to below is offering the substantially upgraded model, the Control Spray Plus, for just $18.50 more ($88.50 vs $149.95
)
This model can paint your screen...or your house. A true workhorse that needs no justification for expending the money for. It's ultra quiet, and has a 20' hose. Take it from me...that's a way cool consideration.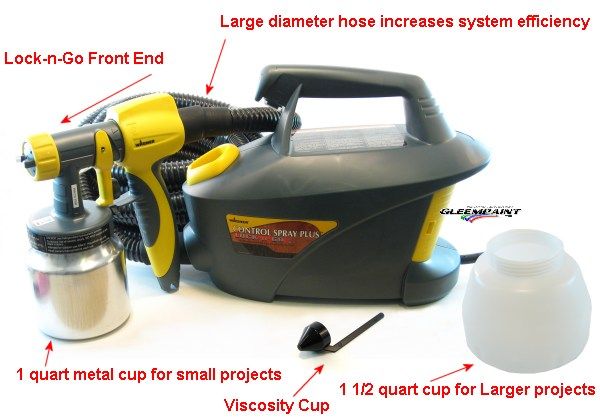 Follow the link below for a complete detailed description. I just placed my order....honest...and this unit will be featured very soon in my next projects and my upcoming Empirical testing & Review thread.
http://www.gleempaint.com/wagner-con...pray-plus.html
You snooze....you lose on this one.
I gotta say it. I'm tickled to no end. This unit is not as unholy powerful as the one a brought out in the
"The Official OMG, a Wagner Dual Turbine"
thread
http://www.avsforum.com/avs-vb/showt...773&highlight=
........but it's also not almost $350.00 (AU) either.
At $88.50, it's a "buy one now or don't whine later" kinda thing. I mean....Really !!!