Discussion Starter
·
#1
·
I've been following these threads pretty closely lately, and although I have a 120" screen in my Greatroom and a 133" in my bedroom, I've decided to finish the basement and put in a dedicated theater...I am not quite sure what it will look like when finished... I am going to muddle my way through all by myself. I have decided to save money and do the framing and sheetrock myself...(as well as everything else)...So it will be slow going and alot of trial and error. suggestions are welcome. I think I want to go Black and Royal blue...But have not decided where or what shape the columns will be...I also have not picked out any wall sonces yet. I have a tricky situation with the bathroom being in the way of the rear seating area, so I'm grinding my brain on that right now. I will probably be going 4 seats in the back row and 3 in the front (due to lack of walk around area. Here is the beginning...
Oh, I almost forgot...The room is 14 X 26
I decided to show a picture of the current progress of the theater...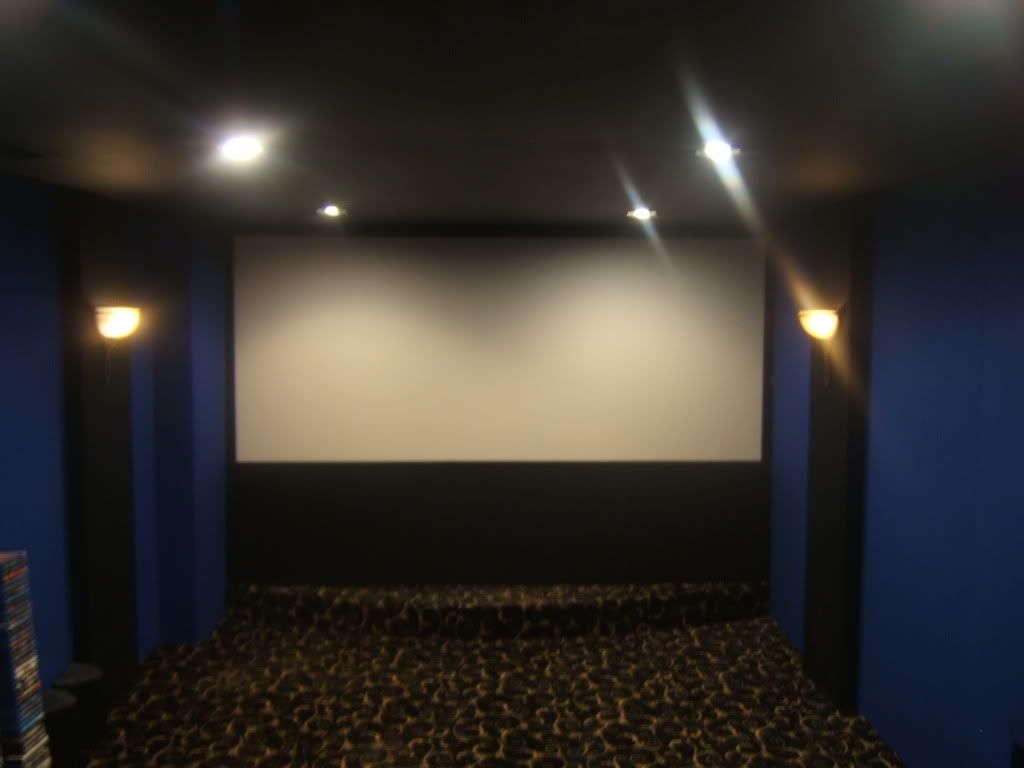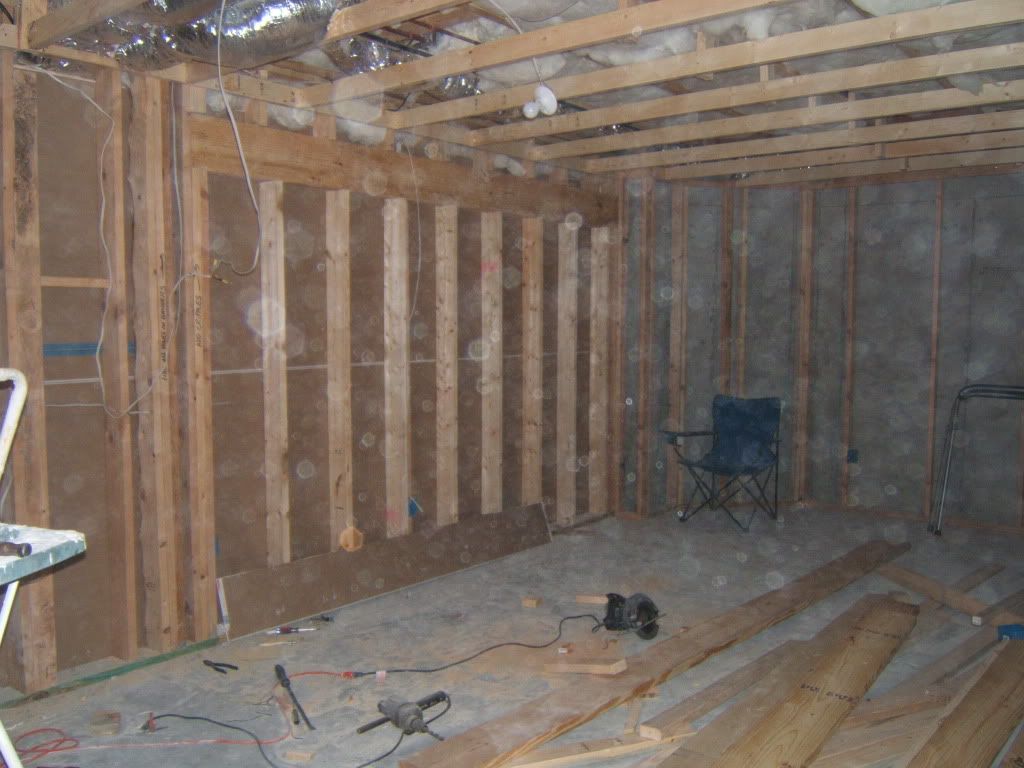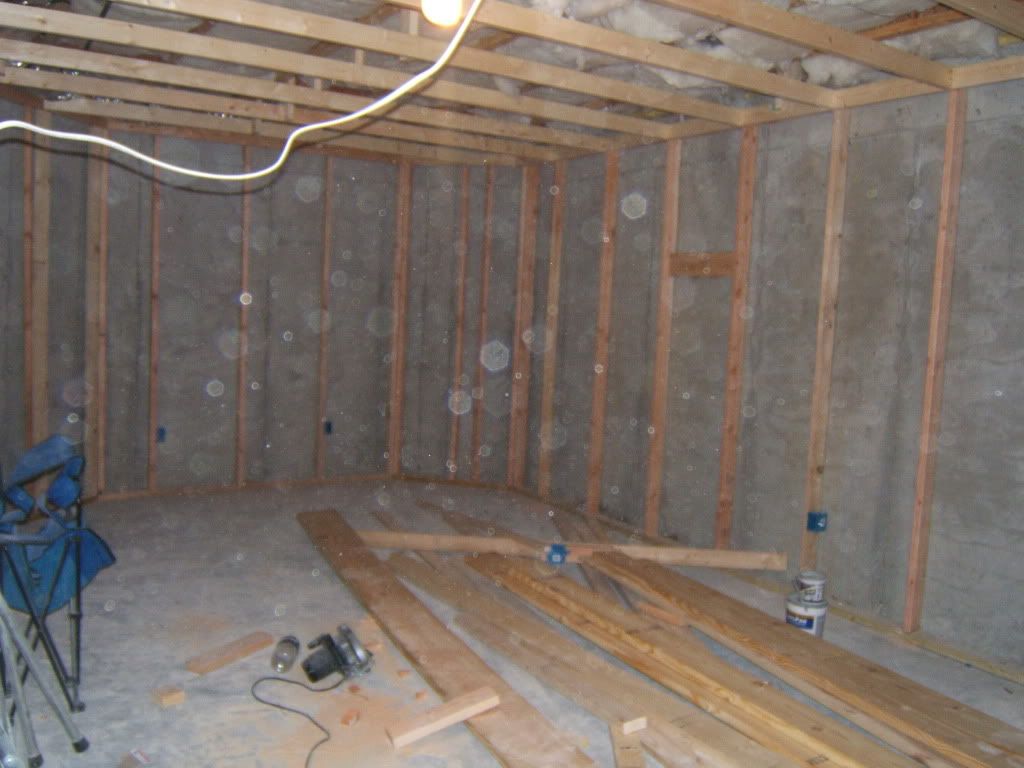 Here is an update to the current progress of my theater