Discussion Starter
·
#1
·
Here are a few photos of the roughed in plumbing that were set when the house was built. I'm trying to figure out the reasoning behind each pipe. Obviously the 4" is for the toilet, but why is it so close to the 1.5"?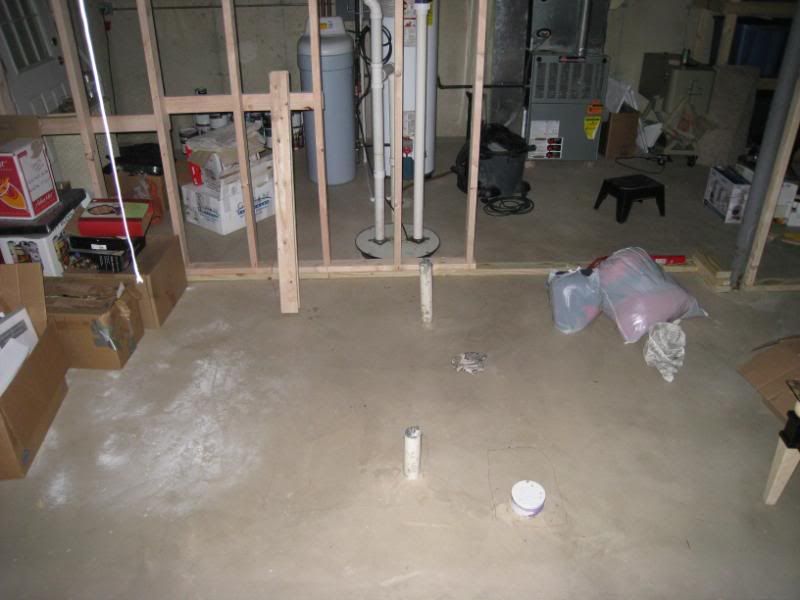 Is this "setup" for a toilet/sink bathroom? In other words if I want to add a shower, am I going to be digging up some concrete? I can't put a shower over the top of the one closest to the wall can I?
I would really like to have the toilet facing the wall that is shown, the area just to the right of the first photo will be a hallway so I don't want to encroach on that space if possible.