Discussion Starter
·
#1
·
Ok I am putting a small bar in where the drycore is on the floor. It will be a small "L" shaped countertop with some cabinets above. I would like to put a small sink in it.
Behind the wall is the utility closet (note the door on the left).
Behind the wall is the furnace. In the following picture the wall in the right with the electircal switch and conduit is the wall the bar backs up to. Notice the drain in the floor for the furnace.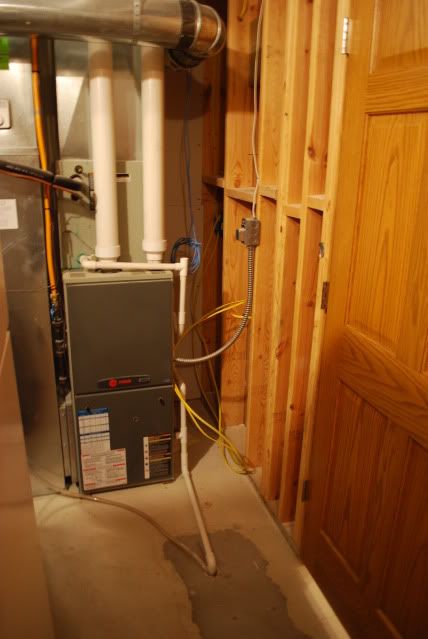 My question is: Is the any issue with draining my sink into this drain and since there is already a trap in this drain (below the concrete) do I need a trap under the sink as well?