Discussion Starter
·
#1
·
I still havent heard back for either brand of 21's, and I'm having last minute "why not"s. The initial goal was as exaggerated 20Hz on down as possible. The single largest driver I can get my hands on in the largest box I could manage to build. If I go with two 18's per cabinet rather than a single 21" it will change everything. A ton more output from 20Hz on up. Is that really so bad? It's free bass anyway.
I know the 21" Maelstrom-X is everyones dream driver. It is a favorite. So for simply a show off deal, it would win, who cares about cheap IB3s unless they are in an IB, and if they were, who still wouldnt rather Maelstrom-X 21s in that IB over the IB3s?
For some reason adding a 10Hz HP to account for electronics roll of drastically changes the comparisons, I'll post both. Red is a single IB3 18 showing the desired frequency responce:flat to 20Hz then a huge spike from 10Hz-20Hz. Yellow is two IB3 18's the inverse responce flat to 30Hz then drops down until 16Hz goes flat a second till drops again at 13Hz. green THE INFAMOUS EXODUS AUDIO 21" MAELSTROM-X.
FR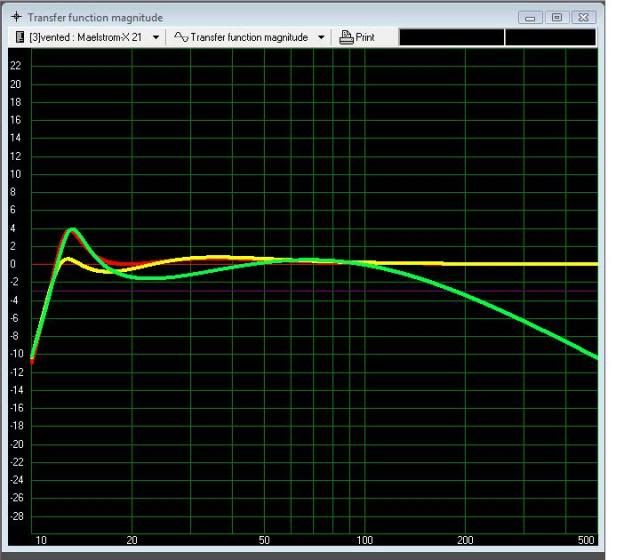 FR HPed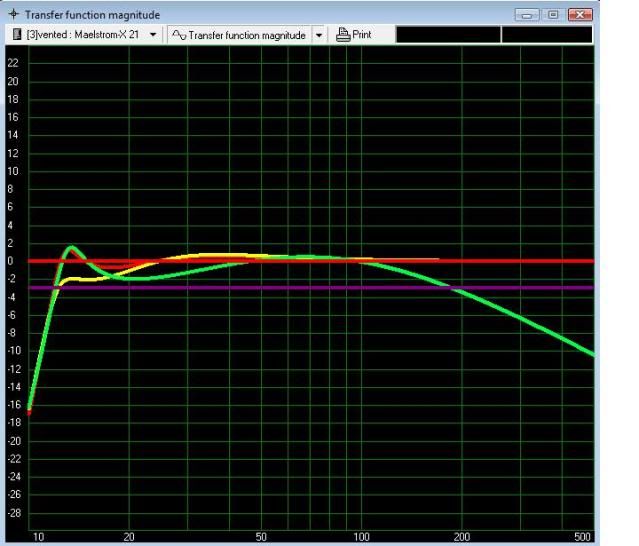 SPL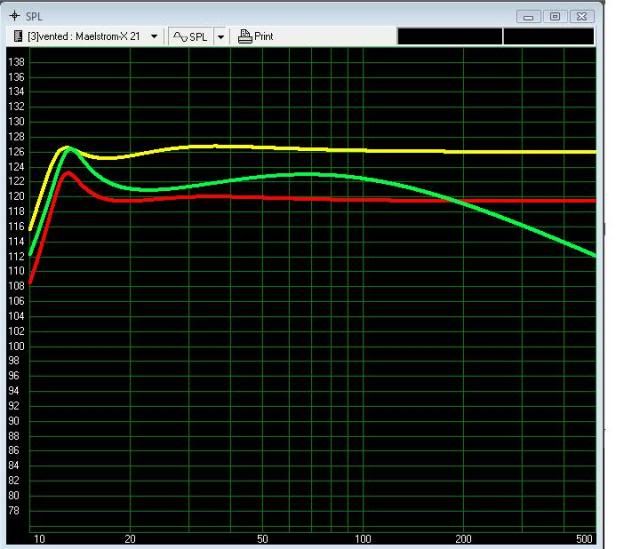 SPL HPed