Discussion Starter
•
#1
•
I'm seeing this unit pop up for sale. I will only use it for the FM Tuner and add a TT (utilize the CD or Tape inputs I have a phono pre-amp). (probly add a CD player.....tbd later)
It's a 5.1 ch system pre HDMI days with 120w x 3 8ohm and a sub pre out. But I just want a cool vintage integrated amp for music only and the meters are cool as sh** too!!
This was not sold in abundance during the 90's that I can tell.
Just looking for any thoughts and/or anyone's possible experiences with this unit.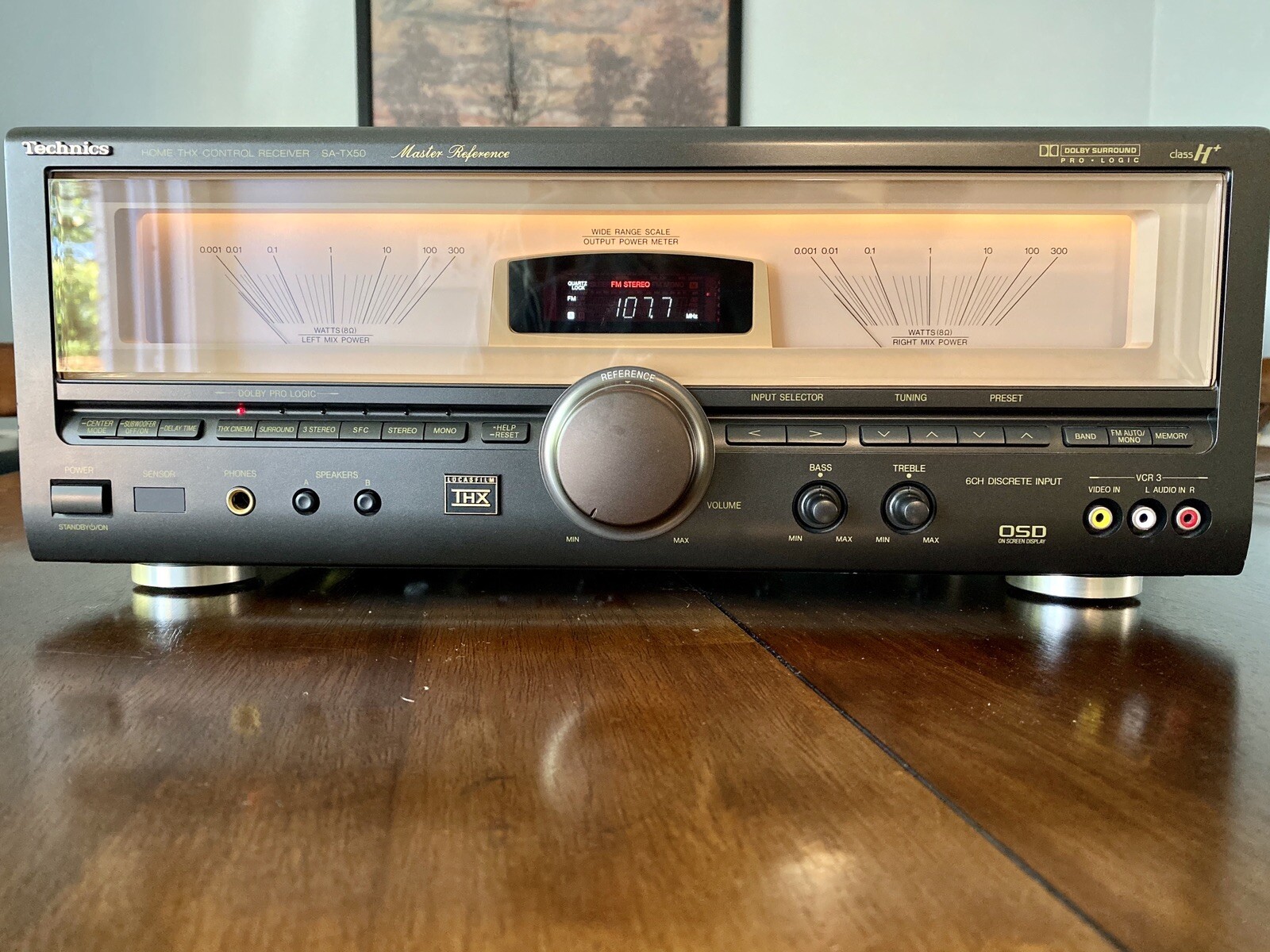 DETAILS
The power amp section of the SA-TX50 featured Technics' original Enhanced Class H circuitry to release high output and space-saving dimensions. The 5-channel system provided 120 W x 3 and 100 W x 2, and also solved the distortion issue common to conventional Class H systems. Furthermore, it met the surround sound requirements for Dolby Pro Logic, which specified "using the same speakers for the left, right and center channels and driving them with the same power level." The SA-TX50 was equipped with a THX audio decoder to offer the THX sound system developed by Lucasfilm Limited for home use. The SFC (Sound Field Control) allowed the sound field to be selected from seven types, such as Hall and Live House. It also reproduced surround sound from stereo sources that were not Dolby-encoded, such as CD.