Tonight I had a second look at a different 5030, I didn't get a chance to check the THX mode on the previous 5030. The gamma is ~ 2.4 and a little too much for my preferences. The color gamut is also tweaked a bit but not bad. It's ok, but natural mode is better.
Here's some quick observations:
The ideal mode for best 'out of the box' experience is the natural mode, low lamp, factory gamma setting. Grayscale still needs to be corrected, but not as much as when shifting to high lamp. This definitely needs a separate calibration. I like the memory modes that can be labeled, it makes it easy to select the preset calibration for 2D High / Low, 3D High, etc.


Color gamut performance is excellent for this price point, this is the 2nd copy I am calibrating from a different batch than the first and color gamut performance is consistent between these copies. Saturation tracking is even better than the Planar 8130 which I was using recently for reference color checks.


Gamma tracks fairly well and it's a good thing because setting the gamma is not a fun exercise.


Last year, the HW50 was a top pick for very good out of the box color gamut and gamma settings. The 5030 easily matches and possible exceeds this year. It also responds well to a color calibration through the glasses. It needs correction, but it's well within the limits of the built in controls for great looking color in 3D.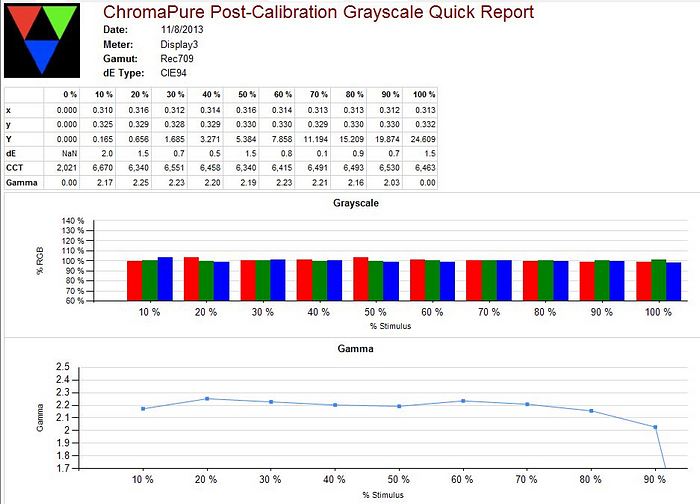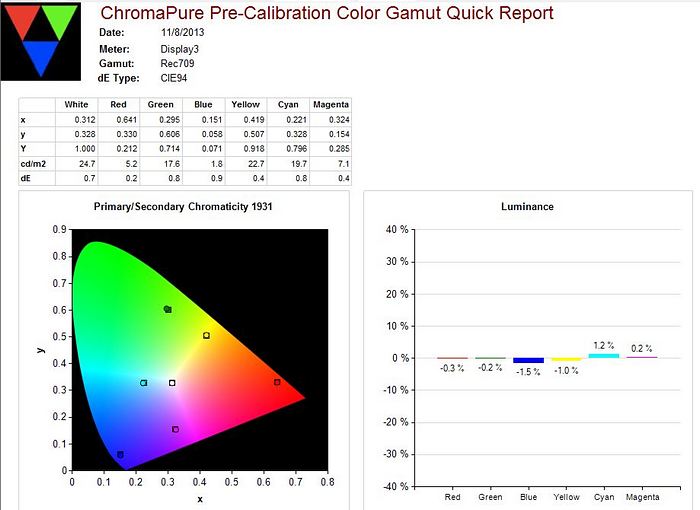 This is impressive for a projector in this price range, saturation tracking and luminance are well behaved. Overall color looks great after a grayscale calibration.