Discussion Starter
·
#1
·
Over the past year, my wife and I have been engaged in a part time home theater/games-room renovation in the basement of our home. Included are some "in-progress" construction pictures. We're about 2-3 months away from "completion". Our ceiling tile is on order and due to be delivered mid-february (black 2x4 acoustical ceiling tile, to be hung using the Ceiling-link tracks to maximize headroom in our 100" headroom ceiling.)
Room Size:
20'wide by 18' long (odd shaped room - see floor plan below)
Equipment List:
Optoma HD70 720p DLP Front Projector.
Yamaha HTR-6060 7.1 HDMI Receiver with 2 HDMI Inputs
Sony DVDS43k Upconverting DVD Player
Motorola 6280 HD PVR.
Speakers:
on loan. Aiming for Axiom Epic Midi or Epic Grand Master HT Package in the next 2 or 3 months.
The builder insulated and framed the exterior walls, and roughed in plumbing for a full-bath (that would become my wet-bar area). My wife Nic and I decided that 4 bathrooms in the house were just too, and that 3 should be sufficient. We roughed in some electrical, built some partition walls, and hung and mudded the drywall over the course of the first 5 months of the build (Weekend warriors with not enough enthusiasm for mudding and taping I'm afraid.)
We determined early on that we wanted 2 rows of seating.
Floor Plan:
Here is a rough layout of the basement footprint with some sketched in partition walls and measurements.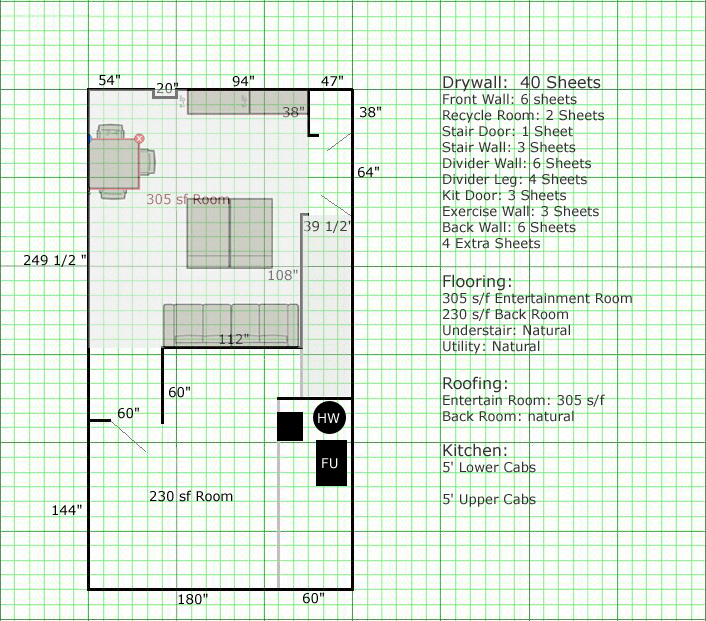 *Apologies in advance for the dusty camera lens in some shots.
Stage Preview 1:
Our riser under construction.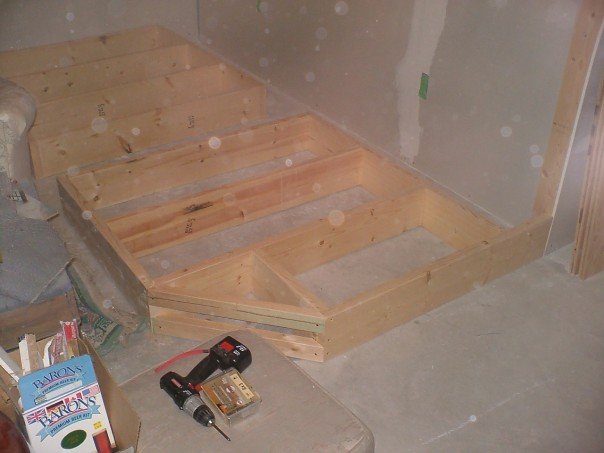 Stage Preview 2:
Finished construction, filled with insulation, and sheathed with plywood.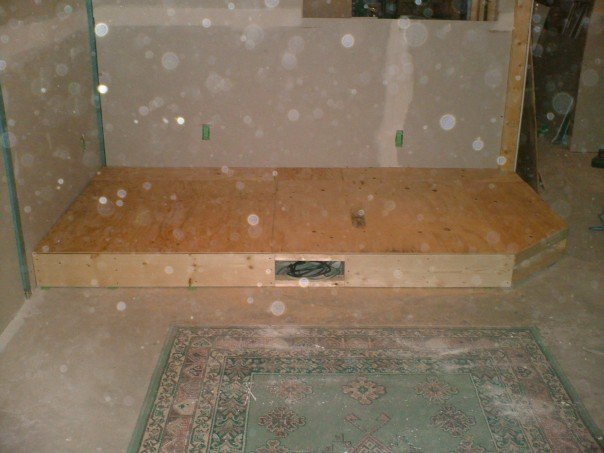 Stage Preview 3:
A port at the front will house a couple AC outlets, a Subwoofer cord, and a run of 12g speaker wire (just in Case). It also holds an SVGA cord so that the projector can be hooked up to a laptop.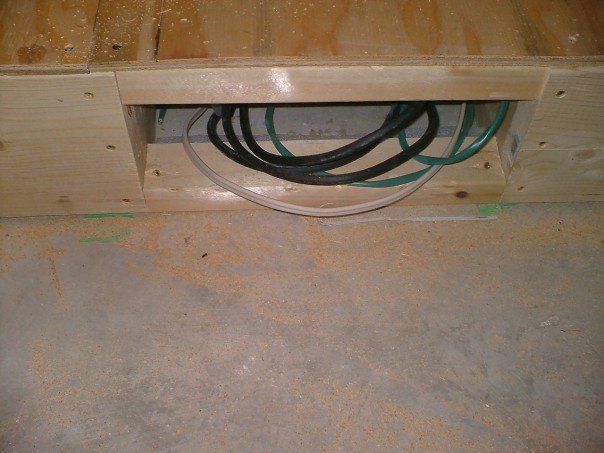 Carpet Tile Preview 1:
We went with Delta-FL Dimple Membrane and commercial quality carpet tiles for the flooring. The membrane affords a warm feel underfoot to the floor, and the carpet tile is an alternative to wall-to-wall broadloom. We're please with the results so far.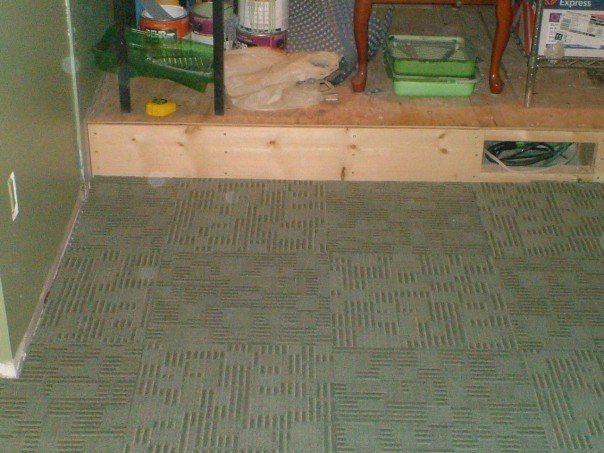 Home Theater Colours 1:
Nic chose our wall colours to compliment our carpet tile.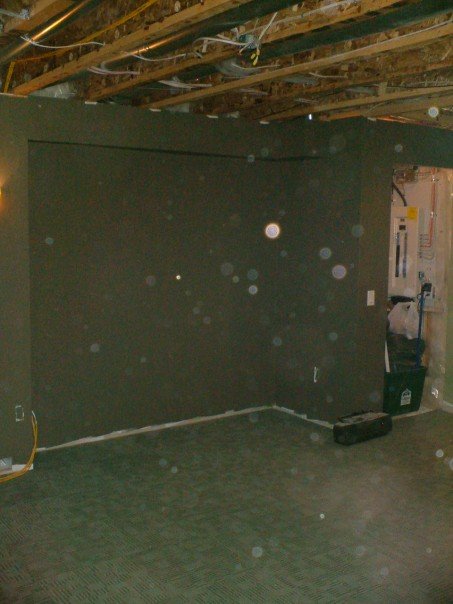 Home Theater Colours 2:
All the "junk" is piled on the platform while the flooring is worked on.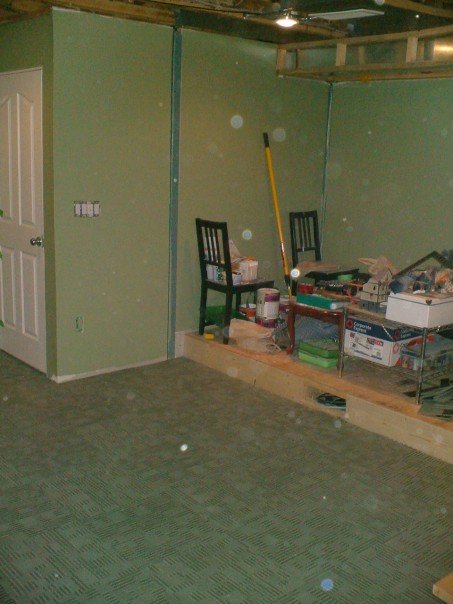 Home Theater Colours 3:
Here you can see the wet-bar (bathroom) rough in plumbing and some left over platform lumber.