Discussion Starter
·
#1
·
I'm in the process of building a HTPC with some parts from my old gaming rig. I've pulled them off the shelf and put them to good use!
Hardware:
Lian Li PC-C32 HTPC Case (black)
ASUS RAMPAGE EXTREME Motherboard
Intel QX9770
XFX 5750 "BLACK EDITION" Edition Graphics Card HDMI -new
Mushkin Enhanced Redline DDR3 4GB 2x2 Timing: 6-8-6-24 -new
Pioneer BDR-2203 Blu Ray player/Burner
(2) 1TB Western Digital Caviar Green HDD -new
CORSAIR 650 W PSU
HK 775 CPU cooler "Murdered Out"
355 Pump
BitsPower Multi 80 Res
Progress so far!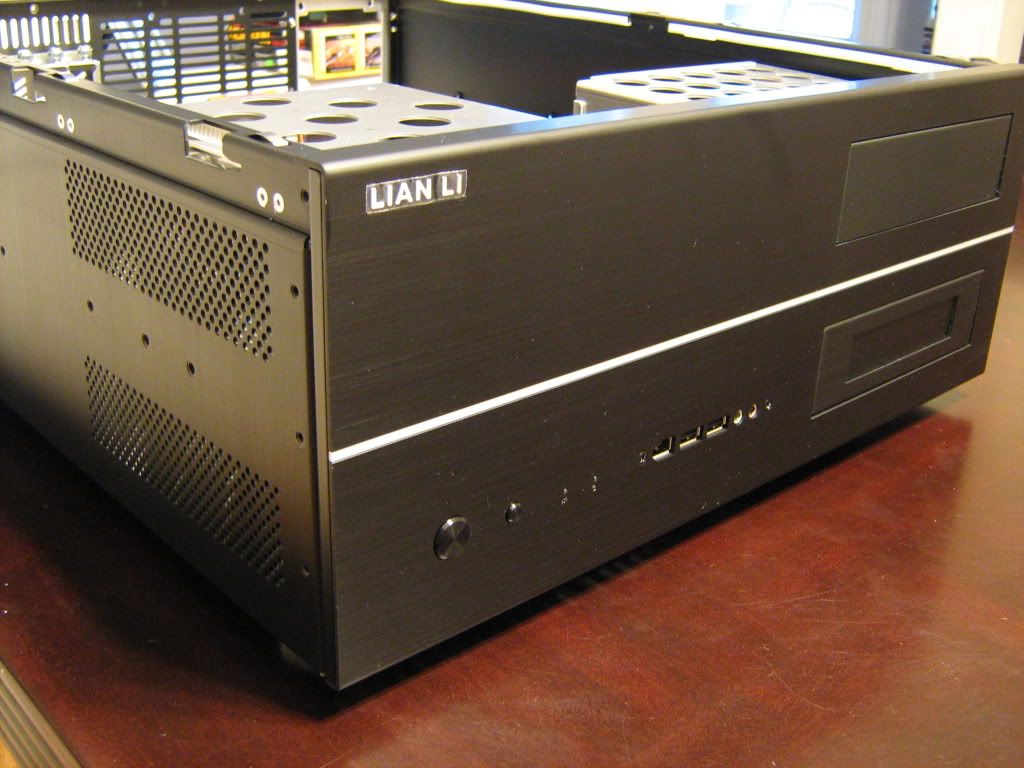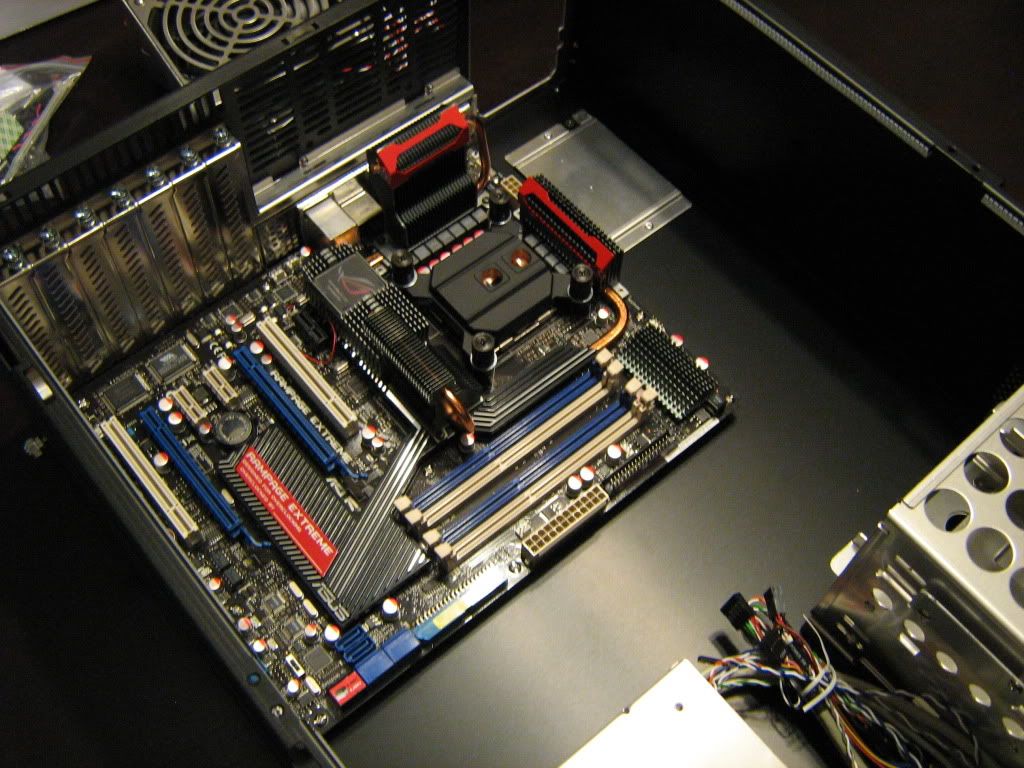 Now the other day I was looking at the case and it occurred to me that I could mount the 120.2 radiator internally.
That radiator is for the build I'm doing for my Wife. That's why it's orange. I had originally planned to go with an ATi 5750 but I couldn't source a decent waterblock for it so I went ahead and upgraded the GPU to an XFX 5850:
http://www.newegg.com/Product/Produc...-454-_-Product
This would be the GPU with a HK waterblock: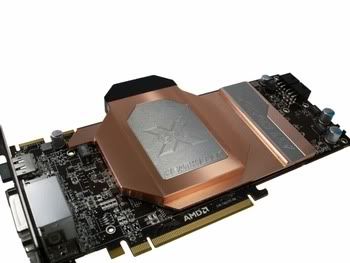 Now the murdered out heatkiller CPU block may be replaced with a chromed block I have on hand to look more uniform once I get the GPU waterblock chromed. I know it'll be in a HTPC and you'll never see it but the chrome will keep the copper from oxidizing over time. Heat transfer loss would be minimal with this mod.
Should have more updates the weekend!