77" A80J, 48" LG C1, X4700H, 5.1.2 Infinity Primus + Bic PL200
Discussion Starter
·
#1
·
Not much info on them yet. Just came out. Thinking of picking one up for a bedroom tv (43in). Trying to find out the difference from the D series. It says improved black level, but thats all Ive seen so far. I wonder how the buzz is, and if it has brightness pops.
Seen them at a few websites and HHGregg for $499.
There is a very basic review out there, but cant link it.
Updated info.
Picked up the PN43E450 for a bedroom tv. Here is my quick review.
Happy to report no brightness pops, and no excesive buzzing (its there, but you cant hear it unless you are dead center, close, and are trying to hear it). For a low end plasma, has a better then average picture quality and black levels. Speakers actualy arent bad either. Plenty enough for a bedroom TV, though youll obviously want a real surround setup for a living room or home theater setup.
Was able to get mine for $405 + tax. Going rate is $499, and sale prices are about $449. At $450 or less, I dont think there is another TV better in the price range.
Pictures
Stand Installation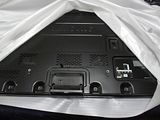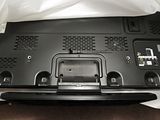 Ports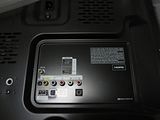 Remote and Items
Out Of Box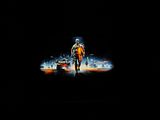 After 15min Simple Calibration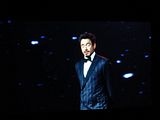 Ill try to get some better pictures later. There are lines that show up in the pictures, and not sure why.
15 minute calibration settings with Lagom test, for no ambient light bedroom viewing. Using HDMI from laptop output with Intel HD3000, 1920x1080 @ 60Hz (letting the TV down-convert).
Mode - Movie
Cell Light - 14
Contrast - 93
Brightness - 44
Sharpness - 0
Color - 55
R/G Tint - 50/50
Color Space - Native
White Balance
RO - 21
GO - 28
BO - 22
RG - 20
GG - 27
BG - 23
Gamma - -1
Dynamic Contrast - Off
Black Tone - Off
Flesh Tone - 0
Color Tone - Warm1
Size - Screen Fit
Digital Noise Filter - Off
HDMI Black Level - Low
Film Mode - Off