Discussion Starter
·
#1
·
Whoever is good with this kind of stuff...
Anybody here know a bit about components like capacitors. My TV has been powering on, staying on for ~15 seconds, then turning off and restarting, over and over. From forums I have read, people with my TV have had issues like this and it has been the ballast board and/or main board. I took my rear cover off of my TV to look around, and I turned it on while watching, and when it kicks off, I can see on the ballast board a thing that looks like a capacitor glows blue and makes a high pitch buzz noise when the bulb goes out and the TV resets. I assume this is not normal. I have heard this noise since I have had the TV though, which has been roughly 3 years. Never had this shut off and back on problem before though.
Here it is, and it making light. (tough to see, it's hidden behind plastic crap)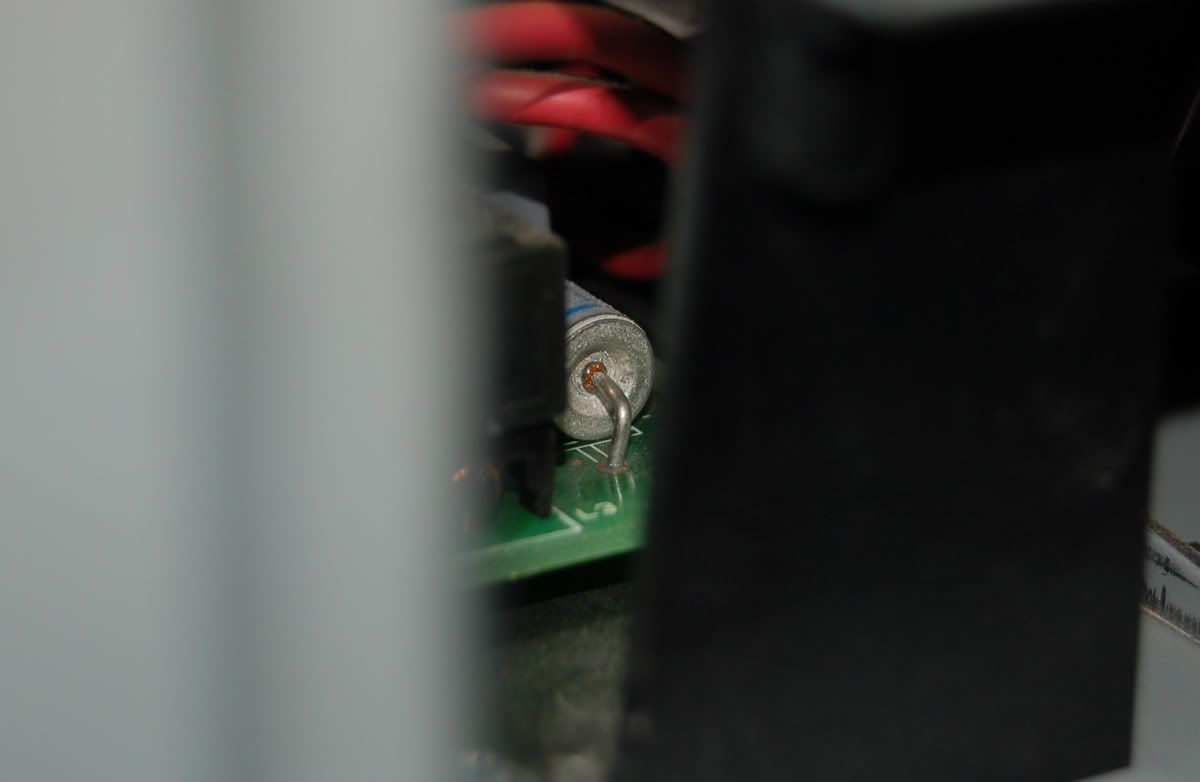 Looks like it has an opaque cover that still allows light through. What is that thing?
I'm worried because they also said that when Samsung does the repair, they also replace the main board with the ballast board. I can buy the ballast board for $60, but cannot purchase the main board anywhere. I think maybe I could swap out the ballast board and be OK, at least for another 3 years, since that is how long it's lasted. Samsung seems to think something on the main board causes the ballast board to fail.
Anybody have anything helpful for me? I'm confident I can do the repair myself, I just lack the technical knowledge to know exactly what is going on, just going by what other people have said fixed their issue. Really wanting to avoid sending in, or having someone come out to repair my TV out of warranty.
Just purchased the ballast board anyway, I think that may fix it, I'm just wondering if anyone has had similar problems, or has any insight as to what may be causing this, or what that little thing in the picture is. Thanks