Discussion Starter
·
#1
·
So I have built walls up until the point of the screenwall and I need to start making some final decisions. I did two newbie screenwall mockups in sketchup. What are your thoughts? I did go so far as to make sure the angles for the speakers are correct for the 7.1 setup (~24*) I don't have the sub and center placement figured out yet, or whether or not I would have a top header to the wall either. The screen options I "think" I have are
1.78:1 --> 100"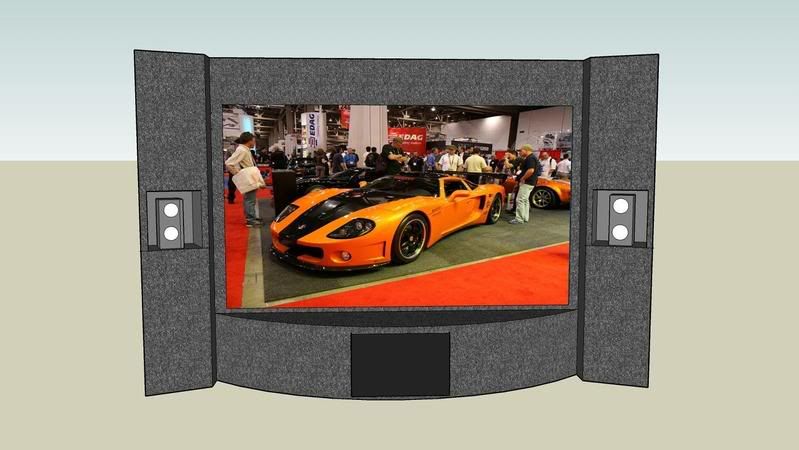 or 2.35:1 -->96"
The total available open space is ~8' with the side stands in there, total height is just over 7'.
The projector will be mounted about 11'-12' away. First row of seating is about the same.
I know there is concern with putting speakers in a boxed out portion of a "wall" as well, but I'd like it to have a clean look and I will be hiding some plumbing, which is the need for the colums.
Where it is now...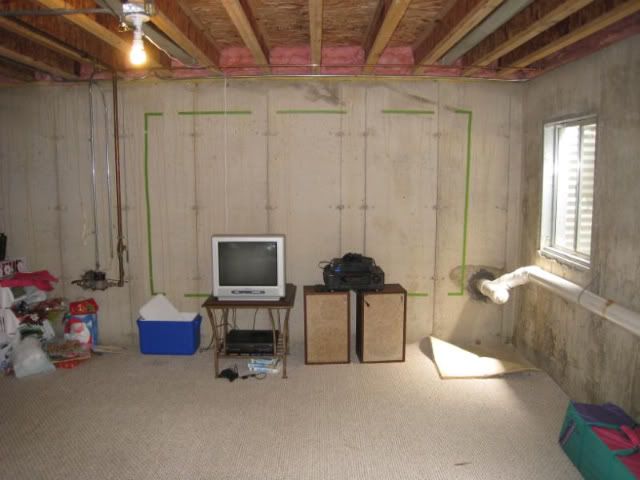 Thanks for any help you can give, I promise my build thread will start soon.