Discussion Starter
·
#1
·
Shown here below is a just completed 92" (darkest version 4.0 ) Silver Fire sprayed on a 92' diagonal LF Mirror. If you note the unpretentious surroundings, you'll accept the stated fact that this screen/PJ combo resides in a little rustic ranch house that sits just across the lake from MississippiMan's Barn Home. It belongs to my "Good 'Ol Boy" neighbor, and was a Christmas present (...not an unwise thing since he owns a small arsenal
The pictures, although the background appears dark, were all taken in considerable ambient light, and the PJ used is a
Z4
with zero calibration done, and NO Iris adjustment. To my reckoning, there is almost no adverse attenuation of light happening, so how that will relate to an actual figure representing "gain" is subject to conjecture. But conjecture would lead almost anybody to figure the gain is up and over 1.0 by some margin. Not at all bad for an ambient light application.
This first shot was taken from 15' away and using Full Flash mode. To date, in all my previous experience, never have I seen such an image projected from a 1000 lumen PJ stay up and be noticeable, let alone show color and definition when assaulted by a direct head on Flash.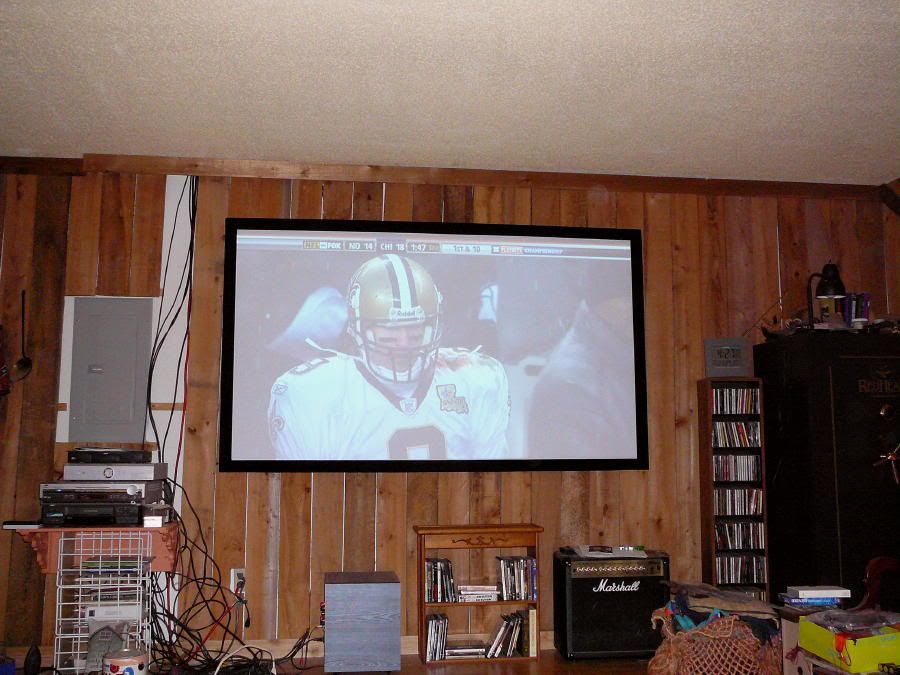 Here is the same exact frame shot with no Flash.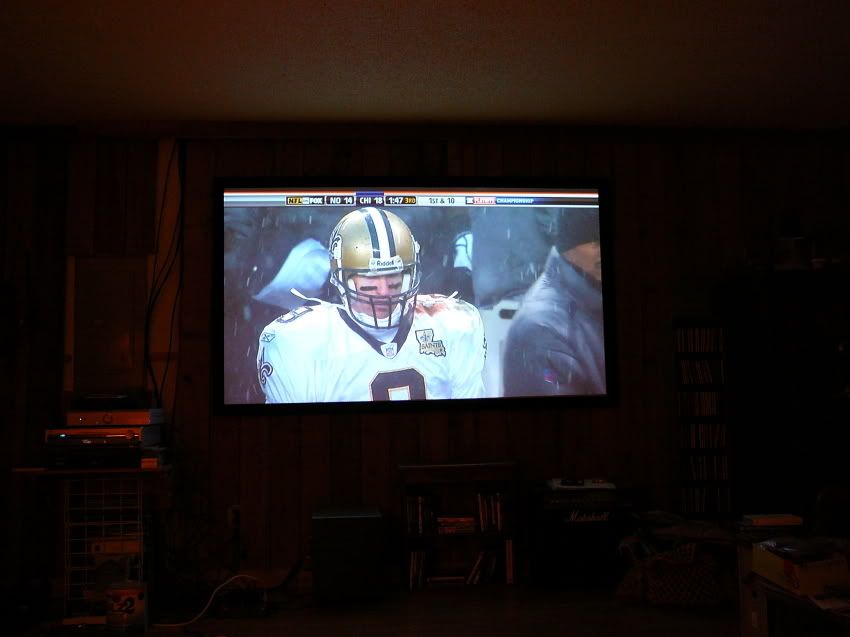 The catch that sank the patriot's hopes.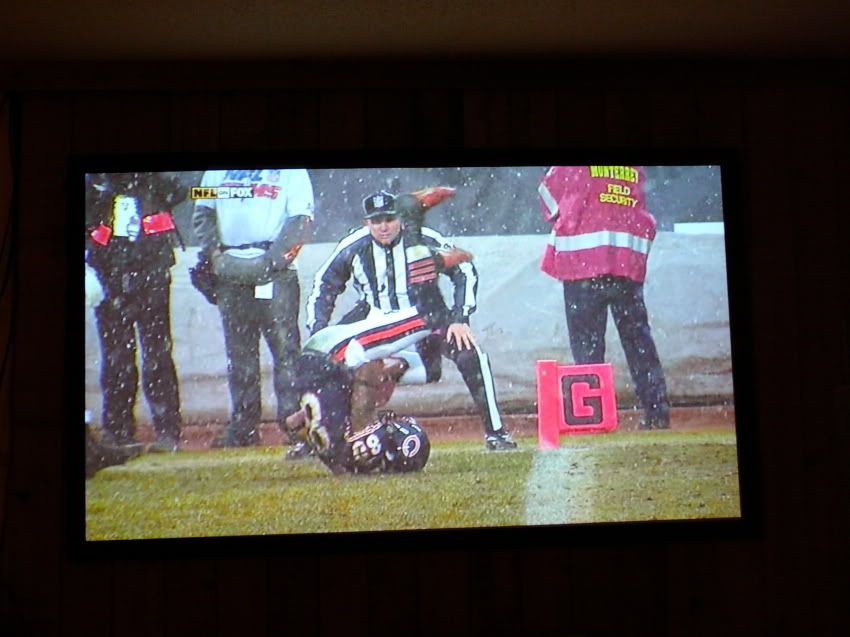 The Saint's Coach looking mighty glum......
Ditto the Saint's QB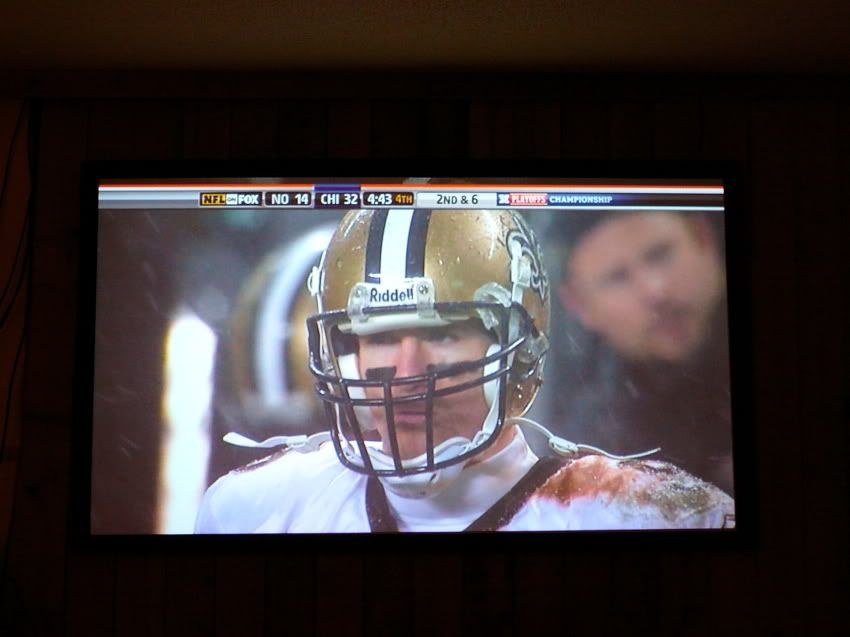 Bear Feet on a Saint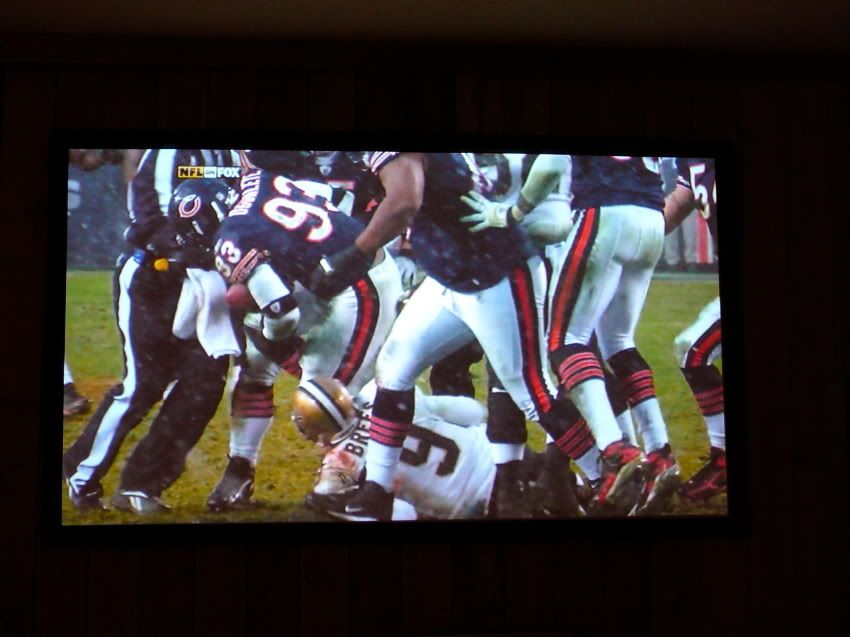 Waiting to see if a Challenge is upheld (...it wasn't...)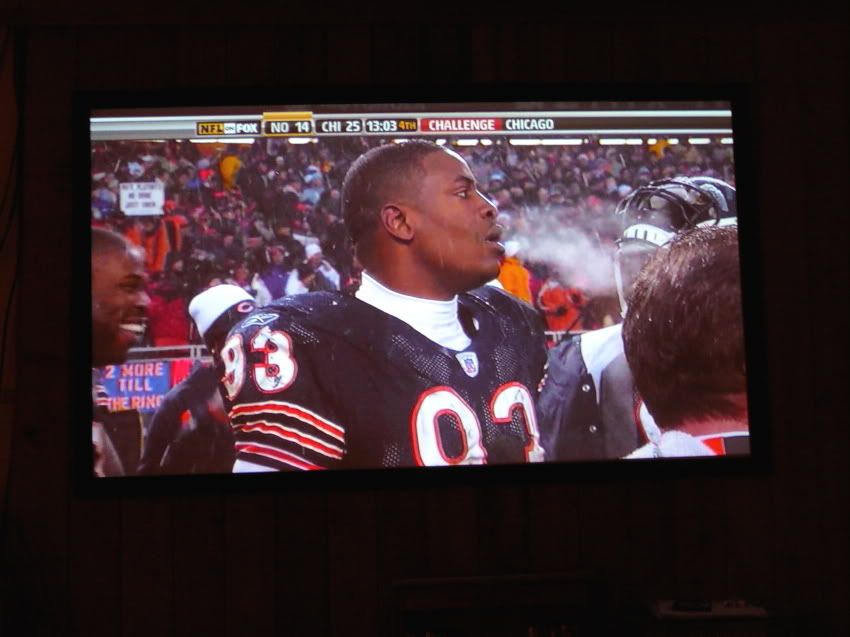 A buncha Bears plotting the demise of the Saints.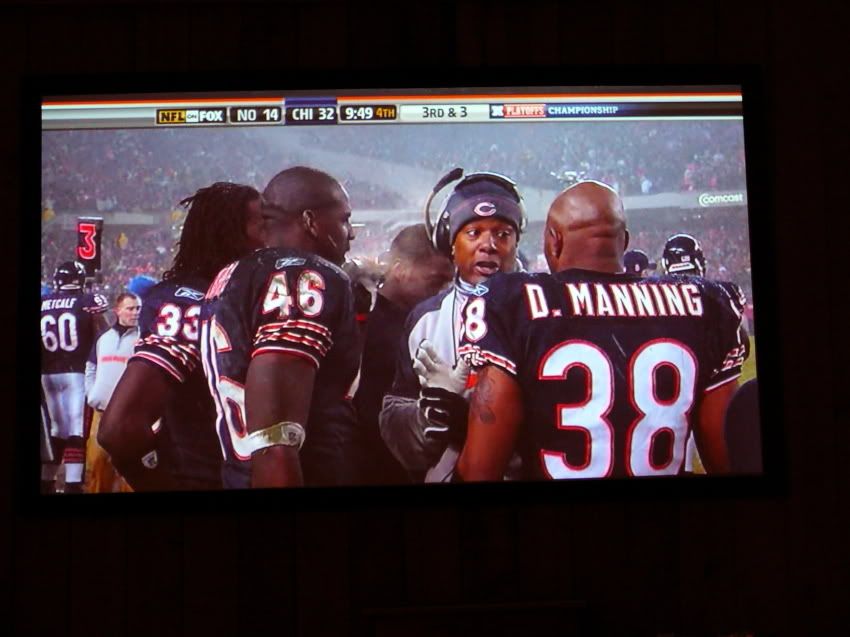 All of the above were taken off a HD broadcast, using a Panasonic DMC-TZ1K Digital set to "Auto". The next round of images will be comparison shots, and will replace most of these in this location.