Discussion Starter
•
#61
•
So, all the drywall stuff is finally done. YAY! It takes forever in between muds. Anyways, I picked up my black paint for the soffit faces yesterday. I'm using Mouse Ears Black from the Disney colors. And yes, it is really deep dark and black. A tip that I picked up from Brad's theater build from another comment.
And then I finally put the carpet back in on the side and that was awesome and easy.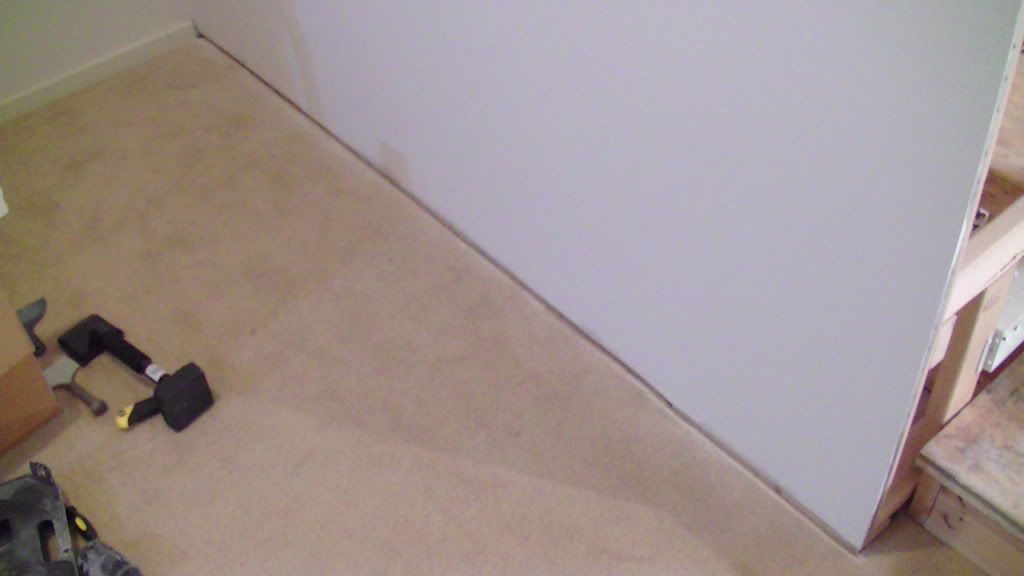 Hopefully I'll be able to get in on the Star Ceiling action this weekend or the next couple of days.