Discussion Starter
·
#1
·
I'm in the process of planning how to set up my HT now that my wife has requested I do some sound isolation/soundproofing on the room (darn!
)...
I am curious how you guys have your "sound distribution" set up. I think I am on the right track, but I wanted to get some input.
I have an area that is currently built-in shelving (35" wide x 17.5" deep x floor to ceiling) that I am planning to make into my AV rack.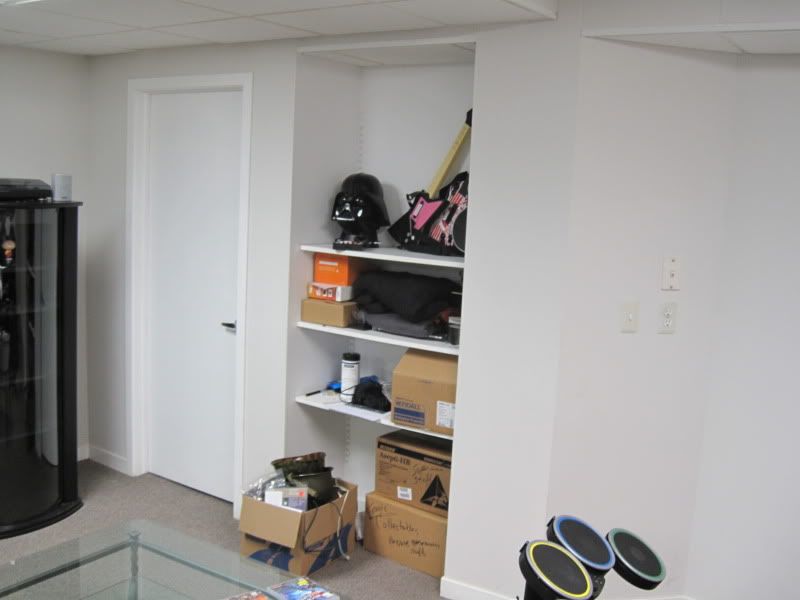 I was going to use this wall plate to distribute my audio:
2 Gang 7.2 Surround Sound Plate
- I currently only have 2 sub, but I want to put a plug for a sub in the front left of the room and the back right of the room in case I decide to change things up. I figure that I can split off each of those plates for multiple subs if that ever becomes an option as well.
Do most of you use speaker wall plates at your wall mounted surround locations, or do you just run the wire out of the wall? I saw a suggestion of running wire from a plate with a hole in it too.
For the video I was going to pick up a HDMI plate and modify it slightly to add a F connection to the same plate for my incoming digital cable.
For your projectors do you run your HDMI cable to a plate, then run a separate cable from the projector to the plate, or do you just run your HDMI cable right to the projector?
Any suggestions or thoughts would be appreciated!  
theaterroom.pdf 208.6005859375k . file