Discussion Starter
·
#1
·
Hey guys- Just received my Pinnacle MB8000 5.1 and will be getting my Denon AVR-1610 next week. I plan on setting up next weekend and would like some placement suggestions. Below is a rendering of the room everything is going in.
*PLEASE NOTE*
The closet area comes all the way up to the molding around the brick area on the right side. There is NOT another piece of wall as shown in the pictures.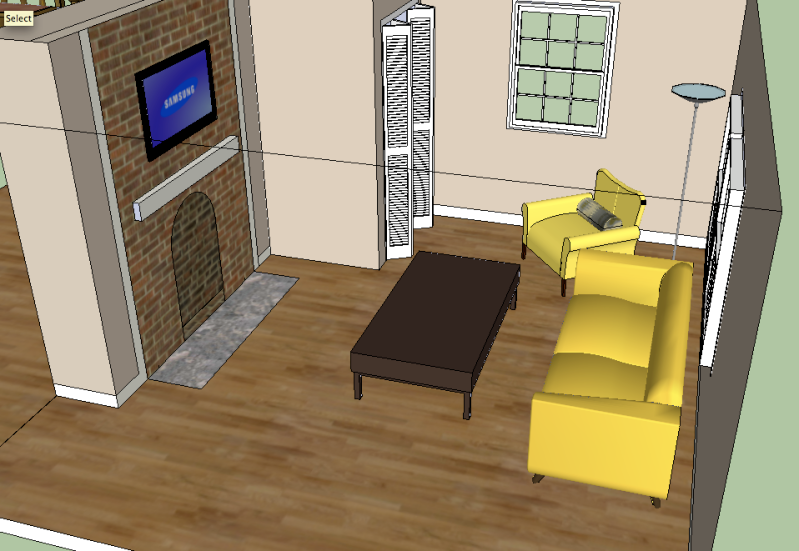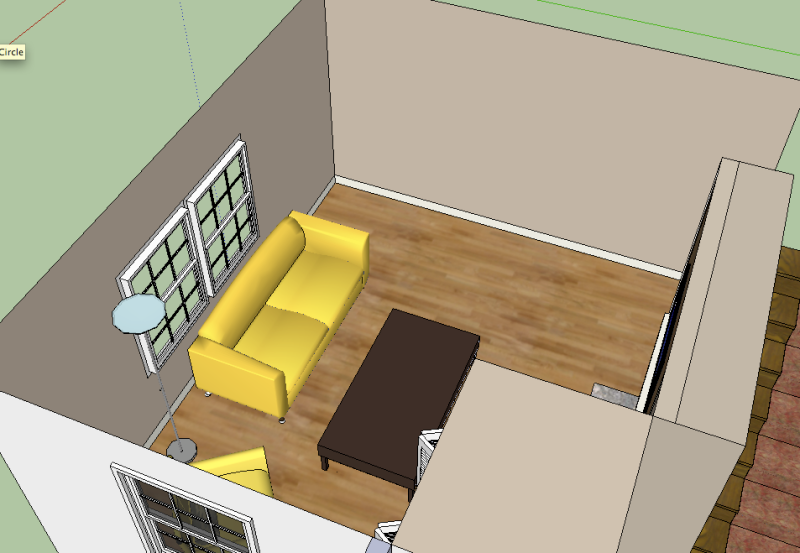 The room is:
15x 12' at the door way
15x10' at the fireplace
15x9' at the closet
Im going to put the center channel immediately under the TV and the rear Satellites mounted on the wall about 1' away from the front wall of the room. (i.e., level with your ear when seated on the couch). The closet will house all of my components.
My questions:
- Should I mount the FR, FL channels high on the walls in the corner by the closet and above the doorway or on the white trim strip around the brick/fireplace?
- Would I be ok to keep the sub in the closet? Id like it being concealed, and I also know it's recommended to only be 3-4' away from your front speakers.
- Is it ok to have 2 speakers (RR, RL) at ear level and 2 speakers FL, FR near the ceiling? My ceilings are 9' tall.
Any other layout recommendations? The room isn't the best to setup a home-theater, but it's my first house, Im 23 years old, and am quickly getting tired of the TV speakers. Thanks a lot, I look forward to reading your replies!
-Matt