Discussion Starter
·
#1
·
I'm a terrible "verbalizer" so heres a few pics of my proposed layout. Its a 210"x175" living room with a large opening into the kitchen, an angled wall at the left front corner, and an off-centered couch/TV position. I'm stuck with where to start:
I was originally going to get the Sony CT350 soundbar/woofer but after hearing it today at Crutchfield, I was only mildly impressed, and I do not feel it would compliment my new 55nx810 very well.
I then decided to start looking at 5.1 or 7.1 systems, I'm trying to avoid HTIB, so I was thinking an Onkyo receiver and god only knows what speakers. Really I'm just trying to decide where to start, 5.1 or 7.1
Now the issues: I don't know if the large opening on the left wall(from the viewing position/couch), the angled far left corner, and the off-center TV/Sitting positions will have an adverse effect on a surround setup.
1)The large opening for the kitchen I'm thinking may not be a terrible issue, It would just minimize any sound reflection and possibly lessen the surround perception.
2)The angled front left corner could cause an issue for the left front, only because I want to mount the speakers on the wall, about a foot from the ceiling, but that angled wall would require me to either mount it on the flat portion, which would put the left front 24" more inward than the rear speaker, or I could mount it in line with the rear speaker, but it would be 24" further/deeper into the room than the right front speaker due to the angling of the wall.
3)The off-center TV/Couch positions may or may not be another issue. From my optimal butt-crease in the couch, I'm a few feet off center in the living room. Will this affect the surround effect with the speakers mounted as deep and as high into the corners as possible(as in, tucked away as much as possible to lessen the amount the speakers stand out)?
4)Next would be an issue if I were to go with 7.1, since the left wall only extends 42" into the room, that means the left-mid speakers could only be mounted 42" forward of the rear wall, and considering the couch jetties out almost 40" from the wall, it would be almost in line with my left ear from viewing position. I could mount the right-mid speaker 42" from the rear wall as well, but it will be an additional 5' further away due to my off-centered position. I only worry the left-mid and right-mid would be overwhelming because they would be directly inline with my ears, and I'm affraid that would lessen the effects of the rear and forward facing speakers.
5)Im completely new to the surround sound game. I've done a little research but not enough, obviosly. So if you have any other suggestions, feel free to share
The following images are of my living room and kitchen(for reference) to show the size/shape/features of the living room. Anything that I include, is considered a fixture b/c I cannot move them due to outlets, vents, windows, etc, so moving them isn't an option. I've circled the 5.1 placement options and 7.1 placement options, as well as included the original in case you have a better suggestion
Thanks for your help
Original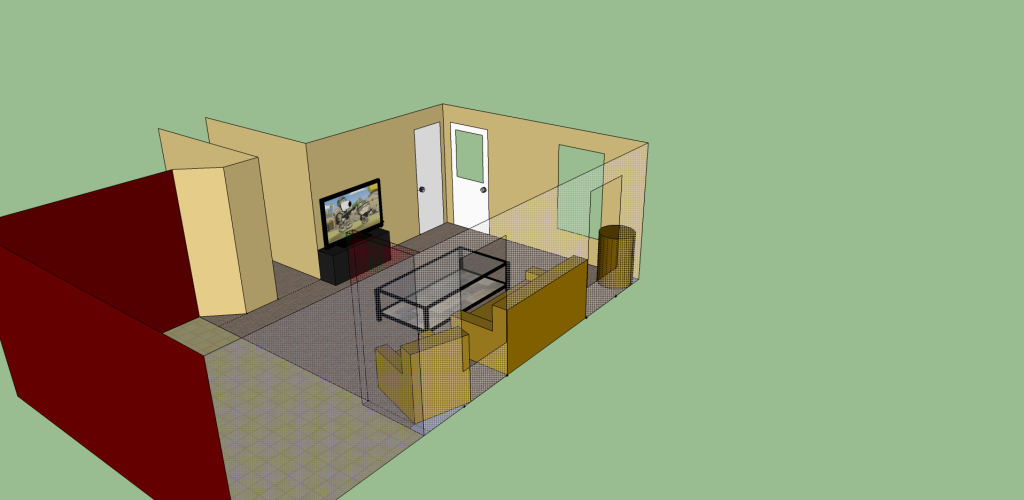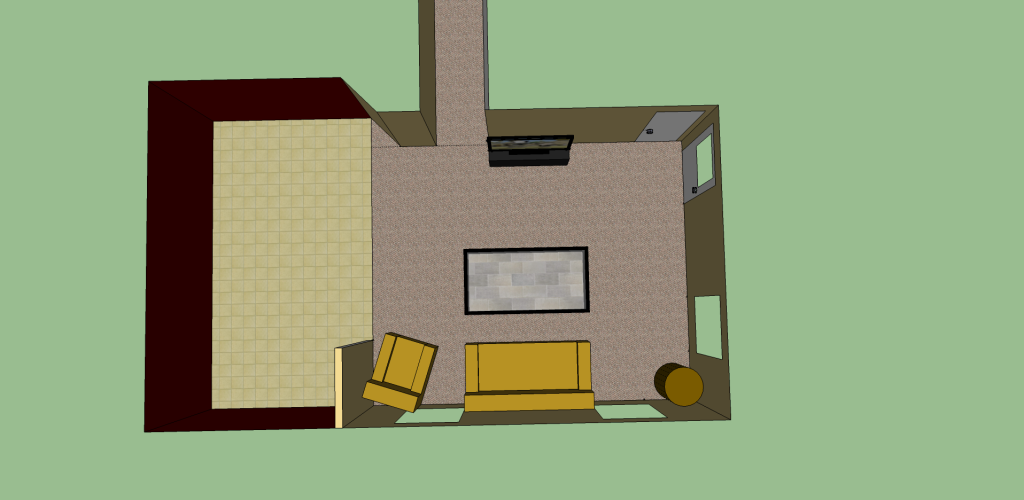 5.1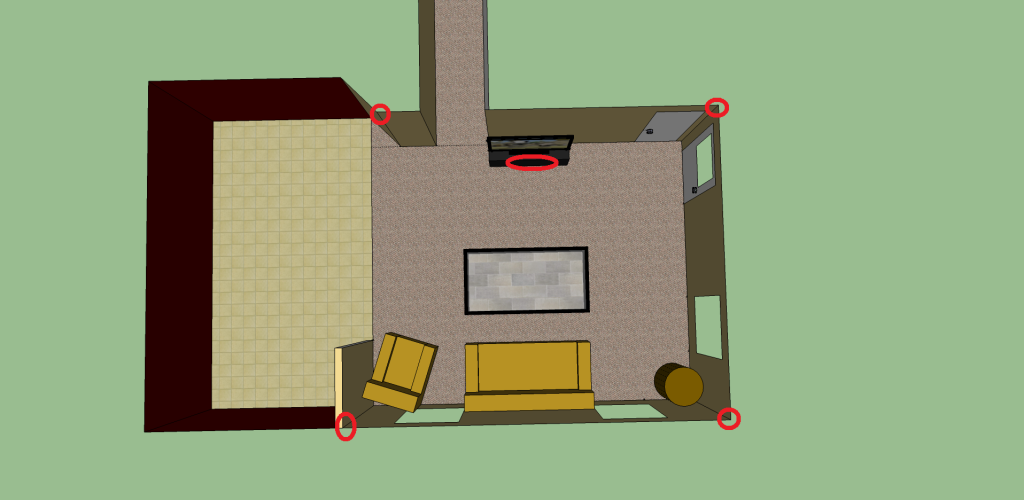 7.1