Discussion Starter
·
#1
·
The source discs came from the Australian version I received a month ago. The encoding and transfer is the same everywhere including the US version.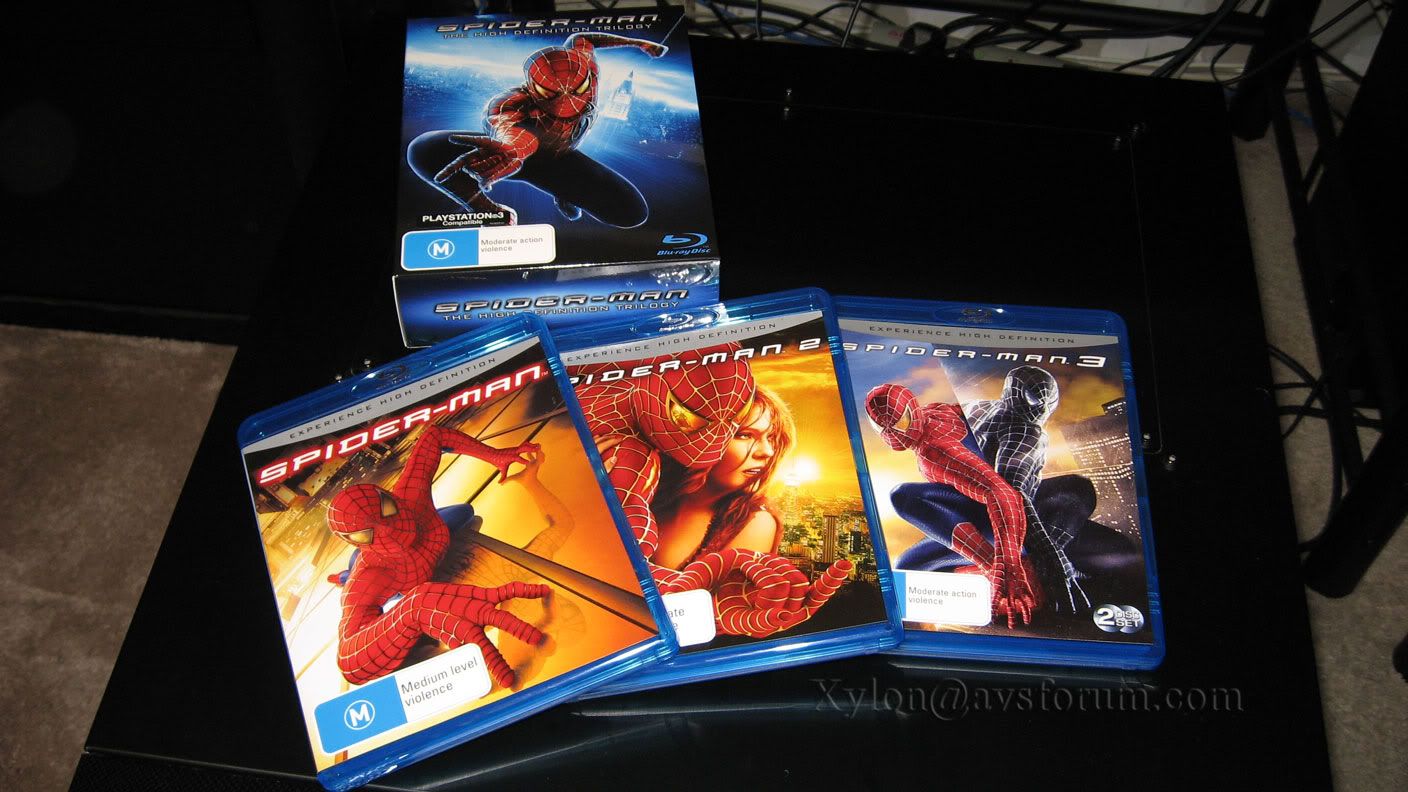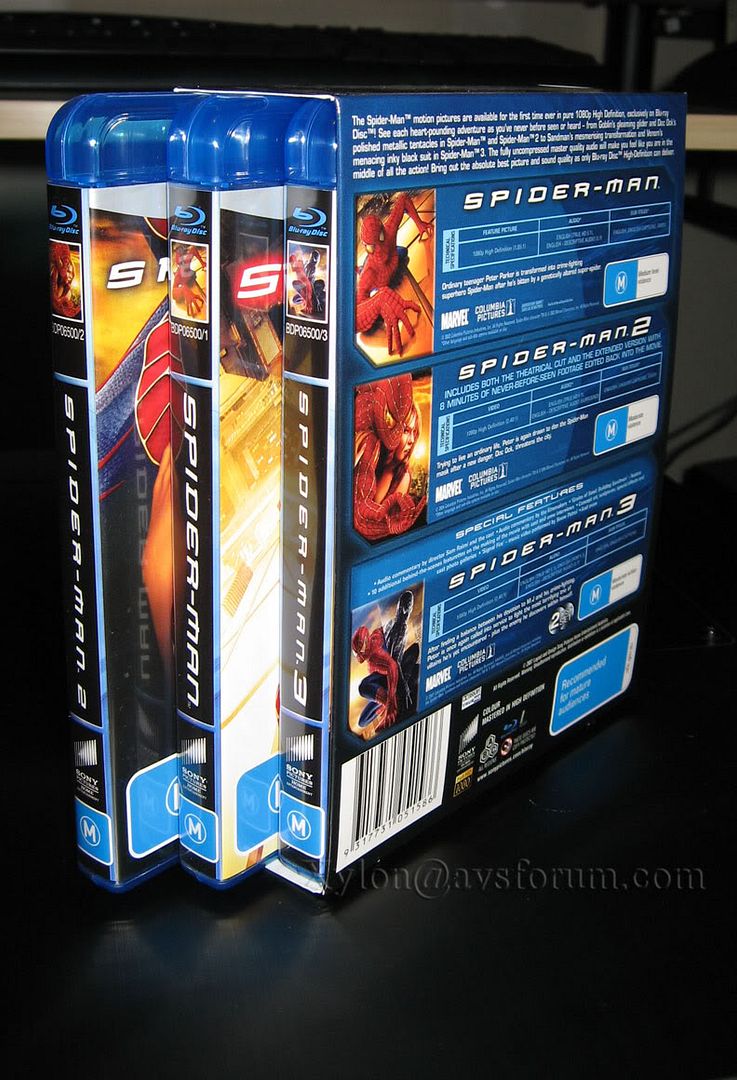 Like the Matrix Trilogy HD DVD release you don't have a choice selecting which movie to get. You have to spend extra for something you have no intention of watching
again
even if its in HD. To early adopters - meaning
YOU
- this is not a significant deterrent. This is the flagship release from Blu-ray and expectations are high regarding PQ and AQ. Based on the recent PQ performance of top tier BD release there is no reason this will disappoint. AQ are reference quality and demo worthy with SM just a tad lower. The other just have a little more bass and more active surrounds. But overall excellent quality.
About the PQ overall? Lets just say 2 out 3 of aint bad
You have probably guessed which part of the trilogy I'm talking about. The other two (SM2 and SM3) PQ are top notch solid upper TIER 1 without a doubt. Sharp and detailed.
Just for this two its well worth it.
Now with that out of the way . . . .
. . . . Spiderman 1. What the h*** happened here? Yes, there is bit of extra detail over the Superbit DVD edition but other than that the overall PQ is dull, flat and is some parts - especially dark scenes - the PQ is almost identical to DVD. I may be too harsh to this title but compared to the other movies, the inferior PQ is jarring to say the least. I have HD broadcast -720p and 1080i somewhere I think (Hopefully I did not delete it) so
maybe
in the future I will post it too here for comparison. But for now we have:
Superbit DVD editions - except SM3 - wait till next week then I will post it.

Spiderman - 30.60 GB AVC

Spiderman 2 - 46.30 GB AVC - Including the extra scenes for 2.1 version.

Spiderman 3 - 37.5 GB AVC