Discussion Starter
·
#1
·
Somewhat off-topic, but I know there is a lot of trim expertise in the forums:
I need to trim out the stairs to my basement and realized that the adjacent wall is pretty wavy in relation to the stairs. I'm not sure to handle the trim here.
View from the top down:
View from the landing up: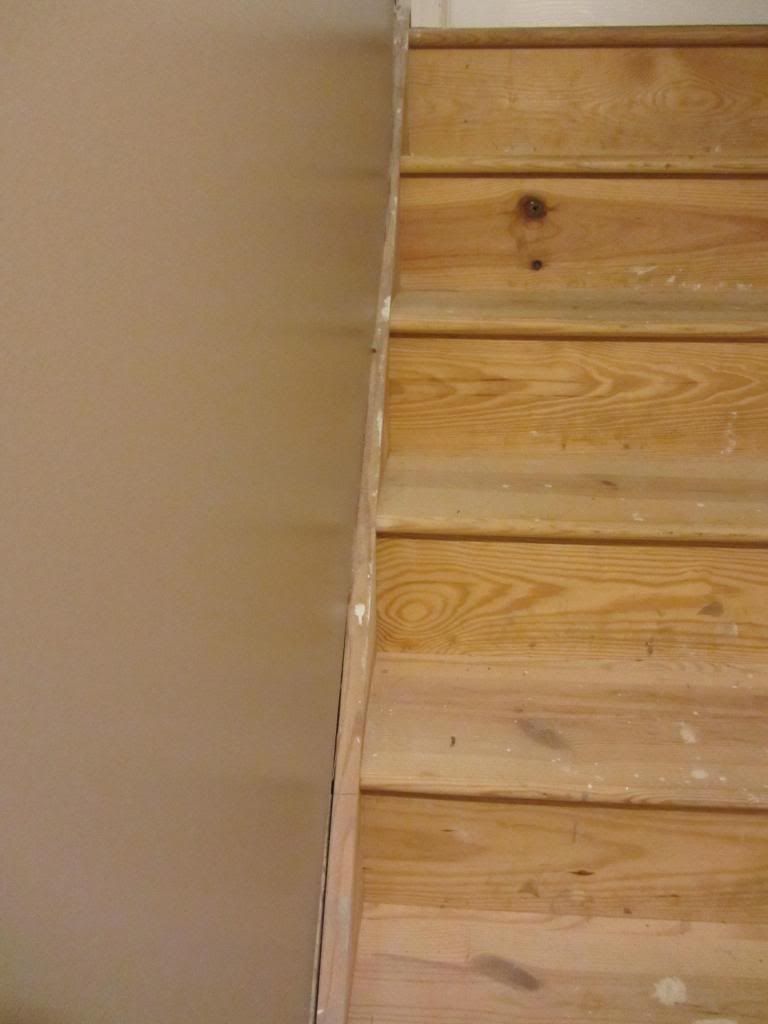 I am planning to have the stairs carpeted. Trim is all white painted trim throughout the basement. My initial thought was to paint the existing stair skirt board and add a piece of base cap molding on top to hide the skirt-to-drywall junction. Since the wall waves out, the base cap won't sit flat against the wall, and even if I could bend it to stay against the wall it will leave a very nonuniform reveal with the stair skirt:
Any ideas on how to best deal with this?