Discussion Starter
·
#1
·
I have a dedicated build thread in the other side of the forum, but I thought I would share the screen build over here as I have gotten many ideas and inspiration from more than a couple of folks here. I will be using 1.5" screen track (window type screen) to secure my Phifer screen material to the back of the border pieces. I wanted to use something that would be removable for future needs.
I started with two 2x8x10 wood pieces to transfer over the radius of my curved false wall.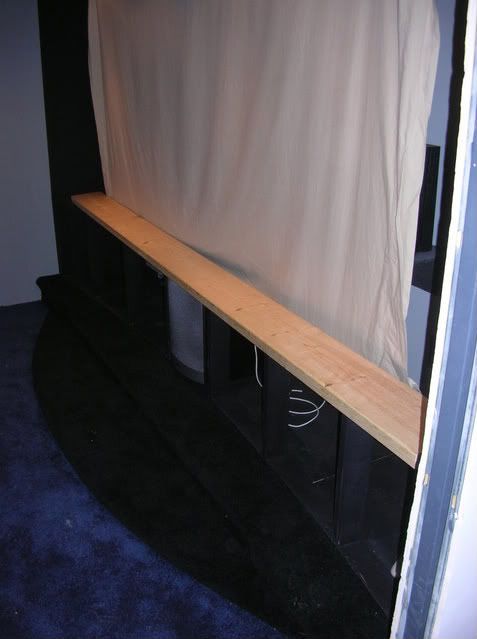 I thought the 2x8 would be enough to get the whole radius of the curve, however I was shy by about 1/2" on the backside. I figured I would try cutting one piece and if it wasn't sturdy enough I would go buy 2X10's.
Once cut though it was fine, very sturdy as a matter of fact.
You can see the arch on the front side which is what is important, on the backside you can see how it goes flat.
I was able to smooth out the curve a little better with a small hand plane.
Test fit on the false wall.
Then I was test fitting the vertical pieces 1x4x10's which make up the screen border and where the screen tracks will be attached to.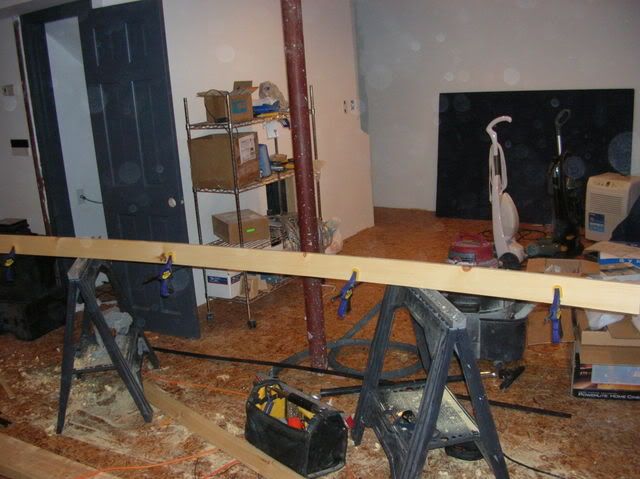 The 1x4's take shape extremely well and the curve I'm looking for is perfectly smooth. I cut 45 degree angles on the 2 horizontal pieces and now need to get the vertical pieces done. The 1x4's will be secured to the front of the frame with liquid nails and trim nailer. The inside vertical frame is simply made up of a 2x4x10 cut in half, just need to trim to the exact measurement that I need. My finished screen viewing area should be 110" wide by 46.5" high 119.5" diagonal for 2:37 aspect ratio.
I assembled the basic structure. I attached the 1X4's to the horizontal pieces as I described above. Then I attached the vertical frame pieces.
The first side attached.
Other side attached and stood up to see how stable it was and get the actual finished height.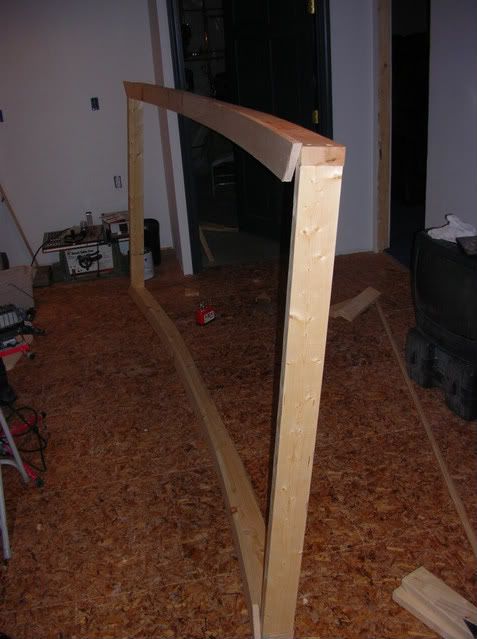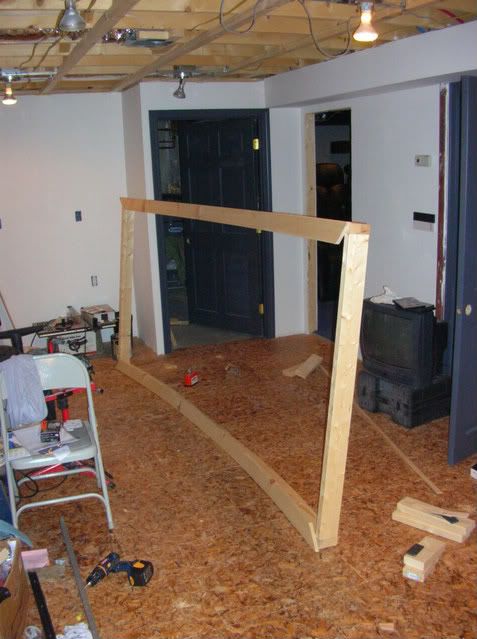 Laying back down with the side border pieces on. They are not attached as I want to get the velvet first so I can best figure out how to wrap.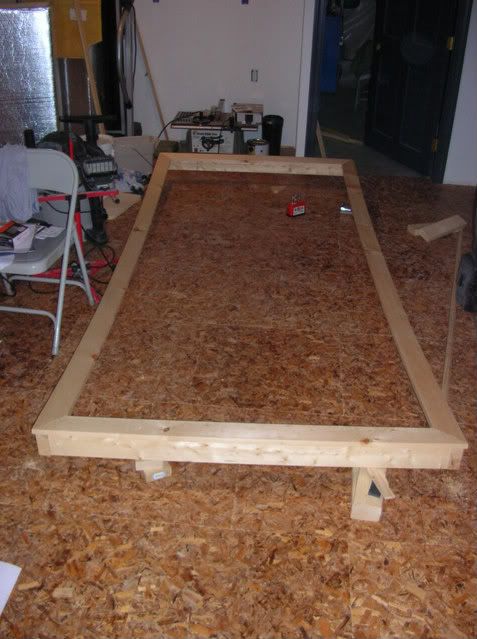 Won't get to do much in the next couple of days, but Friday night I hope to secure the screen track and by Saturday get the velvet, quite possible that it will be done by the end of the weekend.