Discussion Starter
·
#1
·
Guys,
Trying to reduce the audio stuff in the living room. The only thing I am keeping is my JL F113 sealed sub. I want to move the sub to the back of the room (opposite side of the screen). Room is 13x21 (sub will be on 13ft wide side). Sub location to back of sofa is about 7ft.
Attached is the pic. I am thinking of cutting the rest of the drywall below the shelves (extend the rack) and slide the sub in and have the front flush with the wall. The whole rack is a small closet from the bedroom on the other side of the house. Would any sound pressure disturb the wife if she sleeps
. I will cut the hole opening close to the size of the sub. I am assuming its a non issue since it is a sealed sub.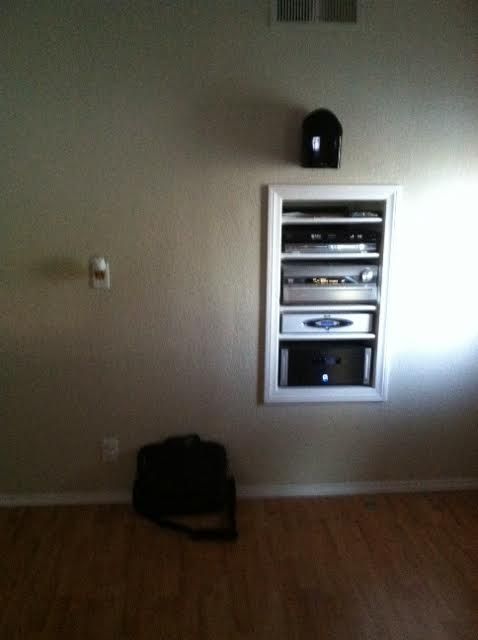 Thanks for your advice.
TT