Discussion Starter
·
#1
·
I've been dreaming of doing this for 18 years now and I'm finally on a roll. I've worked in the consumer electronics business for 6 years during my years at college and that was really the start of my desire for a home theater. Well do to kids coming early in my married life, college, busy jobs and real life stuff has prevented me from doing it. 4 years ago I bought DIY speaker kits from GR-Research and they've sat since then. 2 months ago I decided to build them and recently finished them.
We bought a new home a little over a year ago after moving from Utah to California. Unfortunately we weren't able to modify the home since it was a track home and the builder didn't allow for structural modifications. We did buy a house that had a spare room with the intent to turn it into a theater. A few months after moving in we tore the room down and basically did nothing to it for almost a year. Well enough was enough and I'm fired up to get the ball rolling. Here is a terrible sketch of the concept. The equipment rack will be in a different place though.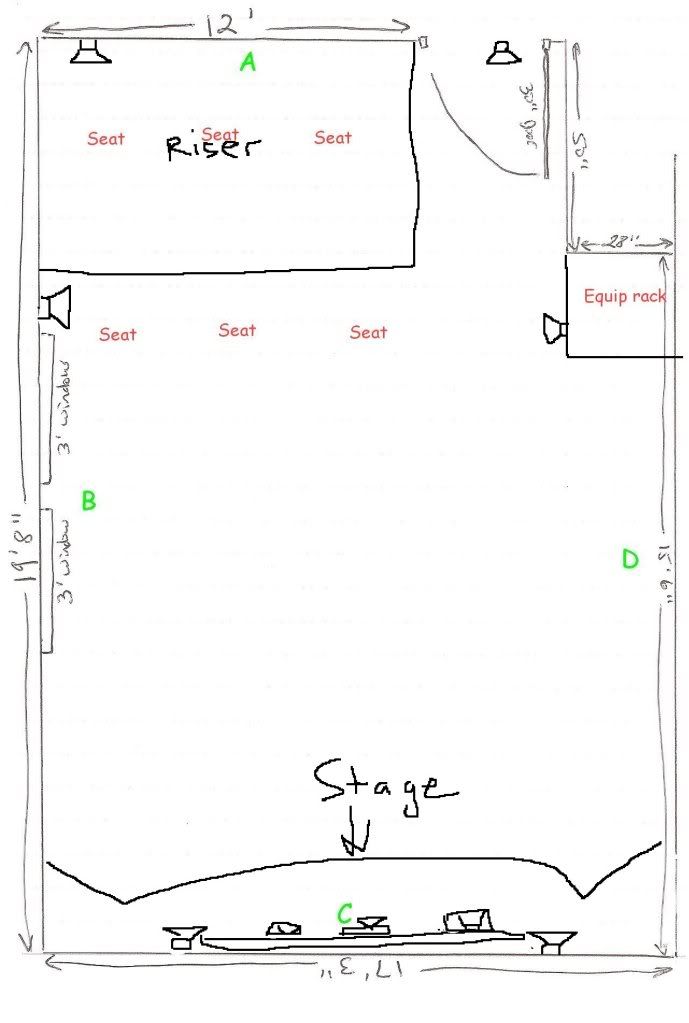 The plan is to have 8 seats in the room so Berkline 088 narrow sofas will be the seating choice.
Additional sheetrock and Green Glue was done a few months ago. Safe N' Sound solid core door was ordered yesterday. I also ordered some Wilsonart Laminate (DEsigner White) 5'x10' piece today for the screen.
Here are the GR-Research speakers I just completed.
I was off this past week so I was able to work on the stage and riser.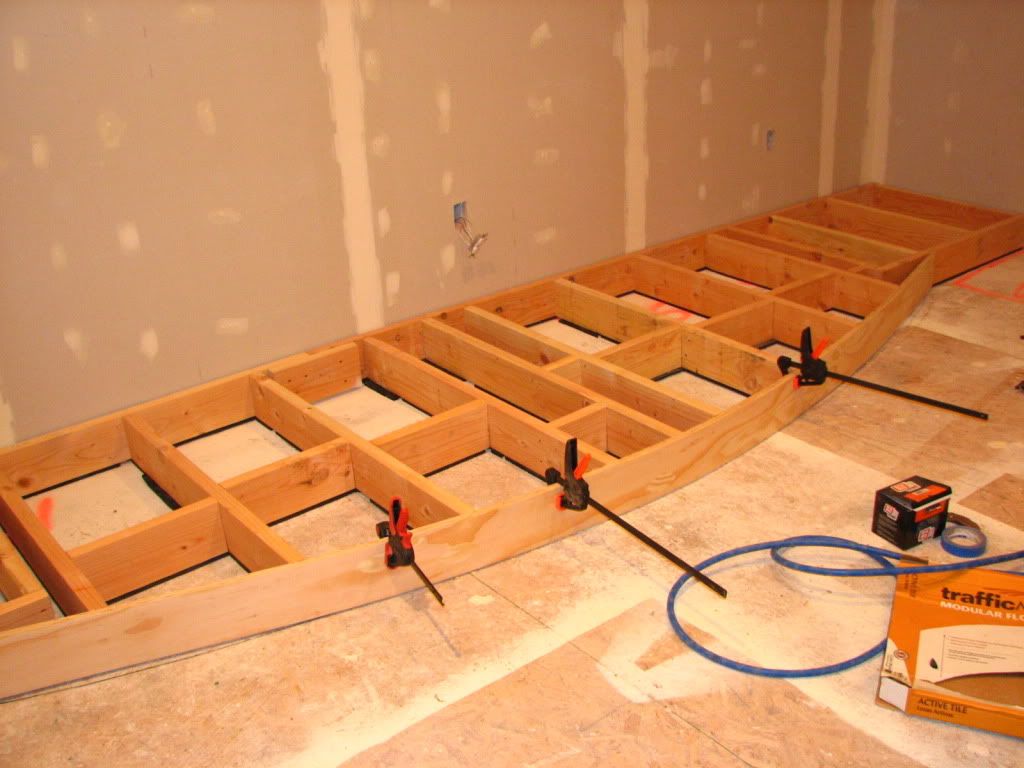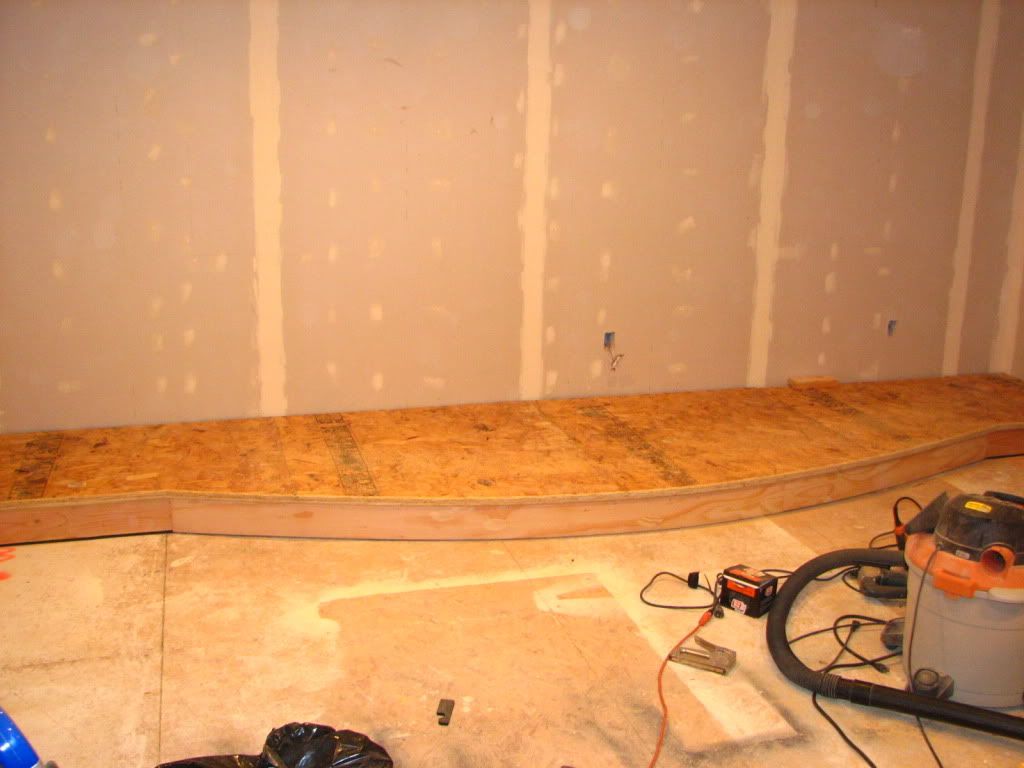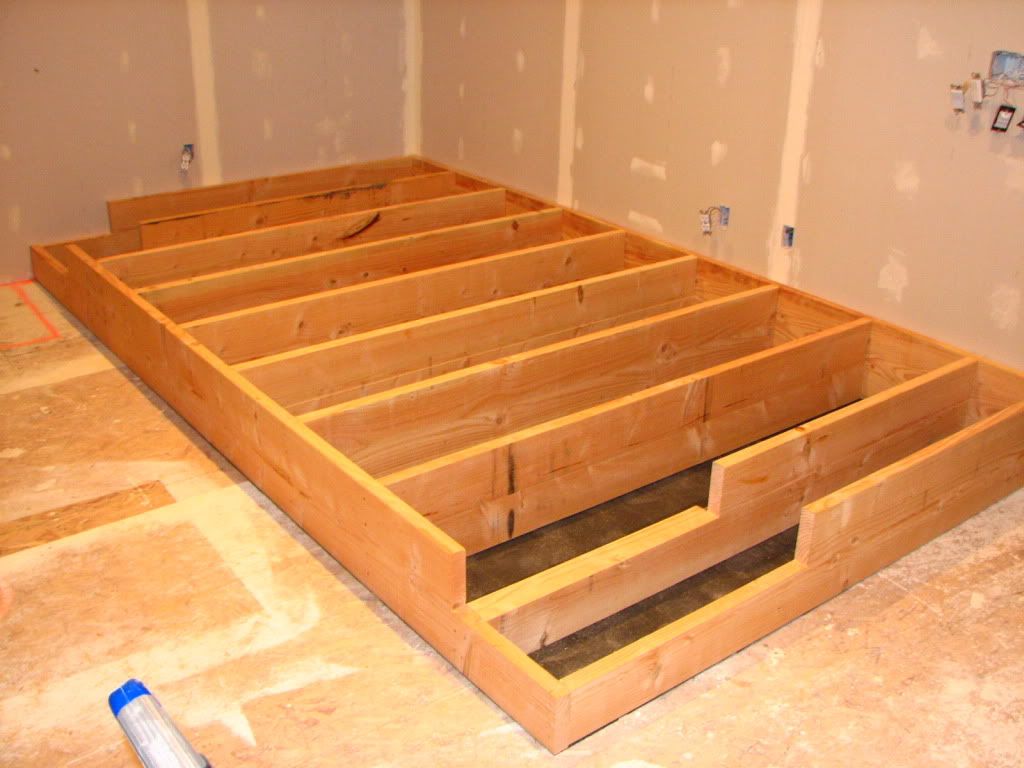 More to come