Discussion Starter
·
#1
·
I've been an audio enthusiast, audiophile, sound dork, whatever you want to call it, for 20+ years. A dedicated home theater has always been my dream. I don't mean a nice system in my living room (I have that) but a room that serves one purpose, to enjoy music and movies with far fewer compromises than a living or family room demands.
I'm almost done building just that and thought I'd share for those that care.
I almost didn't post this build here for fear of being laughed out of town and banned because it's nothing like the other builds I see here. Then I decided to do it because I am happy with the results so far, and wanted to show others that are wanting to do something similar that you don't have to have buckets of money at your disposal to build a theater.
I live in a 1150 sq. ft. house with an unfinished basement. When we moved in, there was one wall, about 16' long that was drywall on one side, and burlap (!!??) on the other. After much figuring and measuring, I decided to use that burlap wall as one wall of the theater. That set one dimension of the room at 12'. Here's what I had to work with: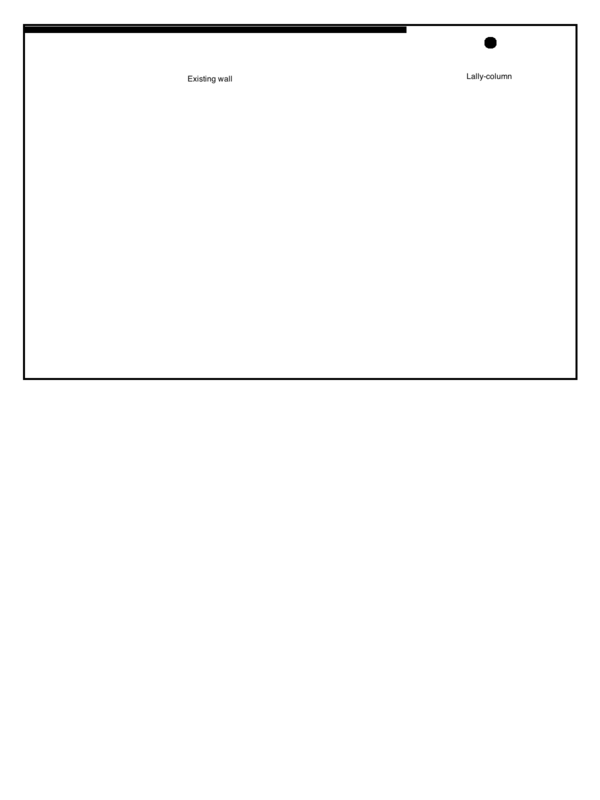 BTW, none of these diagrams are to scale, just something I threw together to show you all what I had to work with.
I wanted to add a storage closet to make up for the room I was using. Now, where to put it. On the south wall (right side of the picture) or on the north wall (left). I figured, it doesn't matter, so I put it on the north wall. That ONE decision really mucked things up for me. More on that later. So, Here's what I decided to do.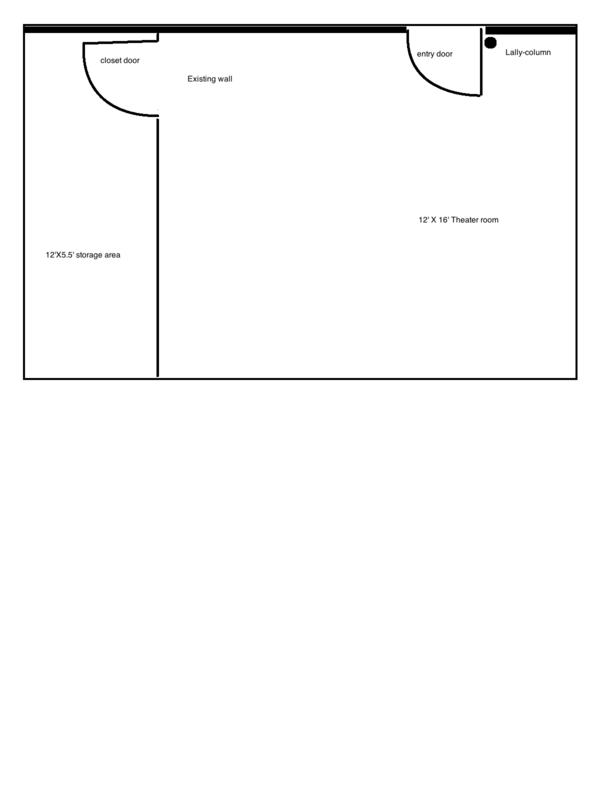 Leaving the existing wall, I built a closet on the north wall to box in the two windows. That way, if I get a projector later, light is not an issue.
Looking back, I wish I'd have put the closet on the other side of the room. Having that closet door there dictated that the seats are off center, and limited the seating capacity. Oh well, what's done is done.
Enough with the crappy diagrams. Here's a pic of the wall being framed. It shows the scale (not the palatial scales most work with haha) and the windows I decided to block in.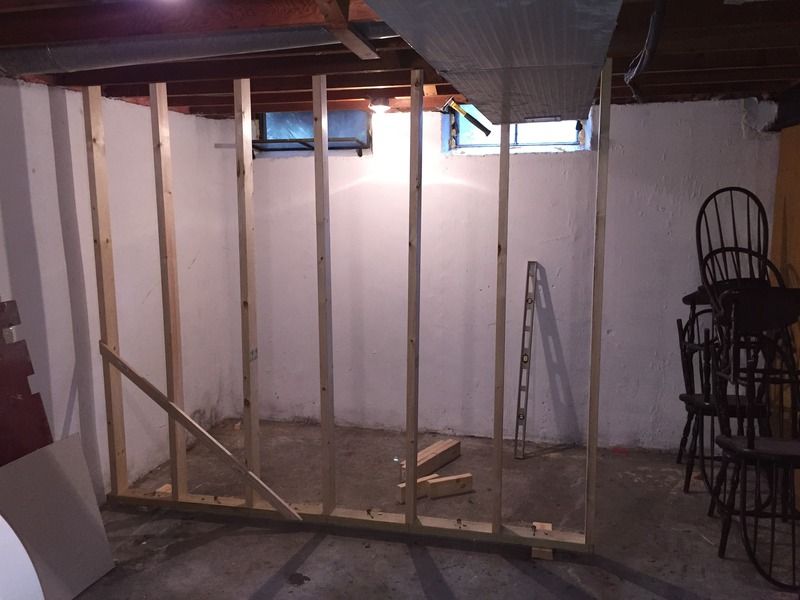 The closet wall is boxed in, starting on the long wall.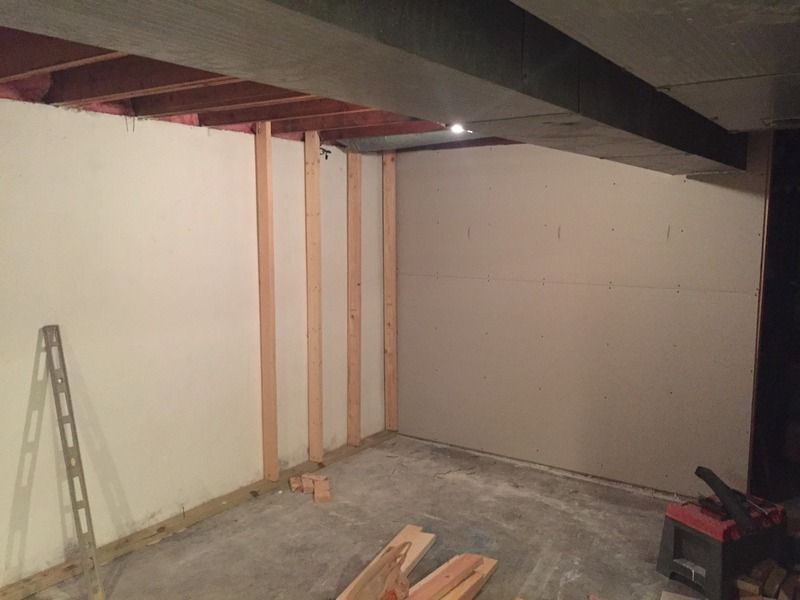 As you can see, I have two ducts to content with. I tried really hard to keep this inexpensive, so I didn't swap the ducts over to round ducts to prevent any reverb or ringing, I'll treat them as needed.
A little bit about the budget. I didn't have a dollar figure in mind, but this is a modest single-income family, three kids and my wife. So the goal was to build a room that sounded good, seated my family and friends, and looked/felt like a theater.