Discussion Starter
·
#1
·
I found this forum when i bought my first LCD about 4 years ago. I've been lurking ever since. When I bought my first home 2 years ago, i wanted a room where i could put a dedicated theater. Unfortunatly the home i ended up purchasing is over 90 years old and didn't have an ideal space. I gave up on the theater idea immediatly.
That was until i started lurking around in the dedicated theater and construction thread again. I became inspired by how everyone has overcome many obstacles in building their theaters.
I will have several as well as you can see by the pictures. My biggest obstacle will most likely be the budget as i put most of the savings into the house, wedding, and honeymoon. Most of the budget will get eaten up by the projector (thinking i'll probably get the new panasonic ae7000u). I already have speakers, receiver, ps3, xbox, power center, etc.
I am definately open to ideas since this is the first time i'm constructing anything of this scale. At this point i want to leave the walls, carpet, and windows intact so long as i can get the electrical run appropriately.
The room is 10.5' x 22' (after the wall gets taken out). The ceiling is 8'6". As you can see in the pics below their is a beam in the middle of the room. I plan to build a soffit up around the top to match the height of the beam. I have two radiators in the room to contend with. The small window will get pluged. The large window will be covered with some velvet typed drapes.
Here are some pics of the room as it is now: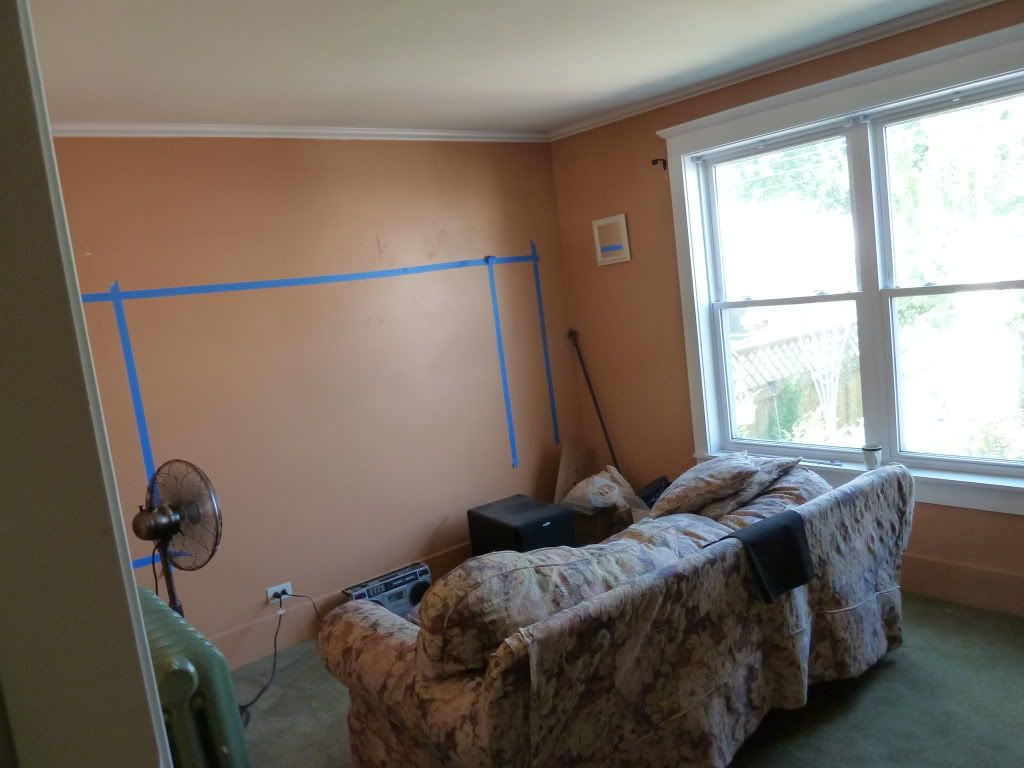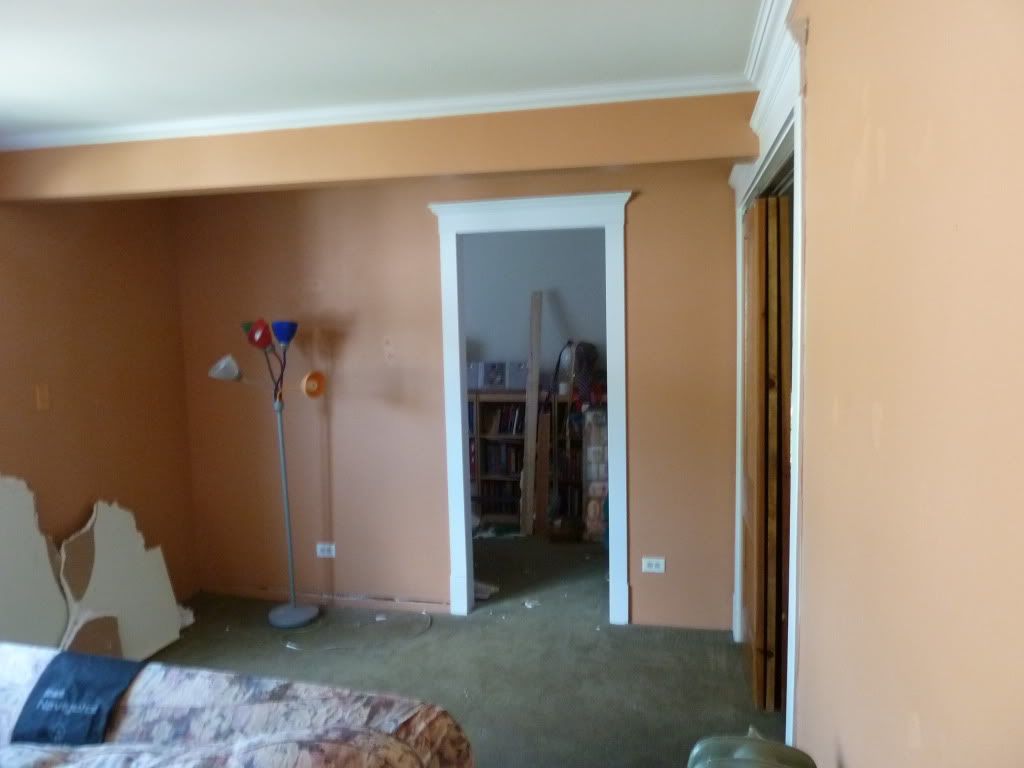 Here are some of my sketchup designs for the theater. I will be doing a seymour AT 2.35 screen that will be about 128" diagonal (100" 16x9).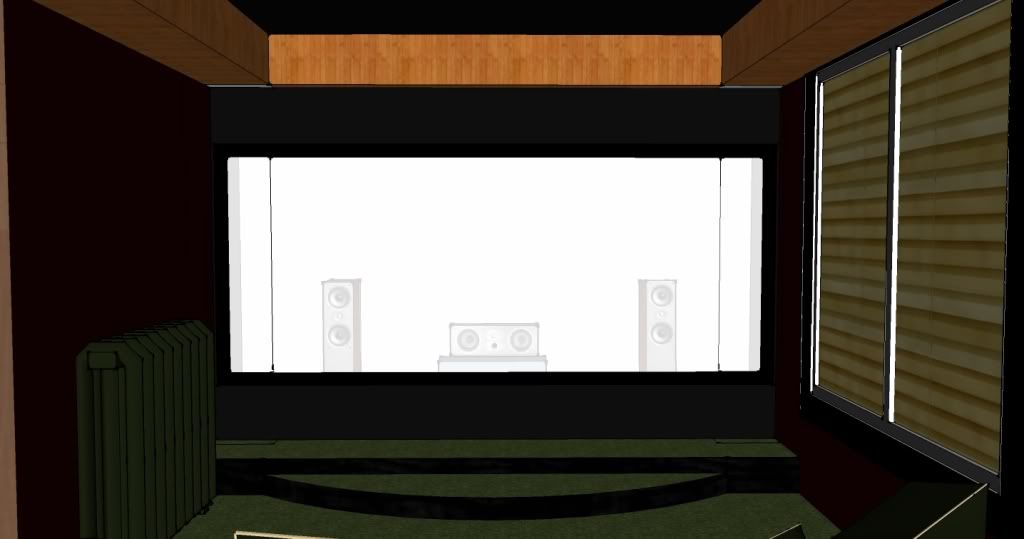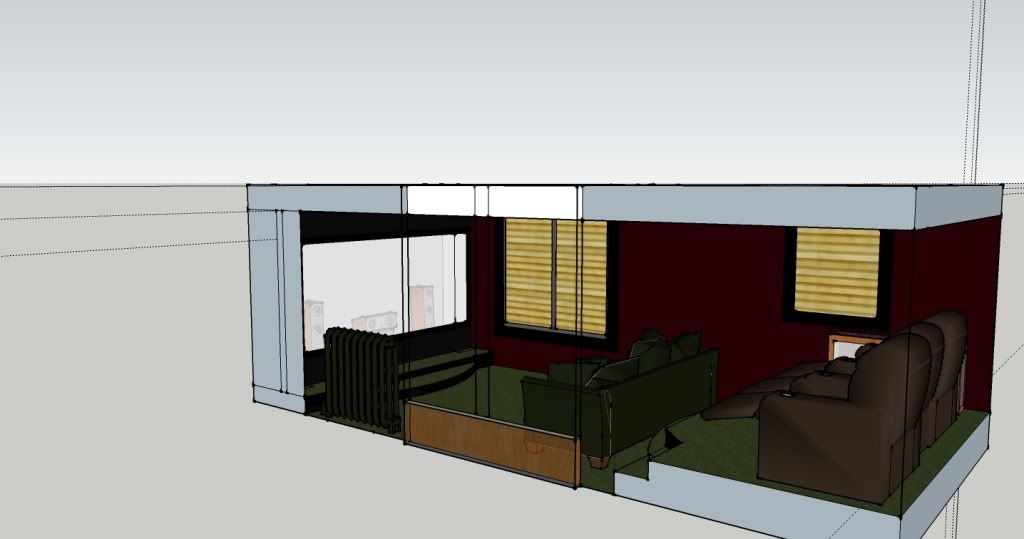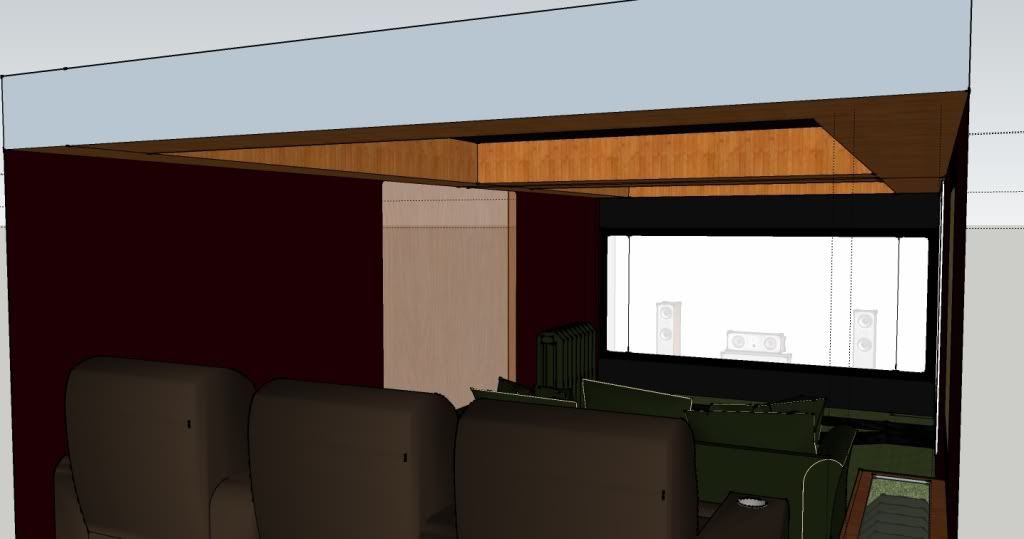 I'm not sure where to put the equipment at this point. 3 out of 4 walls are outside walls and the last wall has no place to build out a closet into another room.
So let me know what you guys think of the design and any ideas you might have. I will be doing some demo and moving some other things out of the room this weekend and starting construction on the stage