Discussion Starter
·
#1
·

After spending countless hours on here trying to soak up all the knowledge that I can it has come time to jump in with both feet and start my own build.
I will be finishing a full basement along with the theater room but the theater will take a little higher priority. So here are the details of the room:
Overall space between studs: 19'-9" x 12'-6 3/4" x 8'-6"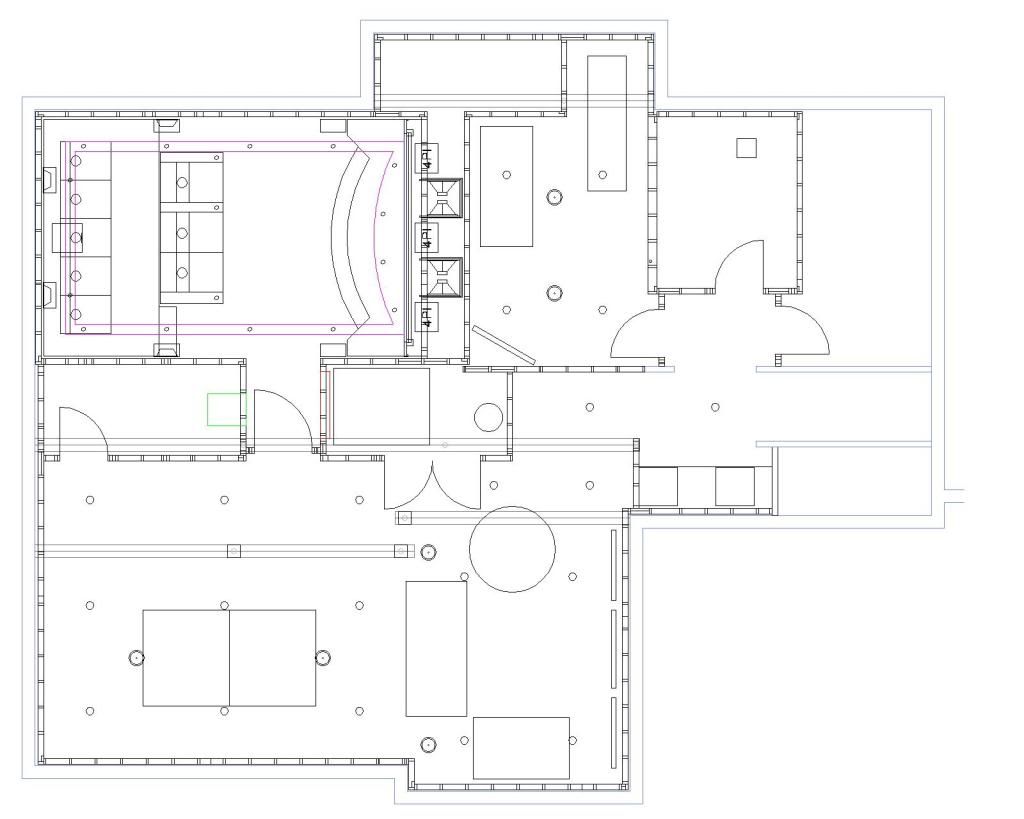 Room construction will be DC-04 clips to decouple walls and whisper clips and channel on ceiling. Two layers of 5/8" drywall with green glue all around. Hoping this will help keep the sound in and the noise out. All walls will be fabric frame with room for sound treatments (similar to Damelon's). Front wall will have an AT screen with a stage and back wall will have a riser for second row seating. Speaking of seating, there will be two rows. First row will consist of three recliner style theater seats while the second row will consist of 5 theater style rocker seats.
Equipment will consist of:
- IB sub build consisting of (4) IB3 18" subs in a manifold configuration
- LCR speakers will be DIY 4Pi
- Two pair of Emotiva ERD-1 speakers for surround duties
- Video provided by JVC RS45 projector (currently sitting in a box and mocking me)
- Xbox 360, PS3, and UnRaid server (with PCH A-300) for video sources
- hopefully a new receiver and amp in the future
Here is the current layout plan:
And here are a few pics of the space as it sits now:
Looking at future theater rear wall.
Looking at right side of future theater.
Supplies ready and waiting!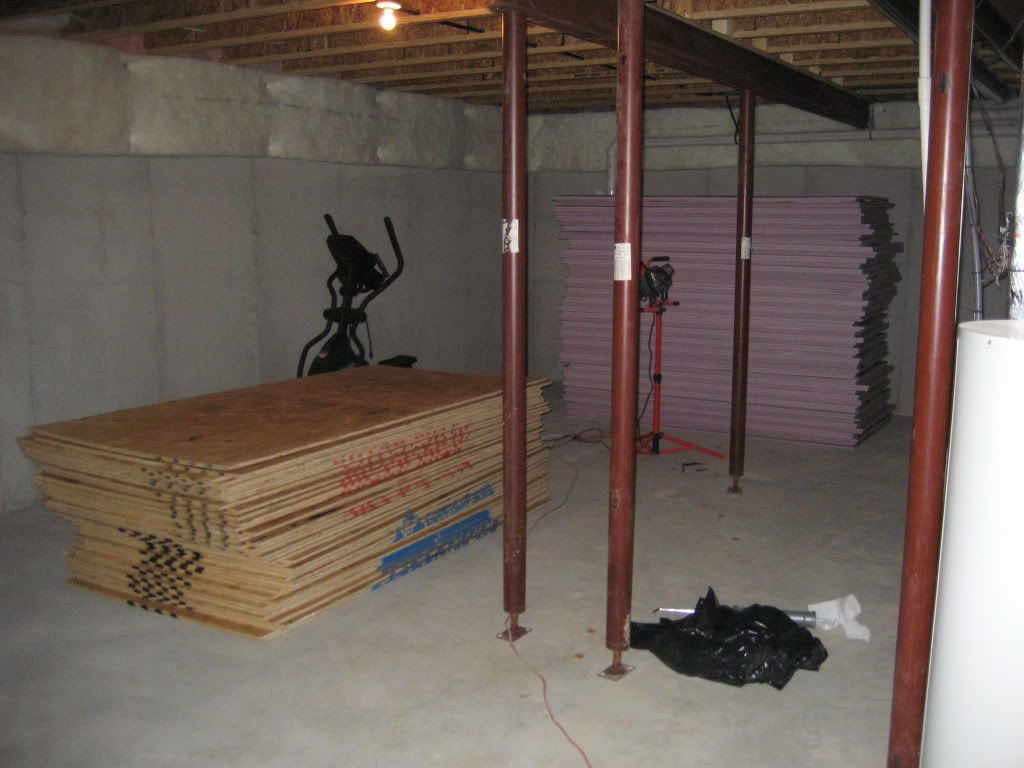 Here's to hoping this thing works out.