Discussion Starter
·
#1
·
So I finally got the courage up to post a construction thread.I was bolstered by the fact that I am not alone in the "no budget/low budget" small space DHT world.The space I have is 8'6" X 20'9" ,as you can see it's plenty long but dreadfully narrow and the height isn't a help at just over 7' bare.There is a chimney right where the seating goes but I had posted on AVS about what could be done about the problem and it was suggested to have 2 surrounds 1 for each row of 2 seats.
It is early in the project but it is moving along at a decent pace and i thought I would show you my hopes for the space and see if you guys have any suggestions as I am really new the the whole home theater world.
To start off here is what I am hoping for (on a side note sketch up is way addictive once you figure out how it works and figure out some tricks I probably spent hours on the model but it felt like no time at all,in fact i had to tell myself to go to bed last night at 3:40 am after working on it since 10pm ,haha )
(3/4s view)
(Birds eye)
(From the back row seat)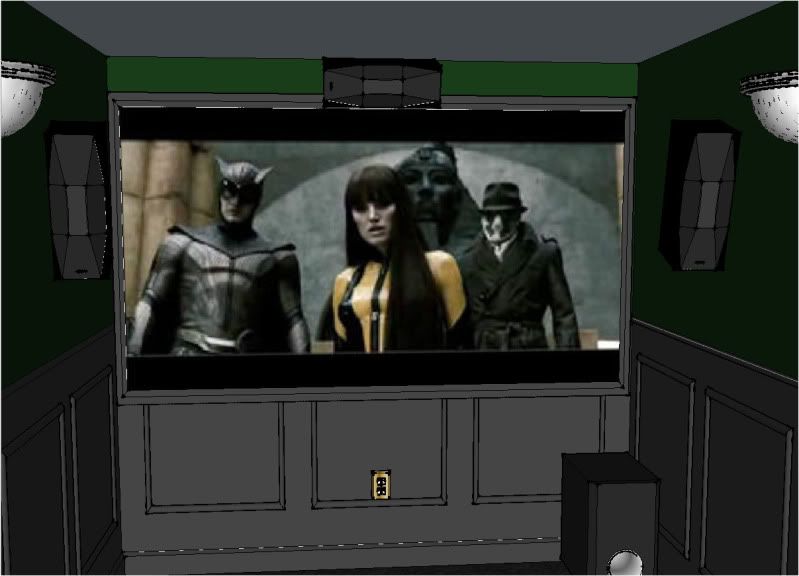 As for equipment I am still figuring that out,I have got my eye on that new Optoma HD20 but will probably have to go with a lower priced PJ unless it is indeed as great as it seems.
I
want
to go with the Onkyo TX-SR 606 receiver with Onkyo SKS-HT 540 7.1 (mainly for the 2nd set of surrounds but when we get a bigger house I can expand to a full 7.1 sound design) now that combo is a little pricey for me but from my research it should be well worth it.
Now I am on the fence on getting an Blu-ray or a nice DVD with upconversion and HDMI.
I really only plan on watching movies and maybe the odd "worthy" t.v series (like Battlestar Galactica) in the theater so I'm not hooking up any games or the computers to it (for now at least,haha)
The screen ,I think ,will be a piece of Duro-Therm™ ,with standard diy border,it looks like I will get a 91" screen size which isn't
great
but for my first DHT I think it will be good,considering my size constraints.
Now for the "what I've done so far" pics....
This is the space as it was when we got the house,who ever put up the dry wall didn't really consider leaking cracks,didnt help that the gutters were full and the grade outside slanted into the wall.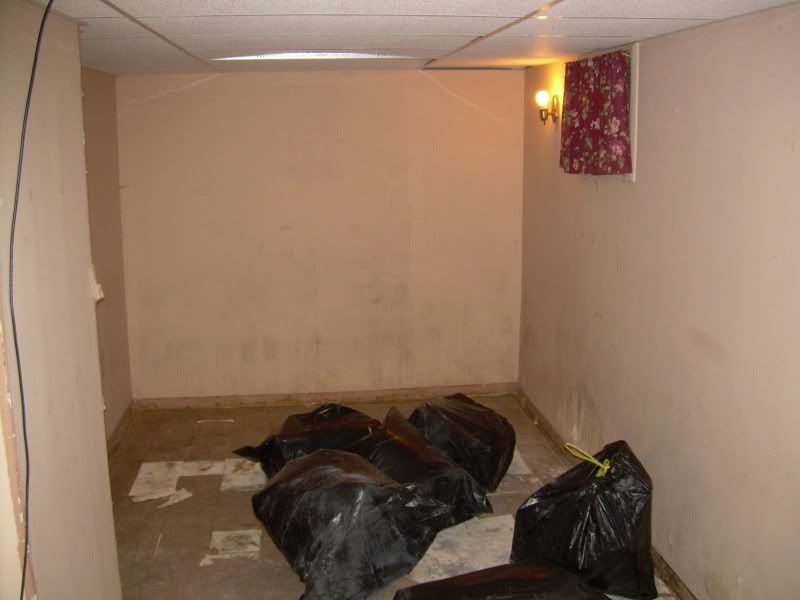 ...and after the tear out...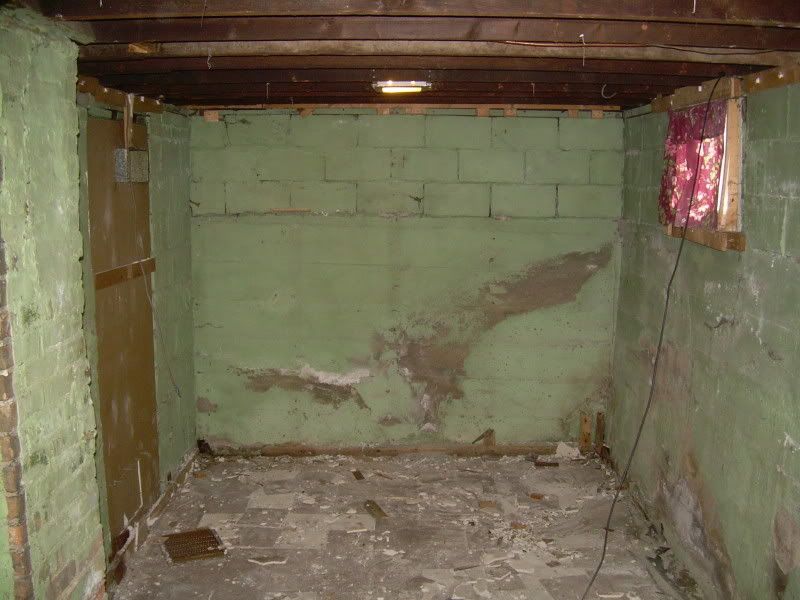 I used some injection urethane for the major cracks (ya I know a little messy but it was my first time
)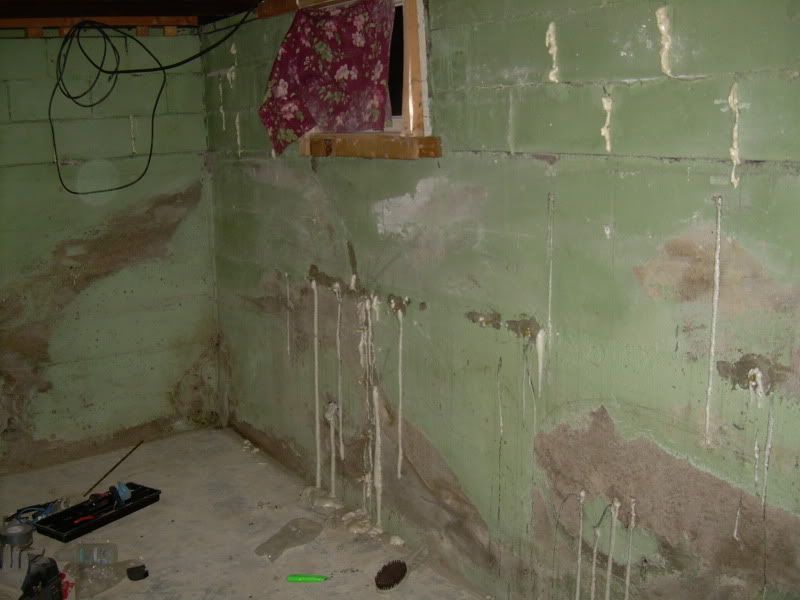 Took out the window near where the screen will go....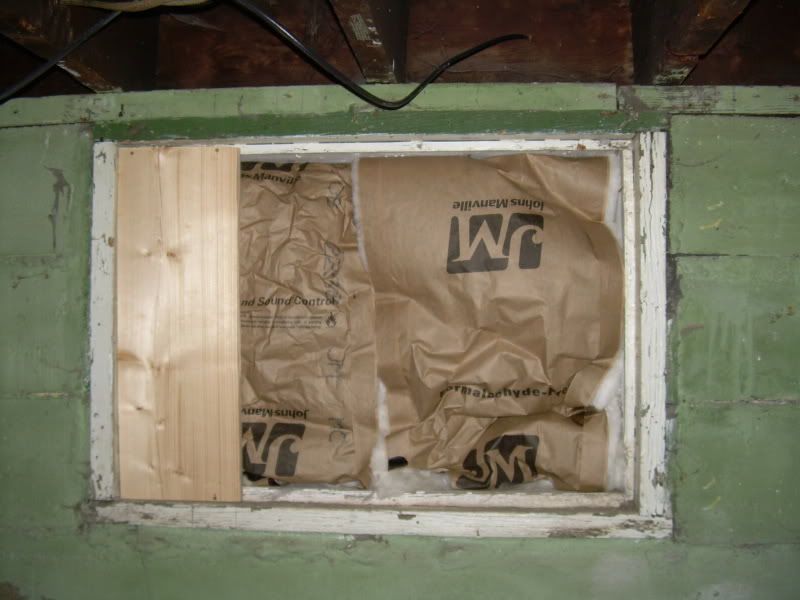 And put a new window in the far end (plan on making a plug for it when we watch movies)
went with Watertite by Zinsser for the waterproffing of the room,unfortunatly there was paint on a lot of the wall so it will be mainly for keeping out water vapor but in a lot of the problem areas the pant had come off so I am hoping with the crack sealing and this, the room should be pretty waterproof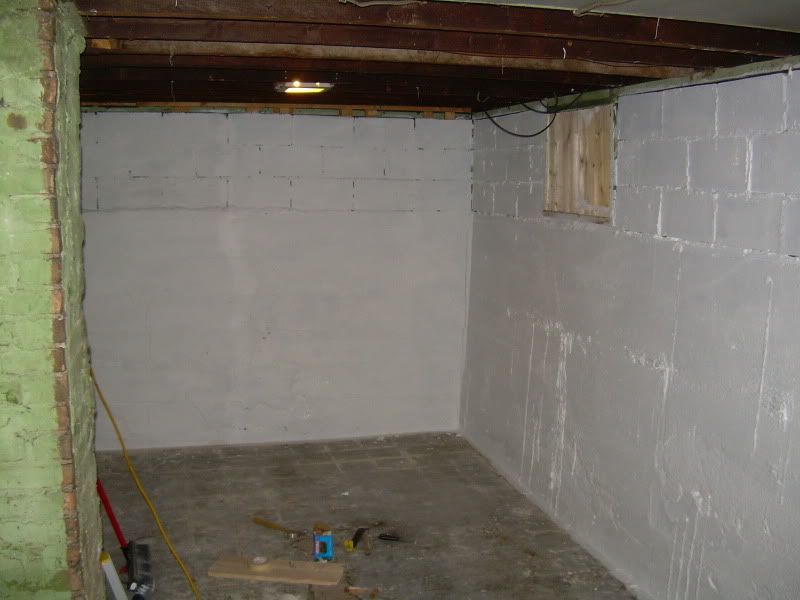 Just today I laid out the Dricore to acclimatise and I'm also dehumidifying the space,it seemed that just the watertite reduced the humidity from 70% to a little over 60% it's at 50% now so I should be good to go to install tomorrow.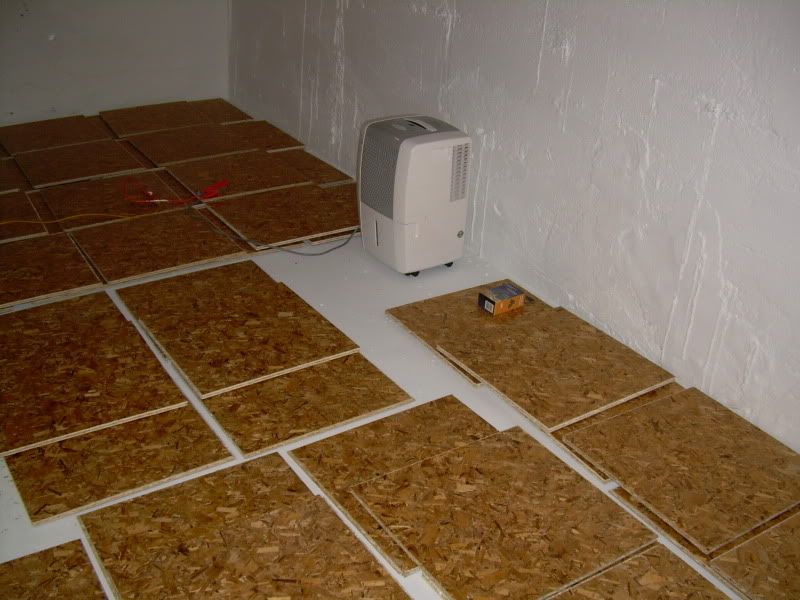 Anyway I have been scouring these forums for months and learning a lot,it almost was like porn looking through the theater construction thread,..almost,haha.I am really glad i found this place ,you guys rock (and evidently your opinions of products have a lot of sway as I had had my sights on the Sharp DT-510 as its was touted as being the best sub $800 PJ and soon after it spiked back up to its old $12000 price tag,..thanks a lot guys ,haha kidding
)
So,in conclusion if you have any suggestions or ideas I'll be glad to hear them and thanks for any help you can give