Discussion Starter
·
#1
·

Bar area:
I finally started, i ordered the wood and found proofing materials a couple weeks ago.
It will be a open concept theater similar to MR.Bigs, I would like to just have a dedicated room but my basement layout would just not allow for that or least not allow for it in way i would be happy with. So there will be added expence with sound proofing, the walls in the theater area will be two inches off the foundation wall and decoupled, the ceiling in the bar area and the theater area will be done as follows also will be doing two layers of 5/8 drywall and GG between each joist, this will hopeful eliminate foot fall noise from upstairs and all keep the sound of the booming theater from traveling upstairs.... hopefully
i did this drawing in Visio a while ago so some has changed with my plans
mainly the bar area has changed i will be a a doing L-Shaped bar the will also have the equipment rack next to it...more to come on that.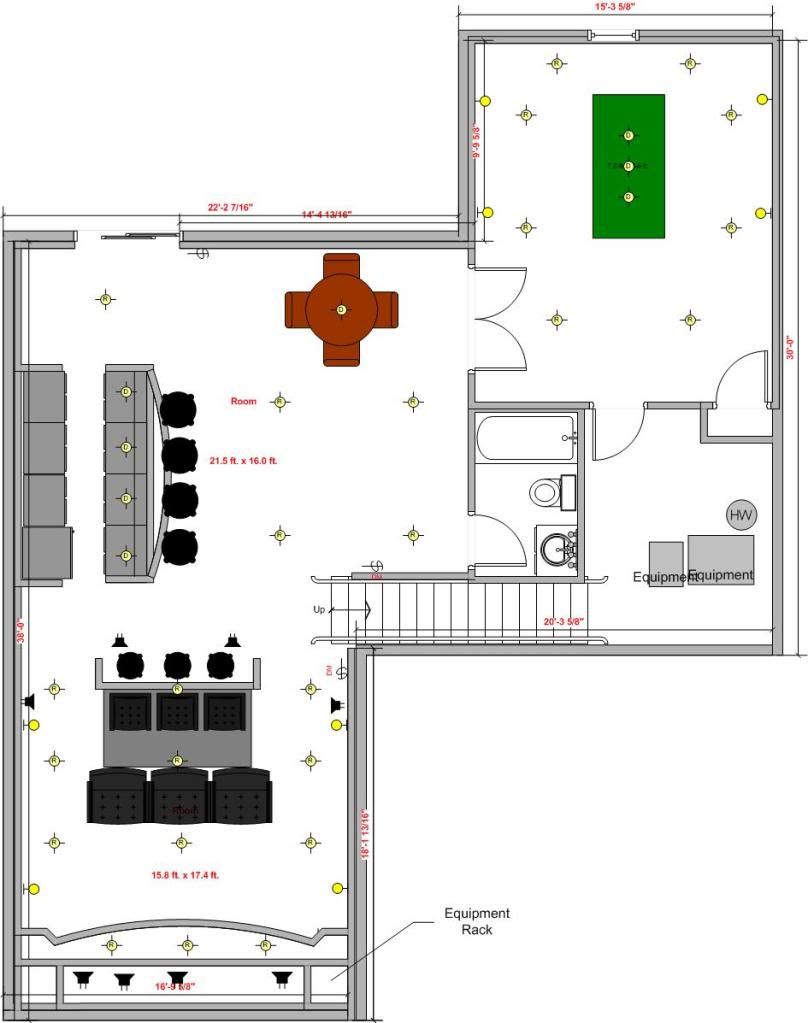 pics of the basement before the fun began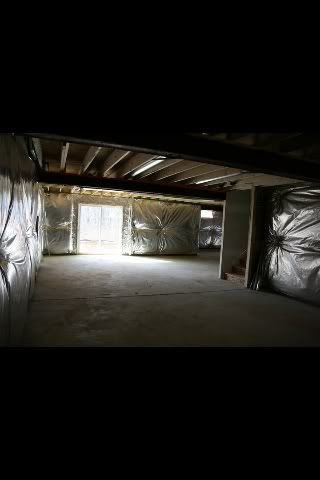 [
[