Discussion Starter
·
#1
·
I have really been looking forward to the Mae-X drivers sold through DIYcable.com. This will be my first project with a 18", so I am admittedly excited about it! Especially since I hear the Mae-X does so well in the sealed alighnment. The first thing I would like to do with one of the drivers is load it in a 5 cu. ft. (factors out to 4.20) 22" cube with a 2" baffle and run it with the Bassis/EP2500. My room is a dedicated sealed 20X10X9', so low end gain is good. I had to modify the enclosure to accept the 18" Mae-X on account of it being used in the past for the 15" RLp and the 15" SDX.
What I'll do for now is load the sealed with the Bassis in the RF corner and load the project I'm currently building in the LF corner as another option. For optimal performance to all seating in my little theater, it would of course be best to have the same like sub in each corner. This might and might not happen? I do need to put a false wall up front along with finishing the room. Two larger units in this room might prove to be a little size restrictive concerning the false wall, but preliminary measurements look like it would work with a couple inches of leeway? Sealed would fit just fine.
Option two.. 48"H X 25.5W X 28.5D 17.5 cu ft enclosure. Factors out to about 15.25-15.50 cu ft after loading. Ports will be two 6" at 38" long.
I will most likely build flares for the bottom of the ports and add a layer underside the top panel as to increase the flare potential radius from 3/4 to 1 1/4.
I haven't decided exactly what finish to go with yet. A previous sub I built on the large side I wound up veneering, but since this will be hid in time, I think not. Maybe incorporating a little stained hardwood with paint will suffice?
Anyway, here is what I'm looking at so far. Needs to be glued up after doing some port work.
SIDE NOTE> This Thread will not be a sealed versus ported Thread. I like both alignments (hence the Bassis) and really like having the option of both.
Thanks, Steve
Sealed one..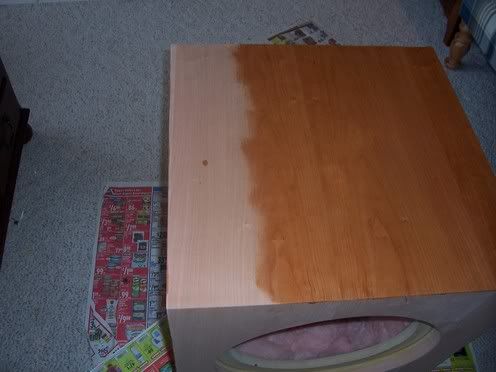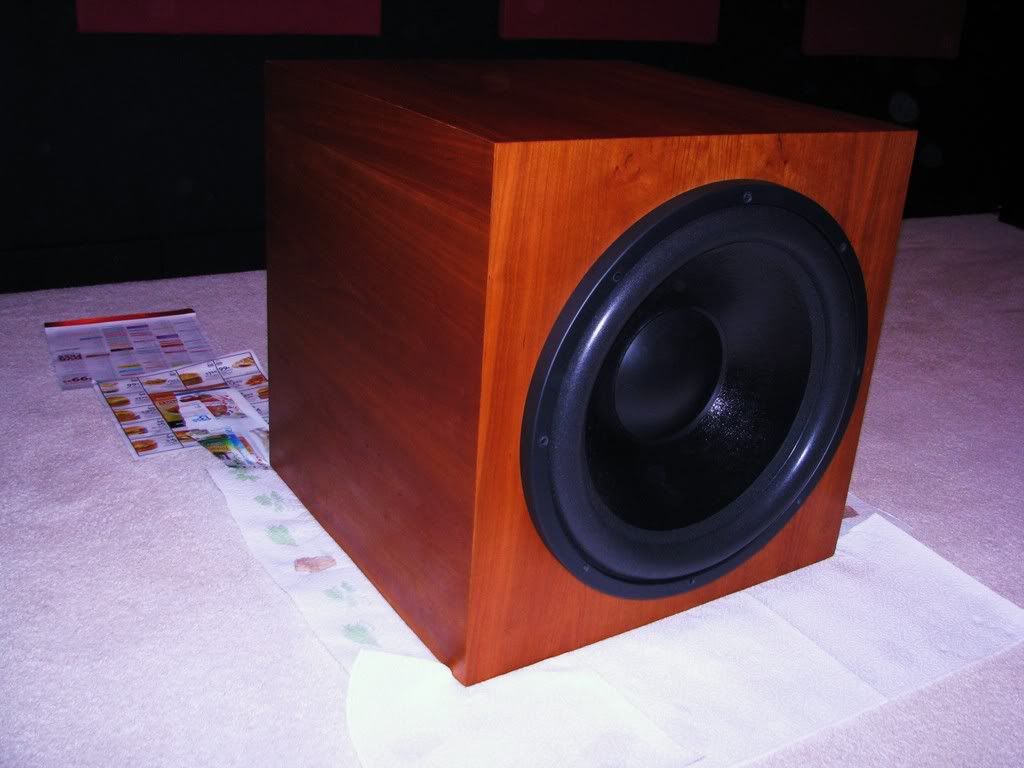 Sealed two..