Discussion Starter
·
#1
·
I'm on the UXL 18 group buy for 2 subs. I plan to either do curved enclosures similar to dtsdig's awesome subs, or using sonotube to do canon looking enclosures. Being I'm on the second group and it will be awhile.... starting on a friends UM15. Once this one is done, I will start on mine. Hopefully the UXLs will be close to being delivered at that time.
I have no access to a cnc so everything will be hand cut. I have a router but am not using it. Someday!!! For the driver holes, I used a Rotozip with a modified circle cutter to be able to do bigger holes. The rest of the pieces are cut using a cordless skillsaw and clamping down a level to use as a guide for the saw. The cuts come out about as straight as I can possible do with my tools.
I'm using nothing but 1" MDF for the enclosure. The braces are 1" as well.
I did pick up a little Ryobi compact router to use a roundover bit in. Plan to do a 1/8" roundover to just about all the edges. The baffle will be veneered in cherry and the rest of the enclosure will be covered with Duratex.
Keep in mind the tools I'm using and the effort and labor to do it without the right tools!!! haha Someday I will
How I start a good project!!!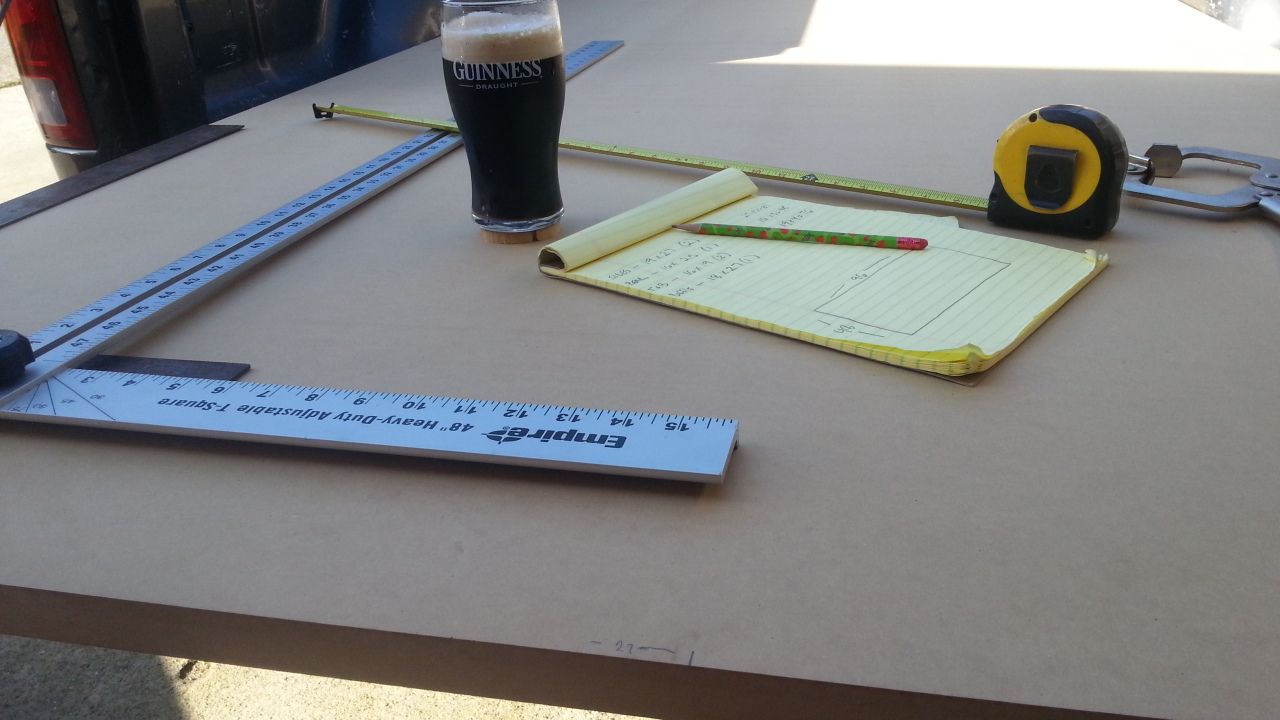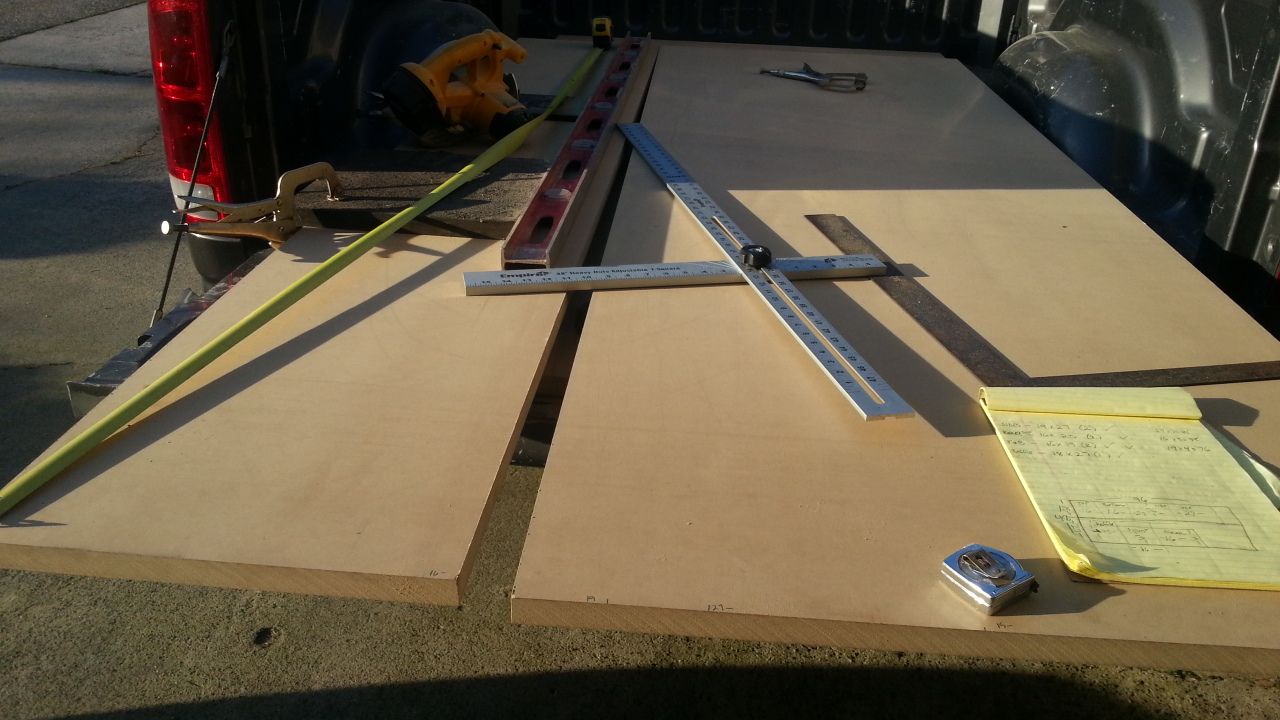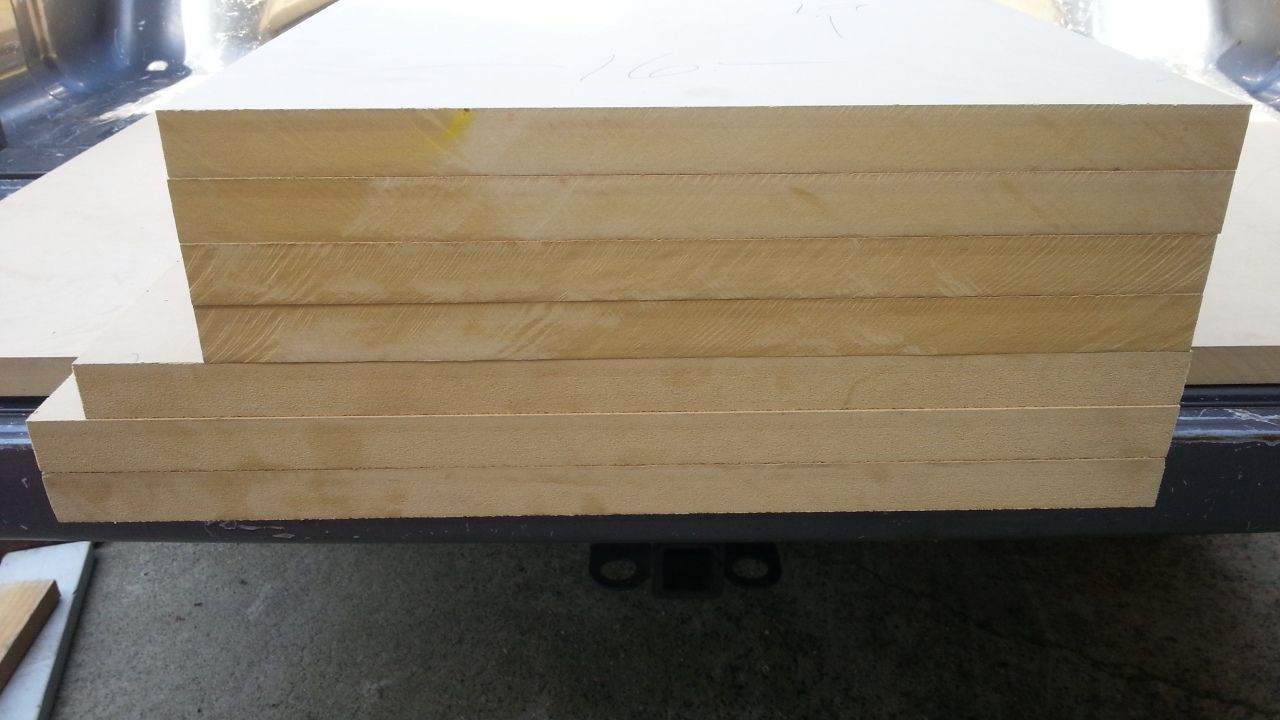 My custom Rotozip circle jig. Believe me, 1" mdf with a Rotozip is pushing it!!! I used to use 1.25" mdf but it was a nightmare so back to 1".