Discussion Starter
·
#1
·
Well After 3+ days of not knowing what the was going on with my UCA 202 calibration settings and not being able to get it to work, Ive decided to make a thread so that nobody else has to have the same hair pulling issue like I did for the past 3 days.. :rant: Its not that it was difficult, just confusing, when you wonder why so many things can go wrong with such a basic setup.. Well This thread is for anyone who has problems with the UCA 202 wether its Calibration, compatibility with REW windows 7 or Vista..
My setup - HP pavillion dv6 laptop running Windows 7 Home Premium
From the start.. I did not have to Download anything to get my UCA 202 working off the bat, after I plugged it in , it automatically downloaded the settings I needed which then let me go to the first step, which was Going into my Sound Options in my computer
So In your computer go to -- Control panel>Hardware and Sound>Sound then choose the
Playback tab
then select
speaker
, Then go to the levels section, set that to 50%, then just make sure all enhancements are
off
, then Choose the Advanced tab and choose 16 bit 44,100 hz ( cd quality ) sample rate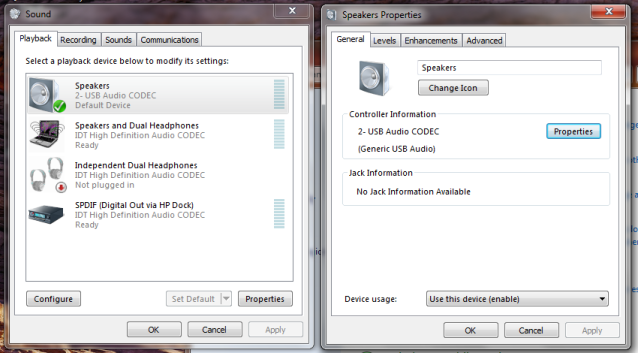 Then go to the next Tab over which ( in windows 7 ) says
recording
double click the microphone tab which opens up Properties, Set the levels on that to 50% as well , then go to the Advanced settings and choose "2-channel, 16 Bit, 44100 Hz, CD Quality". As well ( same as the ( speaker/output setting )
And that should look like this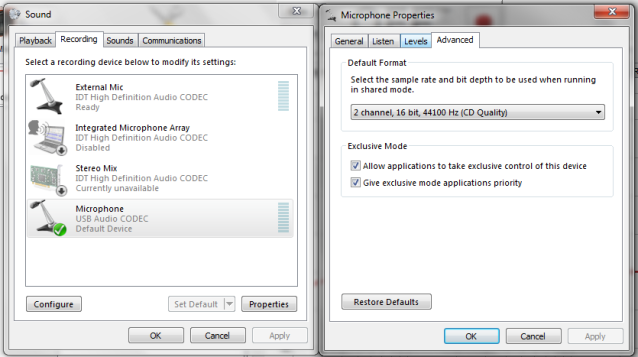 Once those are set, Plug in your UCA then open up REW once the device is recgonized ( Ive had Issues with it not working properly if you open REW THEN hook up the UCA, ) As well as make sure the
Monitor switch
on the UCA is clicked to
OFF
Then forsafe measure I reboot, and restart up again. But in any circumstance, only use the UCA in the USB that you initally installed it on. Ive had issues as well if I had changed the USB ports the UCA plugs into
Then open up the soundcard settings ...
Just opening REW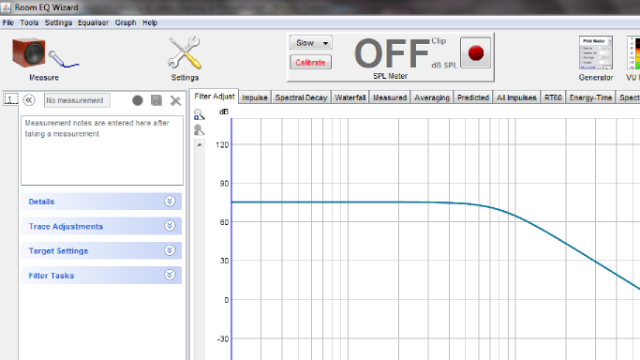 Opening up the Soundcard settings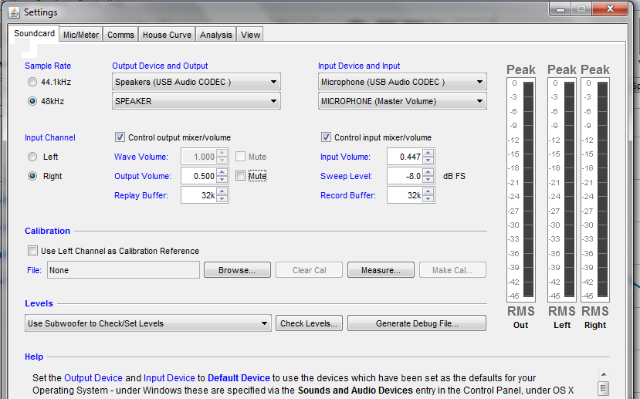 Then right off the Bat ( if you have windows 7 ) you can try my settings found in the pic below, The fine tuning can be done later but at this point you just want to make sure your UCA is working properly through your right channel MAKE SURE , that the output volume
mute
box is NOT checked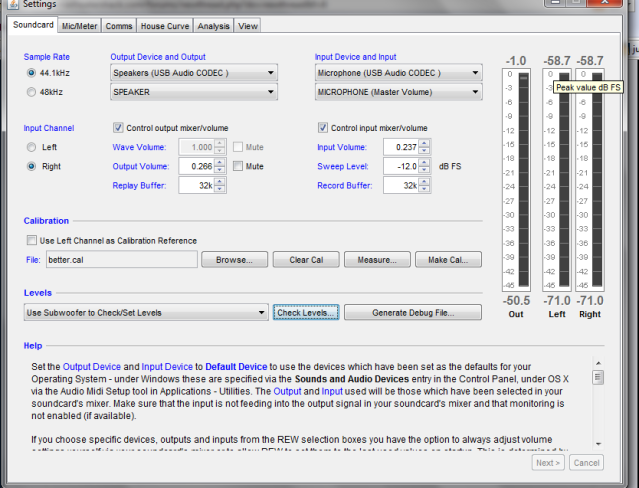 Then with your right input and output looped together on the UCA click the measure tab then click to the following screens and you should get a measurement like this.. If you do NOT , stop, here and save yourself a few pulled hairs
.. It should look like the pic below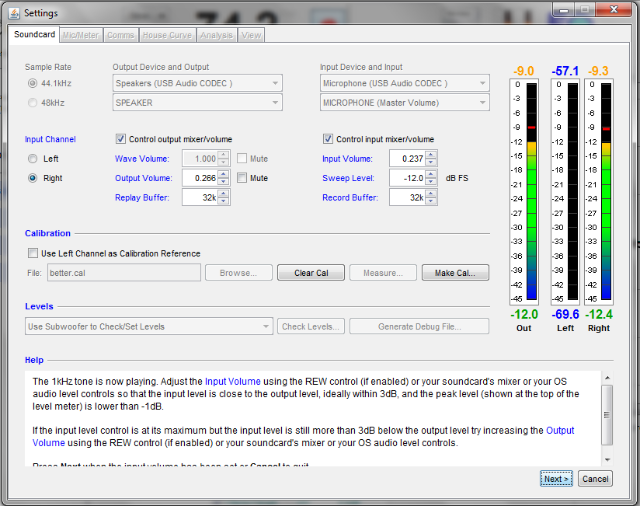 Then it should do a sweep and look like this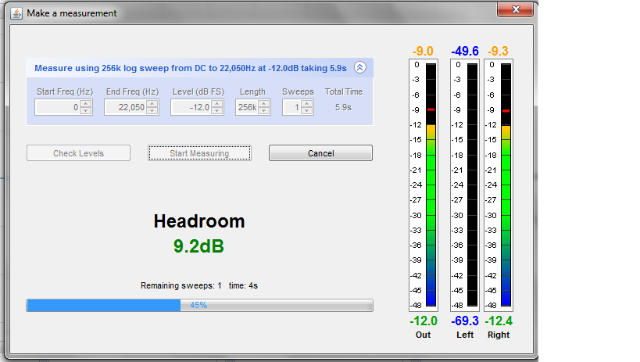 and your graph should look like this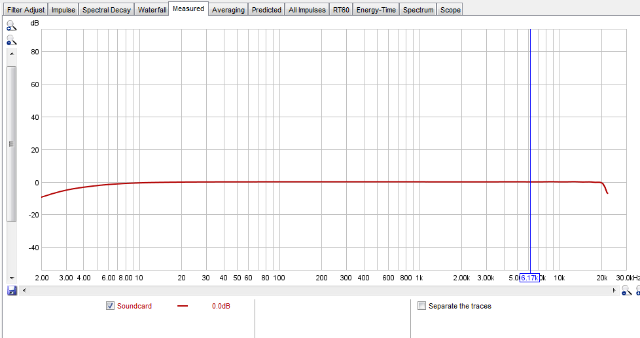 If that all worked and you see your graphs and reading like mine, your pretty much good to go. Ill be adding to this as I go and adding more trouble shooting tips and thanking everyone on here who helped me through this myself !