Discussion Starter
·
#1
·
Hi,
Quick question before I progress farther. I have about 20 sheets of R-30 insulation to stuff in the ceiling, soffits.
My plan is to have it vapor barrier down in the ceiling joists over the soffits, and then vapor barrier where the fiberglass will actually touch the drywall, to keep it from "buzzing", and to maximize the trapping.
Is this sound acoustical theory, or does it not matter in the slightest which way I face the vapor barrier? All things equal, I'd rather have the vapor barrier down, so I'm not breathing fiberglass flakes as I work on the theater.
Here's a pic where I tried it both ways. I can trim off the vapor barrier.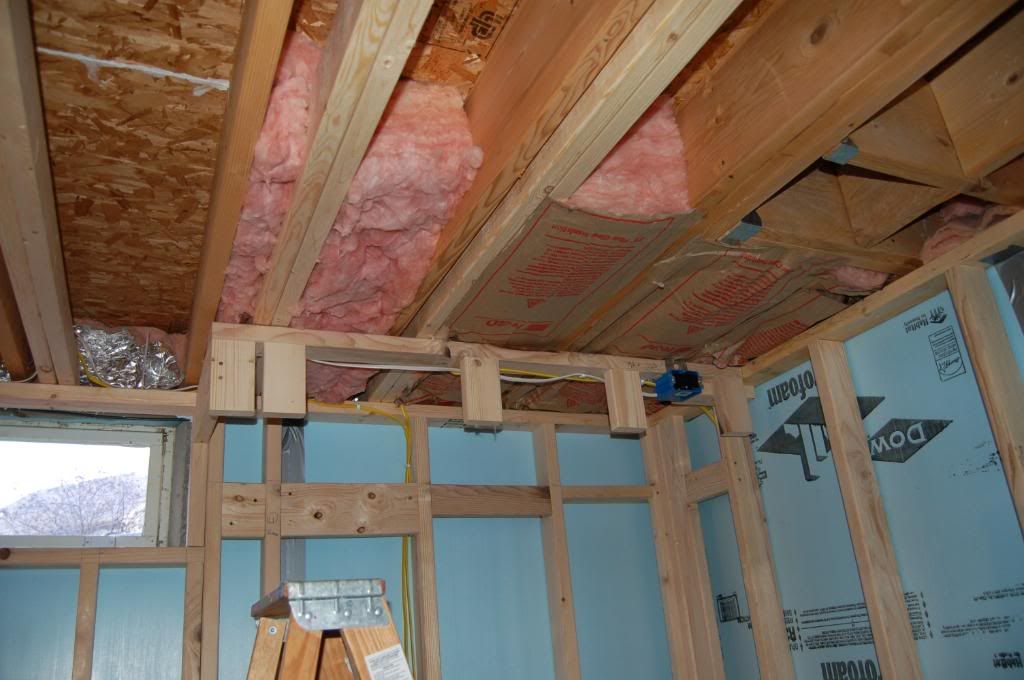 Oh, and if I have a 1/4" gap between the fiberglass and joists, or gaps in the fiberglass, how bad is this? With two layers of 5/8" DD, I figure the only thing making it to the drywall is low-bass energy, so even if there are some air gaps, the reflection of the waves around will still be sucked up by 9" of the fluffy stuff.
Thoughts?