Discussion Starter
·
#1
·
Hello guys--
My friend just gave me his Lg Plasma to fix. It is model number DU-42PX12X. Essentially, there are a ton of vertical lines on the screen when it is plugged in and turned on, with or without a coax input. He said that it sometimes works...hes played videogames on it, but is pretty intermittent as to when/how long.
Heres a picture of what im talking about: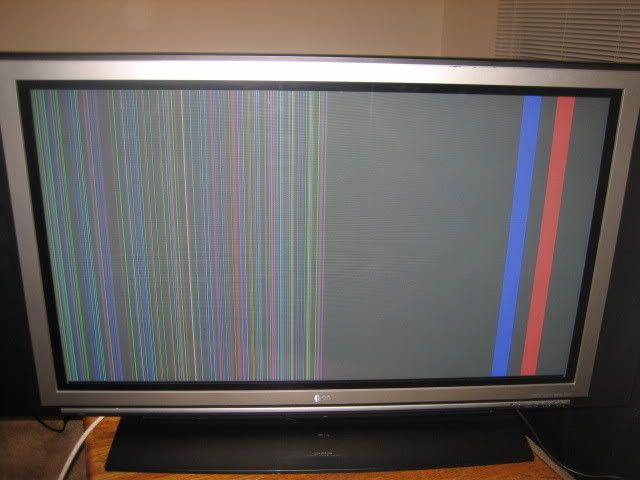 Any info on fixing this would be more than helpful! This thing will be SWEET when working!
James