·
RETIRED theater builder
Discussion Starter
•
#1
•
It is a stretch to say it is built because there is a lot more work to be done, The fabric, the molding, the ceiling, screen wall panels. But we reached a calculated point that Morph planned into the project time line to take a listen to the room before be bury the acoustic treatments behind fabric, to see if there was anything we should do.
First a
walk around the room
and the current acoustical treatments
Thick carpet and fabric chairs
The front screen wall is entirely covered with 1 inch of Linacoustic. The side walls are covered up to the first row with Linacoustic.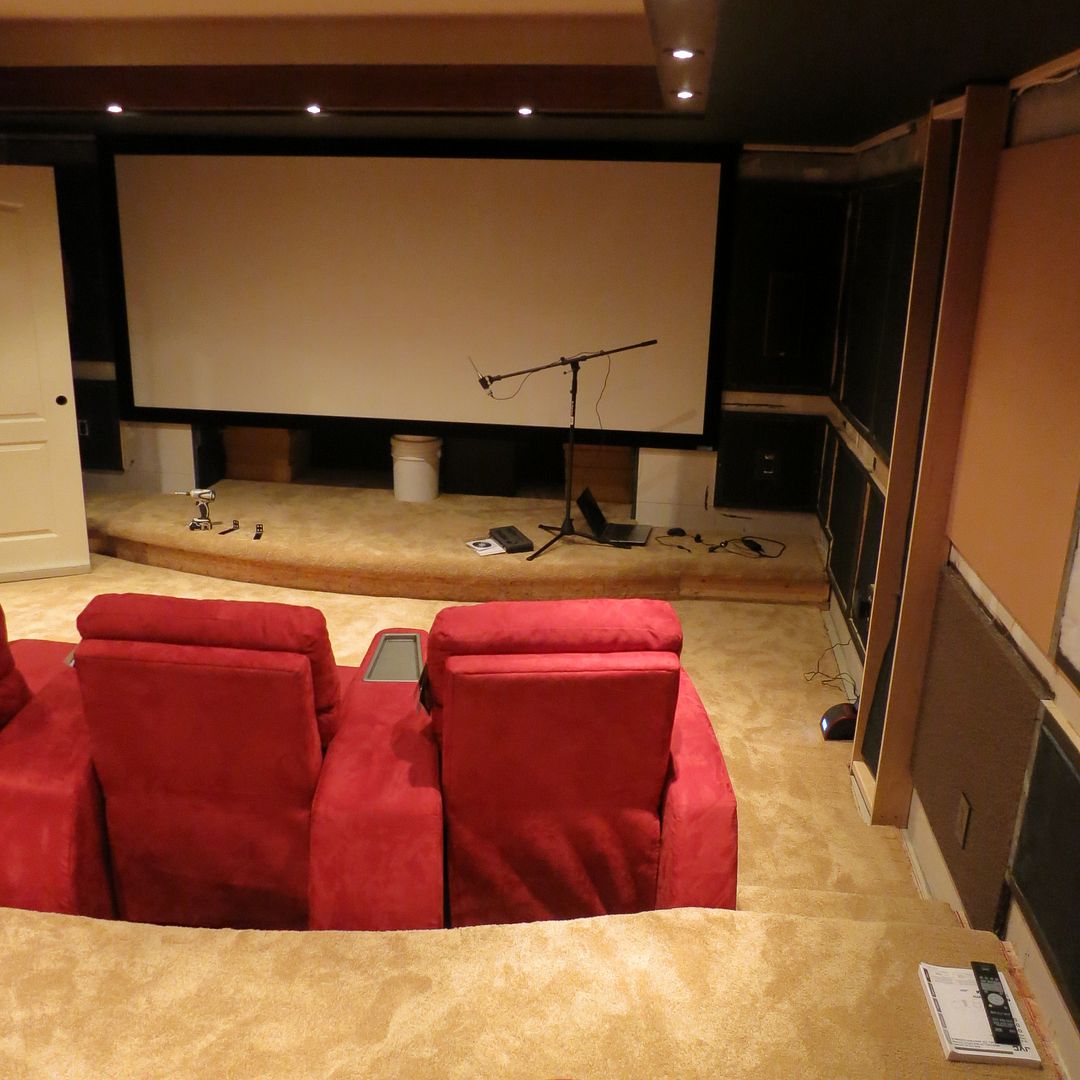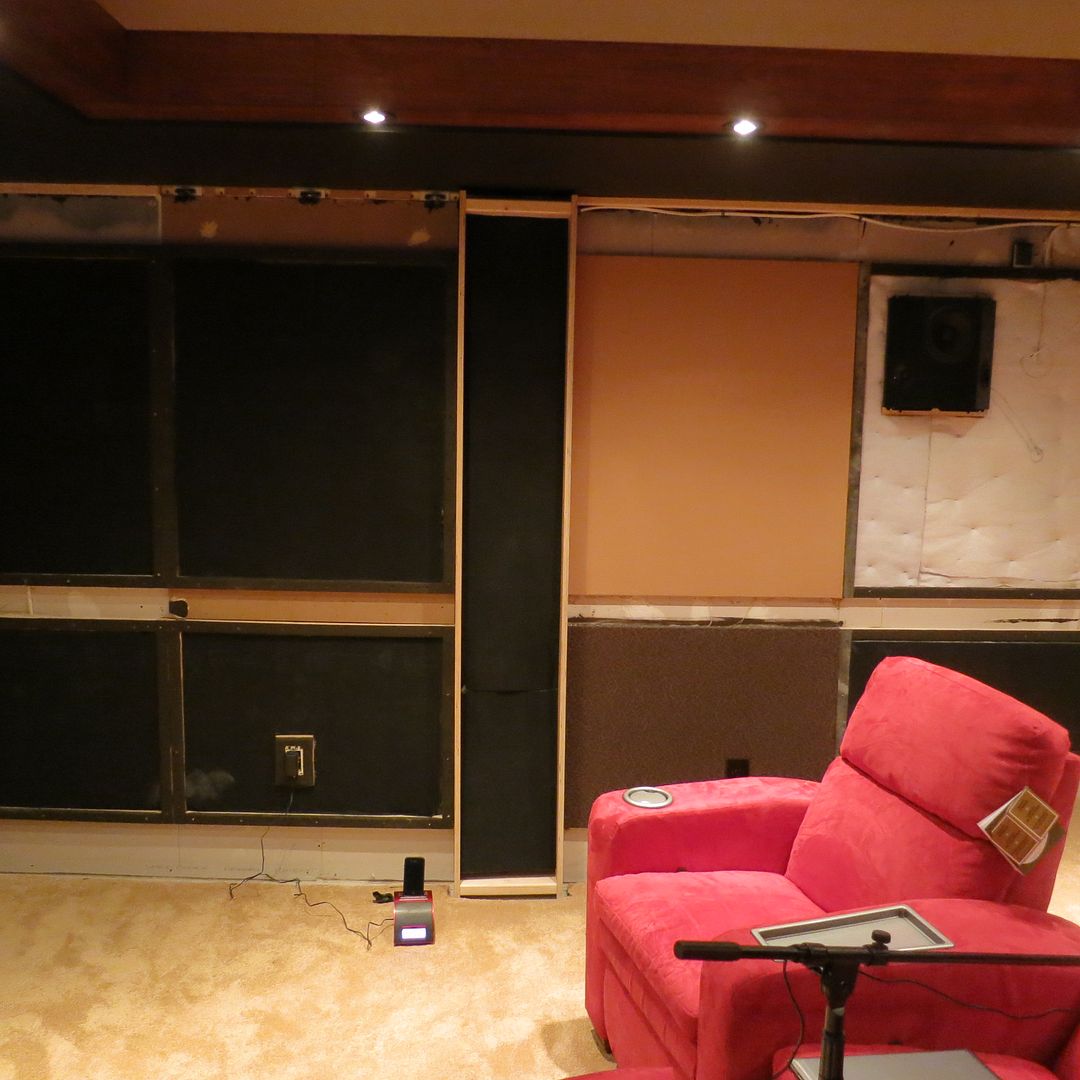 After the first row, above the chair rail is poly batting.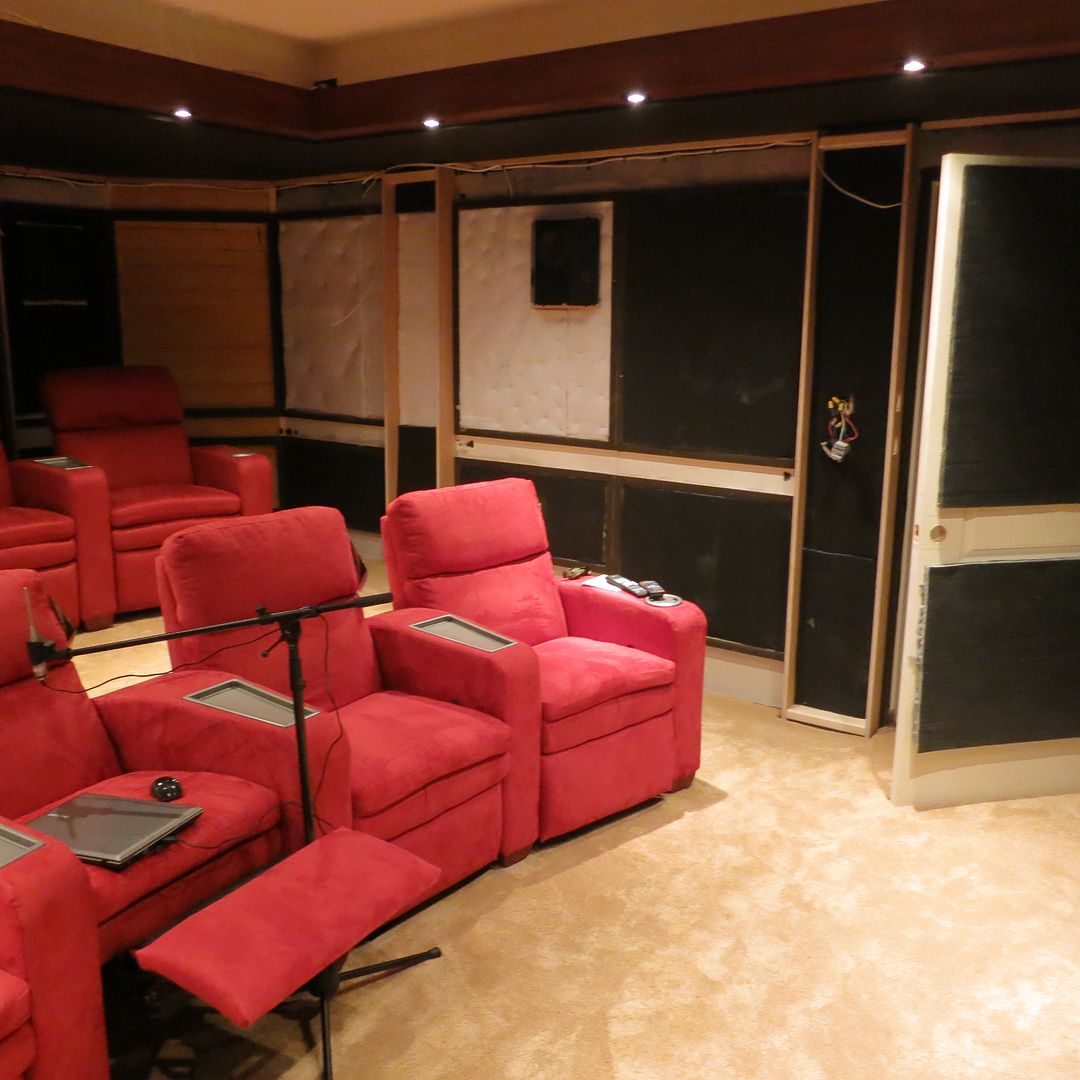 Back corners are bass traps and the back wall is Linacoustic
We haven't added any scrim reflectors to the panels yet but it is certainly possible at this point to liven the room. The fronts of the columns are not in position, they will be stained wood with back-lit fabric Shoji screens. The interior of the columns will be treated.
prototype:
the cherry fronts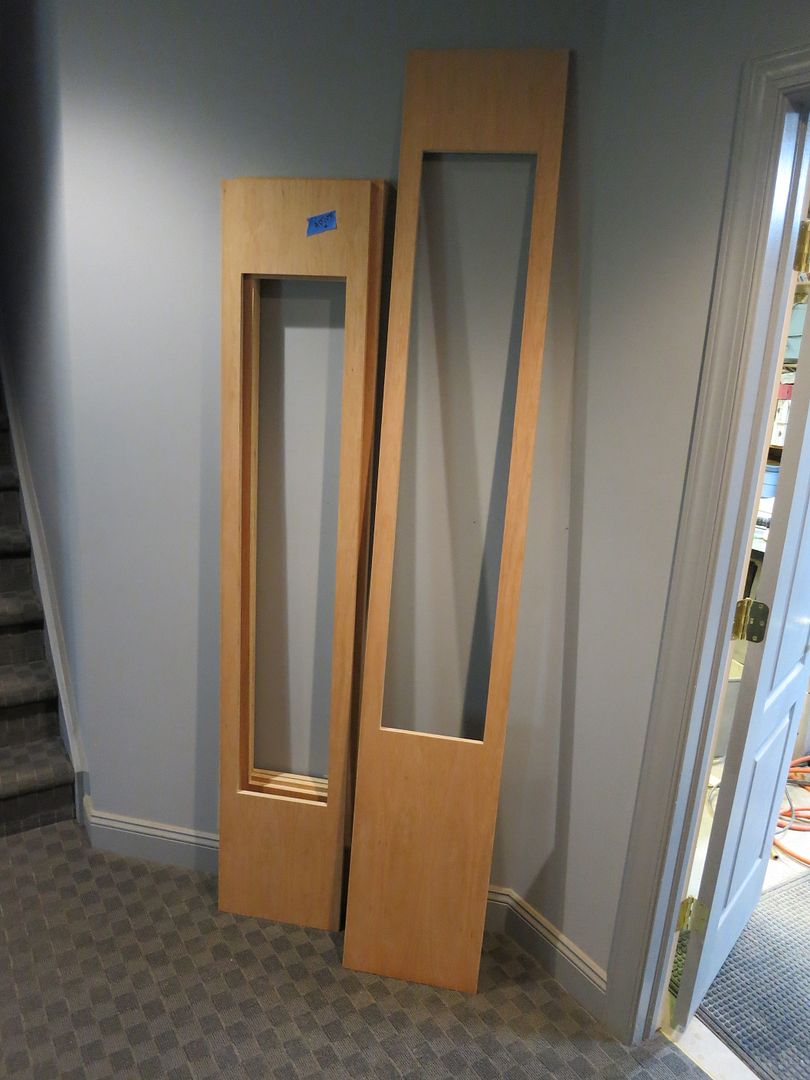 Now for the
measurements
The quiet room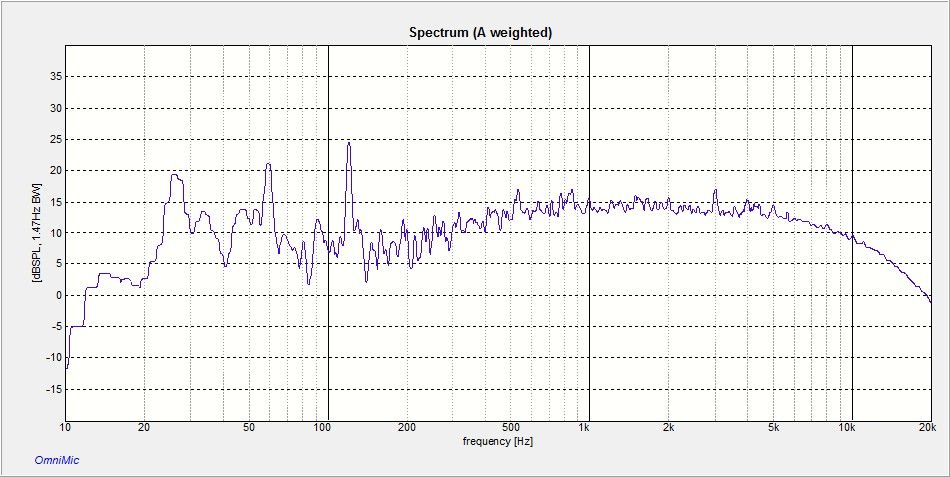 The RT60 measurement (reverb)

Dennis says .35 to .4, we are at .23 so on the dead side.
the ETC graphs
we see a large reflection which we thought was the ceiling under the soffit
Morph held a wad of fiberglass under the soffit and that peak went down 4-5 db so we know what/where it is. Not sure what we can do about it, there isn't a lot of room to do much. The screen is tight to the underside of the soffit.
Bass Decay:

So Morph and I want all the opinions and expert advice on this as we move forward.