Discussion Starter
·
#1
·
Who is the KING OF SUBWOOFERS?
I love shootouts and comparisons.
I love big speakers and big subwoofers. There is no room for dainty little wife pleasers here. They must be Big, Powerful, and Ominous. Only those, which cannot be hidden, may stand in this Royal Group.
Here is my the list:
SVS Ultra Series.
Ever seen one of these in a corner? They look big and scary. They sound big and scary too. Get the Box version for Aesthetics. The Cylinder version for ease of placement. Both are Phenomenal. SVS Possibly offers the highest performance to dollar ratio that can be had. I have heard a lot of smuggy snobbish subs that cost ten times the price. SVS makes them cry sad little tears of inferiority.
HSU VTF15-H.
I almost listed the ULS model but look at this thing!!!!!!! What is that big box with triangular ports on the front?. HSU is always being complemented for musicality. Big performer at an unbelievable price. DR HSU is welcome here. Maybe he can be King HSU.
JL audio Gotham.
Big power(3800 Watts). Big Weight(360lbs).Big American Dollars. $12,000 is the price of admission for this beauty. Highly refined in every respect. JL is one of the most proven manufacturers of car audio. Based on the W7 driver. It is easy to present evidence that this may be the most advanced subwoofer ever made.
Sunfire True EQ12 Signature.
When this sub arrived the jaws hit the floor. One of the most revolutionary subs ever built. 2700 Watts. It plays deep and it plays loud. The driver looks more like something out of a power plant than a woofer. Sunfire says its in a small box. Its big enough to make a wife snicker so Its big enough to be here.
Velodyne DD18/12 Signature.
Dual 3000 watt amps. One 12" and one 18" driver. Servo controlled. 450lbs. Velodyne has been doing this for a long time. Scoff at the name of Velodyne and this monster will punish your insolence.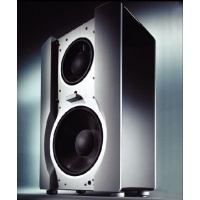 Let us add the Elemental Designs a7-900. Twin 18" drivers in a slot ported cabinet. Probably the largest on the list now. Slot ported which is good. Port noise can be ruled out. My only worry is articulation. Is the 18 fast enough to produce fast bass? Usually but not always as drivers exceed 12 inches articulation and musicality begin to suffer. Is it true here? We shall see.
Revel Rythm subwoofer. Revel makes some great speakers. Now they make a big nasty box to go along with them. The driver is big so hopefully it stays musical. If it is then look out. It may reign.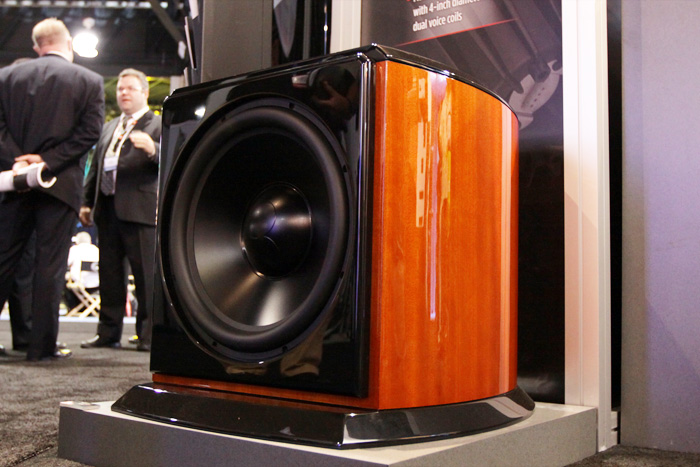 JTC Captivator. Another suggested 18" monster.
EPIK empire twin 15 parallel push pull sub. Another fine suggestion.
CraigSUB(CS) 18.1 Series 2 Subwoofer. Sealed down firing 18" subwoofer. A few posters are on me hard to add this one. A favorite.
And here at the request of my participants, the Elemental Designs A7s-650. Another nice one.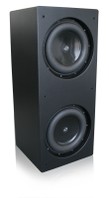 Feel free to suggest additions. Please don't mention little peasant subs that can hide under an end table.
Which one plays the deepest?
Which one plays the loudest?
Which one is the most articulate and musical?
Which one puts everything together in one package?
Who is the KING OF SUBWOOFERS?
RESULTS:
KING of Refinement, Musicality, and Practicality.
JL GOTHAM. JL builds this sub from the gound up. Amp, Driver, cabinet, all JL. Practical a big box that is still practical for use in a home theater. There may be few that are louder or play deeper but the JL is the gentleman of the bunch.
KING of Innovation: Seaton Terrafom (XL). Slot port vented box but yet loaded with passive radiators. The result is said to be excellent output with a magical twist for LFE. This has been one of the most praised subs since this thread started. That is why it gets Innovation King.
VALUE KING: Some are going to complain but many many comments and votes have been lodged towards the SVS PB13 Ultra. Why build when the SVS does so manyh things very well. The price is going up in the SVS world. This one still competes with a lot of subs several times its cost. What it can do versus what it costs makes it the VALUE KING here.
KING OF SPL: TBA
KING OF LFE: TBA
COMMERCIAL/PRO KING: TBA
Honorable mentions:
Disqualified. Sunfire Signature II. Reason: Not competive in any given category.
Velodyne dd18/12. Reason: Not competitive with similar product in category.
Biggest loser: Bose.